I may get
paid
for ads or purchases made through links in this post.
Fuel your outdoor adventures with a Free REI Gift Card and these clever REI Shopping Hacks!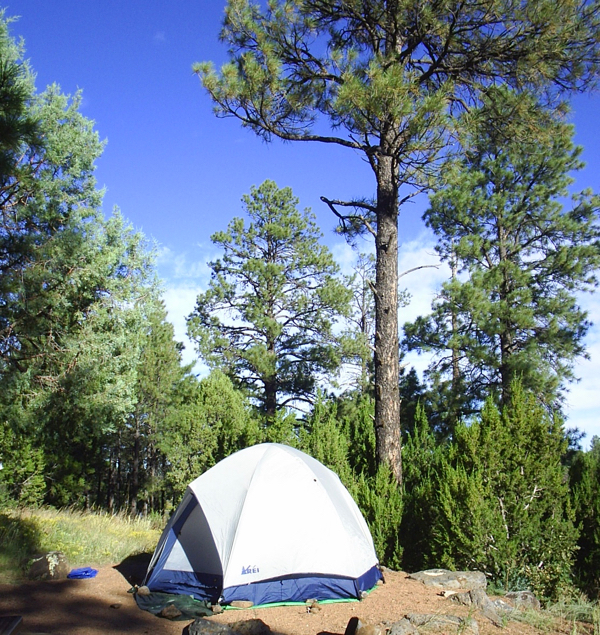 I love spending time in the outdoors, and I sure love scoring free gear for those outdoor adventures, too.  Don't you??
Check out my favorite trick for how you can get a Free REI Gift Card… then keep reading for all my clever REI shopping hacks that will save you so much money!
When you can score the best gear for free or really cheap, you can have a lot more fun spending time outside…
How to Get a Free REI Gift Card + Best REI Shopping Hacks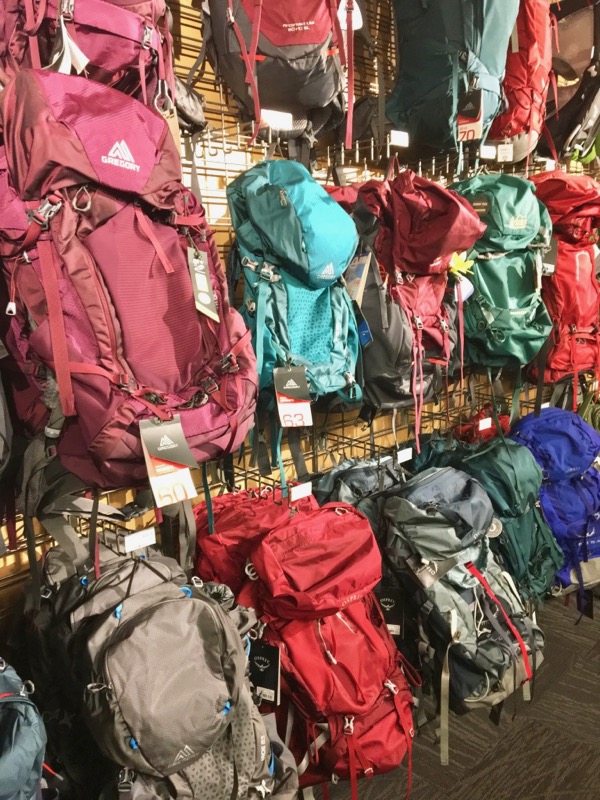 #1: Get a Free REI Gift Card and Shop For FREE!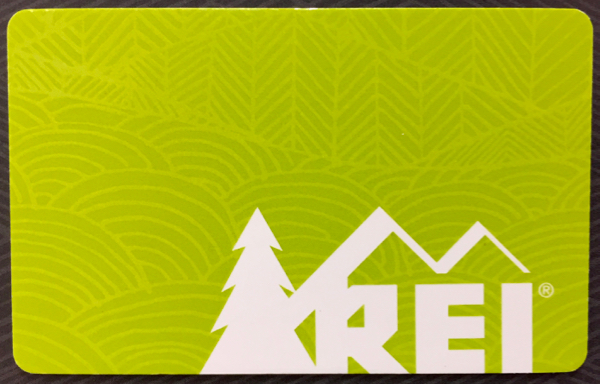 When you sign up with Swagbucks, you can score SB Points for taking surveys, watching videos, shopping online and more.  Take your points and cash them in for a Free REI Gift Card!
To start, sign up with Swagbucks using code: FRUGAL100. You'll receive 100 FREE SB Points right when you sign up.  Then use my 16 easy tips for Best Ways to Earn Swagbucks to help you start earning Swagbucks SB points right now.
Scoring a Free REI Gift Card is the perfect excuse to plan your next adventure!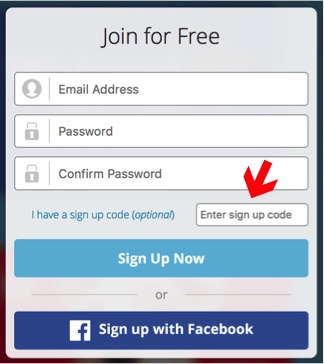 Here's are some Swagbucks Reviews from your fellow Frugal Friends…
"I love Swagbucks!" ~ Brenda
"Been using for many years, best ways to get cash back on where you shop" ~ Alexis
"Swagbucks is widely considered one of the top companies online to receive free rewards. They constantly update the website with fresh ways to earn money, gift cards, and other rewards free of charge. The 16 tips you mentioned for people to earn with them will have people cashing out in no time. So many free easy ways to earn. I always try to hit my daily goal for easy Swagbucks 🙂" ~ Cacey
"It totally works, I make a great extra income with this." ~ Sean
"Love Swagbucks!" ~ Lynn
I personally LOVE using Swagbucks, and have been cashing in my Swagbucks SB Points to get Free Gift Cards every month since 2009!
#2: Shop for Free at REI.com With FREE PayPal Gift Cards!
Did you know that you can use PayPal when checking out online?  Go start collecting FREE PayPal Gift Cards when you take surveys with Survey Junkie.  Once you reach 1,000 points, you can cash out your points for a $10 PayPal Gift Card!
Yes… that means you can shop online at the REI for FREE!!

#3: Shop The REI Garage Sales for Extreme Deals!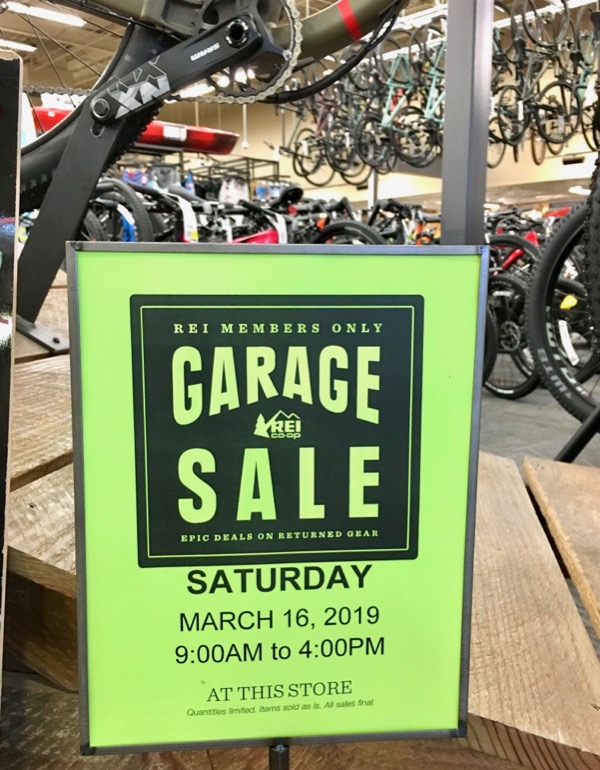 You can find the very best deals at REI at the Garage Sale events.  The items sold at the garage sale are used items that have been returned to the store.  Some items are in brand new condition, some have been lightly used, and some items will have a minor defect.  But sometimes the gear is missing important pieces or the clothing item is completely worn out.  It pays to closely inspect whatever you buy, as you can't return items purchased at the garage sale.
I have scored so many amazing deals at Garage Sales over the years including hiking shoes, Superfeet insoles, backpacks, and even multiple Yeti coolers!  Living in Phoenix, Yeti coolers are a lifesaver all summer long, whether for grocery shopping, day trips or even to just hold water when we are out and about all day long!
The garage sale is the ultimate outdoor gear rummage sale and your local REI will hold several Garage Sale events every year.  Check your local store or rei.com online for dates and times.  I find most garage sale events are held on Saturday, with those arriving first forming lines that can literally stretch all the way around the store!
#4: Then Shop for Used Items Online
In addition to the in-store garage sales held several times per year, you can also score deals on Used REI Outdoor Clothing and Gear Online!
#5: Become an REI Co-op Member and Get 10% Back on all Eligible Purchases!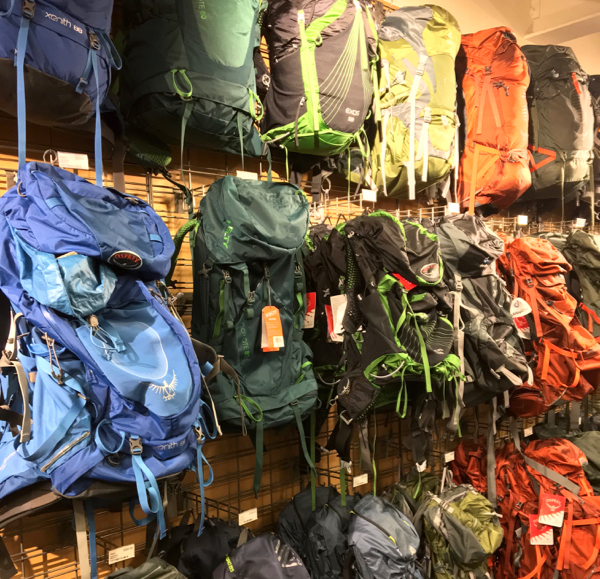 If you shop at REI, even occasionally, you should probably consider becoming a member.  A lifetime membership will cost about $20, but there are often promotions that will make membership free.
Whether you score your membership for free or not, it still pays to become a member.
REI is a Co-0p and that means that the store passes on extra savings to it's members in the form of an annual dividend that can be redeemed in-store and online.  REI membership benefits include earning 10% back on eligible purchases all year long.  Then around March, you'll receive your REI Dividend in the mail.  Score!!
Next stop… a free shopping spree at REI right before summer with your dividend in hand!!
#6: Get two 20% off REI Coupons with Your Annual Dividend!
Another perk to becoming an REI Co-op member is that you'll score a couple of 20% off coupons with your dividend check every year.  One coupon is valid for 20% off any full price item.  The second is valid for an extra 20% off any REI Outlet item.
Since your dividend is paid out in March, this is the perfect time to score a deal on some gear just in time for summer!
#7: Save BIG with Year Round REI Clearance Sales!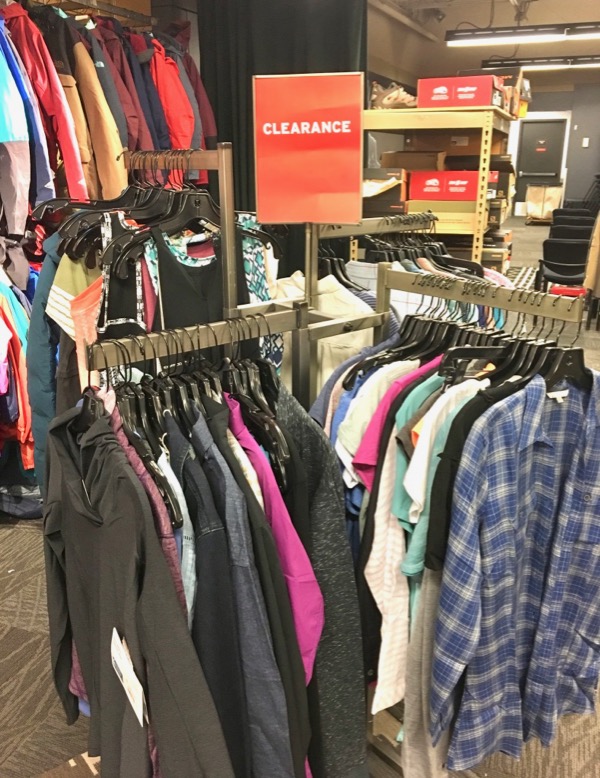 You can find REI Clearance all around the store and also online at the REI Outlet.  This is a great place to find deals on discontinued items and stock up on end of season clearance so you're all set for next year!
When you shop at REI, you'll find a wide variety of high quality clothing and outdoor gear.  Regular prices at REI can be on the expensive side, so shopping clearance is the best way to score a deal while still get high quality clothing and gear!  The REI Outlet online is 50% off daily.  Bring on the savings!
#8: Never Pay for Shipping + Get FREE Contactless Curbside Pickup!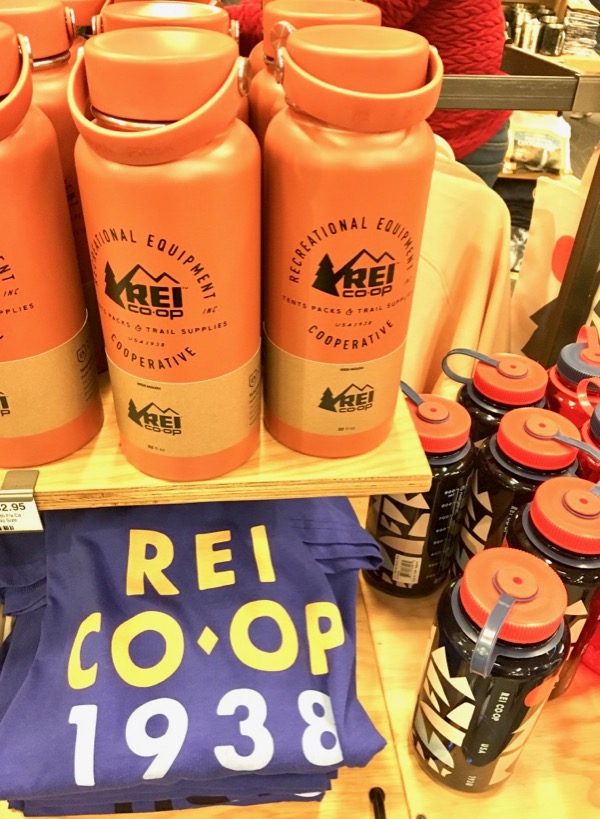 Score free shipping with any $50 or higher order.  Or simply have any priced order shipped to your nearest REI store, and pick it up for Free!
If your local store is closed or if you don't want to go inside, you can also take advantage of FREE contactless curbside pickup at select stores.  Check here to see if your local store offers this service, then follow the website instructions for how to pickup the items you've ordered!
#9: Learn a New Skill with a Free REI Class!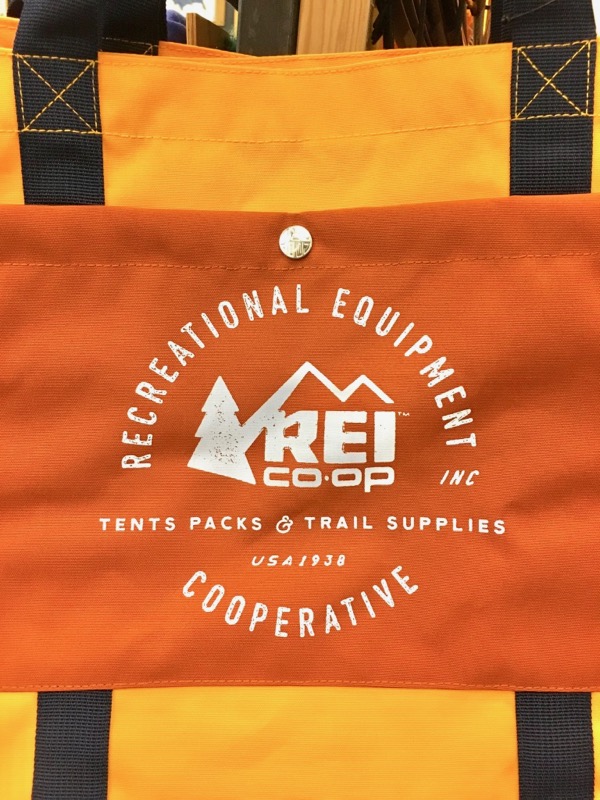 Did you know that REI offers classes, many of which are totally free?
Free classes vary from store to store, but at my local store have included:
Women's Lightweight Backpacking
Preparing for the Unexpected – Outdoor Emergency Basics
Backcountry Food Storage
Canyoneering in America
Wilderness Medicine
Bike Repair Workshop
Preparing for the Grand Canyon
and many more!
So visit REI.com/events for more information, or to register for an upcoming class at your local store!
#10: Sign Up for REI Email Updates To Find Out About Sales!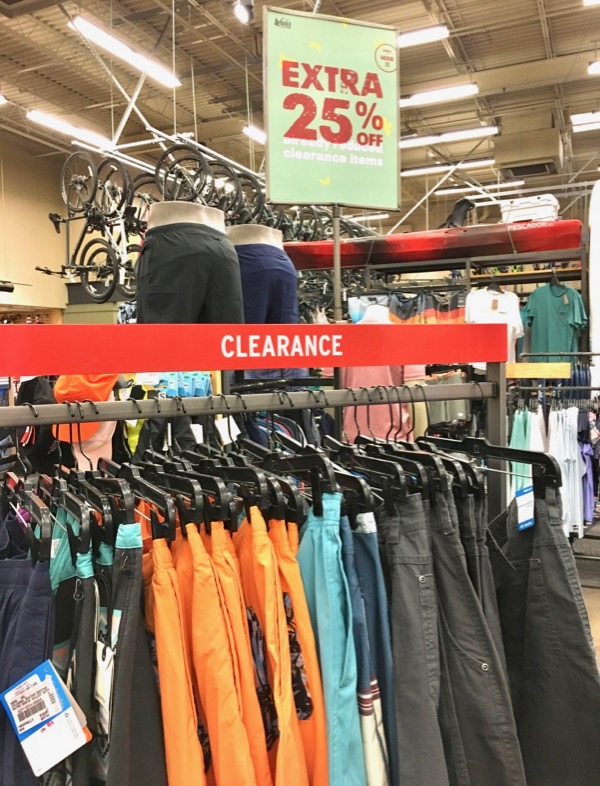 When you sign up for REI emails, you'll be notified about sales and store events.  REI offers a lot of free classes and this is the easiest way to stay in the loop!
#11: Score a Visa Gift Card to Shop Free at REI!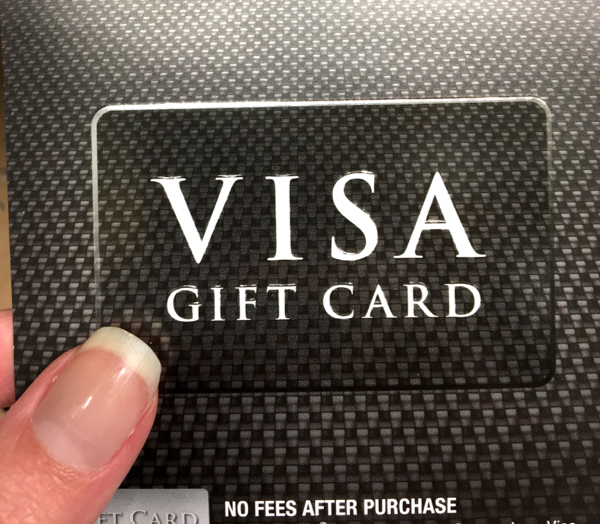 Did you know that you can score a Free Visa Gift Card?
I love how Visa Gift Cards are so versatile.  You can use your Free Gift Card to shop in-store at REI or online at rei.com!

So… now that you've scored the best savings hacks for REI and have a handy way to score a Free REI Gift Card, I have more ideas to share with you.
Save money at more of your favorite stores with these tips…
Free Cabela's Gift Card + 20 Clever Shopping Hacks for Free Outdoor Gear!
Load up on fun gear for your outdoor adventures with a Free Cabela's Gift Card and these clever shopping hacks!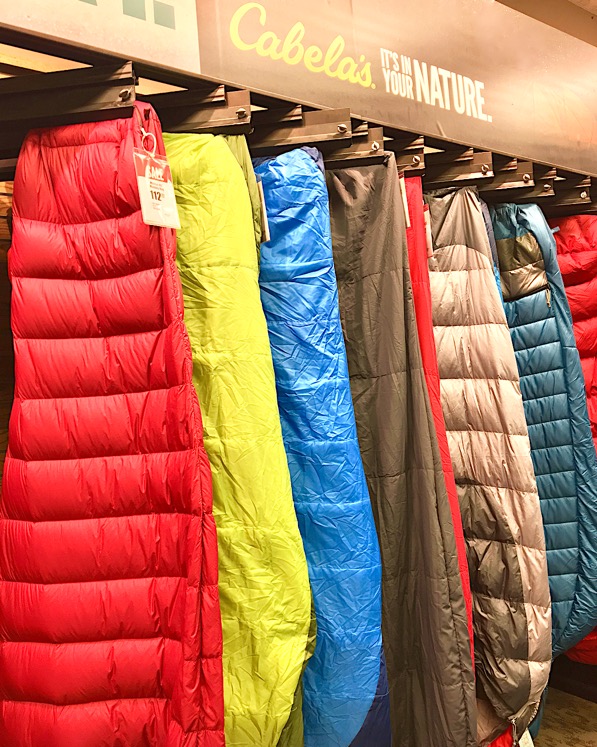 Make spending time outside even more frugal when you shop with these clever shopping hacks that include how to score a free Bass Pro Shop Gift Card!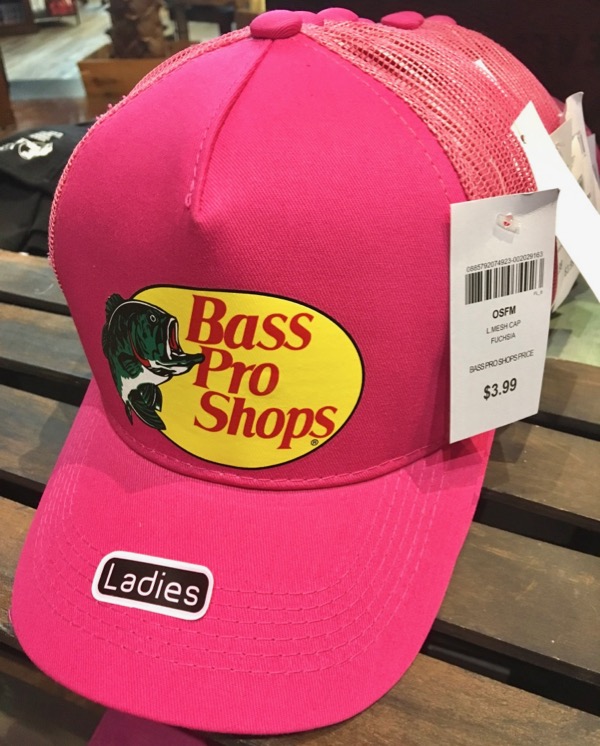 You can save money every time you shop when you are prepared with these easy Best Buy shopping hacks that include a tip for how you can score a Free Best Buy Gift Card!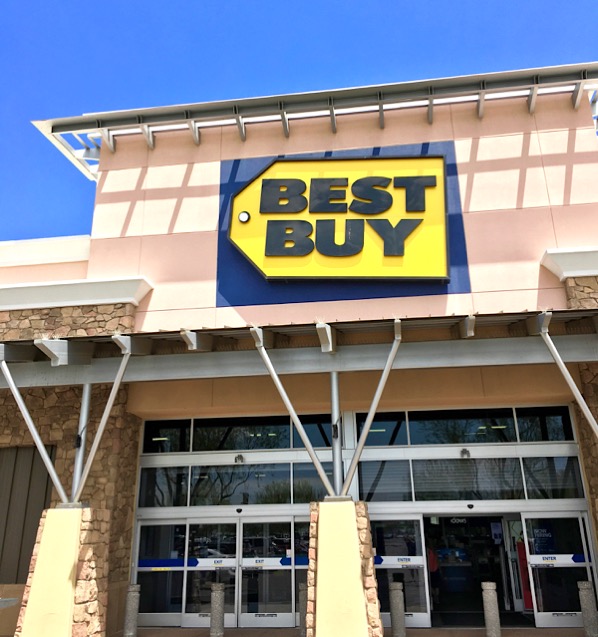 Make the most of your next trip to Target with these Ways to Save Money at Target!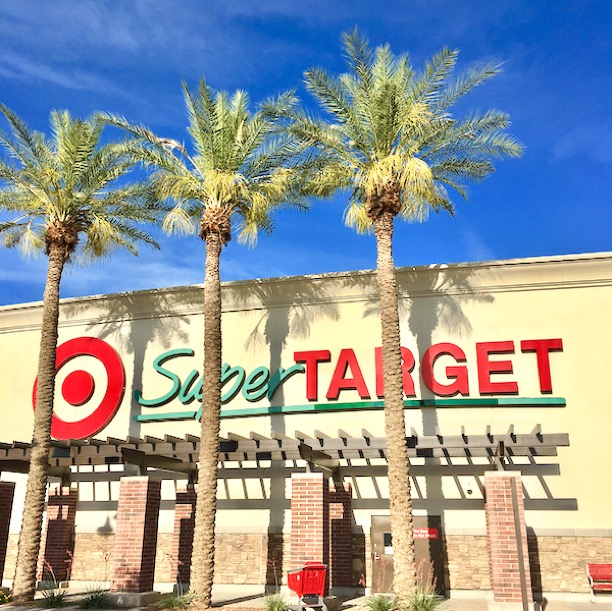 Make your next trip to Walmart extra thrifty when you use my favorite shopping hacks and tricks that include a tip for how to get Free Walmart Gift Cards!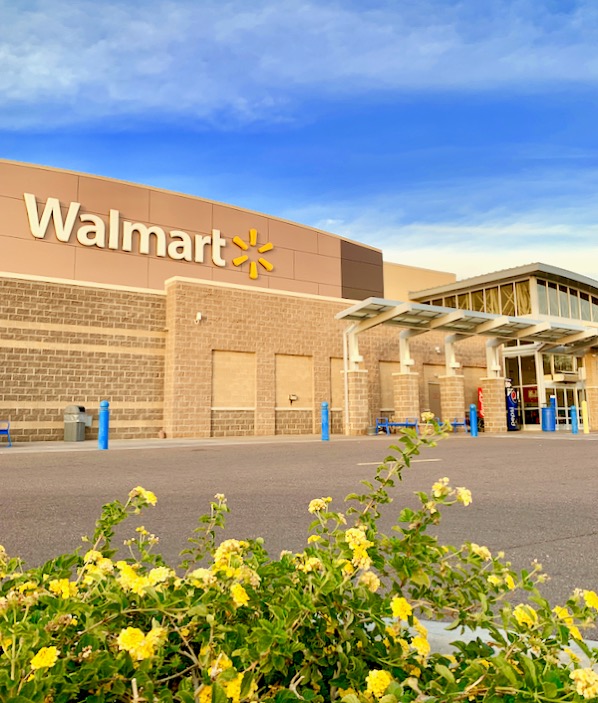 Start scoring yourself some serious deals when you shop using Free Sam's Club Gift Cards and these thrifty money saving tips!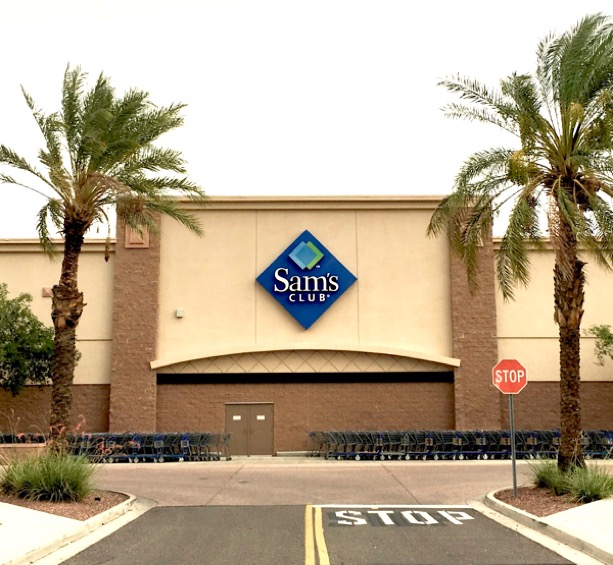 Whether you've got the gardening bug, are in the middle of a home renovation, or just want to pick up some tools, DIY project supplies, or fun decor… you'll love these creative ways to save money at Home Depot!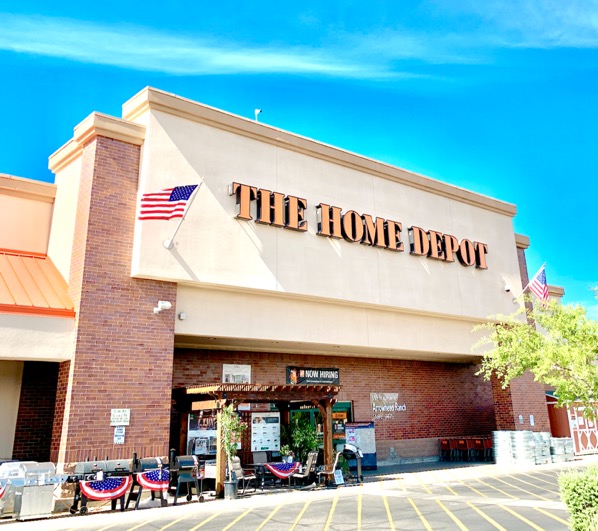 Use a Free Lowe's Gift Card along with these little known shopping hacks to enjoy some fun and frugal shopping at Lowe's!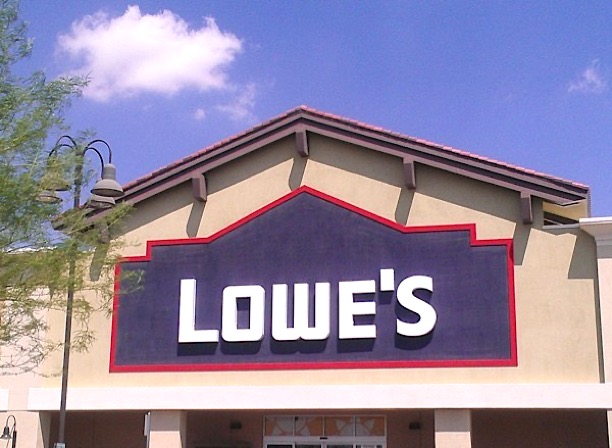 There's no need to get dressed for this shopping spree!  You can shop in your pajamas when you shop with a Free eBay Gift Card and these clever eBay Money Saving Tips!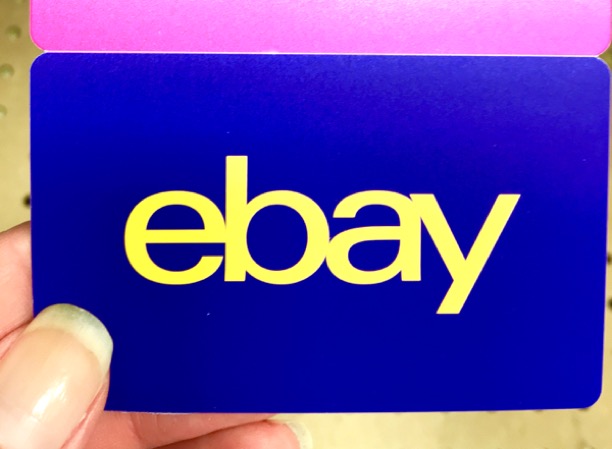 Use these genius tips for how to earn free Amazon gift cards… then save even more money with these clever shopping hacks!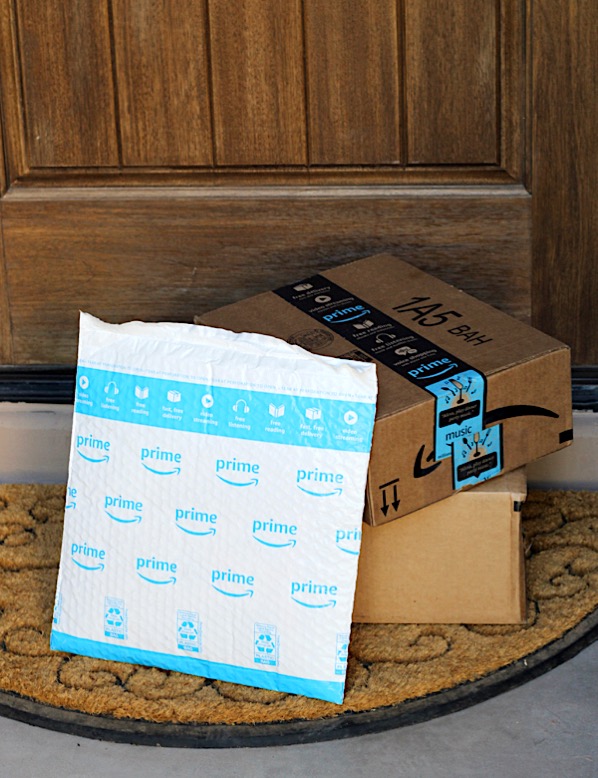 You won't believe how much you'll save at Target, Walmart, Amazon, Home Depot, Bath & Body, Homegoods, Kohl's, Sephora, Lowe's, Bed Bath & Beyond, Old Navy, TJ Maxx, Marshalls and more!
These little-known camping tips and tricks for beginners to pros are about to take your next adventure to the next level!!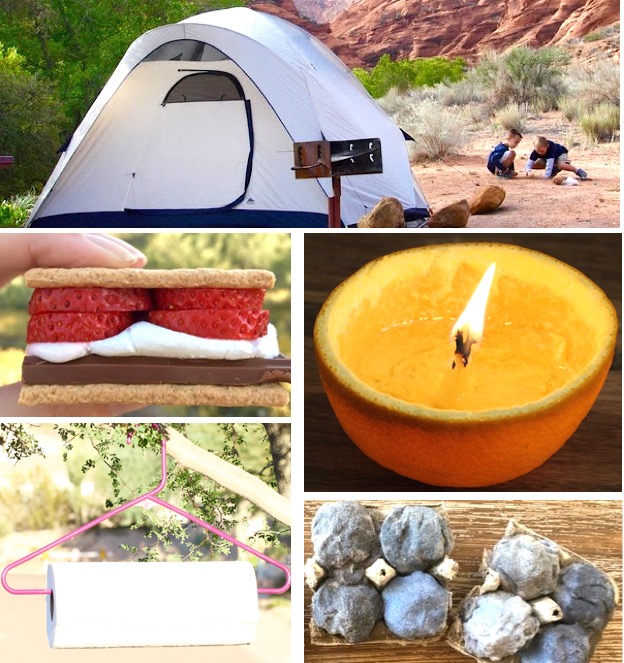 So do you have any favorite tips for saving money at REI?
Leave a comment and share…