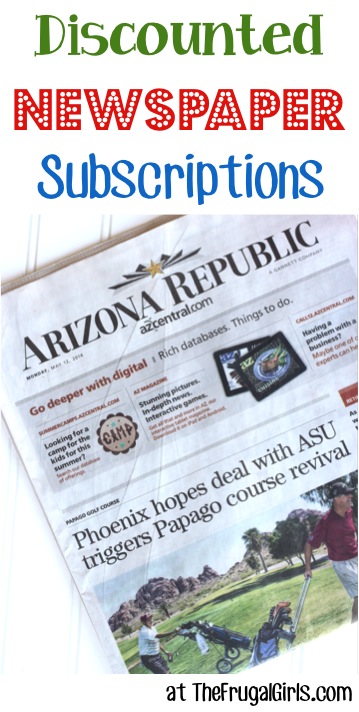 I'm not a huge newspaper reader, but the Sunday Newspaper is an absolute must-have! My hubby enjoys the sports and car sections, while I excitedly grab the store ads and coupon inserts! 😉
These 
Discounted Newspaper Subscriptions
are great way to slash your grocery bill and save $$ with the coupons inside! The cost of the subscription more than pays for the money saved in coupons used.

Go here to check out Discounted Newspaper Subscription Deals for your local town or city!
Save more $$ with The Frugal Girls Couponology!