If you have a cute doggie, you're gonna love this Quick Trick for Cleaning Dog Paws!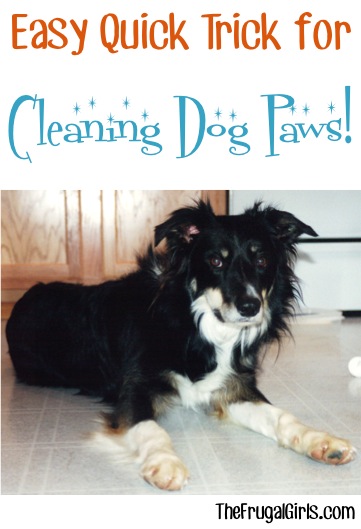 On the hunt for a Quick and Easy Trick for Cleaning Dog Paws?
This simple little trick works like a charm!
Cleaning Dog Paws
When Fido's paws get dirty, simply reach for the Baby Wipes!  A quick wipe of the paws before hopping in the car or heading back in the house after a walk will keep those carpets and upholstery SO much cleaner!
A BIG thanks to frugal friend Susan for sharing this fun Pet Tip!
Be sure to check out more fun Dog Tips, Tricks, and Toys!
Got a favorite Tip or Trick for Pets?
Leave a comment & share!