Before you head to New Orleans, have fun checking out these New Orleans Travel Tips!


Planning a trip to New Orleans??
Don't miss these 38 Best New Orleans Travel Tips, shared by your fellow frugal friends.
It's time to have some fun dreaming about your next visit to New Orleans…
Related:
New Orleans Travel Tips
A special thanks to frugal friend Andrea for sharing this fun New Orleans photo!
Desiree said: "I heart New Orleans!! French Market, French Quarter, eat Beignets, take a tour, ride the trolley, jazz bar, gator farm, plantation. So much to do. Oh and take me with you!!"
Nancy said: "Yes a long time ago – it was fun to take a paddle boat ride on the river."
Joni said: "Love New Orleans!  I have been once a year for the past three years! Take the trek down to the 9th Ward. It will put life in perspective, and you can see the houses Brad Pitt is building.  Sure Bourbon Street is OK, but walk around a bit and find the artists and street performers on Decantur!  They are worth the time!"
Tricia said: "I've been several times.  All prior to the hurricane.  Cafe Du Monde for the delicious Beignets.  So many restaurants that are delicious. I loved driving around looking at the plantations, especially Oak Alley, it's my favorite!  The night life was fun, walking down Bourbon St and Decatur St.  Taking the trolley through the Garden District and looking at all the beautiful structures. Love It All!"
Stephanie said: "Carriage ride through the French Quarter, they are lined up in Jackson Square.  Felix's for Oysters & Crawfish (across from Acme Oyster House).  Walk down Royal Street for the unique shops and go to the French Market.  Walk through the Garden District and look at all the houses (Mansions).  If you get a chance to go during St. Patricks Day, go to the parade… it's fantastic!"
Beth said: "Just went this year!  It was a blast!  Cafe Du Monde is a must! It looks like a long line, but it moves pretty fast!!  It's worth the wait!  Take the Garden Tour–beautiful homes.  Also do a horse and carriage tour of the French Quarter!"
Rachel said: "Yes all those things already mentioned, plus the D-Day Museum. St Louis Cathedral/Jackson Square.  Riverboat cruise."
Elisa said: "So many great things in NOLA. I've been three times for a week at a time.  Have BBQ shrimp.  A Muffaletta. A po' boy.  There is so much amazing food!!!  The aquarium is great.  There are some really neat swamp tours. Plantation Tours outside of town, cemetery tours, so many great things to do!"
Adrienne said: "Been to New Orleans lots of times!  Jackson Square, Cafe Du Monde, French Market.  I'm not into paying for tours, I like just exploring the shops and watching the people.  Lots of performers and artist in the square during the day."
Christy said: "The National Park's French Quarter walking tour."
Djuana said: "City park, French Quarter Haunted History tour, river excursion on the paddle wheeler, plantation tour, zoo (in the morning during the summer), Insectarium, Aquarium, brand new motor speedway on the West Bank, Cafe Du Monde, Camellia Grill, museum, restaurants of so many different cuisines, antique shopping, art galleries, trolley car ride.  I could go on – plus a water park less than 1/2 hour away."
Nancy said: "Love the St. Charles St. trolley.  Oh, and a stop at Cafe Du Monde for coffee (or chocolate milk) and Beignets!  As a foodie, also have to have a po'boy for lunch and some Jambalaya or Gumbo."
Carmen said: "Cafe Du Monde, Muffaleta, Johnny's Po Boys!!  I love it there!"
Coleen said: "Be a total tourist and drink coffee and eat Beignets at Cafe Du Monde."
Heather said: "Acme Oyster House had Po-Boys to die for.  If you want Sunday brunch, can't go wrong with Brennan's, their bananas foster is the stuff of legend."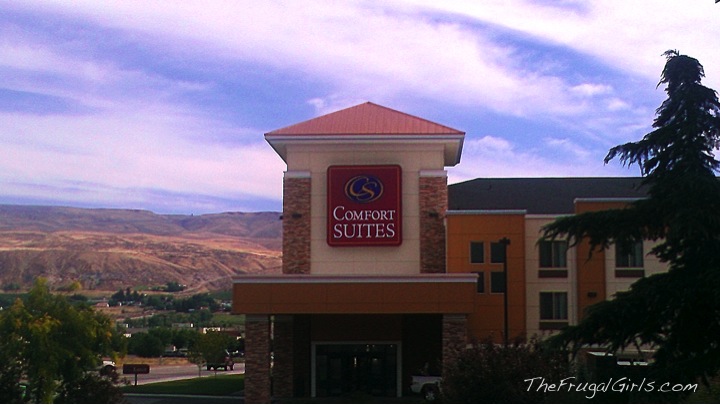 Donna said: "Go to Pat O'brien's and have a crab cake while there; WWII Museum and the Confederate Museum across the street; City Park and the New Orleans Museum of Art; Cafe Du Monde; Rock & Bowl;  St Charles Tavern on St. Charles (take trolley) – Best catfish;  Have breakfast @ Trolley Stop Cafe (on St Charles, too!)"
Stephanie & Deborah both said: "Drago's for the charbroiled oysters!"
Vashti said: "Camellia Grill in the French Quarter.  This is where the local's go and it is the best.  The staff are very possibly some of the nicest people in the world."
Patti said: "I was just there in November.  Go to Cafe Beignet on Royal St for the Beignets.  Not as crowded as Cafe Du Monde, is a great little hole in the wall bar called Erin Rose on Conti, 1/2 block down from Bourbon St.  The Erin Rose has frozen Irish coffee!!!  Absolutely delicious!  Acme Oyster House & Johnny's PoBoys! Have fun!"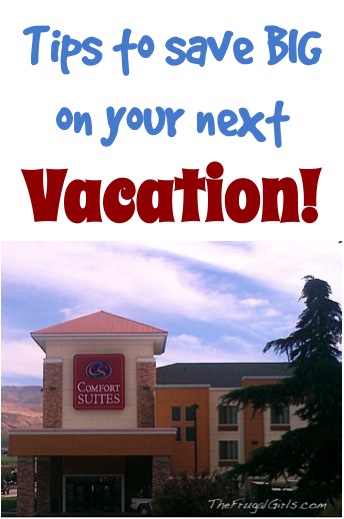 Angela said: "Eat at K-Pauls on Chartres.  Never been disappointed."
Rhoda said: "Ohhh my fave hole in the wall place which is a few blocks off Bourbon Street is called Port O Call – awesome burgers."
Tricia said: "Used to live there… must go to Port O Call for a burger.  Go to Tipitinas for some good music and shop on Magazine Street.  Go over to the West Bank to see how the locals live… eat some great food and go dancing!"
Michelle said: "The New Orleans School of Cooking is wonderful!!!"
Pam said: "Eat at Nacho Mamas and the Creole Creamery on Magazine Street."
Michaela said: "Mulate's has wonderful food and awesome music! Its a must stop!!!"
Marcy said: "Go to the Court of Two Sisters for their Jazz Brunch.  Crazy good and pretty if you can get a table in the courtyard!"
Joanne said: "Preservation Hall. A MUST!"
Liz said: "Just got back from there… Love NOLA!!  After talking to some locals we went to Frenchman Street where the best jazz clubs are.  We really enjoyed one called Balcony Music Club, kinda a hole in the wall, but heard awesome music both nights we were there.  We also went to one called Maison that we really enjoyed.  Then, we took an swamp tour through a company called Cajun Encounters that was lots of fun!!"
Andrea said: "Actually my girlfriends and I just got back from a trip to New Orleans about a week ago! 🙂 Must see places to go are: Mahoney's Po Boy Shop (SO delicious and it was featured on "Diners, Drive-Ins and Dives"), The WWII Museum (but bring tissues), The French Market and The French Quarter (Tons of awesome shopping), Audubon Aquarium of The Americas (Breath of fresh air in a chaotic city) and House of Blues (grab a reservation and pick a night with live jazz…and order their lobster mac & cheese – you won't be disapointed)… even after all of that we didn't fit everything into our plans… but it was truly a memorable experience :)"
Jessica said: "Love, love, love New Orleans.  I am actually going in July for another visit. A must is taking a walking tour of the Garden District. A good tour guide is Racontours, New Orleans. The tour guide is funny and entertaining. He is chalk full of information of the history of New Orleans. The last stop on the tour is at Commander's Palace for lunch, which is another must see in New Orleans."
Karen said: "We visit once a year and stay at the Drury Inn & Suites.  It is in the business section, but is a fantastic place.  And not as noisy as French Quarter! (Close to the Quarter and has street access to trolley.)  They have a full breakfast and an evening happy hour with light snack items.  My kids love the rooftop swimming pool!  The staff is excellent and rooms are nice."
Linda said: "Frenchmen Street!  That's where it's at.  That's the real NOLA experience for sure.  Stay at the Melrose Mansion on Esplanade if you can, and eat a giant burger/baked potato at Port O Call.  It's worth the wait."
Tara said: "The Windsor Court Hotel is the place to stay!"
Gloria said: "What everybody else said plus… don't stay in the French Quarter. There is a decent Best Western in Bridge City just a few miles away.  Drive to the ferry and cross over for $10 (and leave your car in their parking lot!) and then walk.  SO much easier than looking for parking spaces and paying a fortune in the touristy places."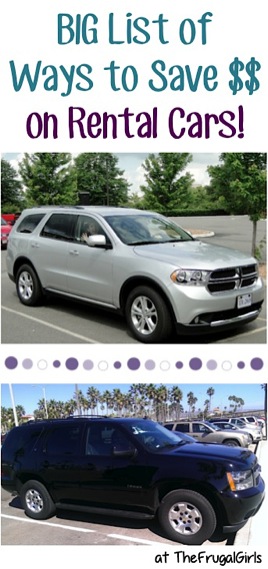 Becky said: "Cafe Du Monde for Beignets, Aquarium of America's, Audubon Zoo, Mother's Restaurant for the roast beef Po Boy, and of course Bourbon Street.  Do Not venture off of the main thoroughfares… don't go down alleys as a shortcut. When driving, watch for one-way streets.  You will find yourself with a ticket very quickly.  Also pay close attention to parking.  It is better to pay to park in a lot instead of trying to keep feeding a meter."
Linda said: "Just got back!  Take some tours like a Ghost tour and a cemetery tour. You learn some awesome history about the city and the French Quarter.
Bourbon St is fun but NOT for kids.  I still can't believe how many parents had kids out at night there!
If you are flying in don't get a rental unless you plan on driving away from the French Quarter.  Parking is outrageous and a car is useless, because its easier to walk everywhere.  Trust me, we found out the hard way!"
Gretchen said: "Just got back.  Stay in downtown.  You can ride the free trolley to everywhere.  French quarter, French market.  If you have kids go on a swamp tour."
Julie said: "Just got back! Cafe Beignet.  Go to Marigny to hear great music at Snug Harbor.  We liked Pirates Alley.  Hotel Monteleone is great.  French Market. Download free apps GO NOLA and Tvfoodmaps.  Frommers has some self guided walking tours on the web for free.  Tour a cemetery, Lafayette Number 1 is the best, I think that's the one with Marie Laveaux's grave.  Steam Boat Natchez was nice.  On previous trips I've done a swamp tour and haunted tour.  Seek out cool courtyards to eat in."
Frugal New Orleans Travel Tips: Don't forget to cash in your Swagbucks for Free Gas Cards, Free Hotels, and Free Airfare, too!
Are you ready to check out more places to visit near New Orleans?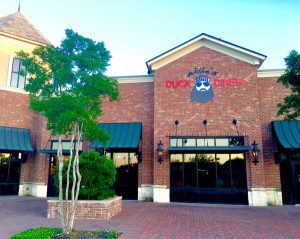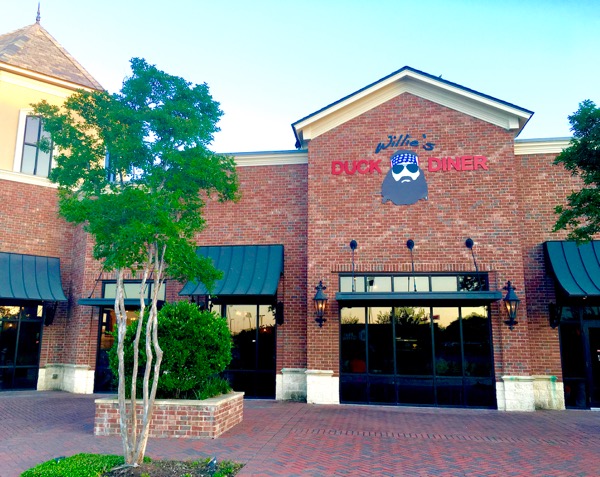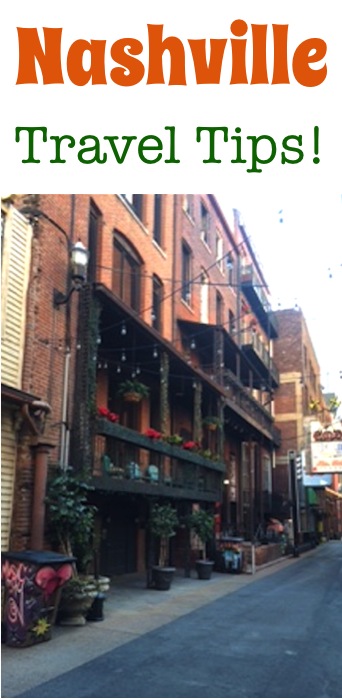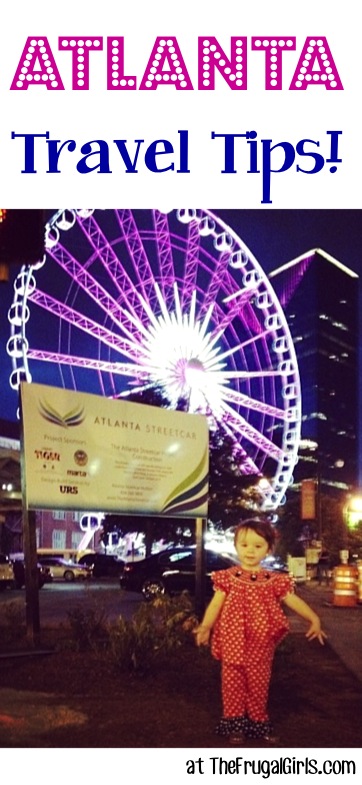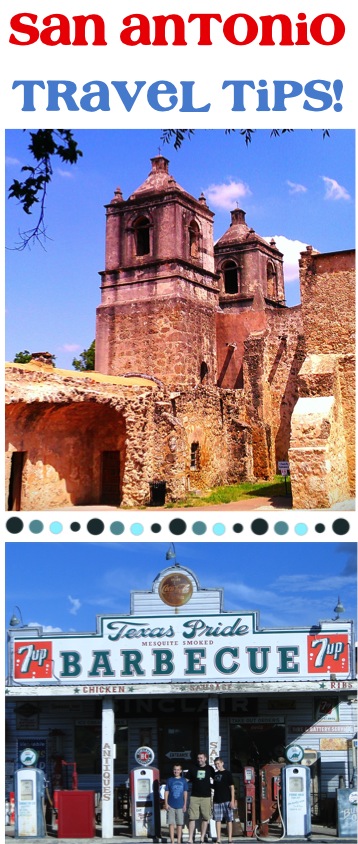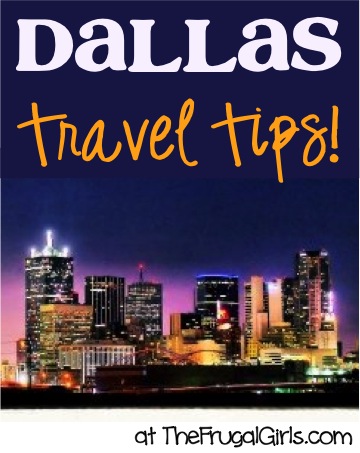 Don't miss out!  Get even more awesome Frugal Girls Travel Tips right here…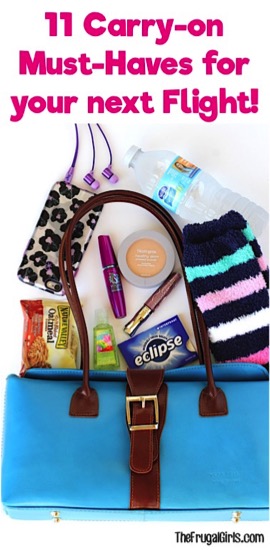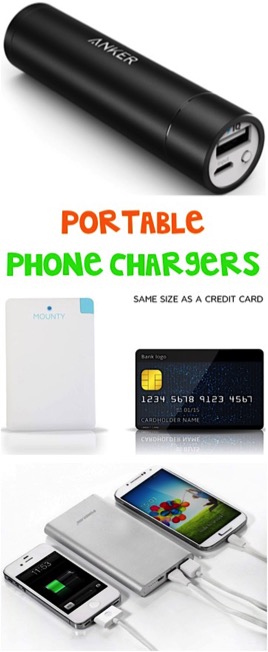 Now that you've scored all of these fun New Orleans Travel Tips, don't miss out!  Find more fun Frugal Girls Inspiration here…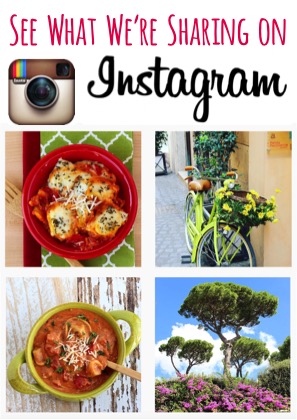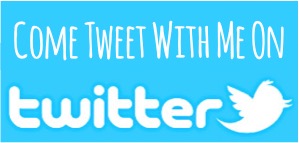 So… have YOU every been to New Orleans before?
What are some of your favorite New Orleans Travel Tips for places to see, things to do, places to visit, etc? Leave a comment & share!