Sign up with Pinecone Paid Surveys and start earning $3.00 in PayPal Cash for every survey you take!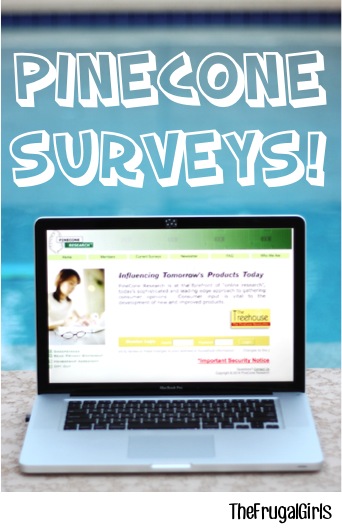 Could you use an EASY way to earn extra money from home??  Then it's time to start earning some extra money with 
Pinecone Paid Surveys
!
I have been doing Pinecone Surveys for several years now, and I love earning $3.00 in PayPal Cash for every survey I take!!  I can complete the surveys in my spare time, and love how easy it is to stash away some extra cash!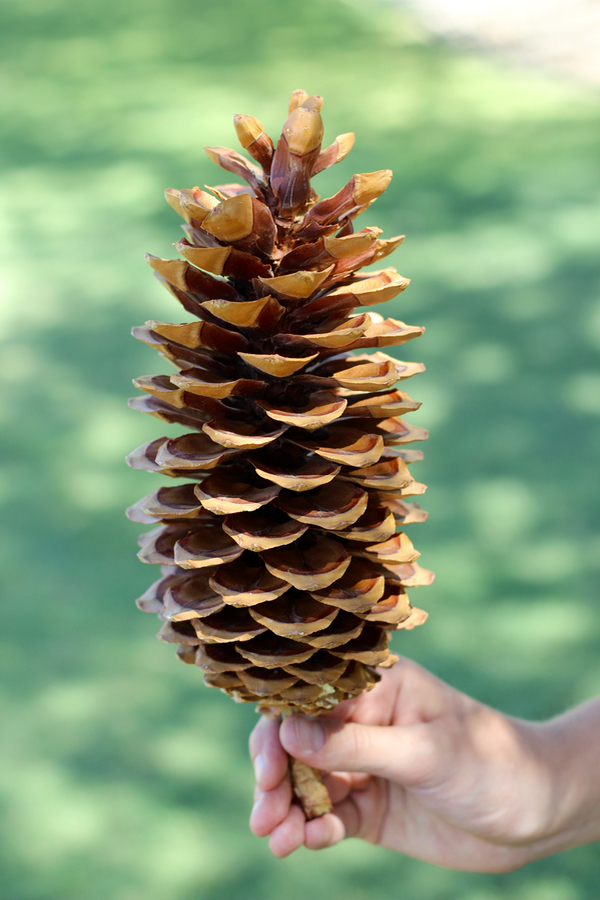 Pinecone Paid Surveys
Pinecone Research Review from your Frugal Friends… 
"Been doing this for 3 years +.  Love the little extra for quilt retreat time." ~ Jami
"Have been a member of Pinecone for several years and have to admit that the $3 often paid for taking their online surveys sure adds up quickly. Plus I've been able to sample/test some really great products and perhaps even influence some products that are being test-marketed and tweaked before going public." ~ Patti
"I've been doing surveys with Pinecone for almost 8 years and it's a wonderful way to make a little extra cash. $3 for each survey really adds up." ~ Susan
"I do this and the surveys don't take very long. It's a nice way to earn a couple extra bucks now and then. I haven't been doing it for very long either but so far I think I've earned maybe $15 or $20 but I usually only get about 1 survey a week. This is one of my favorites." ~ Kayla
"I love Pinecone Research! The surveys only take a few minutes to do and sometimes I get free things to try." ~ Julie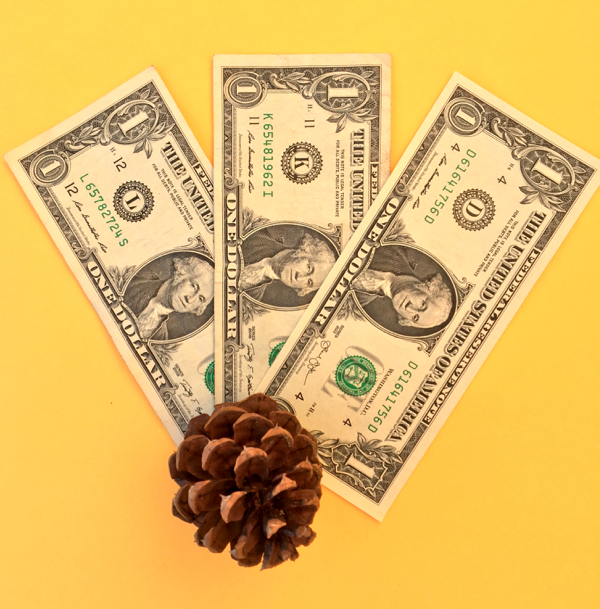 "These folks I like. If you choose, you can get your money PER SURVEY instead of having to accumulate some amount before redeeming and you can get paid via PayPal." ~ Melanie
"Pinecone Research is a great survey site, I have been a member for 2 years now.  You get paid $3 per survey and it goes directly into your Paypal account." ~ Harden
"My favorite survey company!" ~ Doreen
"This is one of the BEST" ~ Brenda "LOVE the free stuff I've earned over the years!  Plus, they're not too time consuming" ~ Lori
"I love Pinecone!  I love getting $3 here and there and then having some money to spend in my Paypal account!" ~ Terri
"I've been with Pinecone for about 6 months.  You get $3 for each survey you complete, and you make cash right away without having to wait for points to accumulate." ~ Jordyn
"I've been a member of Pinecone for a few years now.  I get $3 for every survey I complete, and I've tried dozens of products for them.  I think they are one of the best!" ~ Bev
"I've been a member of Pinecone for 7 years.  They do pay as promised.  I love it!" ~ Heather
Again, to sign up for Pinecone Surveys:
Completing surveys online is one of my favorite ways to earn extra money!!  The more surveys you complete, the more you can earn!
Earn even more $$ when you sign up with these companies, too:
Be sure to also check out these Top Survey Sites to Make Money!