Homemade Banana Chips Recipe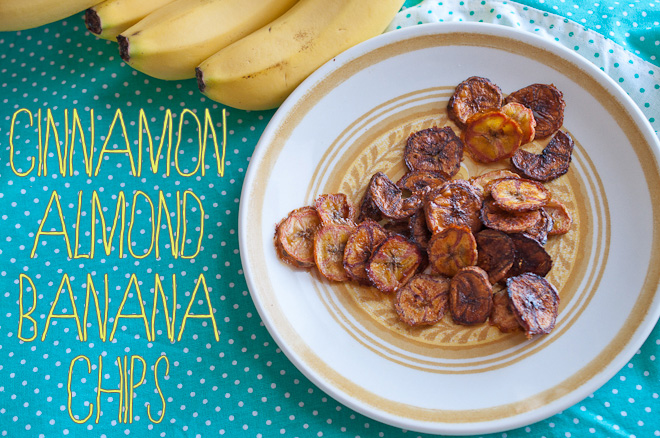 1 Banana
½ Lemon, juiced
½ teaspoon Cinnamon
1 teaspoon Almond Extract
Preheat the oven to 215 degrees.
Peel banana and cut into ⅛″ slices
Combine lemon juice, cinnamon, and almond extract in a small, shallow bowl. Dip each banana slice into the mixture, then set on a greased cookie sheet.
Bake for approx. 60 Minutes. Depending on the consistency of your slices, you may want to check on them periodically (perhaps every 15 minutes), starting at about 45 minutes. For thinner chips, they may be ready around this time. If your slices are thicker, you may need to wait 15-30 minutes longer.
Recipe by
The Frugal Girls
at https://thefrugalgirls.com/2012/05/homemade-banana-chips.html