Snowman Cookies Recipe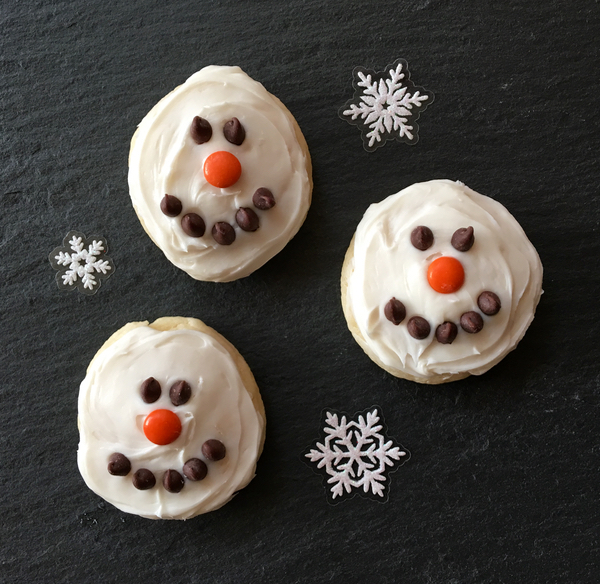 15.25 oz. Betty Crocker Vanilla Cake Mix box
½ cup Canola or Vegetable Oil
16 oz. Betty Crocker Creamy White Frosting container
2 Eggs
10 oz. Nestle Mini Chocolate Chips bag
1.77 oz. M&M Minis container
Combine cake mix, eggs, and oil in large mixing bowl, and beat well.
Chill dough in refrigerator for 1 hour.
Preheat oven to 350 degrees.
After dough has chilled, drop onto ungreased non-stick Cookie Sheet in rounded balls.
Bake for approx. 8 – 10 minutes, or until done.
Transfer cookies to wire racks to cool.
Once completely cooled, frost cookies, and add mini chocolate chips for the snowman's eyes and mouth, and a mini orange M&M for the snowman's nose. ENJOY!