Best Chicken Rub Recipe!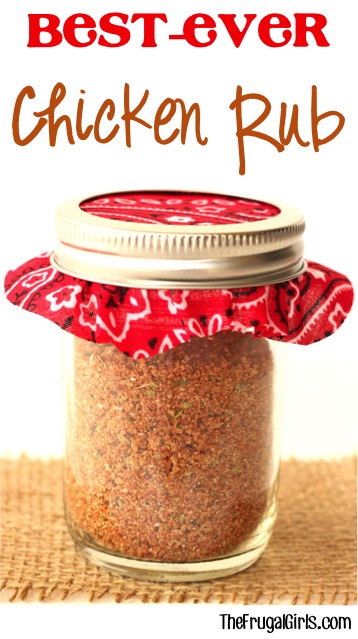 ¼ cup Brown Sugar
1 tbsp Salt
2 tsp Garlic Powder
1 tbsp Chili Powder
1 tbsp Paprika
2 tsp Onion Powder
1 tsp Oregano
Throw it all in a bowl and stir.
Coat your whole chicken or 4-5 chicken breast with the dry rub, and let sit for at least 30 min.
Grill or bake… and Enjoy!!