Easy Taco Seasoning Recipe!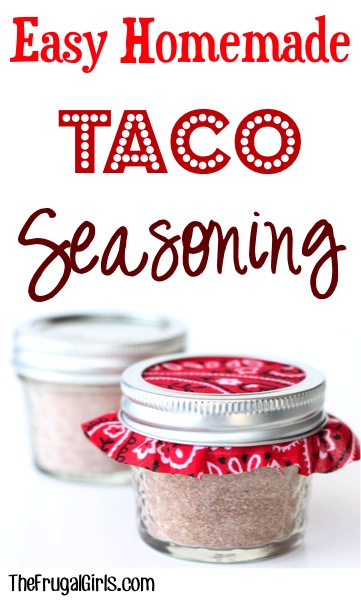 4 tsp Chili Powder
1½ tsp Cumin
1¼ tsp Garlic Salt
1 tsp Onion Powder
⅛ tsp Cayenne Pepper
1 tsp Corn Starch
Add all ingredients to a bowl, and stir well to combine.
If storing for later... transfer to a mason jar. If using now, add ⅓ cup water to bowl, stir well, and set aside.
To make the Taco Meat, brown 1 lb. Ground Beef over medium heat on the stove, then drain excess grease.
Return browned meat to saucepan, add Taco Seasoning, stir well, and let simmer 5 minutes.
Add to Tacos, Burritos, Nachos, or whatever your heart desires. Enjoy!
Recipe by
The Frugal Girls
at https://thefrugalgirls.com/2015/02/easy-homemade-taco-seasoning-recipe.html