Easy Homemade Hickory BBQ Sauce Recipe!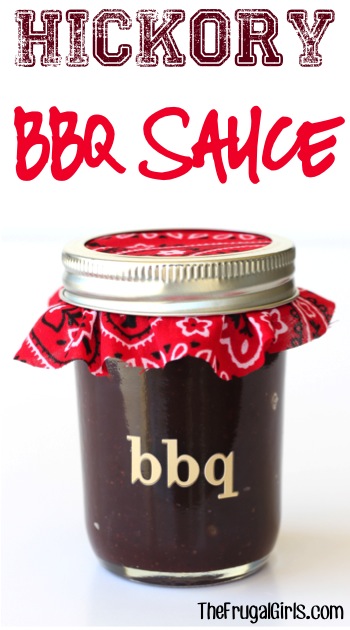 1½ cups light Brown Sugar
1 cup Heinz Ketchup
¼ cup Water
2 tbsp White Vinegar
1½ tsp Heinz 57 Sauce
¾ tsp Hickory Liquid Smoke
2 tsp Chili Powder
¾ tsp Garlic Salt
⅜ tsp Onion Powder
Combine all sauce ingredients in a pan and bring to boil
Stir until sugar is completely dissolved
Turn to low and simmer for 5 minutes
Serve warm, or store in Mason Jar in fridge for later. Enjoy!!
Recipe by
The Frugal Girls
at https://thefrugalgirls.com/2015/02/easy-homemade-hickory-bbq-sauce-recipe.html