Jelly Bean Bark {just 2 ingredients!}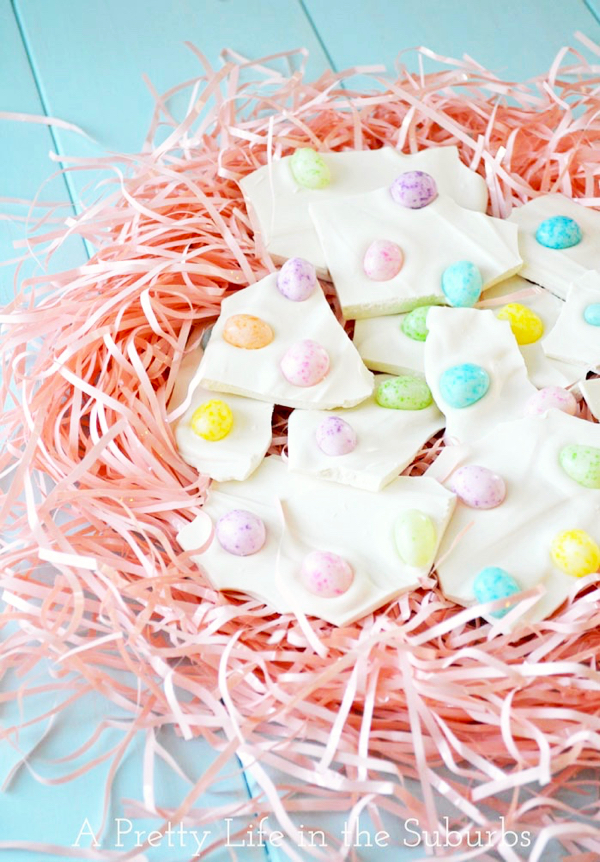 2 cups of white chocolate chips
1 cup Easter egg Jelly Beans
Line a baking sheet with parchment paper. Set aside.
To melt the chocolate chunks, use a double boiler, or a saucepan and a metal or glass bowl. I like to use the saucepan/metal bowl option: all you have to do is put about an inch of water in the saucepan, get it boiling, then put the bowl over the opening of the saucepan. Put the chocolate into the empty bowl, and stir it until melted.
Spread the melted chocolate out on to the parchment paper, about ¼ inch thick.
Let the chocolate cool for a few minutes, then sprinkle on your jelly beans.
Allow the chocolate to cool completely, before breaking it into pieces.
Recipe by
The Frugal Girls
at https://thefrugalgirls.com/2013/03/jelly-bean-bark.html