Chocolate Peanut Butter Pie Recipe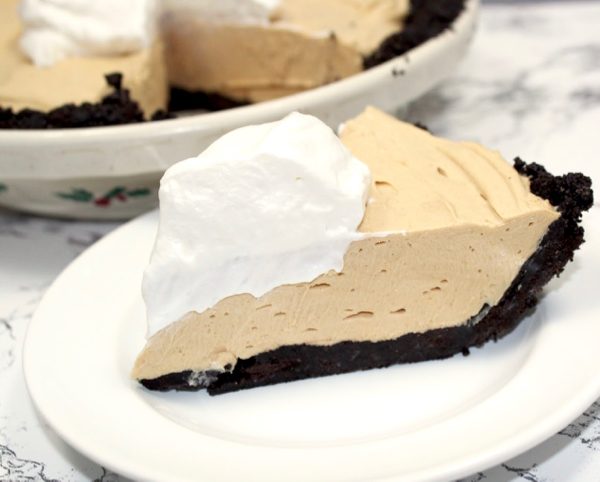 25 Oreo cookies
⅓ cup Butter, melted
8 ounces Cream Cheese, softened to room temperature
1 cup Creamy Peanut Butter
½ cup Brown Sugar
1 teaspoon Vanilla Extract
8 ounces Cool Whip
In Food Processor, crush up Oreos until they are a fine sand texture. Don't worry about the filling it just kind of disappears.
Add melted butter, and stir until it resembles wet sand.
Press cookie crumble mixture tightly into 9" or 9.5" Pie Plate, making sure to go all the way up the sides.
Cover with plastic wrap and refrigerate 1 hour.
After crust has chilled, in medium bowl beat Cream Cheese, Peanut Butter, and Brown Sugar until smooth.
Add Cool whip and mix until completely incorporated and smooth.
Pour into chilled pie crust, cover with plastic wrap, and refrigerate for 3 hours before serving.
Place a large dollop of Cool Whip in center of pie before slicing.
Recipe by
The Frugal Girls
at https://thefrugalgirls.com/2012/12/chocolate-peanut-butter-pie-recipe.html