I may get
paid
for ads or purchases made through links in this post.
Give your menu a delicious makeover this week with this HUGE list of Easy Mexican Recipes!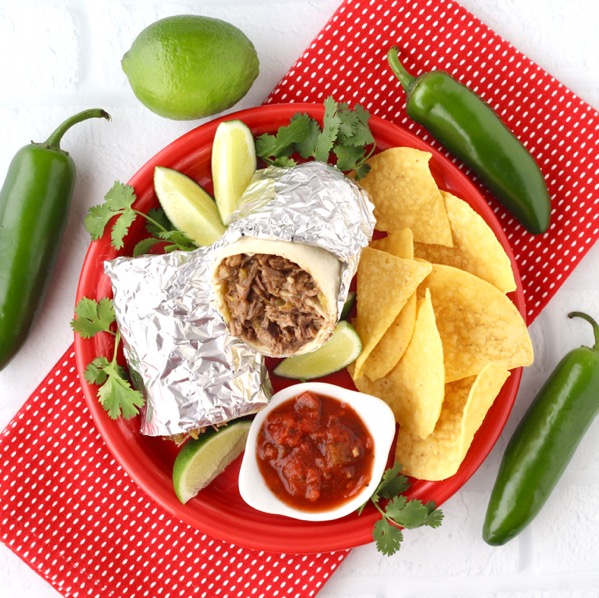 Craving some yummy Mexican food?? You'll love this BIG List of Easy Mexican Recipes that is perfect for your family dinners! These recipes are both quick and easy, taking hardly any prep to pull off!
Living in Phoenix, I am surrounded by so many great Mexican Food Restaurants and I can't help but get inspired for new recipes to make at home.
These recipes I am sharing with you today are designed to make cooking your favorite Mexican Recipes easier than ever!! So are you ready to try one of these Mexican recipes tonight?
I know you're gonna love these tasty ideas…
Easy Mexican Recipes
Related:
Easy Mexican Slow Cooker Recipes:
Is it time for your Taco Tuesday to have a delicious makeover? You'll LOVE this Easy Crockpot Taco Soup Recipe!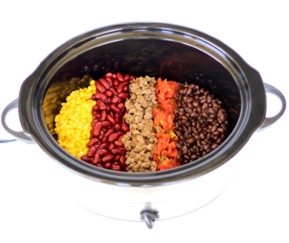 This Crockpot Pineapple Salsa Chicken is full of both sweetness and spicy zing. The best of both worlds!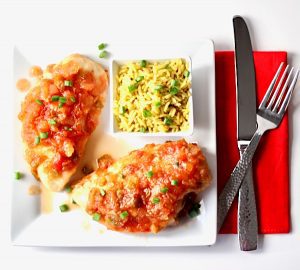 You'll LOVE this flavor packed Peach Chipotle Chicken Recipe! Just a few ingredients, and you've got yourself a delicious chicken dinner!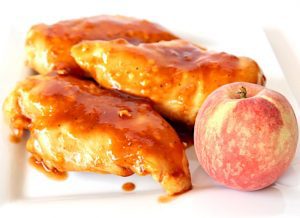 It's got all the flavors of a true fiesta celebration packed into one decadent entree! Are you ready for a little flavor invasion??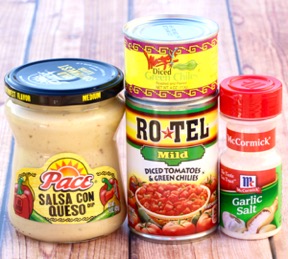 Your whole family will love the cheesy goodness this 5 ingredient Crock Pot Enchilada Chicken Recipe delivers!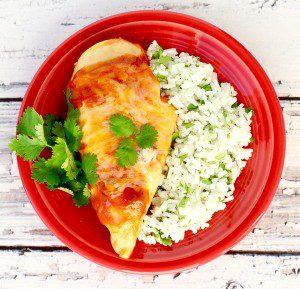 Send your weeknight chicken dinner over the top with this outrageously delicious crockpot Jalepeño Chedder Chicken Recipe!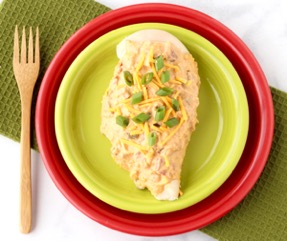 You're going to love this Crockpot Green Chile Chicken Recipe… it's so easy to make, and tastes delicious in tacos and burritos!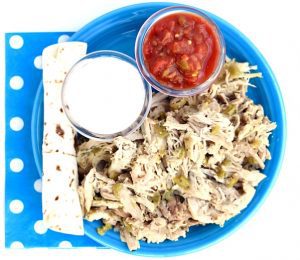 Skip the Taco Tuesday, and go Crockpot crazy instead. Seriously… your taste buds will thank you!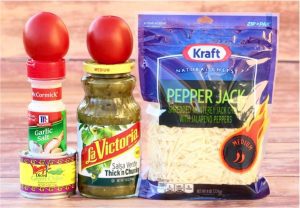 The Homemade Fajita Seasoning adds the flavor your chicken dinner has been craving. It's the perfect chicken taco meat recipe to serve as crowd control for all those hangry tummies at your home.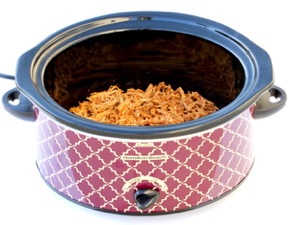 Make your Taco Tuesday dinner oh so delicious with this easy homemade Crockpot Beef Tacos Recipe!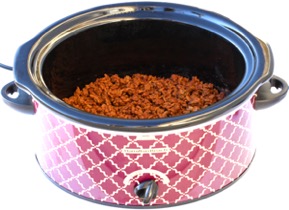 Remember to serve with your favorite tortillas and condiments such as cilantro, chopped tomatoes, shredded cheese, and my personal favorite Guacamole!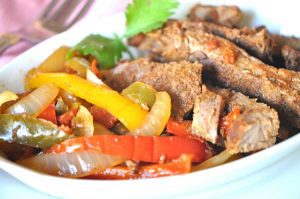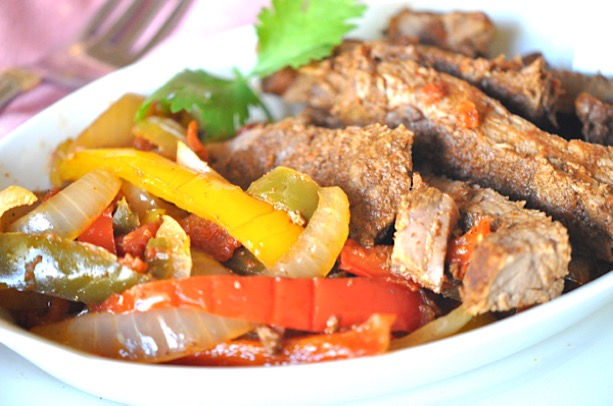 This Crockpot Pulled Chicken recipe is perfect for a fix and forget it delicious meal!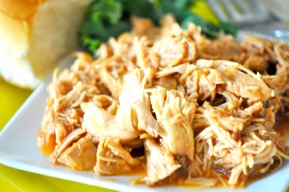 The combination of Peach and Salsa packs a load of yummy flavor into your Chicken Dinner. It's Nom Nom Good!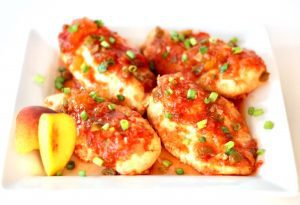 Just a few simple ingredients, and you've got a delicious south of the border dinner! Go grab the Salsa, and let's get started!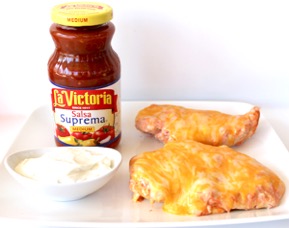 This Crockpot Santa Fe Chicken Recipe is sure to satisfy the whole family!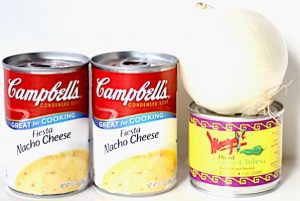 This easy Crockpot Chicken Tortilla Soup Recipe will become a go-to for you… it can be put together in a snap and is SO delicious!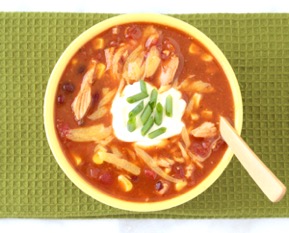 The peppers are filled with irresistible ingredients like beef, onions, black beans, cheese and your choice of quinoa or Spanish rice.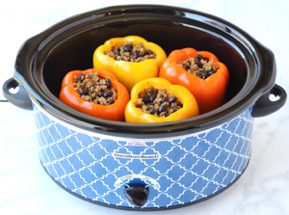 Add a Santa Fe flair to your chicken dinner with this easy Crockpot Southwest Chicken Recipe!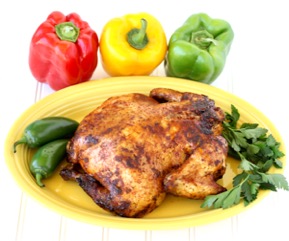 Make your own Qdoba at home with this easy Copycat Crockpot Qdoba Recipe!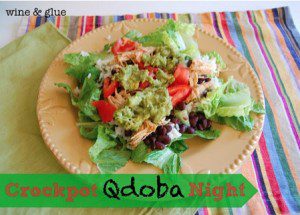 Easy Mexican Instant Pot Recipes:
This Instant Pot Salsa Chicken Recipe packs the perfect punch of sweet and savory salsa deliciousness!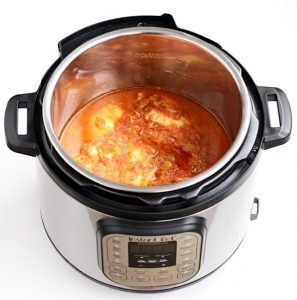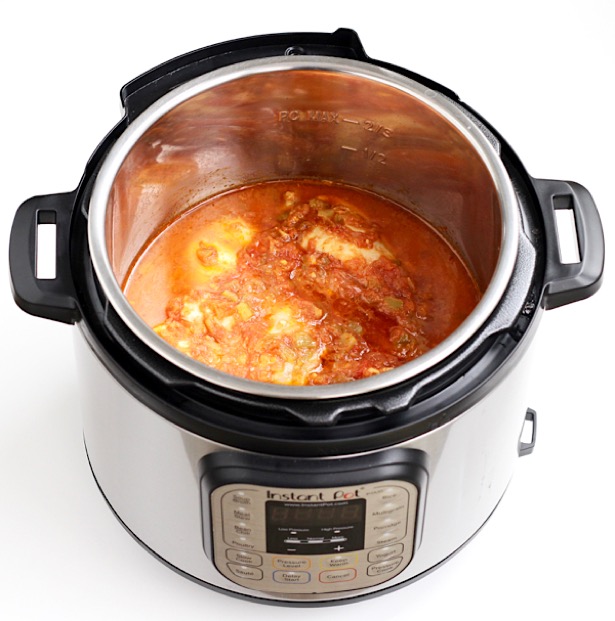 This beef taco soup recipe is a no nonsense weeknight dinner that is both easy to make and a serious crowd pleaser.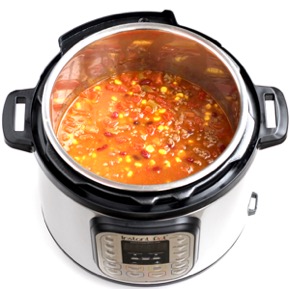 Add some south of the border goodness to your soup bowls when you make this tasty Instant Pot Tortilla Soup Recipe this week!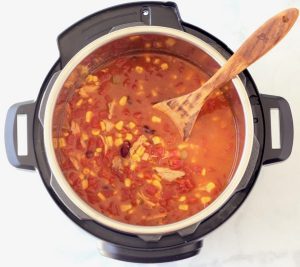 Easy Mexican Enchilada and Casserole Recipes:
With the help of a Rotisserie Chicken, this delicious dinner comes together in a snap! It's definitely a family favorite at my home, and leftovers are rare!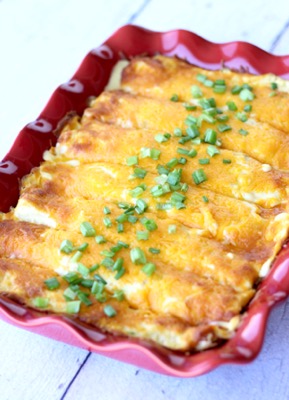 These Beef Enchiladas are a real family pleaser!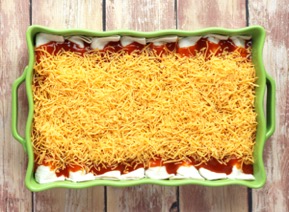 Add a fun casserole to your dinner menu with this Mexican Chicken Casserole Recipe!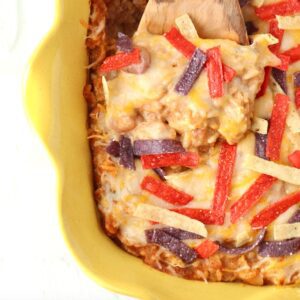 This casserole recipe uses family-friendly ingredients and Tex-Mex flavors to make the most mouth-watering hearty meal.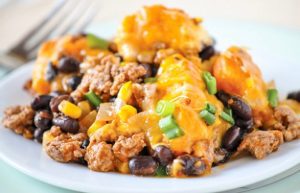 Easy Mexican Dinner Recipes:
Indulge in some creamy chicken deliciousness when you make this easy One Pot Chicken Enchilada Soup Recipe!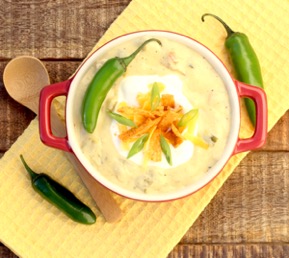 Giving your spaghetti dinner a delicious taco twist is pure genius. Mexican spaghetti is the perfect way to create happy smiles all around your dinner table.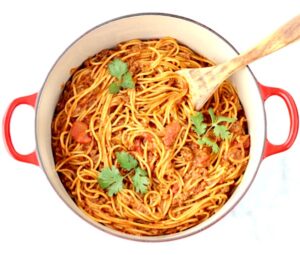 This easy Skillet Chicken Fajitas recipe is packed with fresh flavor and is sure to satisfy those hungry tummies!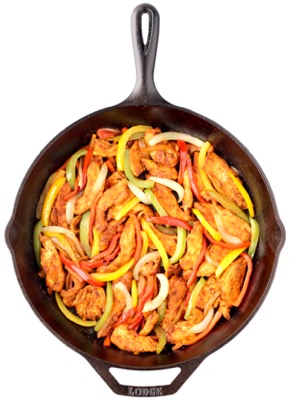 This Chicken Quesadilla Recipe is so easy to make, I've decided to make my Quesadillas at home in the future and skip those expensive restaurant bills.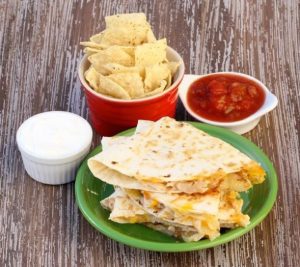 Shake up dinner with this refreshingly delicious Mango Pineapple Salsa Grilled Chicken!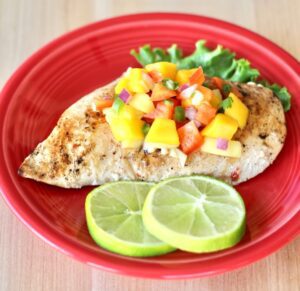 Light on calories but heavy on flavor and spice, these skinny fish tacos have just the right amount of authentic flavor mixed in with some delicious twists.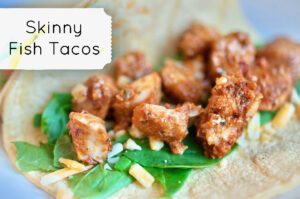 This Southwestern Veggie Quinoa Bowl is packed with onions, black beans, peppers, Mexican cheese, and of course quinoa… talk about delicious!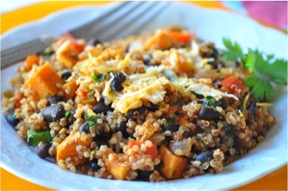 Easy Mexican Side Dishes:
Skip the usual and have a little fiesta when you make this super delicious corn on the cob. My family devoured this corn, leftovers simply were not going to happen!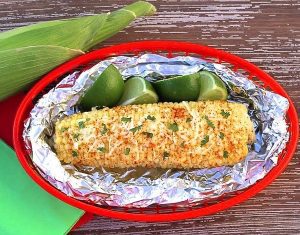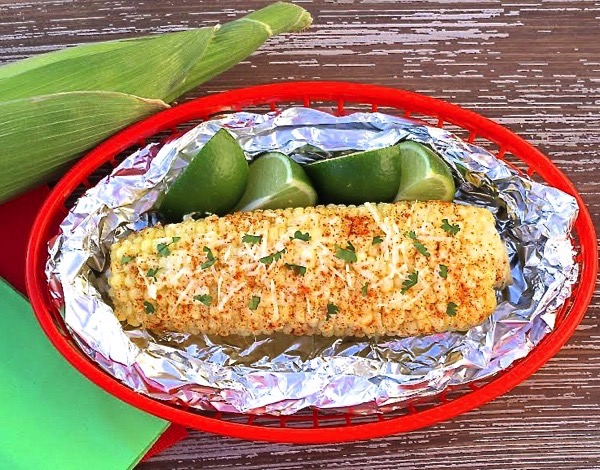 Make your own epic burritos and bowls at home this week with this Copycat Chipotle Cilantro Lime Rice Recipe!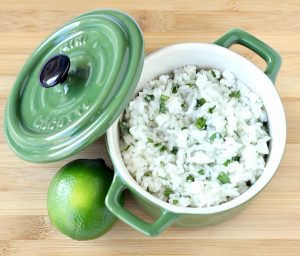 This delicious old fashioned Spanish rice is so quick and simple to make, and is the perfect side to serve with your tacos, burritos, or enchiladas this week!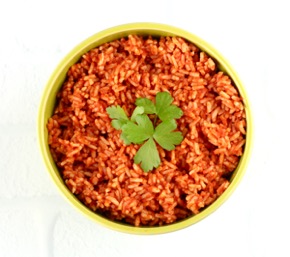 Do you know what's missing from your Taco Tuesday menu? Warm, soft, crispy homemade tortillas, of course!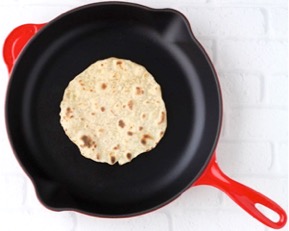 Craving a quick fix of Guacamole? There's nothing simpler than the Worlds Easiest Guacamole Recipe!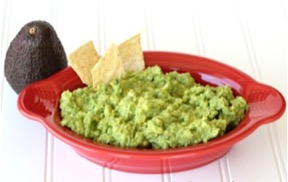 Make your own fresh homemade salsa with this Mango Pineapple Salsa Recipe! This salsa is flat out amazing!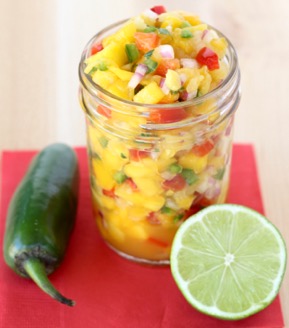 This savory watermelon dip is one of my Summer favorites… with sweet watermelon, fresh mint, salty olives, and tangy feta bursting with flavor in each bite.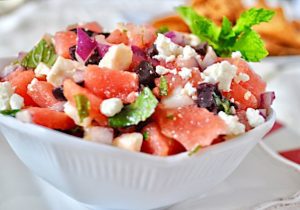 This fruit salsa recipe is perfect for breakfast or served with some crunchy pita chips… YUM! It's loaded with pineapple, kiwi, peaches and of course… strawberries! Yum!!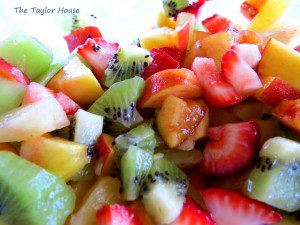 This Blender Salsa Recipe may induce uncontrollably sweet Salsa Dreams!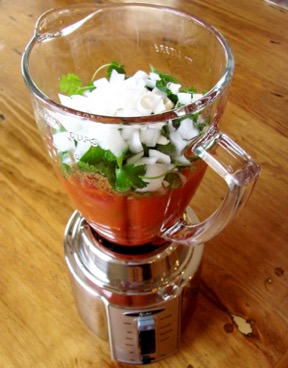 There's nothing quite as delicious as Fresh Pico de Gallo Salsa piled high on a crunchy tortilla chip or on a delicious taco, right?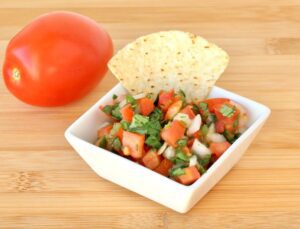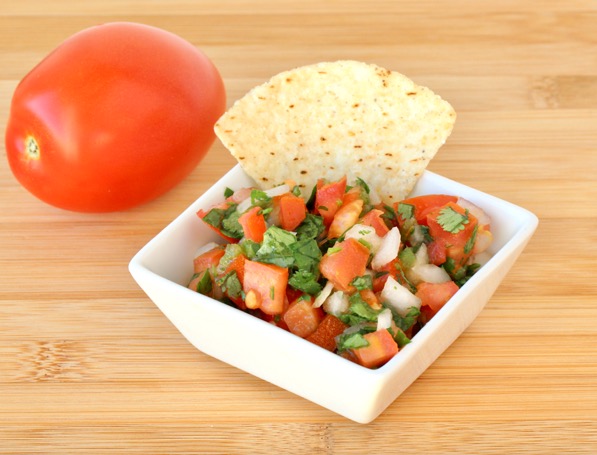 Do you LOVE the Corn Salsa served at Chipotle? Why not make some at home?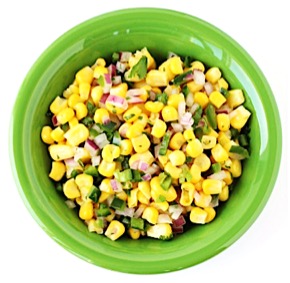 You can never go wrong with chips and salsa at any BBQ or anywhere!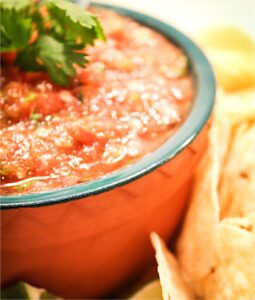 The whole bowl is only 206 calories (and with 42% of your daily FIBER intake?!)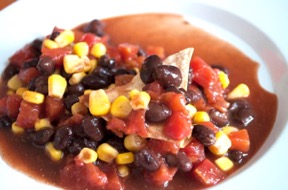 Get the chips and lots of them! This Crockpot Creamy Salsa Dip Recipe is going to be so so so good!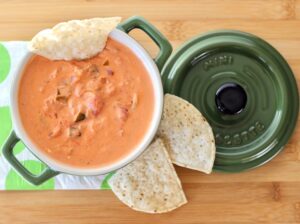 With just 2-Ingredients, this Easy Crock Pot Queso Recipe couldn't be more delicious!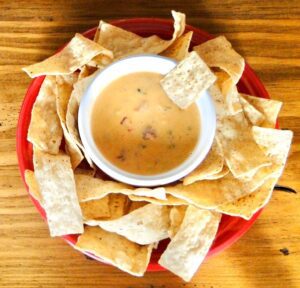 You'll find yourself dunking chip after chip thanks to this amazing Skillet Chili Cheese Dip Recipe!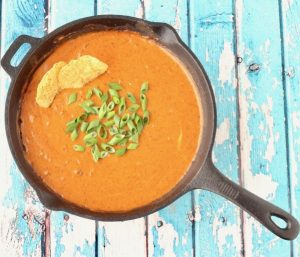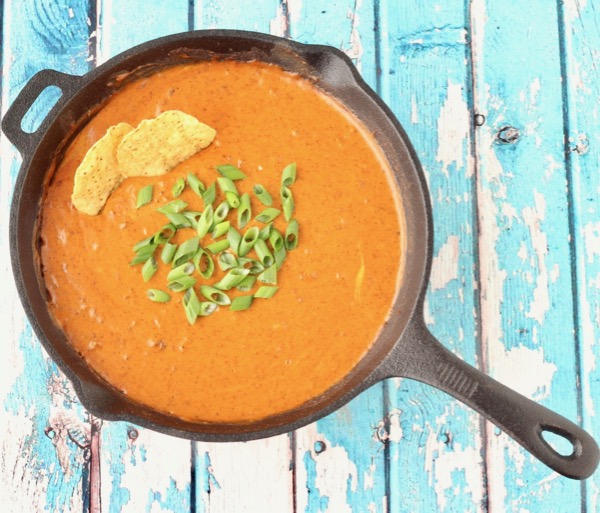 This dip is easy to make, downright divine, and will have your guests crowded around your Crock Pot!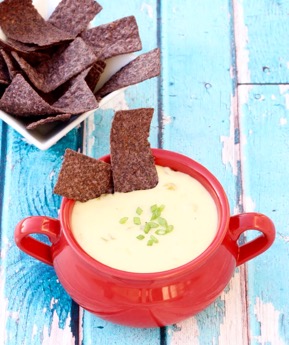 Easy Homemade Mexican Seasoning:
No need to buy expensive store-bought Fajita Seasoning ever again!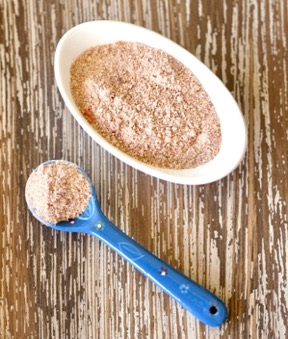 Make your own Easy Taco Seasoning Recipe in a snap with just 6 Ingredients!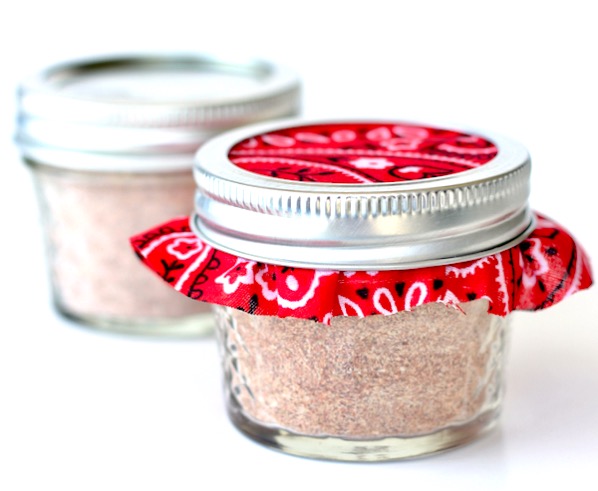 Easy Mexican Desserts:
When it comes to desserts, this is one of those easy things to bake… just 6 ingredients and you're done!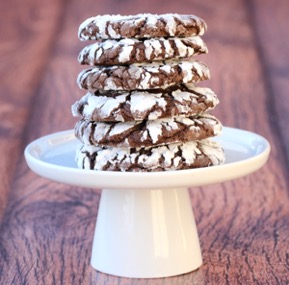 With just 6 easy ingredients, including gooey chocolate chips and just a hint of cinnamon, you've got one easy cookie recipe!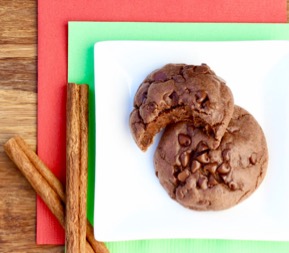 Easy Mexican Drinks:
The rich cocoa and sweet cinnamon make this fun beverage pretty much irresistible.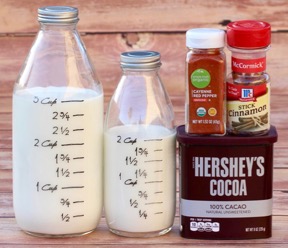 Easy Mexican Breakfast Recipes:
Weekend brunch is about to get really tasty with this Southwest Bacon Breakfast Casserole Recipe!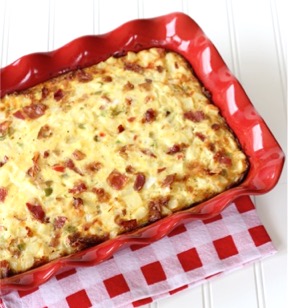 More Easy Mexican Recipes and Tips:
Serve up some chip dipping temptation tonight with one of these Easy Salsa Recipes for Tacos or Chips!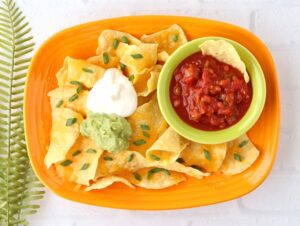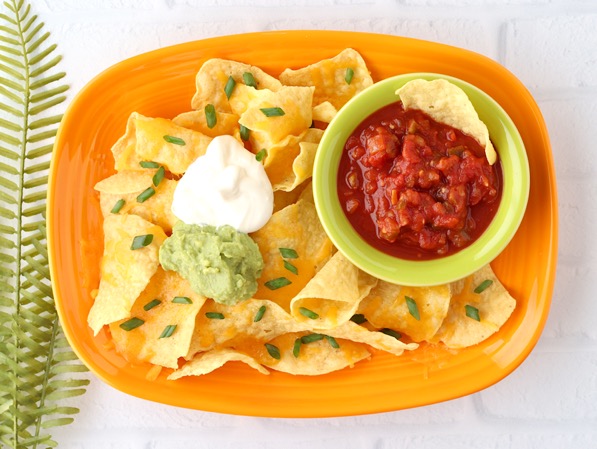 Now you can make your favorite Macayo's entrees right at home!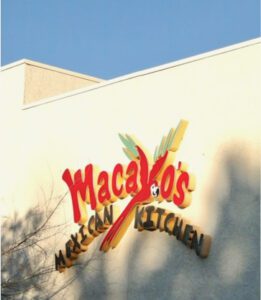 Kitchen and Grocery Tips:
Here's a simple little Kitchen Tip for How to Make Avocados Ripen Faster. It works like a charm!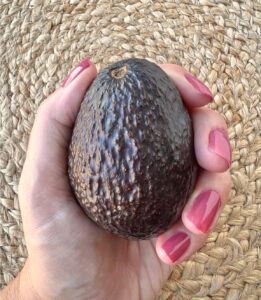 Stock up on loads and loads of helpful ideas for making everything in your kitchen… EASIER!!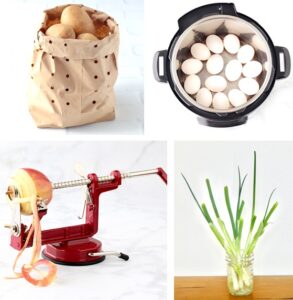 Want to know how to cut your grocery bill in half? Keep more cash in your wallet with these easy money saving tricks!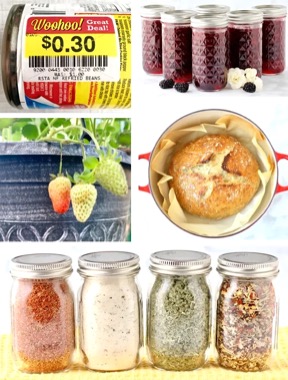 So now that you've scored these Easy Mexican Dinner Recipes, don't miss out! You can find even more Fun Recipe Inspiration with The Frugal Girls right here: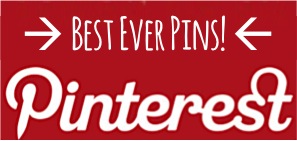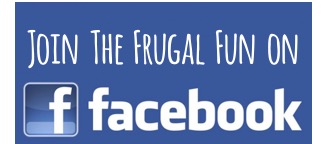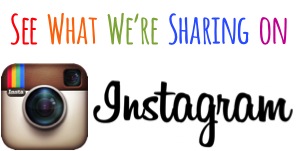 So have you tried any of these easy Mexican Recipes yet?
Leave comment and share…