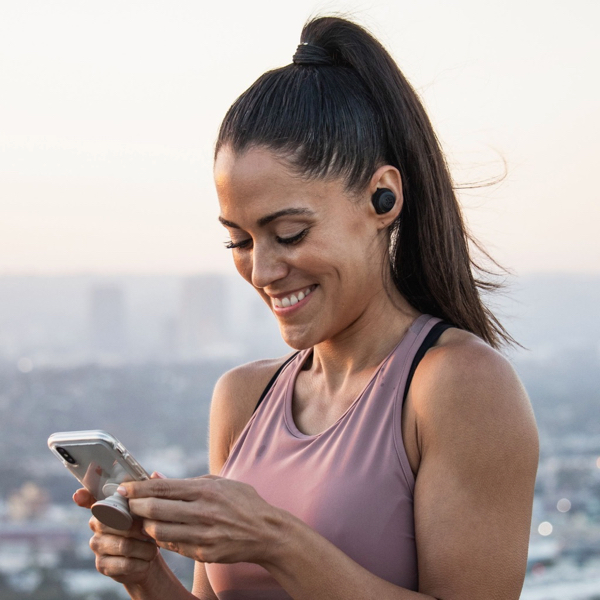 A BIG thank you to Best Buy for sponsoring today's post.
Are you searching for a simple way to listen to all of your favorite tunes on-the-go without getting tangled in the wires?  Have you tried a wireless earbud?  These JLab Headphones are the #1 True Wireless Headphones, and they're available for less than $100 right now at Best Buy!
In addition to delivering high-quality sound, here's what I love most about them…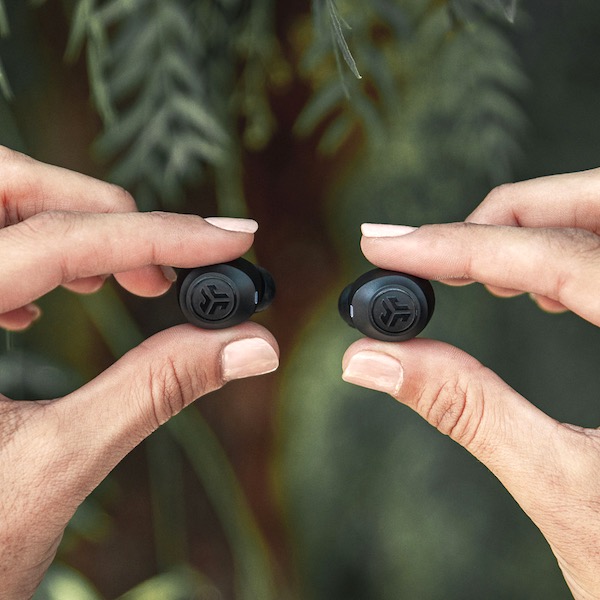 JLab #1 True Wireless Air Family has 3 new models, so there's something for everyone's style, tastes and budget!
They really are the perfect way to enjoy your favorite playlists while you're out and about.  You could even put them to good use while you're commuting on the bus or train back and forth to work!
These truly-wireless earbud headphones are also a great solution for your active lifestyle!  Just think… now you can take them to the gym and easily workout without getting tangled in all of those cords like you used to!  They're even sweat resistant, so you can easily wear them while upping your cardio game!
They come equipped with a rechargeable battery that offers up to 6 hours of use per charge.  So you'll have plenty of time to sit back, relax, and enjoy your favorite podcasts and tunes.
As far as sound goes, they offer crisp stereo quality tones.  The JLab True Wireless Headphones also excel at quality and comfort, fitting securely in your ears.  If you've got bluetooth-enabled devices, you'll be able to connect them as well with simple wireless pairing.
So what are you waiting for?  Don't get held back by wires.
Take a few minutes to go check them out!  You'll be able to choose from the sport-inspired JBuds Air Sport, the business-inspired JBuds Air Executive, and the JBuds Air Icon, an upgraded everyday option.  Seriously, there's something for everyone!