Feed yourself some amazing comfort food with this tempting Mushroom Pork Chops Slow Cooker Recipe!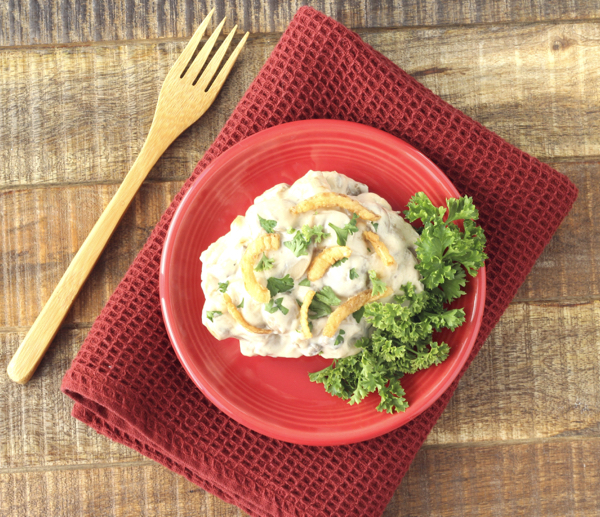 It's time to indulge your cravings with a truly decadent pork chop dinner!
This Crockpot Mushroom Pork Chops Recipe is 5 ingredients easy!  All you need to do is throw some tasty chops in your Crock Pot and walk away.  Dinner just got easy!!
Here's what you need to get started…