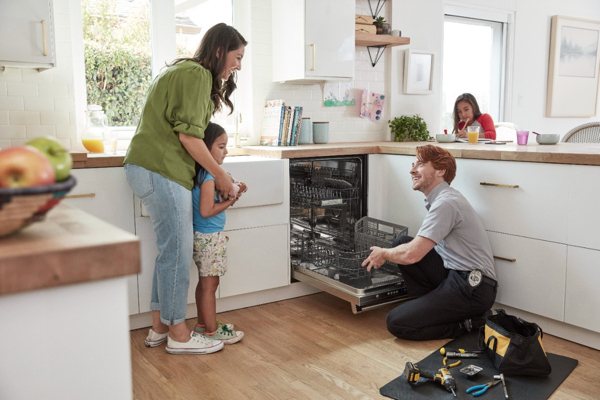 The reviewer has been compensated in the form of a Best Buy Gift Card and/or received the product/service at a reduced price or for free.
Nothing beats having the 24/7 Geek Squad tech support available when something breaks unexpectedly!  I work full-time on my blog and that means I need my laptop, smartphone and internet connection to work every single day.
When something breaks, all I have to do it pick up the phone, use the handy online chat feature, or simply take my broken device into the store to have it fixed!  Talk about easy to use!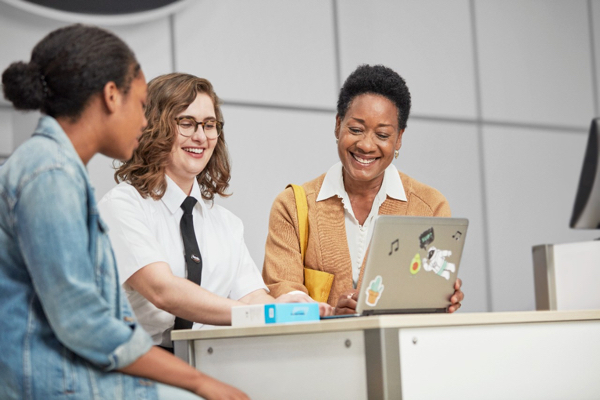 Plus… if you don't want to take the time to go to the store, Best Buy will actually come to your home for as low as $49.99 when you sign up for their Total Tech Support membership!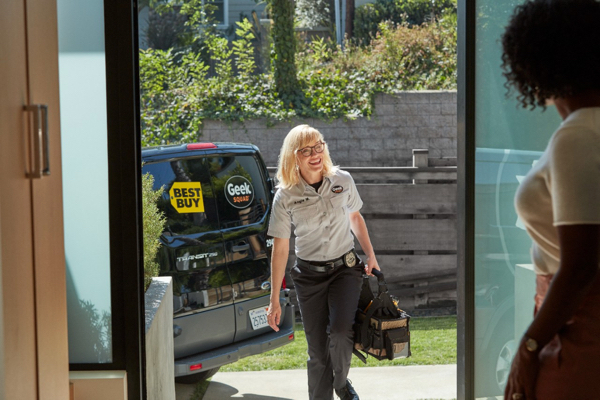 The Best Buy Total Tech Support is a convenient solution for all of the tech in your home.  I love that they provide support no matter where or when you bought your product!
Once you join, many standard in-home services only cost $49.99.  Some examples include mounting that TV to your wall, setting up your home Wi-Fi, installing your smart doorbell, or installing a smart thermostat.  I don't know about you, but many smart home features seem daunting to install by myself.  Getting some expert help for just $49.99 seems like a great way to save your Saturday free time!  Now that's a good value!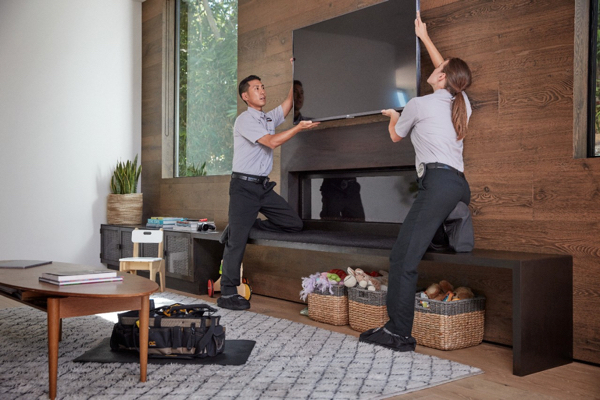 I've personally had really good experiences using Best Buy to install car stereos and backup cameras in my vehicles.  I love how the Best Buy Total Tech Support even includes free labor for installing a car stereo and car GPS!  They've got you covered when it comes to having a connected car!
The Best Buy Total Tech Support also includes support for appliances installations.  Don't want to install that new dishwasher? Neither do I!!  We can skip the appliance install and get help for $49.99 with the Best Buy Total Tech Support plan.  They'll even help you instal over the range microwaves, gas appliances, and garbage disposals!  Yet another way to save more time for fun with the family!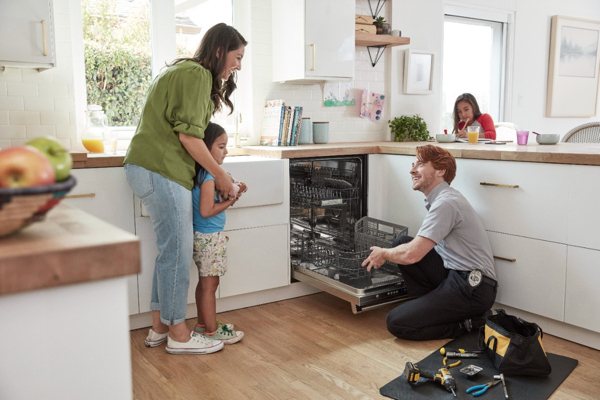 I'm a big fan of the Geek Squad and I've personally used them for years.  The Best Buy Total Tech Support is a convenient way to take advantage of the Geek Squad by getting unlimited tech support, and discounted rates on in-home services and other repairs.
Learn more about the Best Buy Total Tech Support here.