I've got an easy Marinated Pork Tenderloin Recipe to share with you today!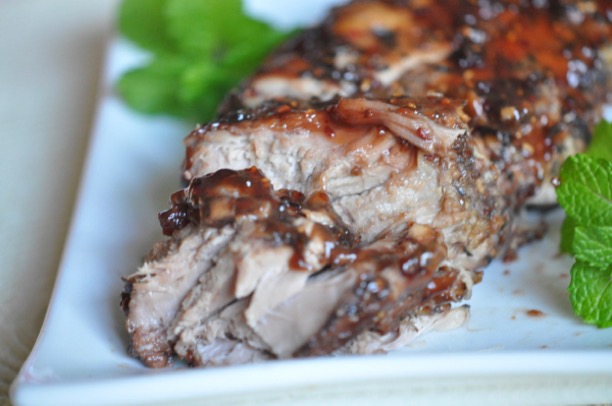 This Glazed Pork Tenderloin Recipe is perfect for your next holiday dinner or for any day of the week!  I love easy recipes, but this tasty pork tenderloin has an added bonus… it's healthy!
Whether you make pork tenderloin all the time or have never even made it before, this easy recipe is going to make you look good in the kitchen!!