Score your baby some college football gear with this deal for Free NCAA Blankie Bears and Binkies!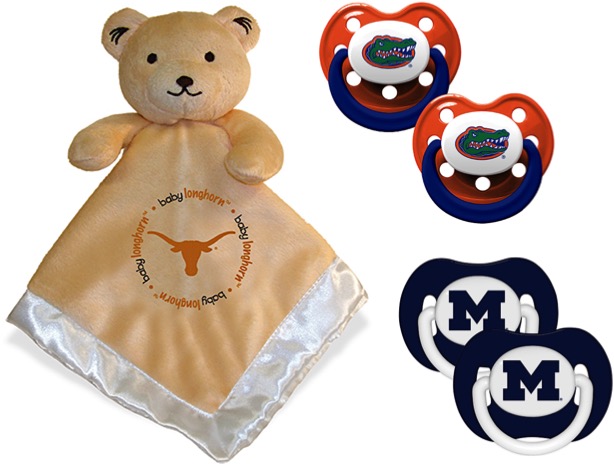 Start them young, and make rooting for your favorite team extra fun, with some 
Free NCAA Blankie Bears
and Binkies!
Score both an NCAA blankie bear and binkie 2 pk. for Free when you use promo code 1FRUGALBABY at checkout!  Just add one NCAA Security Bear and one NCAA Pacifier 2 pk. to your Shopping Bag from your favorite college.
We all love freebies, but when you can score a baby freebie for your favorite school, that makes scoring a freebie extra sweet!

NCAA Blankie Bears
Here's how to score your Free NCAA Blankie Bears + Pacifier 2 pk.:
Go to Little Fans
If a pop up box appears, enter promo code: 1FRUGALBABY
Click on 'NCAA' then 'Security Blankets' and 'Pacifiers'
Add 1 Security Blanket "Bear" and 1 Pacifier 2 pk. to your Shopping Bag.
If the Security Blanket or Pacifiers you want are not available, simply mix and match what is available to get as close to $35 without going over!
At checkout, if you haven't already, enter promo code: 1FRUGALBABY (promo code valid up to $35 off any purchase)
Select 'Economy' for the least expensive shipping.
Need more than one?  Use the code as many times as you like when you check out in separate transactions!  Now that's a sweet deal!
Once you've scored your Free NCAA gear for your baby, be sure to score even more amazing Free Baby Gear…
Do you have an adorable Baby… or do you know someone that does? Happy babies are the most adorable!  Keep baby very cozy and happy with this deal!  You can also get $50 off a Carseat Canopy from your favorite NFL Team!

Grab the camera, bath time just got crazy adorable and fun!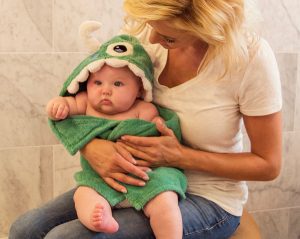 Right now you can score an NFL or NCAA FREE Baby Football Bibs Gift Set!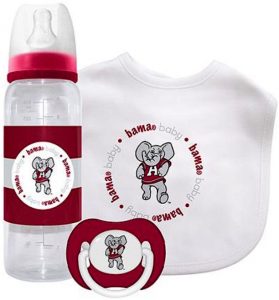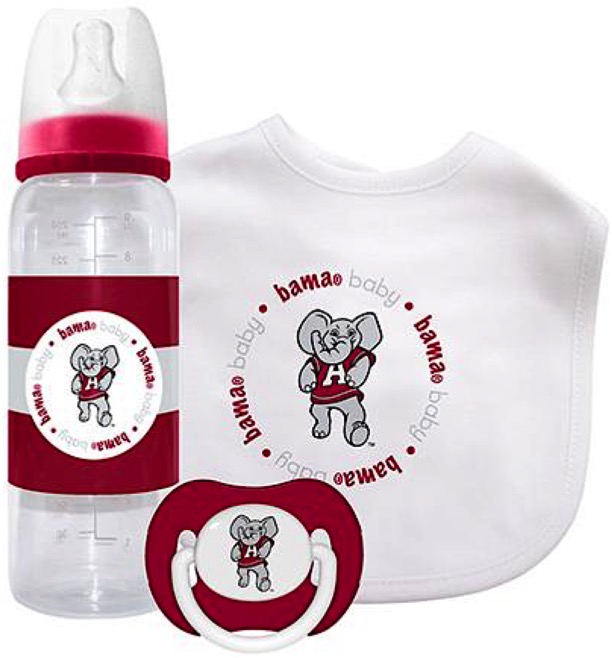 You can customize the name, colors and design of each pacifier at no additional charge!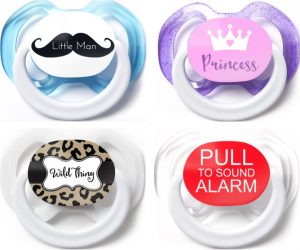 These come in all sizes and are great for the entire family!  Talk about a fun and frugal gift to stash away!!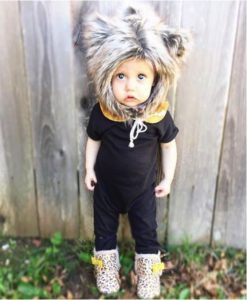 Know a little baseball fan?  Rooting for your favorite team is always fun.  Scoring free baby gear for your team also happens to be really fun!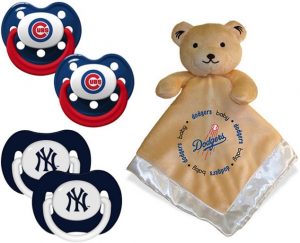 Got a ridiculously adorable baby?  Or maybe you want to give a special mom an adorable baby shower gift!