I may get
paid
for ads or purchases made through links in this post.
Get ready for some sun kissed strawberry drinks with these ridiculously delicious Strawberry Drink Recipes!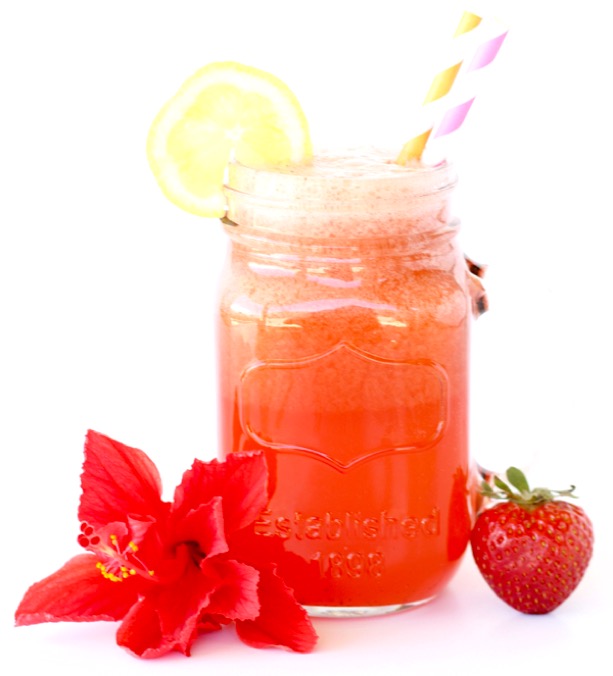 Strawberries just happen to be my favorite food group, and my desire for this amazing sun kissed berry just never ends!  From frozen strawberry infused beverages to fresh strawberry drinks, these sweet sips are the ultimate treat!
Berries are the perfect addition to your old fashioned lemonade and power-up smoothie, but they're also the perfect star of any punch or slush!
Seriously… I can't think of a better way to enjoy strawberries than by adding this sweet berry into some clever and delicious Strawberry Drink Recipes!
Today I want to share with you my favorite Strawberry Drink Recipes…
Strawberry Drink Recipes ::
This Strawberry Lemonade Punch is proof that strawberry dreams to come true.  It's ALWAYS the hit of the party!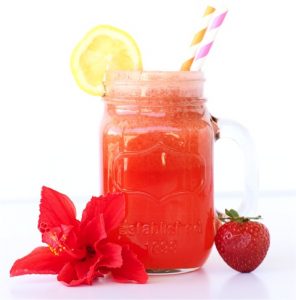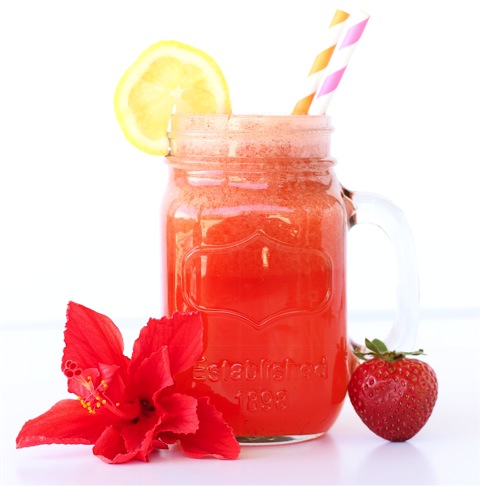 Strawberries just happen to be amazing with Lemons!  And this easy Frozen Strawberry Lemonade Recipe is a perfect way to enjoy them both together!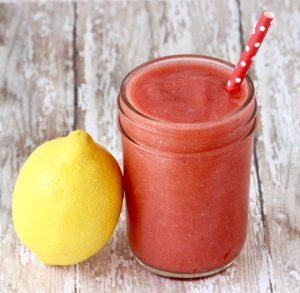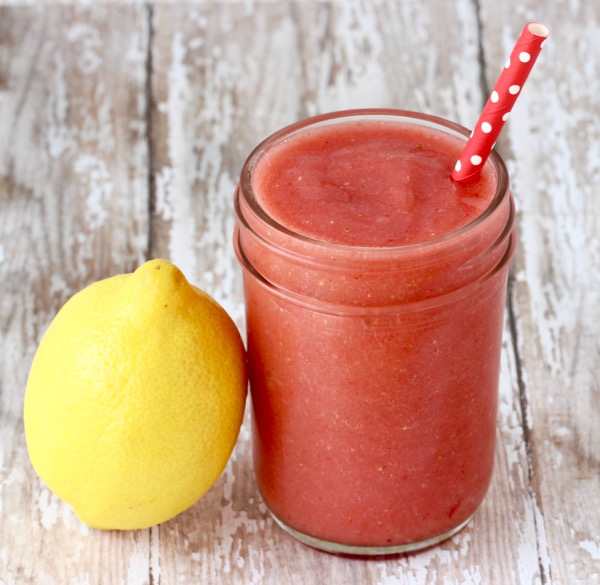 Skip the trip to Sonic and beat the heat at home with this thirst-quenching Strawberry Slushie Recipe!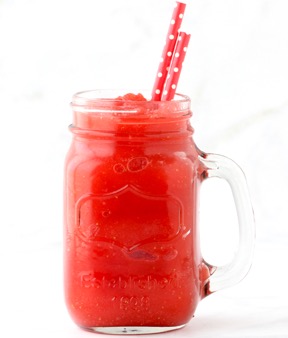 Here in Phoenix, I find the best way to enjoy year round sunshine is with sunglasses, suntan lotion, and of course… delicious things to drink.  This slush is going to fit in nicely!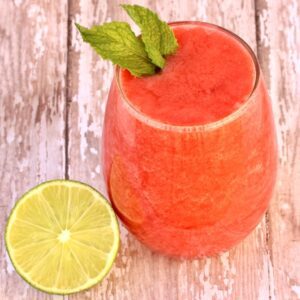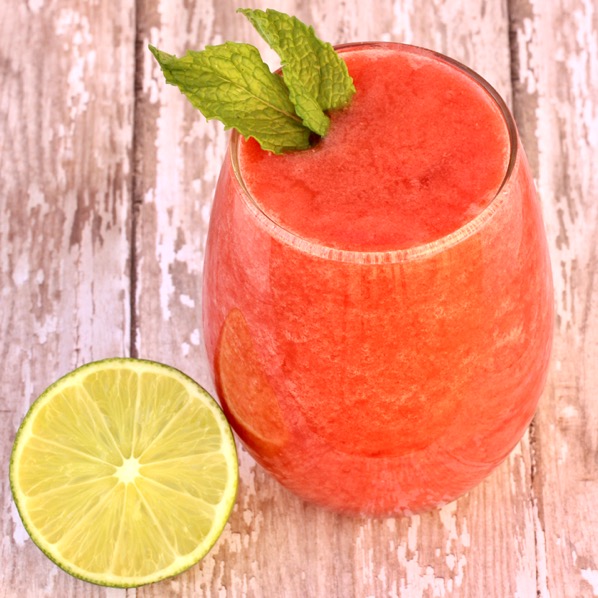 This delicious Strawberry Punch Recipe is so easy to make!  It will be the hit of your next party!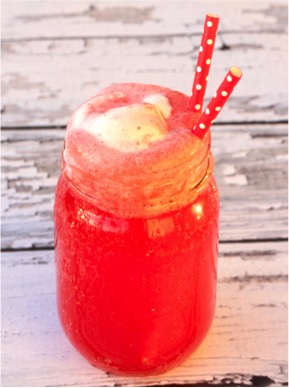 Want to enjoy a Strawberry Julius at home??  This easy copycat recipe is both an easy and delicious homemade version!  YUM!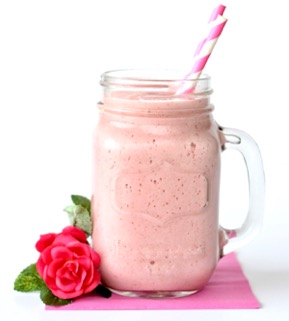 You're about to fall in love with your blender and I blame this amazing Frosted Strawberry Lemonade recipe!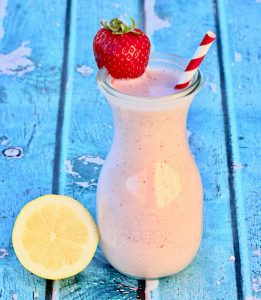 Get ready to a tasty adventure with this simple fruity and delicious Easy Italian Soda Recipe! Oh… and it's just 4 ingredients!!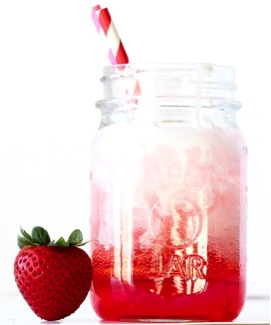 Homemade just tastes better and that couldn't be more true than with this Strawberry Milkshake Recipe!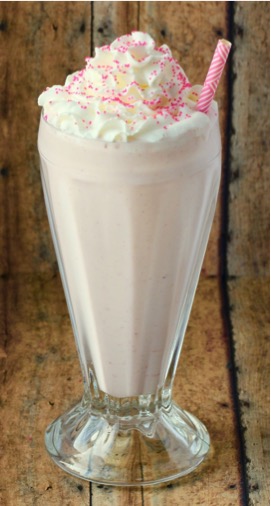 Power up on protein with this easy Strawberry Banana Protein Smoothie!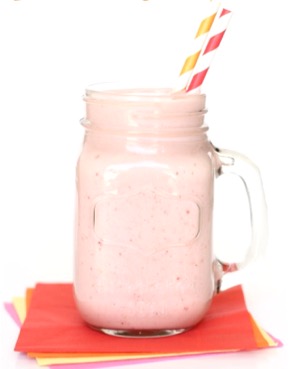 Add some instant fun to your party when you make this simply delicious Strawberry Limeade Recipe!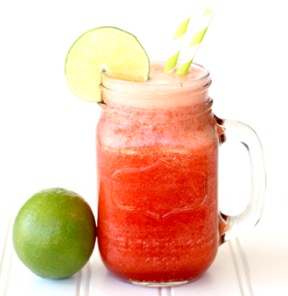 Strawberry happiness is easier to achieve than previously thought.  Introducing this Easy Homemade Strawberry Lemonade Recipe!

A frozen lemonade that also happen to include an amazing ingredient… strawberries!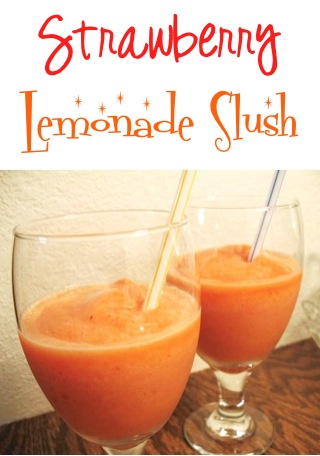 Finally, a Frozen Sangria that also happens to be kid friendly!!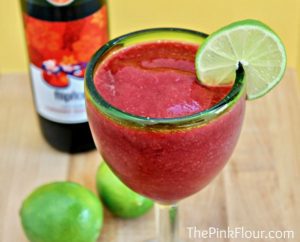 You can never enjoy your strawberries too many ways, so load on inspiration with these fun ideas!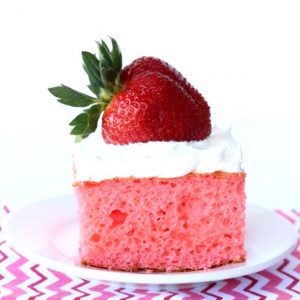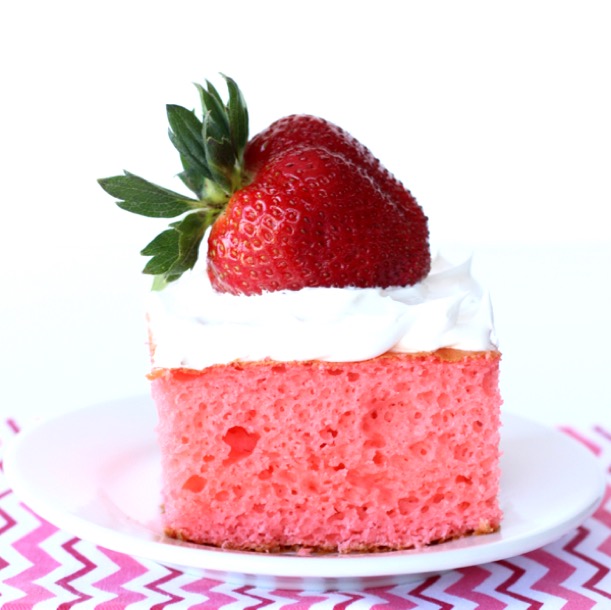 Easy Strawberry Tips and Tricks ::
Wondering How to Keep Strawberries Fresh at your home?  Simply try this one simple trick…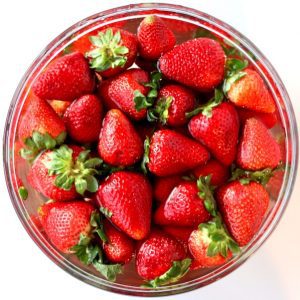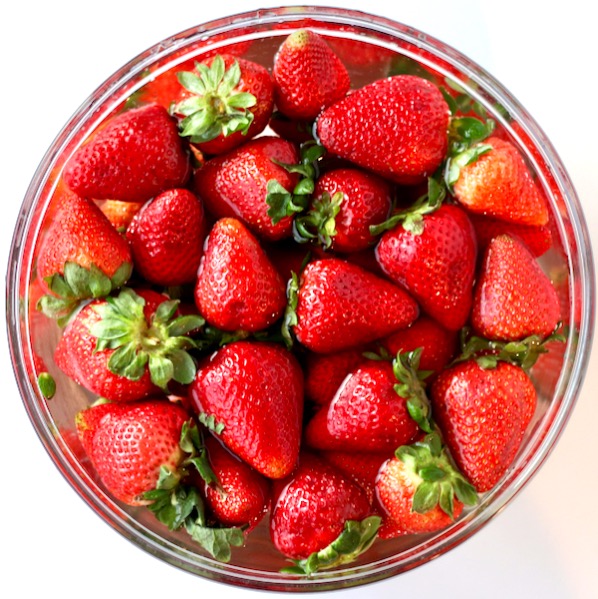 If you want to grow amazing strawberries, be sure to check out these best easy Strawberry Growing Tips!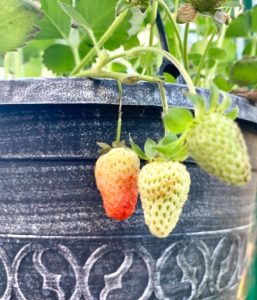 More Recipes To Try this Year ::
Add a fresh and fruity twist to your desserts with these yummy No Bake Fruit Desserts!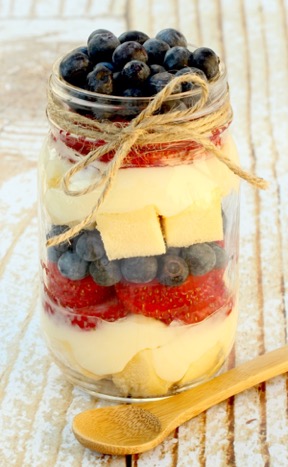 Load up on delicious pie inspiration with these Easy Fruit Pie Recipes!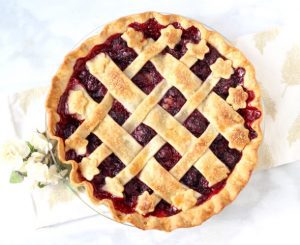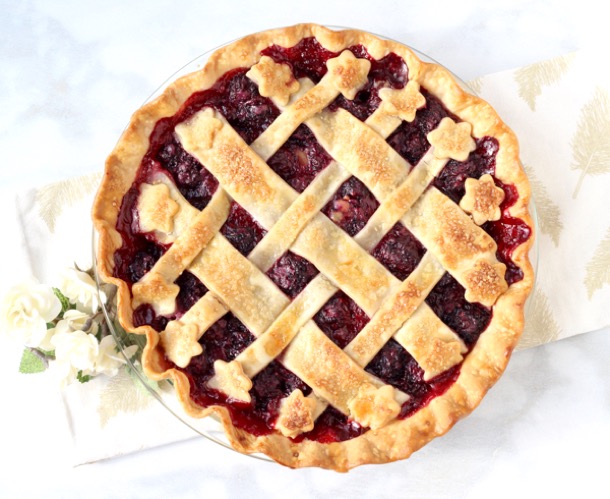 It's time to pucker-up and give those tastebuds an explosion of flavor.  You really need to try some of these fun ideas!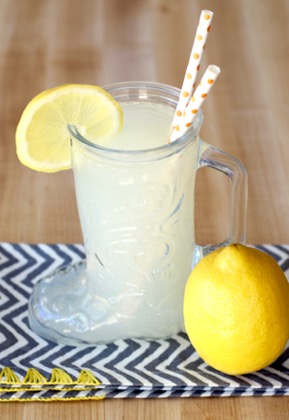 Stock up on fun beverage inspiration with these best frozen drink recipes!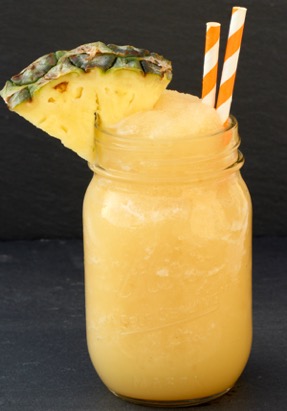 Make your summer even more amazing with one of these Best Slushie Recipes!  Yum Yum Yummy!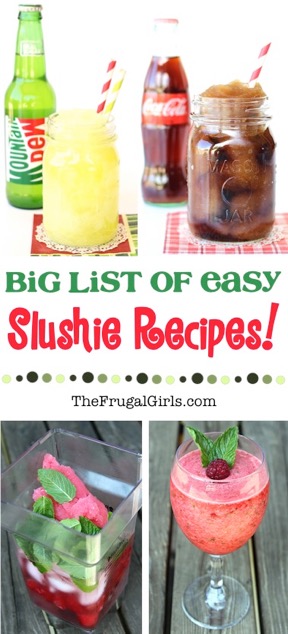 Treat your family to a delicious homemade milkshake when you make one of these Quick and Easy Milkshake Recipes!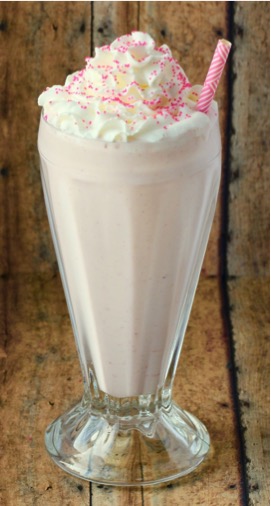 Enjoy these Easy Coffee Recipes at Home, and enjoy a day filled with a little extra energy!!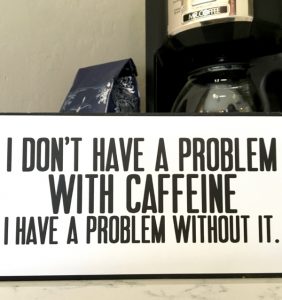 No need to heat up the kitchen! Check out this HUGE List of Summer Crockpot Recipes!  You'll be so glad you did!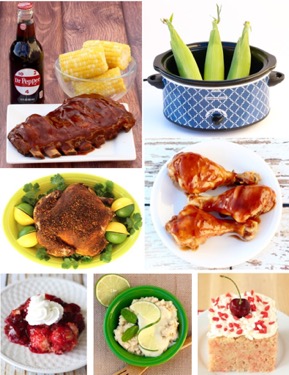 So don't miss out on anything!  Come follow along for more fun Recipes and Frugal Tips with The Frugal Girls right here…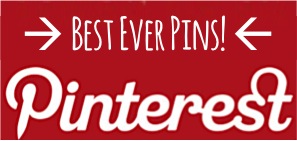 So have you tried any of these Strawberry Drink Recipes yet?
Or what are YOUR favorite Strawberry Drinks?
Leave a comment & share!