I may get
paid
for ads or purchases made through links in this post.
Make this Fall the coziest ever with these Easy Fall Dessert Recipes and cozy Autumn treats!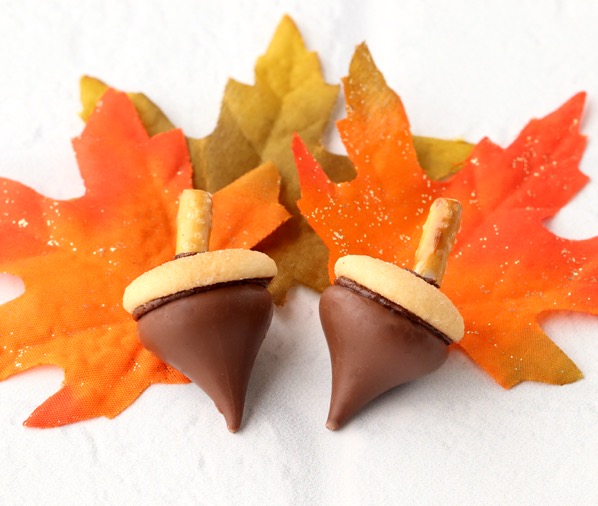 When it comes to Fall, the cozy treats are always something fun to look forward to!  That's why I know you'll love this BIG list of Easy Fall Dessert Recipes!
From easy Fall desserts with few ingredients to new Autumn baking recipes, there's something fun for everyone!  These warm Fall desserts are so yummy and so tempting, I honestly wish Fall actually came twice a year!
So are you ready to meet your new favorite delicious Autumn treats?  Here you go…

Easy Fall Dessert Recipes
Best Fall Cookie Recipes ::
These Acorn Candy Cookies are so irresistibly delicious, it's almost impossible to have just one!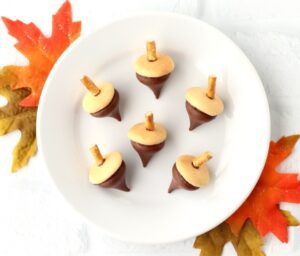 This easy Chocolate Salted Caramel Cookies Recipe delivers soft, chewy cookies loaded with sweet chocolate and gooey caramel in every bite!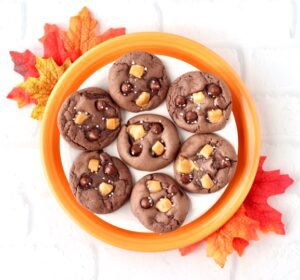 Grandma's make the best cookies and my husband's sweet Grandma shared this delicious recipe!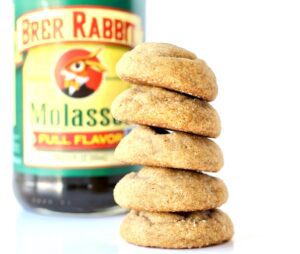 A Snickerdoodle Cookie made from Cake Mix is almost cheating, but this kind of cheating tastes really really good!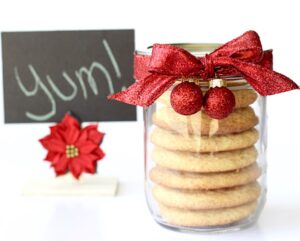 Enjoy some pumpkin and spice and everything so nice right in one delicious cookie!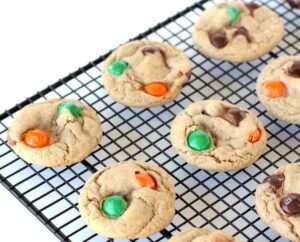 If you happen to need another excuse to enjoy the flavors of your favorite drink, I've got just the thing: a Pumpkin Spice Latte Cookies Recipe!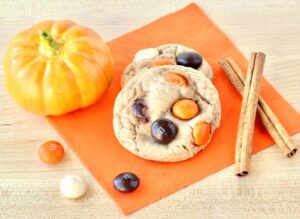 These treats are rich, creamy, and moist, but are surprisingly low calorie (YES, can we get a round of applause for the low-cal element?!)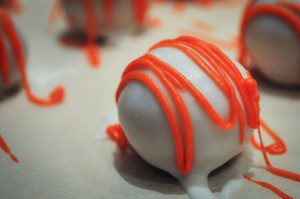 Introducing the perfect fall dessert to satisfy those cookie cravings!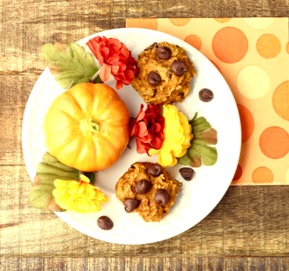 If you love cinnamon, then you'll really love this Cinnamon Spice Cake Mix Cookies Recipe!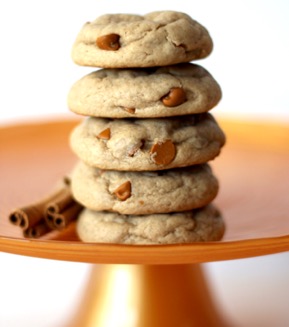 Bake yourself some cinnamon sugar delicious goodness with this crazy-easy Cinnamon Crinkle Cookies Recipe!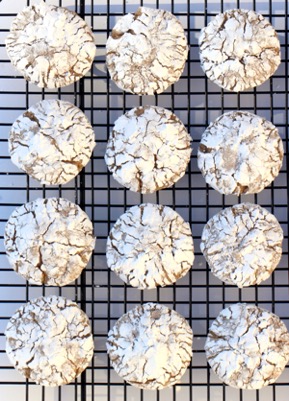 This amazing cookie infused with spiced apple cider, sweet cinnamon, and gooey caramel pieces is too good to resist!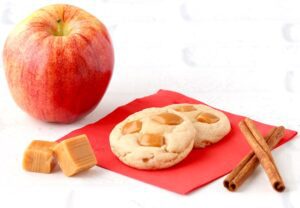 Feed your candy corn addiction in style with this insanely yummy Candy Corn Cookies Recipe!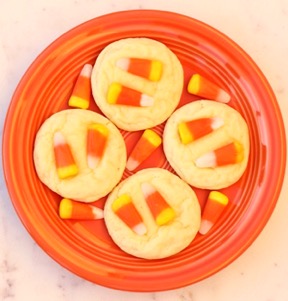 Fall Cupcake Recipes:
Wondering How to Make Spider Web Cupcakes? They're easier than you think, and always the hit of the party!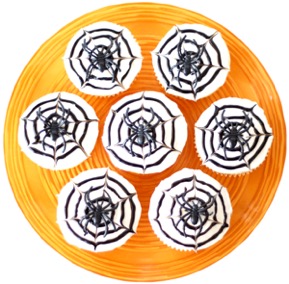 Don't let Fall pass by without enjoying this incredible Caramel Apple Cupcakes Recipe!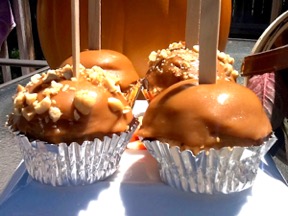 Add a fun and festive touch to your parties with this easy Red Velvet Apple Frosted Cupcakes Recipe!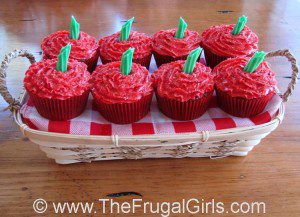 Use this rich and decadent Pumpkin Cream Cheese Cupcake Recipe to transform your unused Pumpkin Puree into an amazing Fall temptation!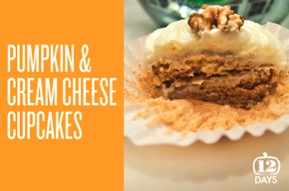 Fall Muffin Recipes:
Get ready to enjoy some warm 2 ingredient easy Pumpkin Spice Muffins on a chilly Fall day!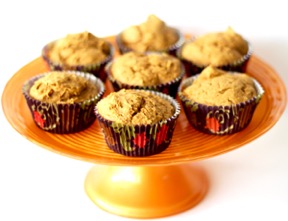 This easy Pumpkin Spice Chocolate Chip Muffins Recipe is sure to satisfy every craving, and they're super simple to make!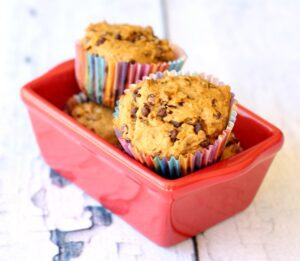 Craving a delicious breakfast muffin?  This Pumpkin Cake Mix Muffins Recipe is so simple and SO delicious!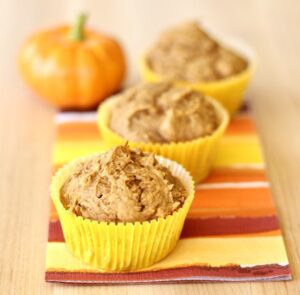 Easy Fall Dessert Recipes – Easy Fall Bread Recipes ::
Get ready for a little Pumpkin bliss with this World's Best Pumpkin Bread Recipe!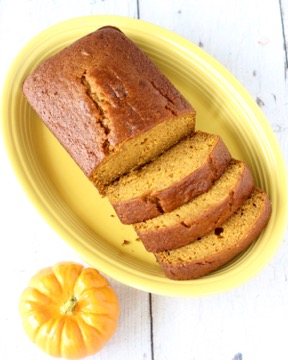 Serve this Monkey Bread for Brunch or Dessert, and watch your family and friends go crazy over it!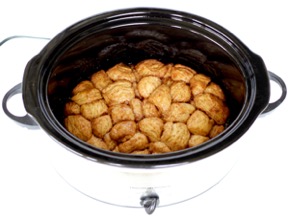 Things get a little crazy fun when you take your fresh zucchini, add some chocolate, and bake this easy and delicious Breakfast Bread for the family!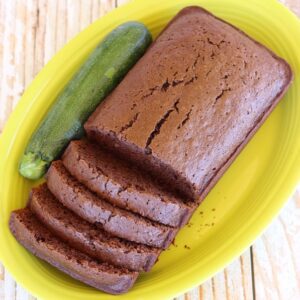 This Easy Banana Bread Recipe is the Best… and your family will go Bananas for this delicious treat!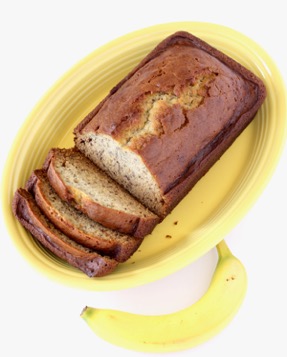 This apple bread certainly doesn't disappoint. It's moist with great flavors and a crunchy, delicious topping.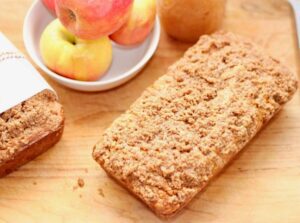 Fall Dump Cake Recipes ::
This Apple Spice Crock Pot Dump Cake is sure to get you in the mood for Fall!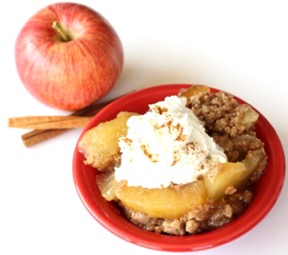 Get ready for an outrageously scrumptious dessert when you make this easy Apple Caramel Dump Cake with 4 Ingredients!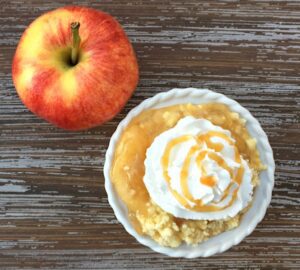 It doesn't get much easier than a dump cake, and this Apple Pecan Dump Cake Recipe is perfect for Fall!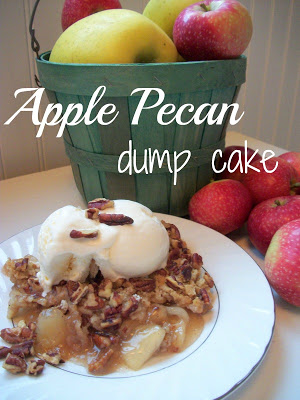 This Crockpot Cranberry Apple Dump Cake will have you dreaming of all your favorite Fall and Holiday memories!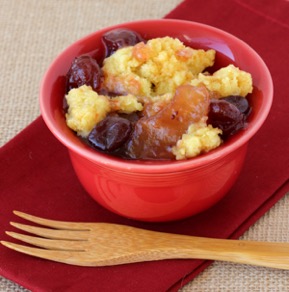 Satisfy those long repressed cravings for pumpkin with this delicious Pumpkin Spice Dump Cake!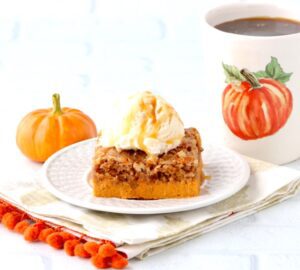 Fall Cake Recipes ::
No Fall dinner is complete without a delicious Fall Dessert… and this easy Pumpkin Spice Cake will satisfy all of your cravings!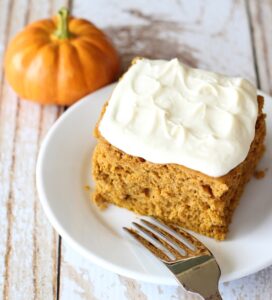 Crockpot Desserts are so easy, moist and delicious… and you're going to LOVE this simple Crockpot Carrot Cake Recipe!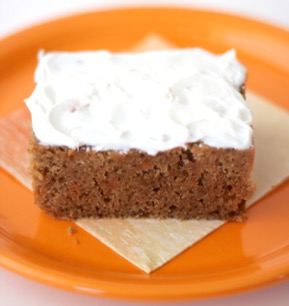 It's that time again ~ the craze of Pumpkin everything has officially hit, and I couldn't be happier!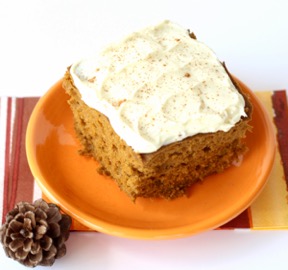 Cake in the Crockpot?  Why not?!? 😉  This delicious Crockpot Dessert is the perfect treat!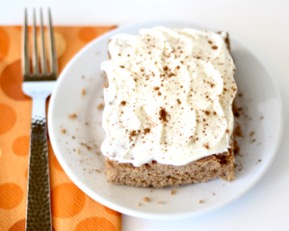 Fall Dessert Dips:
If you could capture the tastes of Fall in a fluff dip… this heavenly Pumpkin Spice Whip Dip is it!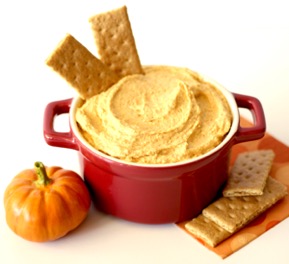 Grab your slow cooker, it's time to create some magic in the kitchen with this Crockpot Caramel Sauce Recipe!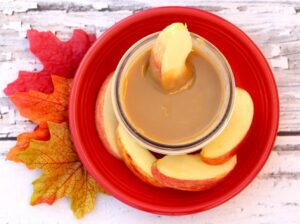 Now… load up on even more fun and tempting recipes…
Expect lots of smiles… and a very, very, very empty cookie jar!  Check out some of my all time favorite 5 ingredient cookie recipes.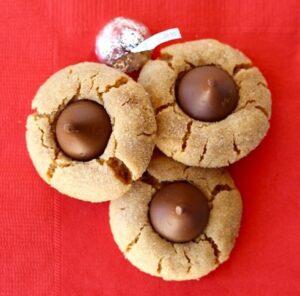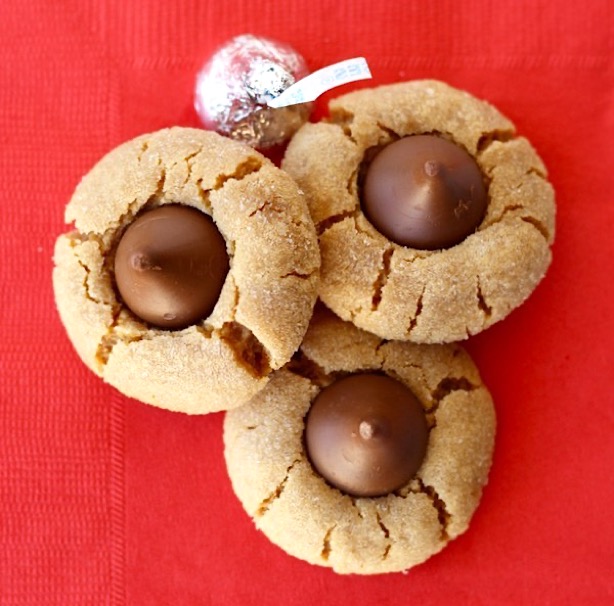 Enjoying one of these Easy Pumpkin Recipes is the perfect way to say "Hello" to Fall!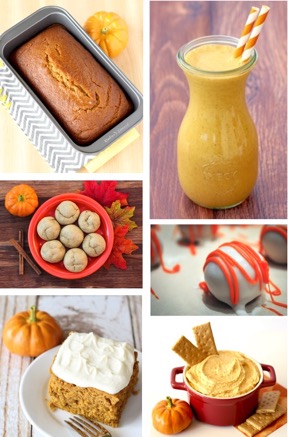 Grab a mug and get ready for some cold weather deliciousness when you make one of these epic Slow Cooker Drinks!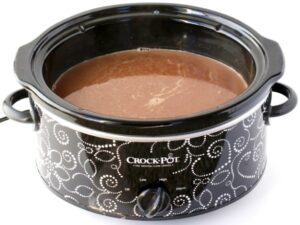 Every family gathering, fall party and holiday celebration is about to get a tasty makeover with these fun Fall Drinks.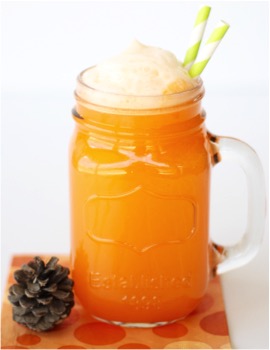 These simple appetizer dishes are easy to make, packed with flavor, and will vanish before your eyes!  They're guaranteed to be the hit of any party!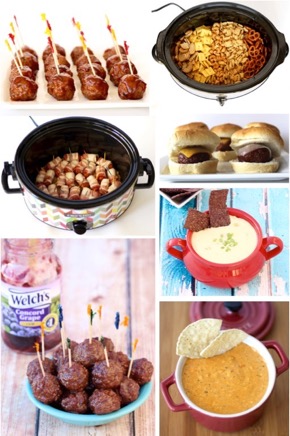 Whatever your pre-game food needs, these tailgate food recipes are the tasty fun ideas that will leave everyone smiling.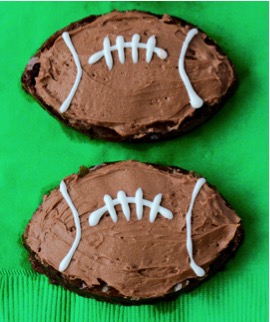 Whether you're just in need of some easy recipes for the big party, or cheap family meals for those out of town guests, these easy recipes will help save the day!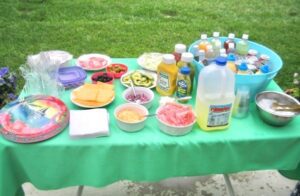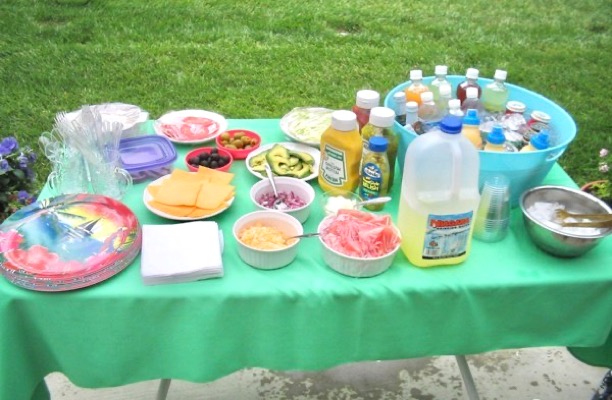 So don't miss out on anything!  Get all the latest fun new Frugal Girls Recipes, Tips, + more right here…

So have you tried making any of these easy Fall Dessert Recipes yet?
Leave a comment and share…