Get ready to indulge in these irresistible No Bake Cream Cheese Pie Recipes!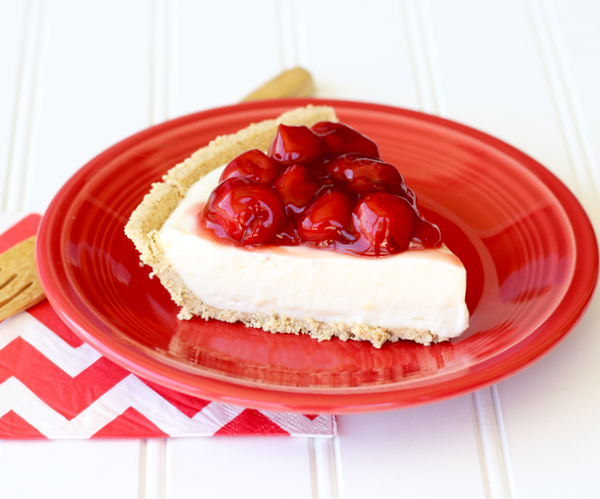 Whether you call it Cheesecake or Cream Cheese Pie, these yummy No Bake Cream Cheese Pie Recipes will leave you satisfied with rich delicious decadence!
These No-Bake recipes are both easy and oh-so-yummy.  They're the perfect addition to your weeknight dinner or holiday dessert table!  Are you ready for the recipes?
It's time to make some pies, No-Bake style!
No Bake Cream Cheese Pie Recipes ::
Get ready to fall in love with this easy No-Bake Strawberry Cream Cheese Pie Recipe!  Strawberry goodness is on the menu today!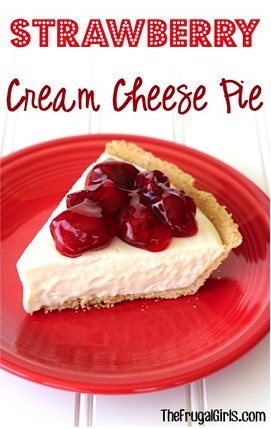 Want an easy No-Bake Blueberry Cream Cheese Pie Recipe that will satisfy those blueberry cravings?  This pie delivers some serious blueberry goodness!

Get ready to enjoy a yummy Cream Cheese Pie with a whole pile of cherries on top!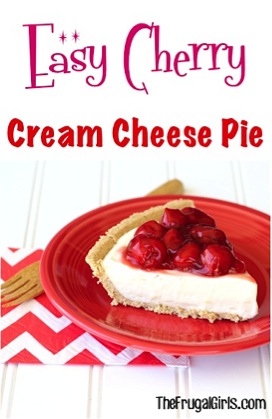 Get a little wild with your blackberries when you make this Easy No-Bake Blackberry Cream Cheese Pie Recipe!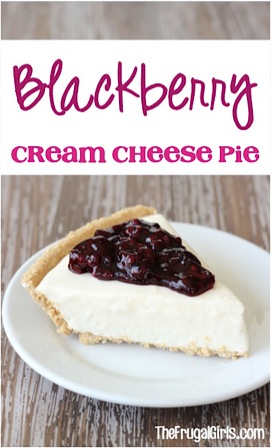 Some things are simply too good to be kept a secret.  This Hershey Chocolate Pie recipe needs to be shared!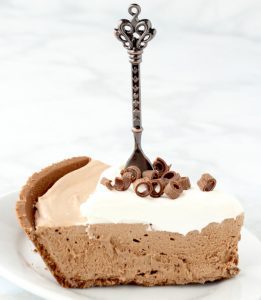 Get ready to make a few holiday creams come true with this decadent Chocolate Peanut Butter Pie Recipe!  YUM!!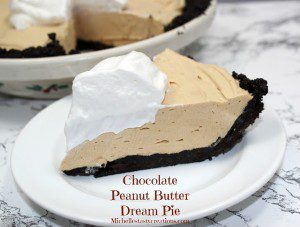 Don't miss out on even more amazing No-Bake Dessert Recipes!  Take the heat right out of the oven with these delicious No Bake Dessert Recipes!  Doesn't it feel a bit scandalous to skip the oven?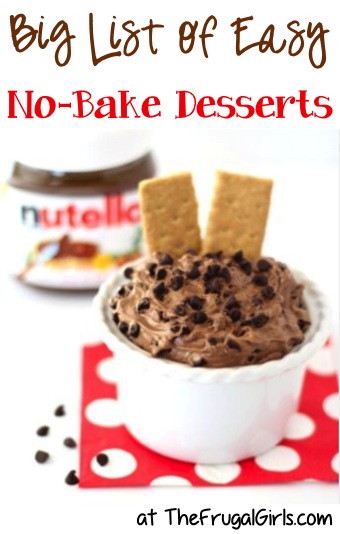 You can also try skipping the oven with these 24 Crockpot Dessert Recipes! (5 Ingredients or Less)  o grab the Crockpot, and get inspired with some ridiculously delicious and super easy Crockpot Desserts!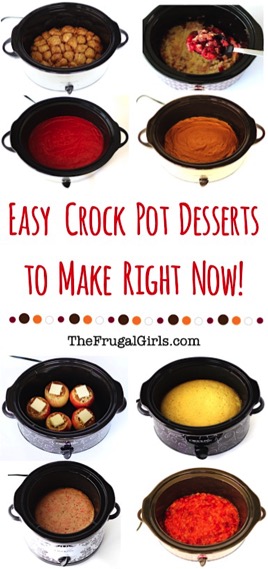 Find yourself some Easy Recipe Access in your kitchen with these Fun iPad Kitchen Stand Tablet Holder Ideas!

Don't miss out on anything!  Get all the latest fun new Frugal Girls Recipes, Frugal Tips, Crafts + more right here…