I may get
paid
for ads or purchases made through links in this post.
Are you ready to take a peek Inside Medieval Times?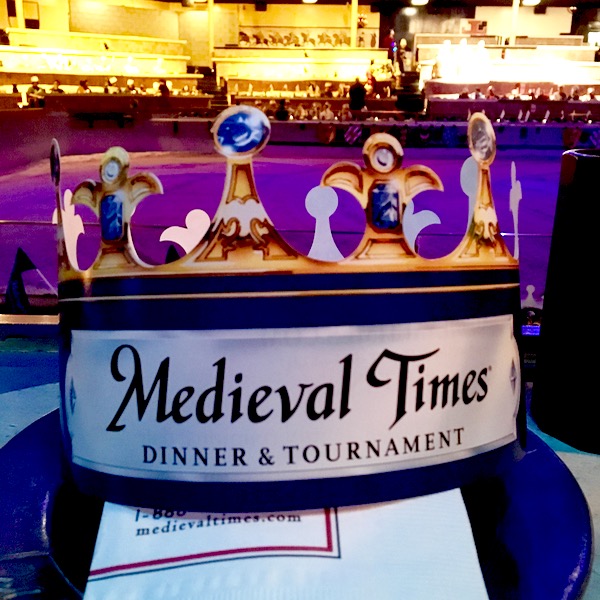 A BIG thanks to Medieval Times for sponsoring today's post so I could give you a peak Inside Medieval Times!
Take a break from the ordinary and head Inside Medieval Times! (tips and tricks)
Sometimes it's really good to take a step back… like waaaay back in time!  Trade the car for a horse, the fork and spoon for your fingers, you get the idea, right?
No, this isn't camping… it's far more medieval than that, I'm talking about heading Inside Medieval Times for an evening!
I love taking a break from the ordinary, and with teenage boys, some good old fashioned jousting and chivalry is the perfect way to mix it up!
Inside Medieval Times
What better way to spend an evening than inside Medieval Castle?  Are you ready to head on inside?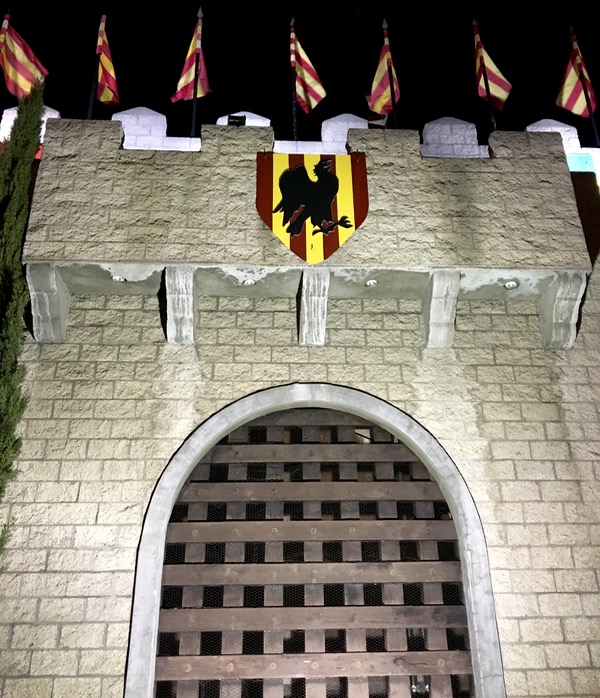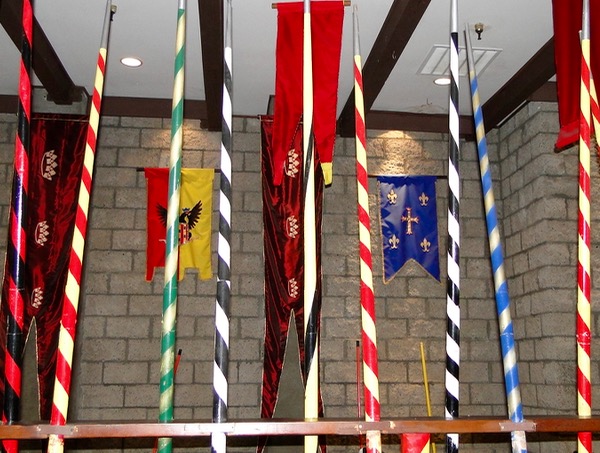 Medieval Times What to Wear?  Well… you'll be eating with your fingers, so get comfortable!  It's possible a dibble or dabble might happen.  Wear something you can yell and holler a bit in.  You need to be able to cheer your team on during the tournament!  What fun is a jousting tournament without some whooping and hollering??  Leave the hats at home, too… you'll be sporting a crown upon arrival!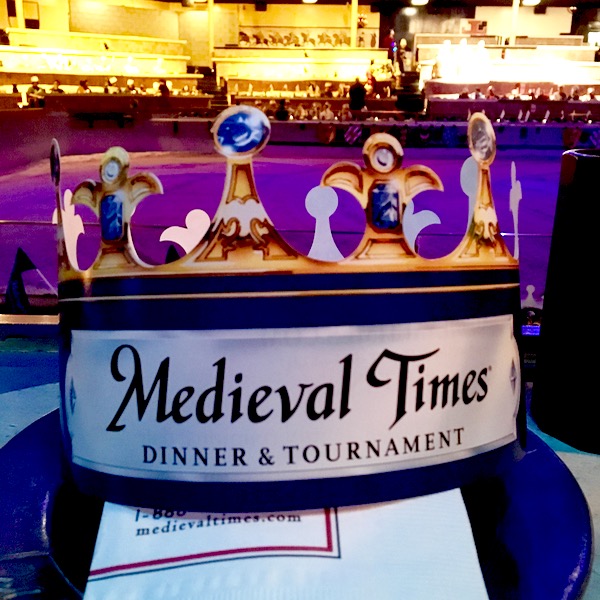 What about Medieval Times Food? The food at Medieval Times is delicious, but you'll need to pass on the utensils.  We're all Medieval now, so dig in with your hands and have a blast!  You'll enjoy a 4-course meal + beverages.  I didn't miss my fork too much, and my boys really got into it! 😉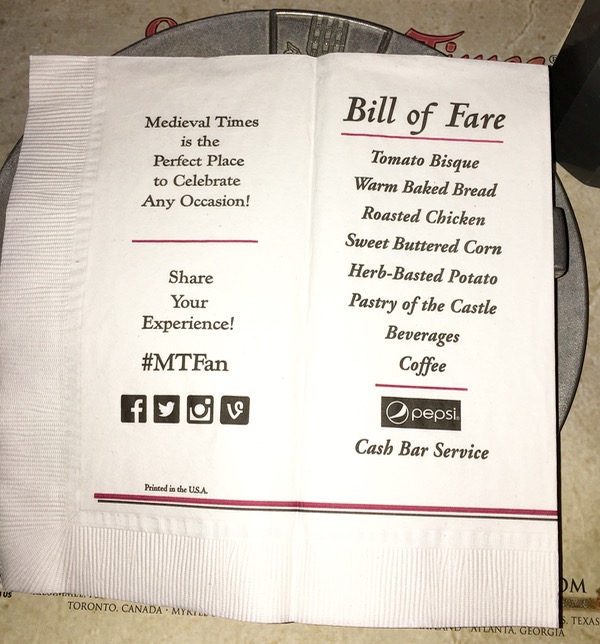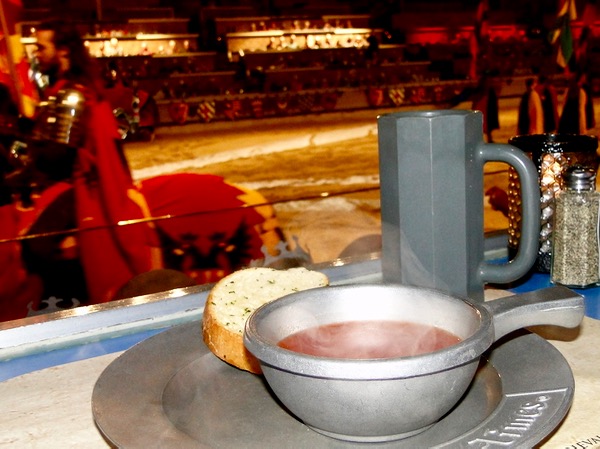 Medieval Times What To Expect?  So just what is an evening at Medieval Times like?  Well… you'll enjoy a 2-hour medieval jousting tournament and epic battles… right there in real life, in front of your very own eyes!!  You'll also enjoy some horses showing off their fun tricks, as well as an incredible display of Falconry!  Now let the games begin!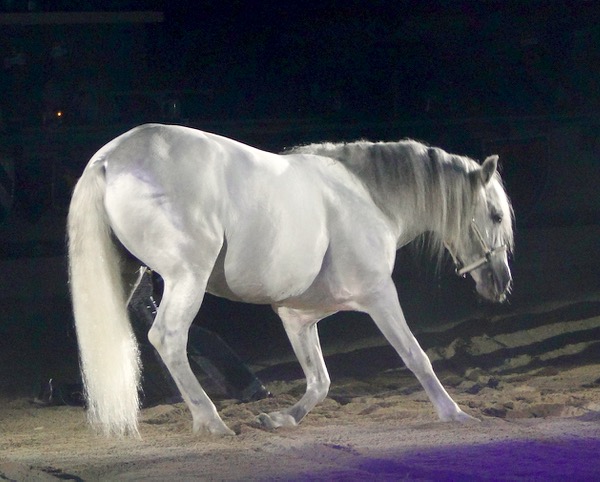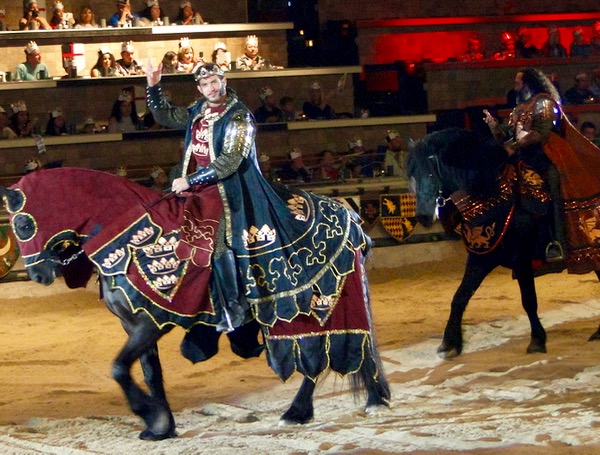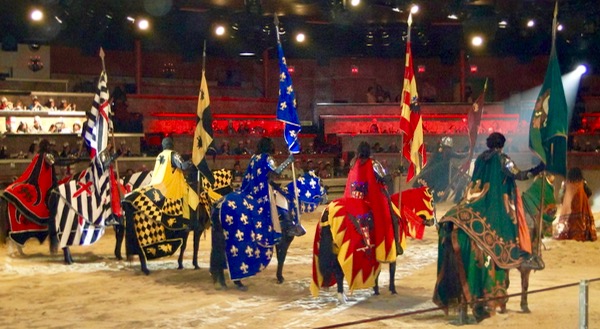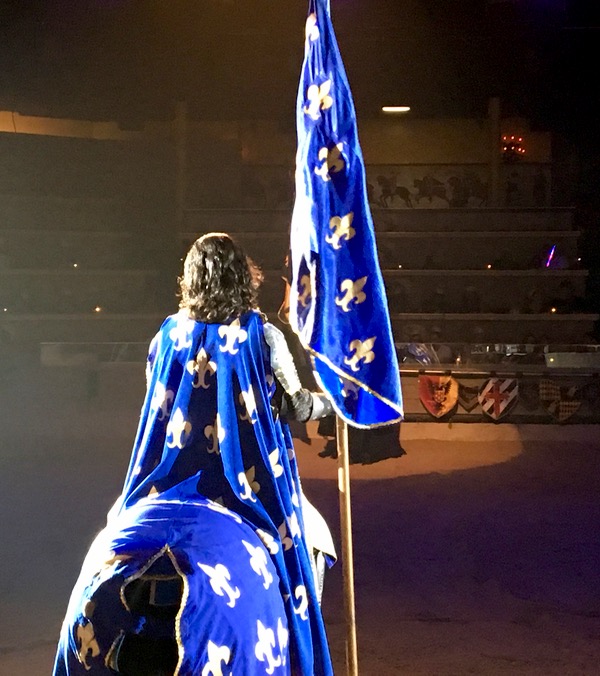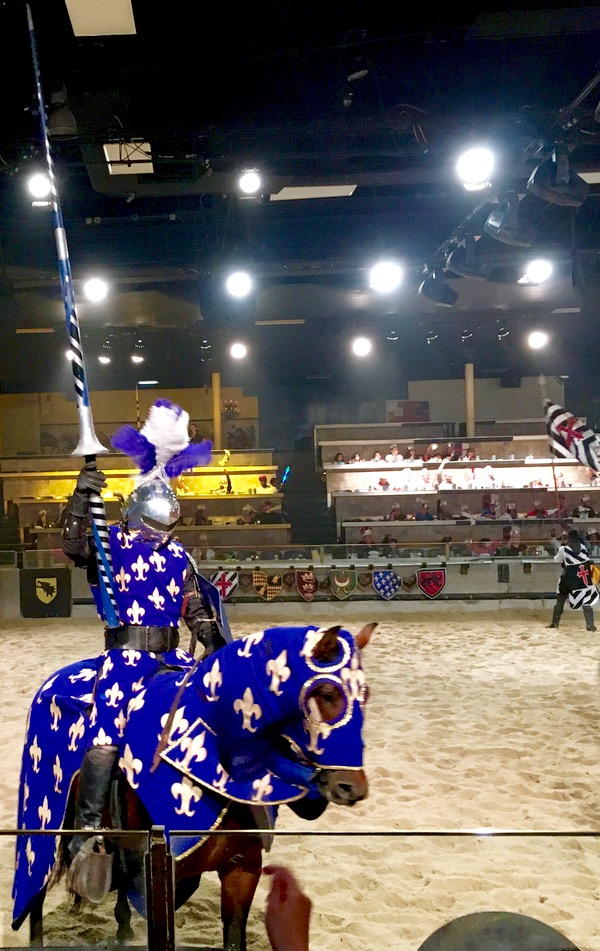 I visited the Buena Park Medieval Times near Disneyland in Orange County, California.  If you're not near Southern California, don't worry… you can also visit Medieval Times in Atlanta, Baltimore, Chicago, Dallas, Lyndhurst NJ, Myrtle Beach, Orlando, Scottsdale, or Toronto!
Go Here to get travel tips for Atlanta, Washington DC, Chicago, Dallas, New York City, Myrtle Beach, Orlando and Scottsdale AZ!  After you visit Medieval Times, there is so much more to see and do!!
So be sure to sign up for the Medieval Times Birthday Fellowship so you can celebrate your birthday at Medieval Times for Free!  How fun is that?!?  Now until next time…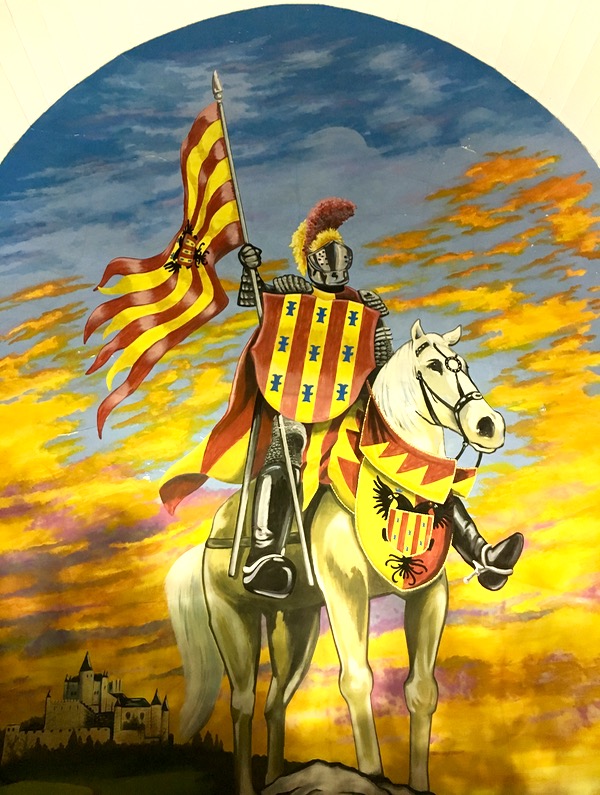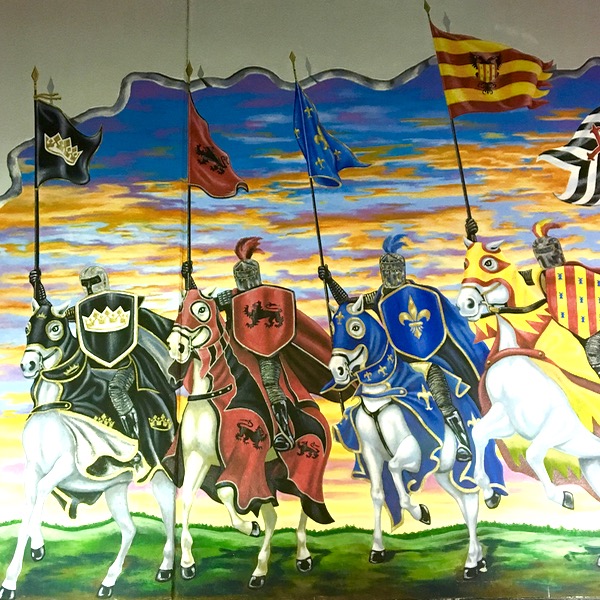 Thanks again to Medieval Times for sponsoring today's post.
I know you'll have as much fun at your next visit as we did!
So now that I've shared with you the Medieval Times tips, would you love even more Fabulous Tips for Theme Parks?
Get prepared to make the most of your time with these fun ideas…
Not only will these tips save you money and show you how to visit on a budget, but they'll also save you time and help you get the most out of your Disney vacation.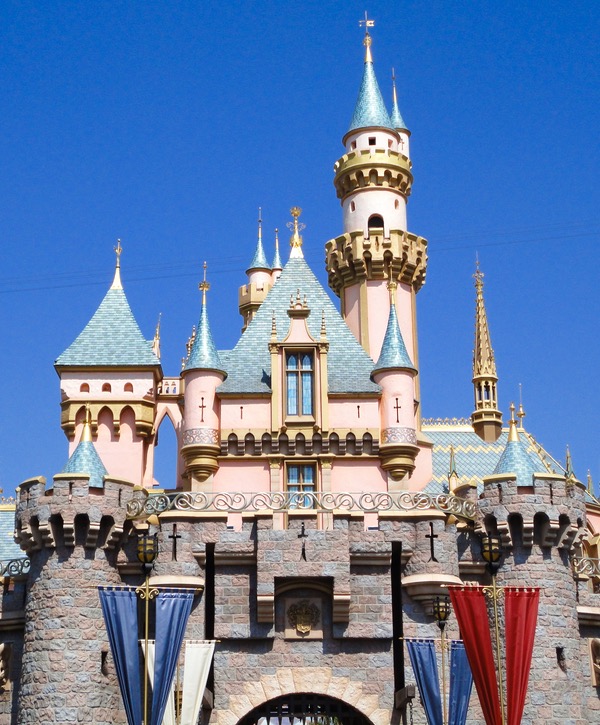 Don't leave home without first reading these Knott's Berry Farm Tips for a Top 10 List of things to do!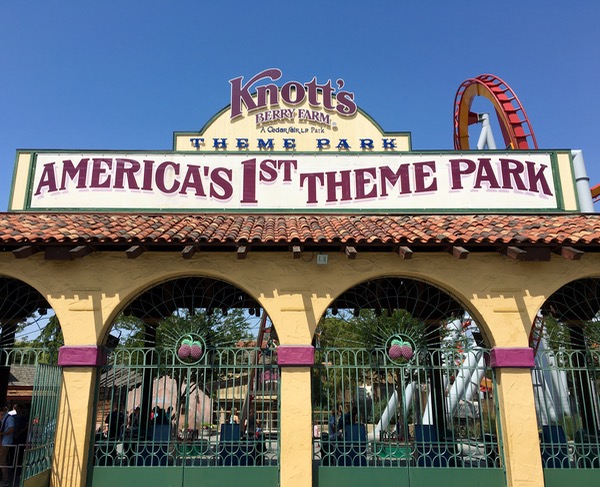 Make the most of your time and be sure to catch the SeaWorld Top Attractions with this Top 10 List!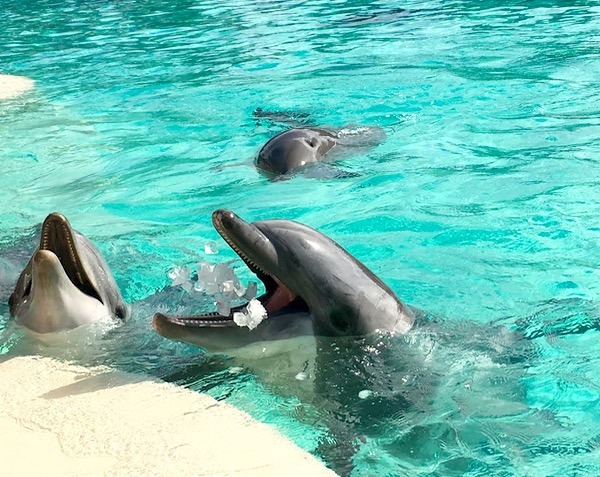 Planning a vacation doesn't need to break the bank.  Put these fun and Frugal Travel Tips to use to plan your next fabulous adventure!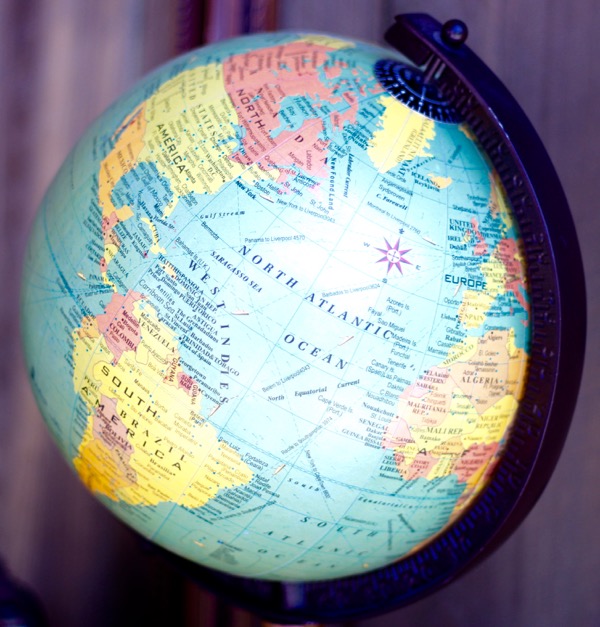 So do you have any favorite tips for what you'll find Inside Medieval Times?
Leave a comment and share…