I may get
paid
for ads or purchases made through links in this post.
Need an easy trick to Make Bananas Ripen Faster?  You'll love this easy tip…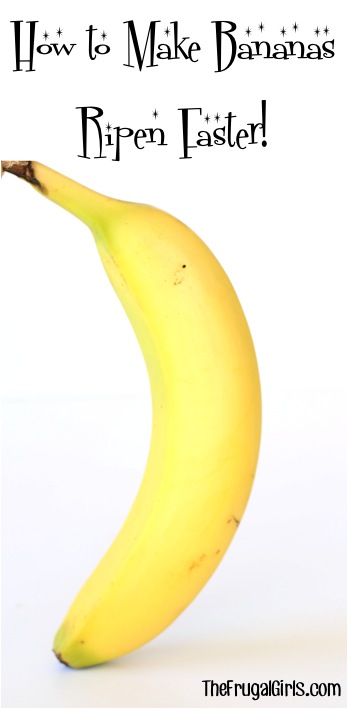 Do you have some Bananas that you'd like to ripen a little faster?  Whether your bananas are too green or you need to make some Banana Bread, this is an easy way to get your bananas just right.
Here's a simple little trick for How to Make Bananas Ripen Faster!
Related:
Make Bananas Ripen Faster
What You'll Do:
Simply place Banana in a brown paper bag with one apple.
Fold the bag over a few times at the top, and let it sit out on the counter.
Remove the Banana the next day, and you'll have some speedy ripening that's gone on!
If you'd like it riper yet, just add it back to the bag with the apple for another day.
Now put those nice ripe bananas to use in these tasty recipes…
Craving a delicious Breakfast Bread in the morning??  You'll LOVE this Easy Banana Bread Recipe!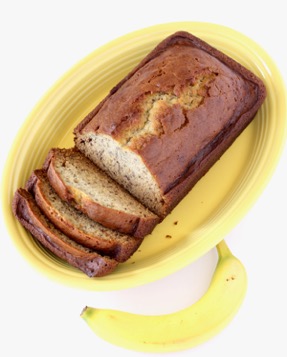 Satisfy your sweet tooth in the morning with this delicious Easy Banana Bread Muffins Recipe!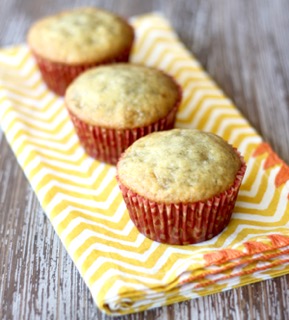 You can never have enough helpful Genius Kitchen Tips and Tricks!
Check out these tips and tricks that will make you look like a genius…
Would you like to keep your bananas from ripening too quickly?? Here is a tip for How to Keep Bananas Fresh!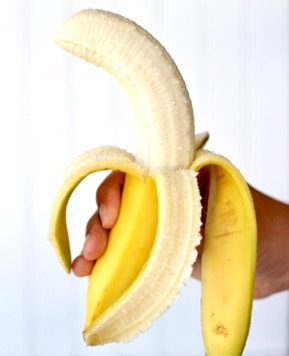 This easy hack is an absolute must have trick for any Strawberry fanatic!  It's a weird little trick, but works like a charm to keep those Strawberries Fresh longer in the fridge!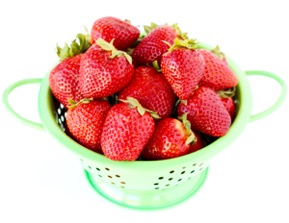 When you get your Basil home from the grocery store, here's what you'll do…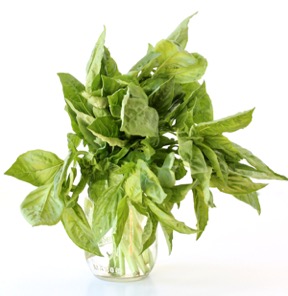 Save money on groceries with this tip for How to Keep Lettuce Fresh!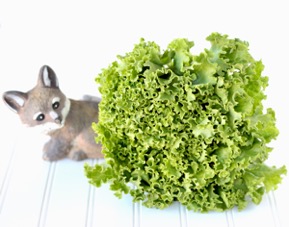 Keeping Cilantro Fresh really couldn't be easier, and it's the only way I store it.  This little kitchen trick works like a charm!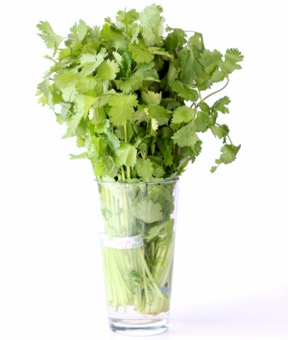 This tip is perfect for making homemade Tzatziki Sauce!

This easy tips will save your celery… and money!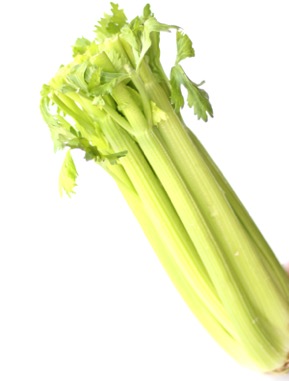 This is one of my favorite tips.  It feels like your cheating it's so easy!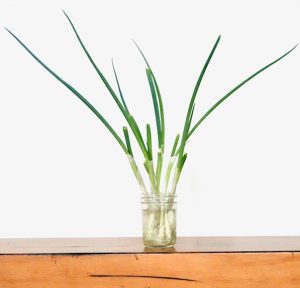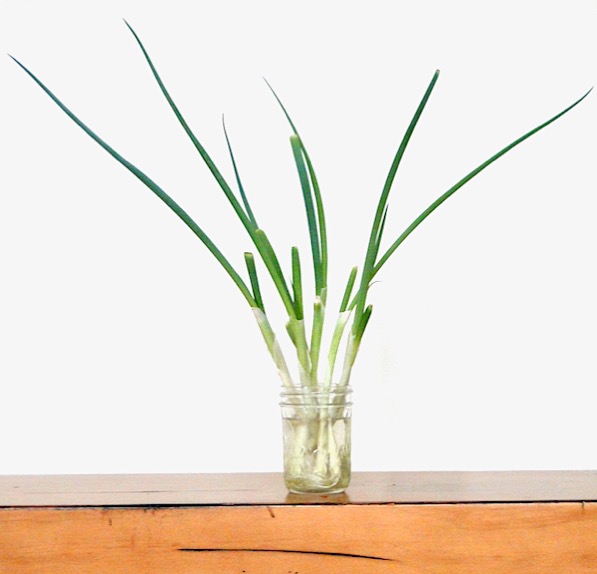 Get your delicious Avocados ready in a snap with this tip for How to Make Avocados Ripen Faster!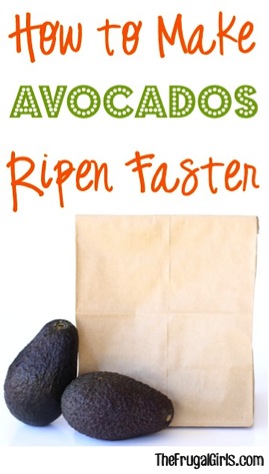 Stock up on loads and loads of helpful ideas for making everything in your kitchen… EASIER!!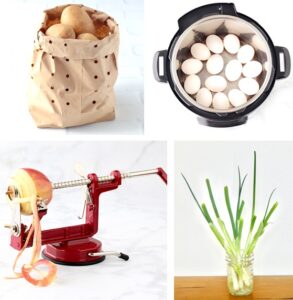 Grocery Money Saving Tips:
Want to know how to cut your grocery bill in half?  Keep more cash in your wallet with these easy money saving tricks!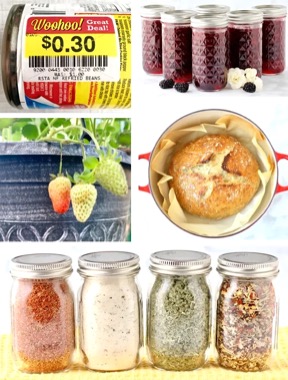 Don't miss out!!  Find more Fun Frugal Girls Tips, Recipes + More here: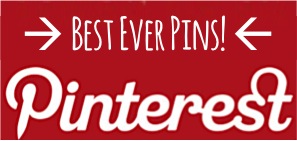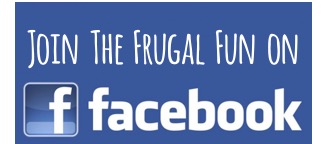 So have you tried this trick for how to Make Bananas Ripen Faster?
Leave a comment and share…