I may get
paid
for ads or purchases made through links in this post.
Add a touch of heat to your BBQ Sauce with this easy Homemade Spicy BBQ Sauce Recipe!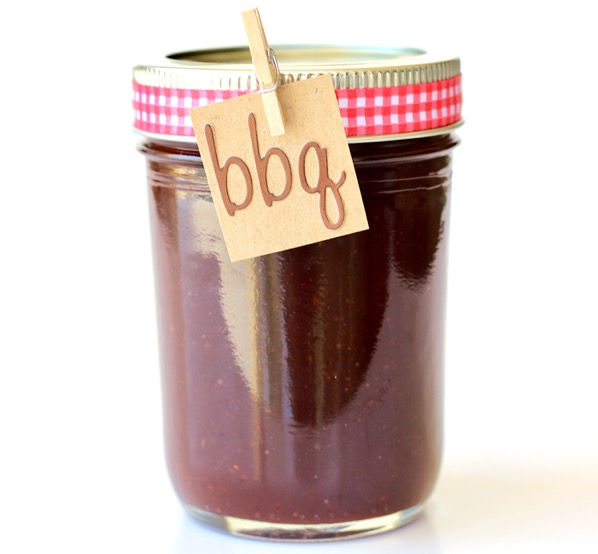 You won't even be tempted by buy store bought sauce when you can so easily make this fabulous Sweet and Spicy BBQ Sauce instead!
Trust me, making your own tantalizing barbecue sauce is going to be such a breeze when you use this Easy Homemade Spicy BBQ Sauce Recipe!
All you'll need are 7 ingredients you probably already have in your pantry.  Plus, you can personalize this delicious thick & savory sauce so easily by simply adding more or less heat.  The amount of kick it has is completely up to you!
Whether you're craving some amazing Chicken Wings or some finger licking delicious BBQ Pork Ribs, this sauce delivers big time flavor with hardly any effort!
So what are you waiting for?  Here's what you'll need to make this Easy Spicy BBQ Sauce Recipe…
Easy Homemade Spicy BBQ Sauce Recipe
Related: 
How Do You Spice Up BBQ Sauce?
When it comes to spicing up your barbecue sauce, there's just 1 simple ingredient that will do the trick: Cayenne Pepper!  Depending on how spicy you like your sauce, you can even alter the amount you use to make it more spicy or less spicy.  The choice is yours!
How Do You Make Spicy BBQ Sauce From Scratch?
Making your own spicy barbecue sauce is such a cinch!  You'll just need the following ingredients to make an INCREDIBLE savory sauce…
Light Brown Sugar
Heinz Ketchup
Water
White Vinegar
Heinz 57 Sauce
Chili Powder
Cayenne Pepper, and
Garlic Salt
What Your Frugal Friends Are Saying About This Homemade Spice BBQ Sauce:
Donna writes: "Made this bbq sauce, tastes great! Thank you."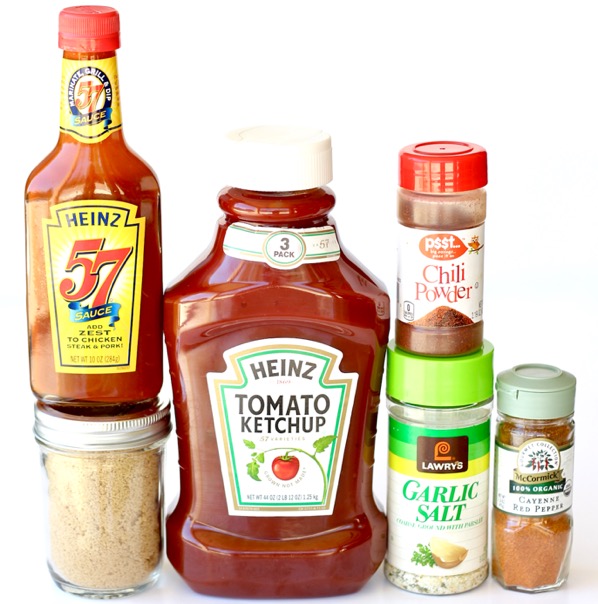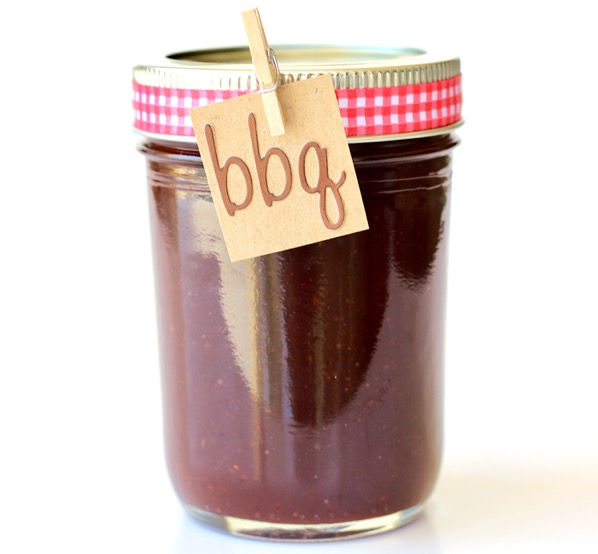 Easy Homemade Spicy BBQ Sauce Recipe!
Add a touch of heat to your BBQ Sauce with this Easy Homemade Spicy BBQ Sauce Recipe!
Ingredients
1.5

cups

light Brown Sugar

1

cup

Heinz Ketchup

1/4

cup

Water

2

tbsp

White Vinegar

1.5

tsp

Heinz 57 Sauce

1.5

tsp

Chili Powder

¾

tsp

Cayenne Pepper

¾

tsp

Garlic Salt
Instructions
Combine all sauce ingredients in a pan and bring to boil

Stir until sugar is completely dissolved

Turn to low and simmer for 5 minutes

Serve warm, or store in

Mason Jar

in fridge for later. Enjoy!!
A big thanks to my sweet Aunt Shirley for sharing this recipe!
Ways To Use This Homemade Spicy BBQ Sauce:
Craving some comfort food?  Let me introduce you to this Easy Country Style BBQ Pork Ribs Recipe!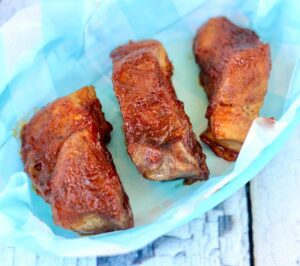 Using your Crock Pot is like cheating, but no one needs to know how you were able to make such amazing ribs with so little effort!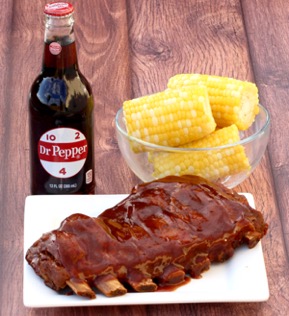 Invite FLAVOR to be the guest of honor when you serve this Crockpot Sweet and Spicy Chicken for dinner this week!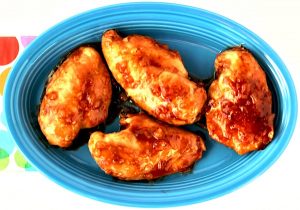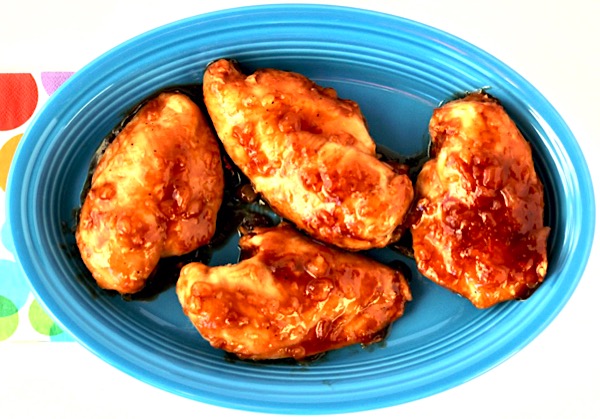 Here's a quick and simple Crockpot BBQ Drumsticks recipe that's perfect for a weeknight dinner, Sunday lunch, or even Game Day!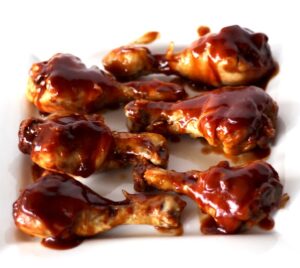 These Dutch Oven Baked Beans made with sweet BBQ sauce and tangy ranch seasoning are the perfect tasty cowboy beans recipe!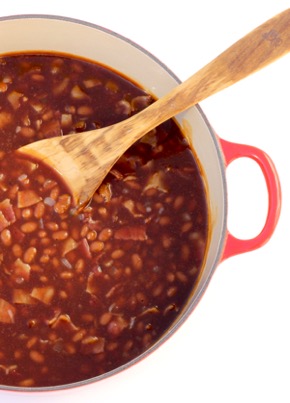 More Fabulous Homemade Sauces To Make At Home:
Jazz up your Chicken, Burgers and Ribs with this easy Homemade BBQ Sauce!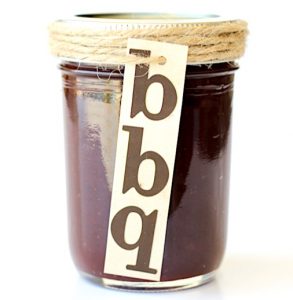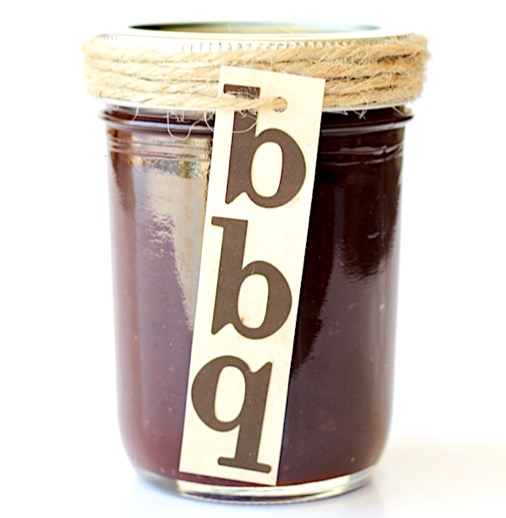 This variation adds a Hickory smack to your BBQ snack!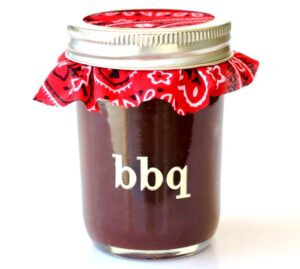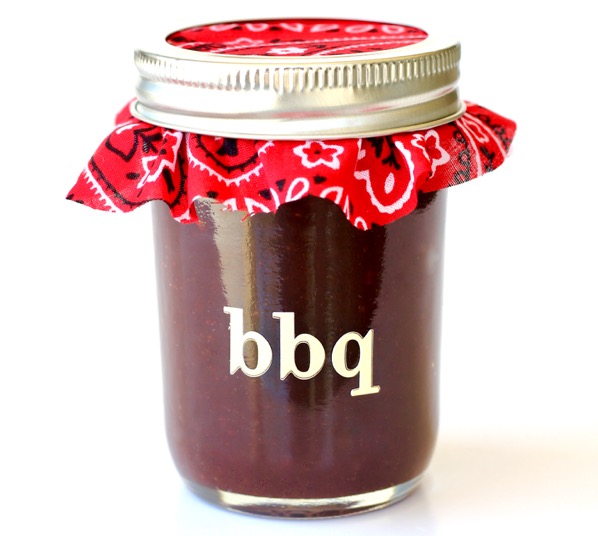 This is the perfect condiment for steak or prime rib, dip for fries or onion rings, spread for roast beef sandwiches or sliders, topping for grilled fish, or flavorful addition to your baked potatoes!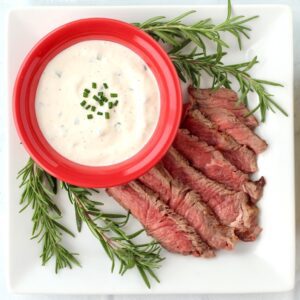 Craving your favorite dipping sauce for fries and onion rings? Check out this Red Robin Campfire Sauce Copycat Recipe!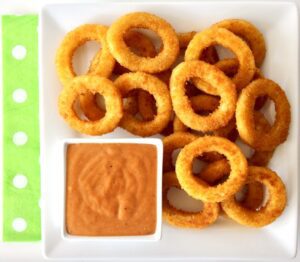 In just 2 minutes you'll be able to indulge in a totally irresistible Honey Mustard Dipping Sauce!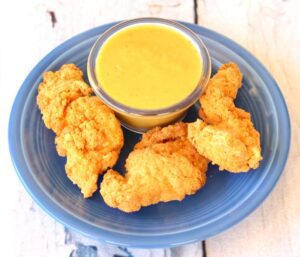 Ever wonder what makes Hidden Valley Ranch Dressing Mix so amazingly delicious??  It's the Buttermilk!!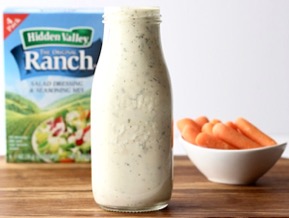 This Dip Recipe couldn't be easier, and packs a serious punch of flavor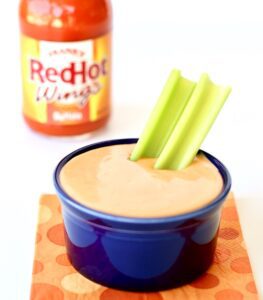 This 5 Minute easy to make Egg Roll Dipping Sauce recipe is the perfect compliment to all of your favorite egg rolls, potstickers and more!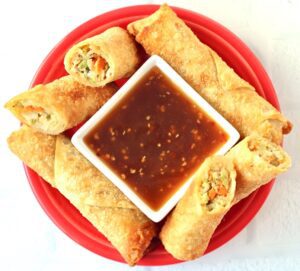 Introduce your family to sweet potato heaven with this heavenly dipping Marshmallow Cream Dipping Sauce!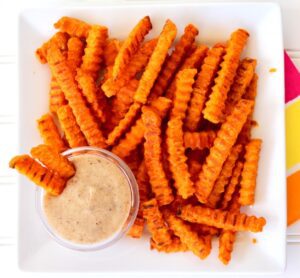 If you love sauce, then you'll love making your own at home with these easy homemade sauce recipes for chicken!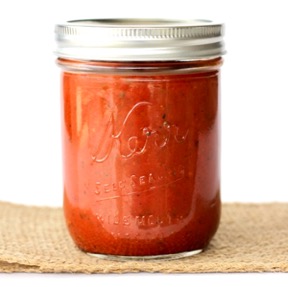 Load up on some tasty BBQ recipes to try this week with these Best Southern BBQ Recipes that are totally easy!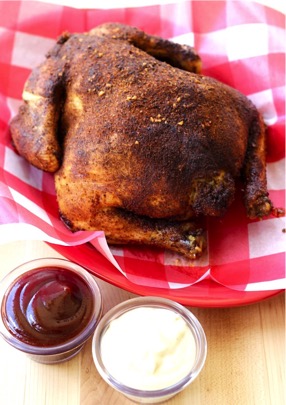 Cut your grocery bill and save BIG with these DIY Seasoning Recipes. You'll love these easy spices and seasonings you can make at home!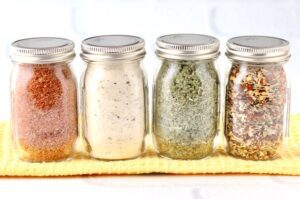 Whether on the Grill, in the Oven, or in your Crockpot, marinating your chicken is an easy way to infuse delicious flavor!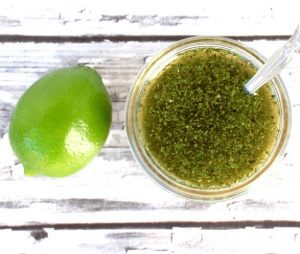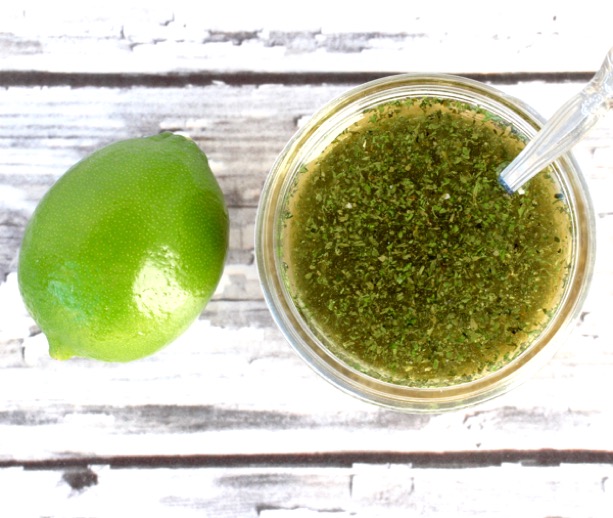 You'll LOVE these easy recipes for off-the-charts burgers, fish, chicken and sauces!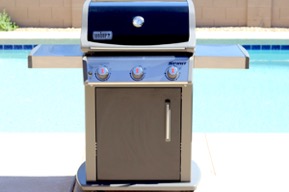 Grocery Money Saving Tips:
Want to know how to cut your grocery bill in half?  Keep more cash in your wallet with these easy money saving tricks!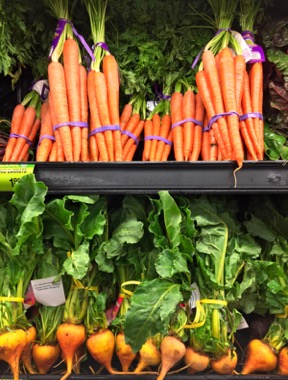 So don't miss out!  Get all the latest fun new Frugal Girls Recipes, Tips + more right here…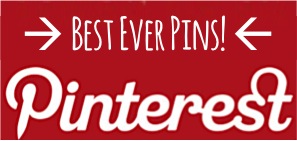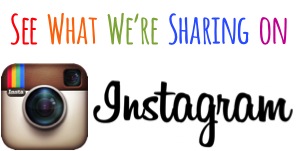 So have you tried this easy Homemade Spicy BBQ Sauce Recipe yet?
Leave a comment & share!