I may get
paid
for ads or purchases made through links in this post.
Enjoy your S'mores all Winter long with these delicious Peeps Snowman S'mores!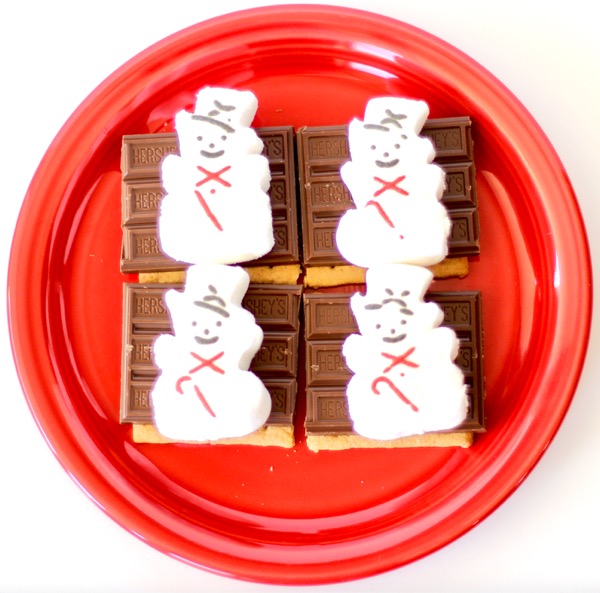 S'mores aren't just for Summertime… they're the perfect tasty treat anytime of year!  That's right… even on those chilly winter days, there is nothing tastier than Peeps Snowman Smores!
Grab a cup of Cocoa, and get ready for some S'more fun… yep, as in 'more' fun! 😉  It's time to make some ooey-gooey Melted Snowman Smores!
Here's what you'll need…
Related:
Peeps Snowman S'mores Recipe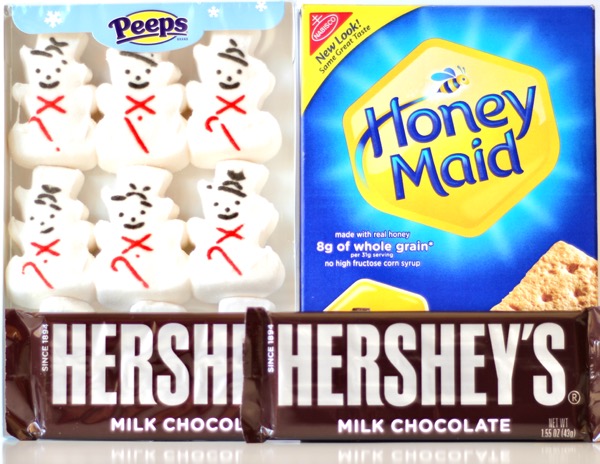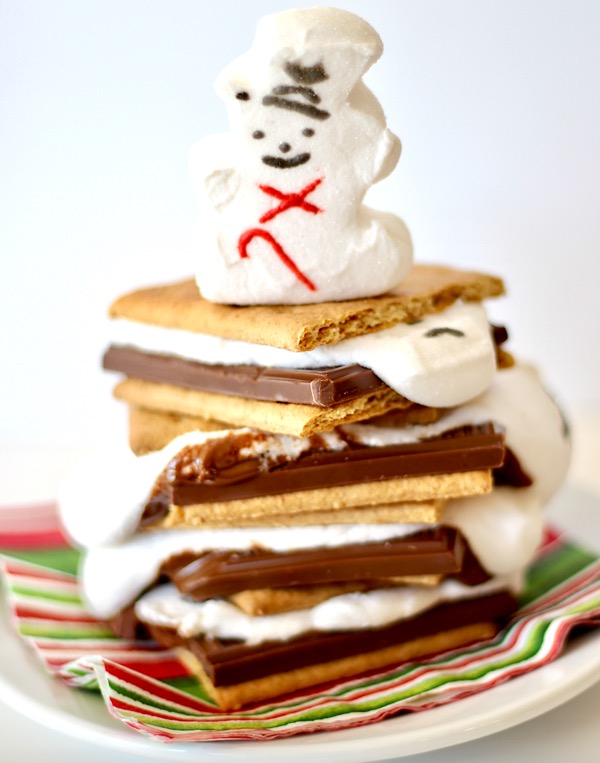 Peeps Snowman S'mores!
Enjoy your S'mores all Winter long with these delicious Peeps Snowman S'mores!
Instructions
Roast your marshmallow over the campfire… or your backyard firepit, then assemble your S'more!

No fire? No problem!

Just layer 1/2 graham cracker with Reese's Peanut Butter Cup and 1 marshmallow.

Microwave for approximately 10 – 15 seconds.

Remove from microwave and add the top layer of graham cracker. Enjoy!!
I have even more tempting S'more recipes and totally amazing summer desserts to share with you.
Everything is more fun when it's sweet and easy…
Let it snow, let it snow, let it snow!  This Snowman Cookies Recipe is so easy to make, and the perfect winter treat!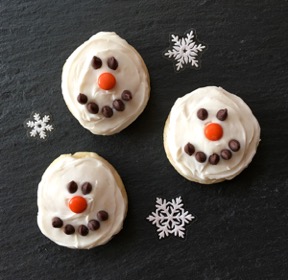 Got a chocolate craving?  This easy Chocolate Crinkle Cookies Cake Mix Recipe is so, SO delicious!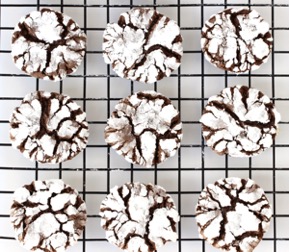 Make your winter absolutely wonderful with these Easy Winter Wonderland Cookies!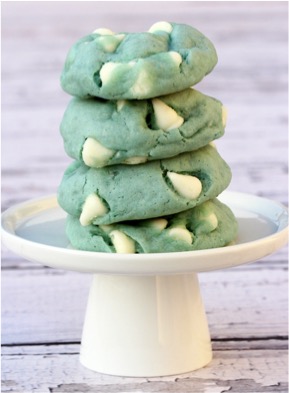 This easy Sheet Pan S'mores Recipe will have you baking up perfect toasty s'mores in your oven… in less than 5 minutes!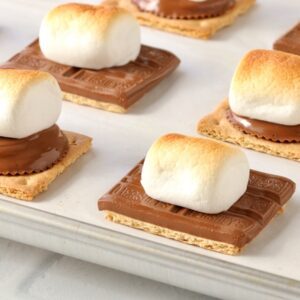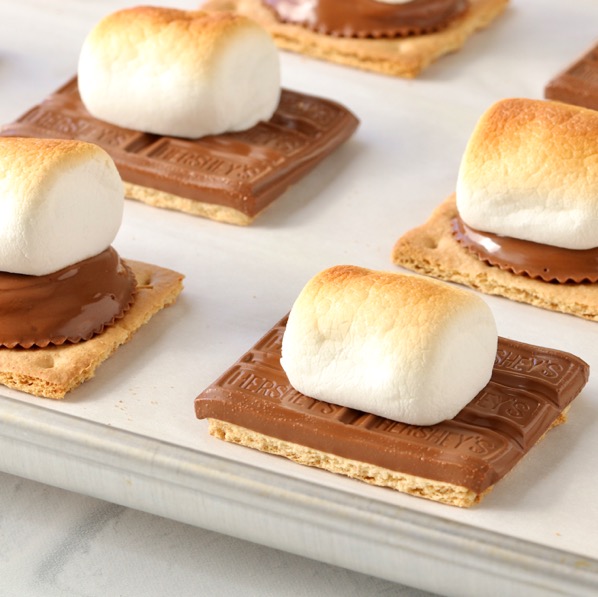 S'mores Recipes – 9 New Ways to Enjoy your S'Mores!
Craving some S'mores? Check out these totally outrageous S'ores Recipes – and feed your S'mores cravings in a brand new way!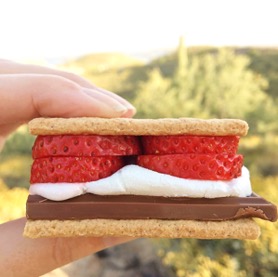 Make your winter themed party amazing with these fun Winter Wonderland Party Ideas!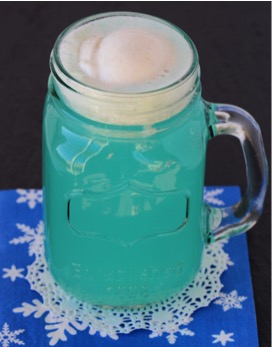 Easter is always better with amazing food to eat with your family and friends!  Enjoying a family dinner, brunch or fabulous lunch can't be beat!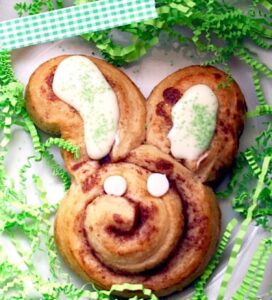 14 Easy Campfire Treats You'll Wish You Tried Sooner!
Need some more new twists on the classic campfire desserts?  Get inspired with easy recipes!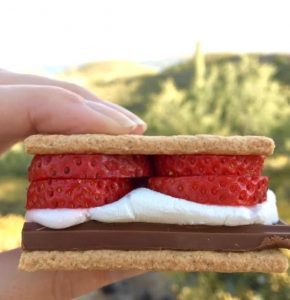 Grocery Money Saving Tips:
Want to know how to cut your grocery bill in half?  Keep more cash in your wallet with these easy money saving tricks!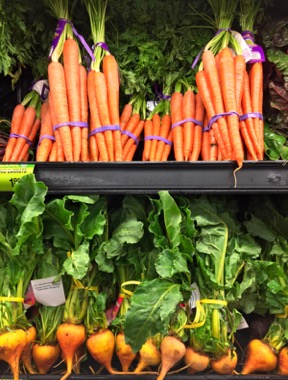 Don't miss out!  Get all the latest fun new Frugal Girls Recipes, Tips + more right here…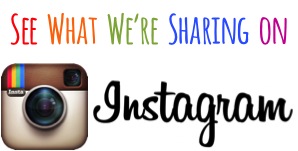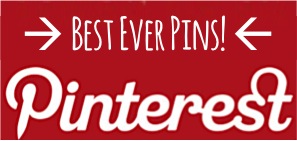 So have you tried these Peeps Snowman S'Mores yet?
Leave a comment & share!