July is almost here, making these Patriotic Berry Cups a fun and festive way to celebrate Independence Day!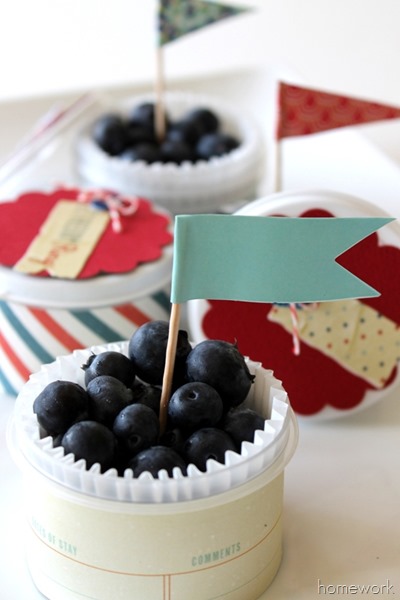 Following is a fun Patriotic Berry Cups tutorial and guest
post by Carolyn at homework… enjoy!!
Summer is here and that means plenty of outdoor gatherings with friends and family.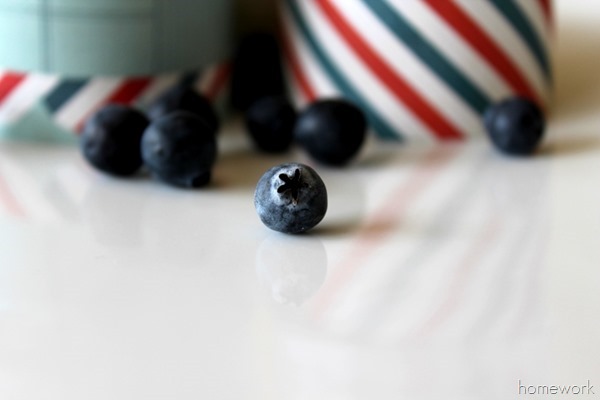 These berry cups are a quick and easy way to add a patriotic touch to your table or as a take-along to a friend's house.
Related:
Patriotic Berry Cups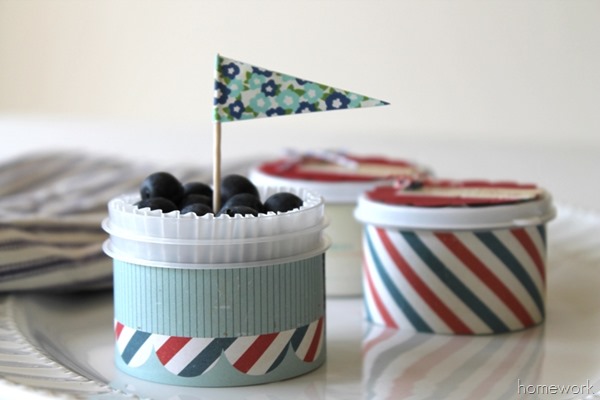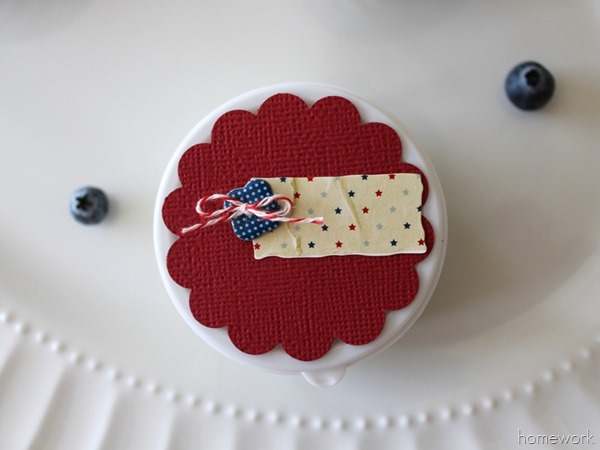 I found these little snap-on-lid containers at the dollar store and they're perfect for saving small things whether it's in the kitchen, craft room or bathroom.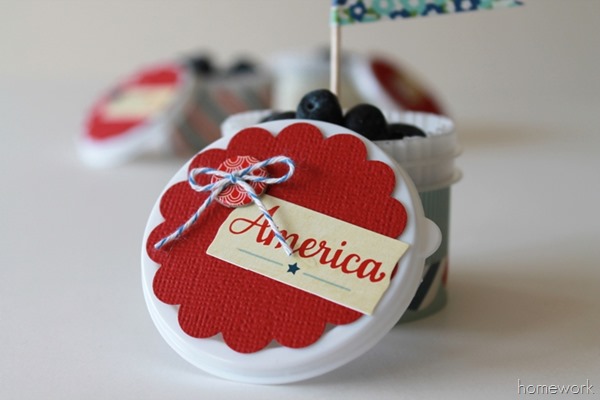 This patriotic line from American Crafts has all the little touches to jazz up your summer celebration. For the cups, I used a strip of scrapbook paper to create a collar or roll for the plastic cup to sit in.
Store the berries in the fridge and when you're ready to set them out, just plop them into the premade paper rolls. A scalloped punch created the perfect size circle to cover the lid. Chipboard buttons and self stick expressions keep the theme going.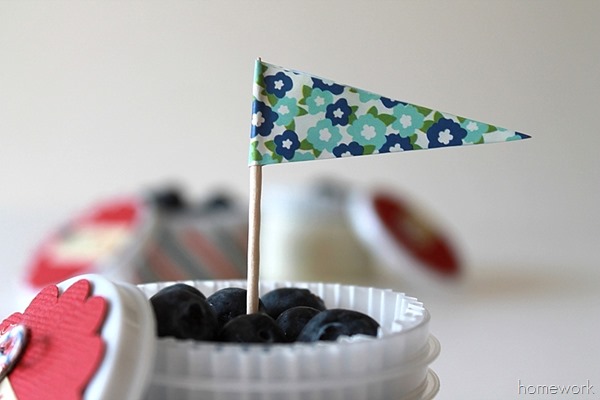 And these little flags tie in nicely with the red, white and blue theme.
I like using non-breakable serving pieces and dishes in the backyard and these little cups are going to be used a lot. Just change out the paper and embellishments for different occasions.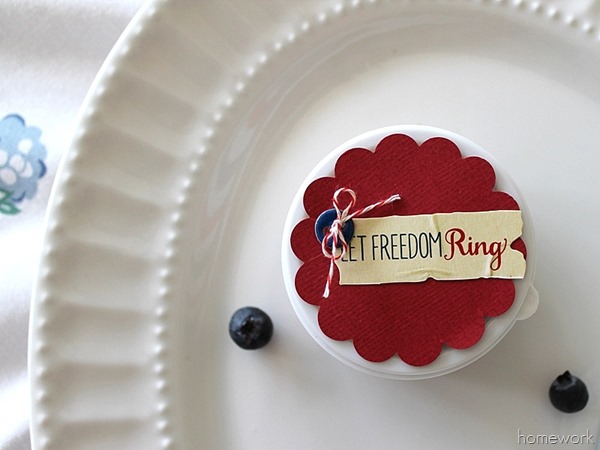 Thank you so much for having me over today Frugal Girls!
Carolyn is the creator of the Craft & Creative site homework. She is also a marketing consultant having worked in the industry for over 20 years. These days, Carolyn happily finds herself spending quite a bit more time blogging and creating than consulting.
Carolyn enjoys all things creative; crafting, sewing, cooking and gardening and blogs about her creative projects and adventures. You can follow along at homework, Facebook, Twitter, Google+ and Pinterest.
I have even more patriotic recipes and Delicious Cookie Recipes to share with you.  Here are some I know you'll love…