I may get
paid
for ads or purchases made through links in this post.
Next time you bake, use this tip for spraying pans without the mess!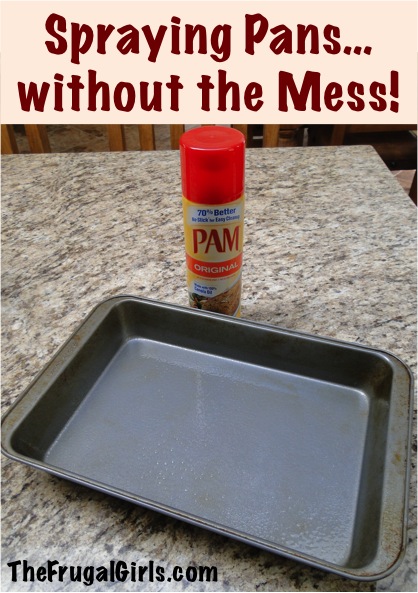 On the hunt for more quick and easy kitchen tips??
I've got another smart Kitchen trick for you: Spraying Pans without the Mess!
Related:
Spraying Pans without the Mess
The next time you need to spray your pans before baking… simply open up your dishwasher, lay your pan down on the opened dishwasher door, and spray away!
No more icky sticky overspray all of your countertops… yay! 😉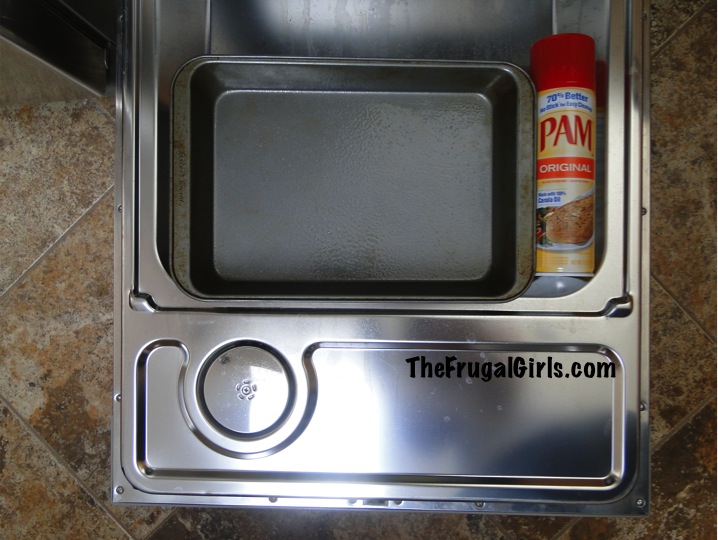 So what are you waiting for?  Give this method a try, and see for yourself well it works!
Then… be sure to also check out these Genius Kitchen Tips and Tricks…
Is it time to bake, but you forgot to pull out the butter?  These simple tricks for How to Soften Butter Quickly will save the day!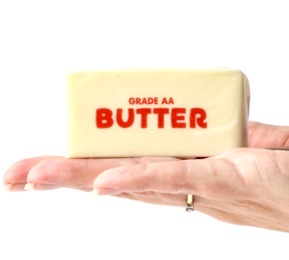 Is your sugar clumping?  Make your brown sugar last longer when you learn how to keep brown sugar soft and fresh with these simple little tricks!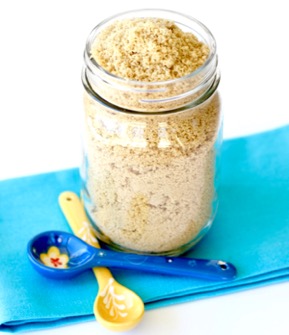 You'll never toss out another egg once you know How to Freeze Eggs for Later Use! Frozen eggs are great for baking, cooking, and camping, too!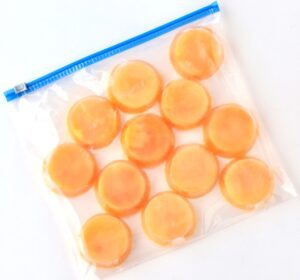 This Perfect Crispy Bacon in Oven Trick is life changing… and it works like a charm!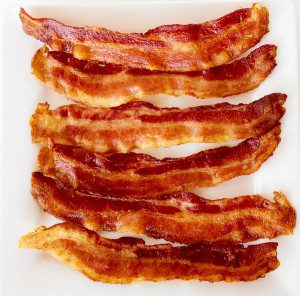 Having cookie dough ready for your next cookie craving is easy when you use this method for freezing cookie dough!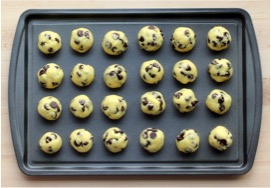 Make those amazing fresh baked cookies fresh even longer when you know this one simple trick!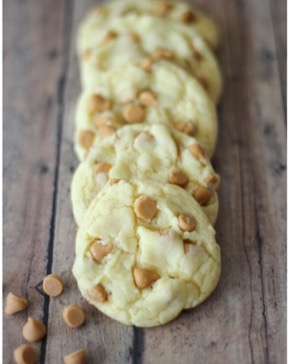 Just 3 ingredients, and you've got a fool-proof crust, just like Grandma used to make!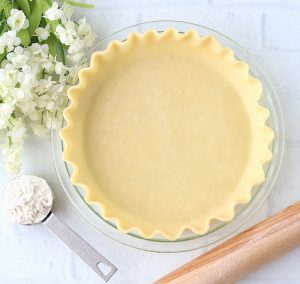 Make the most of your time in the kitchen with these favorite kitchen timesaver tips!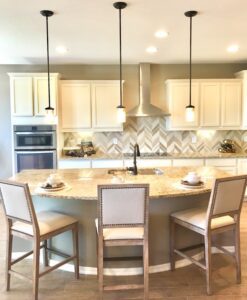 Stock up on loads and loads of helpful ideas for making everything in your kitchen… EASIER!!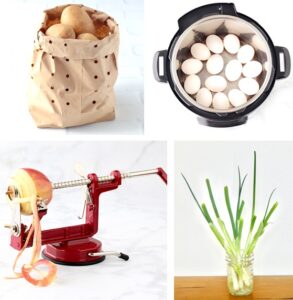 Grocery Money Saving Tips:
Want to know how to cut your grocery bill in half?  Keep more cash in your wallet with these easy money saving tricks!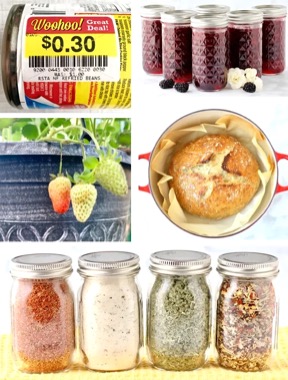 So have you tried this tip yet for Spraying Pans without the Mess?
Leave a comment and share…