I may get
paid
for ads or purchases made through links in this post.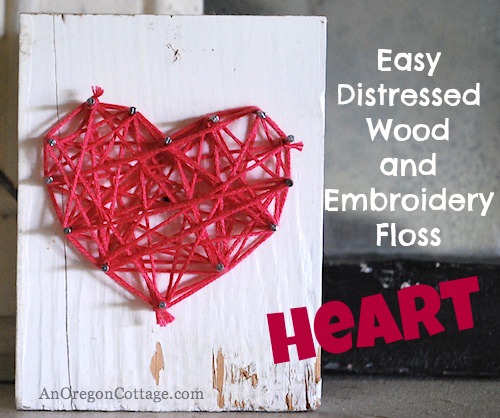 Following is a fun Valentine's Day Embroidery Floss Craft and
guest post by Jami at An Oregon Cottage… enjoy!!
Related:
Embroidery Floss Craft
Are you looking for a simple and sweet craft that you can make using only three items you may have already?  This cute folk-art Embroidery Floss Craft uses a cast-off piece of wood, small nails, and embroidery floss.
It makes a fun valentine's day decoration and also works as a gift for anyone you'd like to give your "heart" to – in fact my daughter made this and gave it to me for Mother's Day last year!
It sits on my desk and reminds me of her everyday.
I thought it was such a good idea – and a great way to use scrap wood – that I wanted to share it with you!
Here's a list of the materials you'll need:
piece of distressed wood, any size (the 2 examples are 2×4 ends cut 4″ and 5-1/2″ long)

small nails (1/2″ – 3/4″) in silver or brass
embroidery floss in red, red-pink (example), or pink
heart image clip art printed and cut out
hammer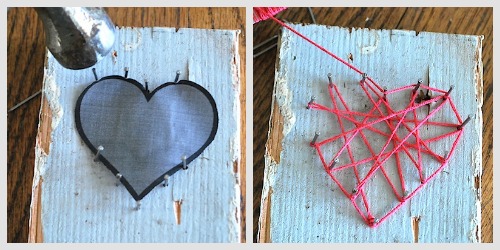 Here are the super easy steps:
Sand edges of your wood piece, if needed, and use a piece of looped tape to hold the cut-out heart image on the wood where you'd like it.

Hammer nails into wood around the heart starting at the top and bottom and evenly spacing the nails across from each other around the heart shape 1/2-inch apart. Hammer as straight as you can, but don't be too worried about it – the imperfection is one of the charms of this!
When all the nails are in place, tie the end of the embroidery floss to a nail and trim close to the knot. Then just start looping the floss around the nails.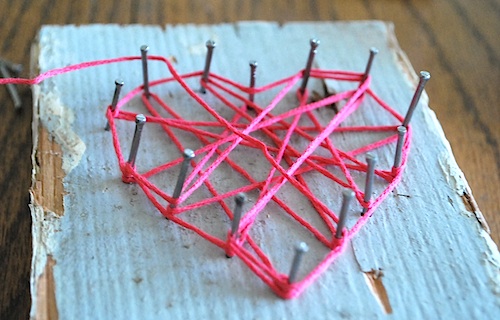 You'll want to make sure you go around the edge with floss in order to outline the shape. And of course taking the floss in all different directions through the heart is the fun part.
Keep looping until it's as full as you'd like before tying off, again trimming close to the knot.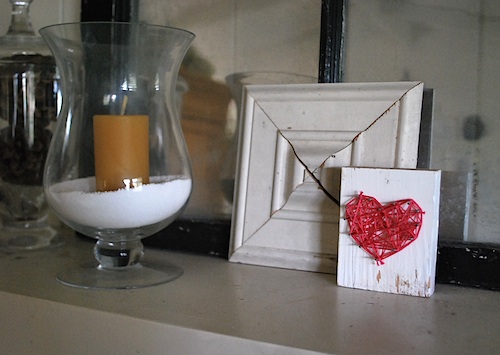 For Valentine's day I moved the heart from my office to the living room – it adds just a pop of color to our calm and neutral winter mantel.
Is this a fun way to use what you have, or what?
Jami blogs at An Oregon Cottage – living simply and embracing imperfection while sharing recipes, DIY adventures, and organic gardening. And of course she can be found on Pinterest, Facebook and Twitter too!
On the hunt for more Fun Crafts and Gift Ideas?  Check out these fun ideas…
Put some love into your craft time with this BIG List of Valentine's Day Crafts!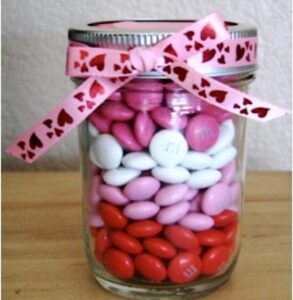 Load up on inspiration with this HUGE List of Unique Gifts in a Jar Recipes!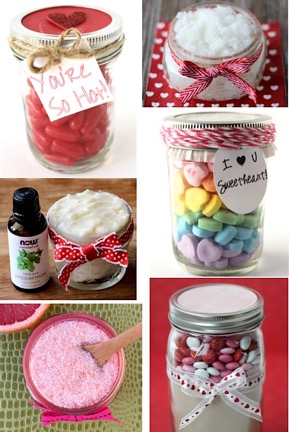 Are you ready for some fun and frugal Romantic Date Night Ideas?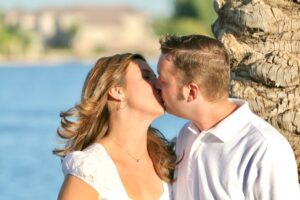 One of the best ways to celebrate Valentine's Day is with fun food.  These Valentine's Day Recipes are sure to inspire some yumminess!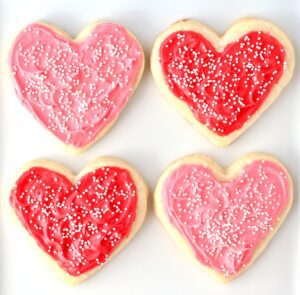 Give your guy some love with these fun and creative Valentine's Day Gifts for Him!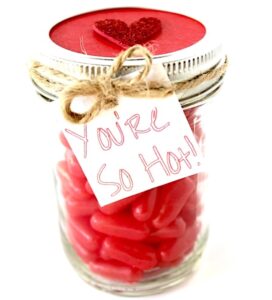 Score frugal gift ideas for the Kiddos, Teens, Mom, Dad, Grandma, Grandpa, Co Workers, Your Dogs, Your Cats, and more!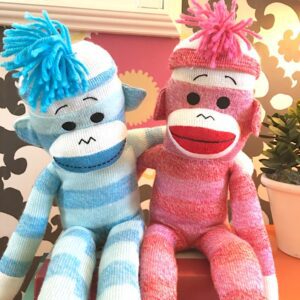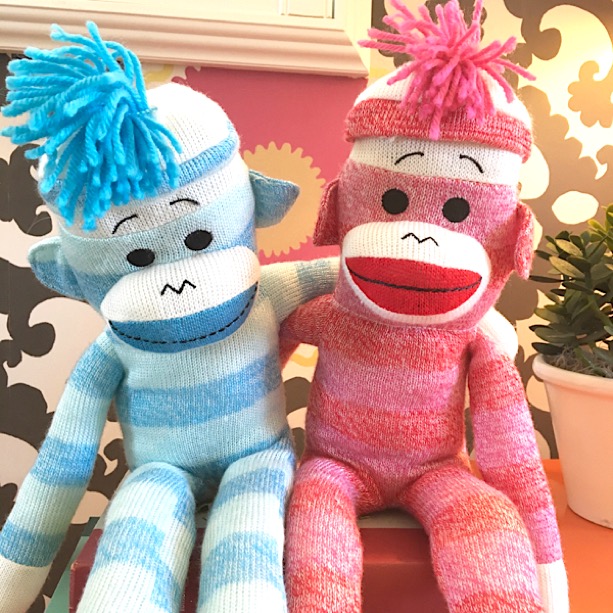 So have you tried this Embroidery Floss Craft for yourself yet?
Leave a comment and share…