I may get
paid
for ads or purchases made through links in this post.
Freshen up your living room or bedroom with an adorable Spring Bloom DIY Burlap Pillow! You don't need to buy a new throw pillow when you can do this instead…

The following is an easy DIY Burlap Pillow Cover and
guest post by Katie at Creatively Living… enjoy!!
DIY Burlap Pillow
The story of one DIY Burlap Pillow!
Today was one of those days.
The days where you are just…so….tired.
One of those days where you let your kids watch PBS way too long,  and eat graham crackers for breakfast.
One of those days where you wish you had Netflix or Cable T.V. so you could zone out for hours.
However "unwonderful" the day was, it was the perfect day to be
…..working on a pillow!
Related: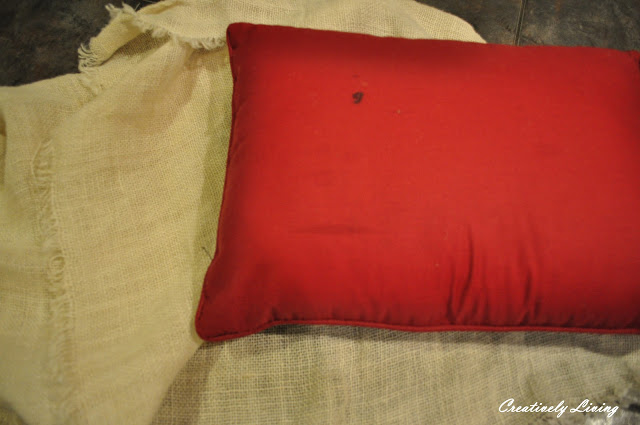 and that's what I did. I didn't even use the machine. Just hand-stiched the entire thing,…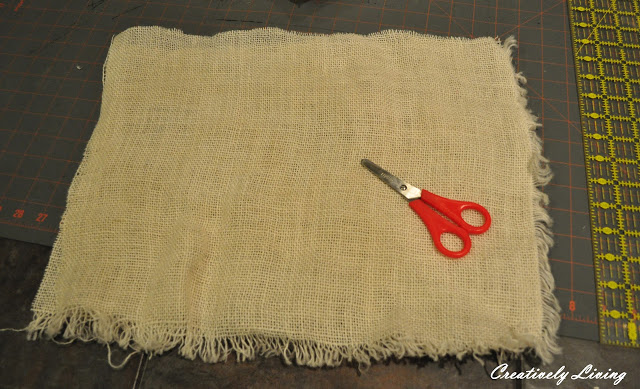 so I could sit, and sit, and sit…..and watch PBS with my kids.
OK, now I probably should be explaining the pictures of the tutorial, so you know how to make this if you want.
Really, if you want to recover the pillow like a "normal" person would, with a sewing machine, I would suggest it for the sake of time, but if you want to just 'sit" and do a project, or if you're lacking a sewing machine, start by cutting two material rectangles to cover the pillow. I used a white burlap that I tea stained.
Then I took ribbon for a little shine, and stuffed one piece of material over the other and then covered it (over the existing piping) with ribbon and stitched through all of it (shown below).
The back of this picture shows the ribbon stitched around the existing piping and material ends.
This process obviously involves some guesstimating and material trimming here and there. I would usually roll the top piece of material over once and then cover it with the ribbon before I sewed it up.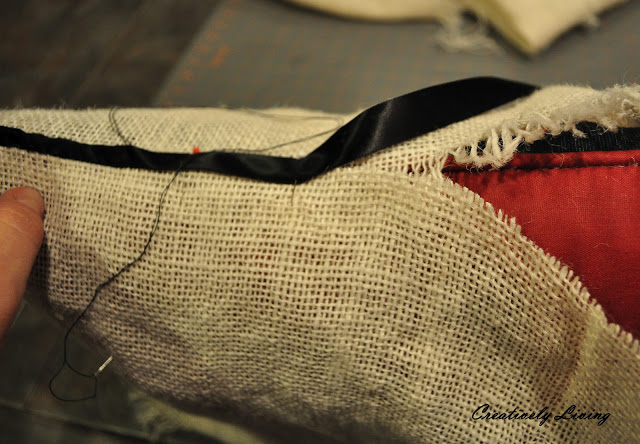 When it was all stitched up, I googled for "branch images", printed one off and cut it out.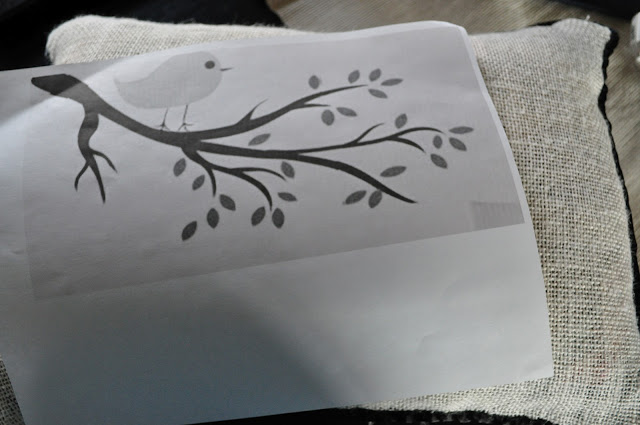 Then I took a RubADub sharpie, traced the branches and wrote the word BLOOM.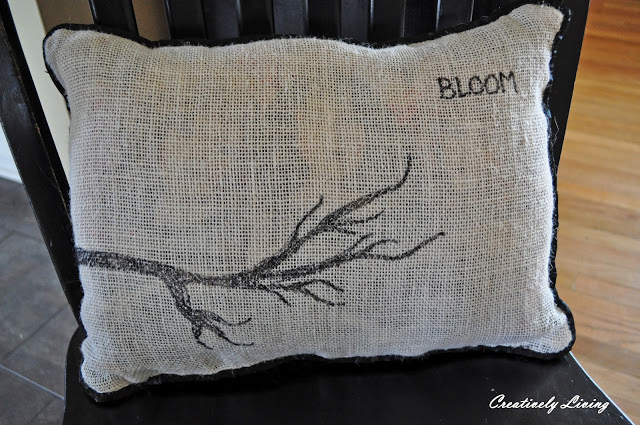 Next I took a ripped scarf (from the GW), and another scrap of yellow material I had,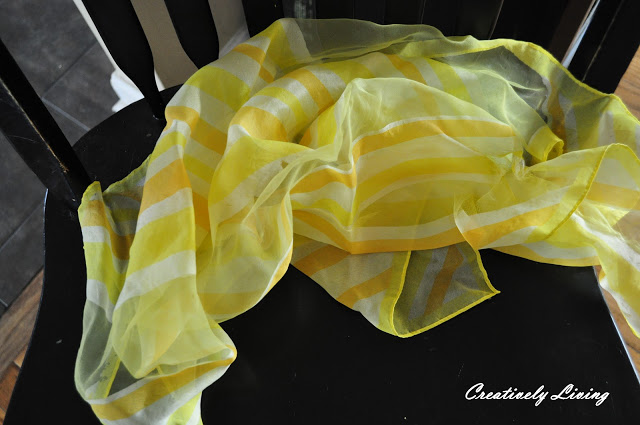 and I began to make some flowers. (Notice the super tiny nail scissors, they were helpful in the next step).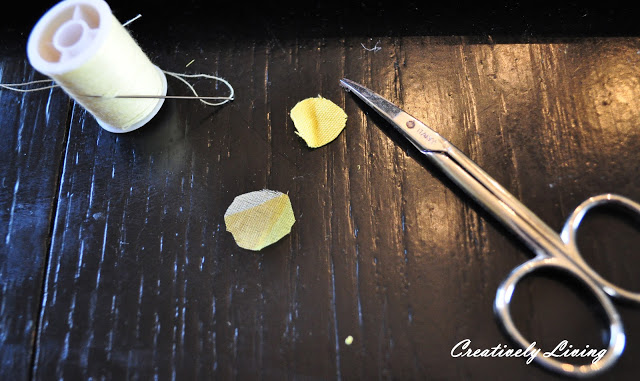 I then took the circles and quartered them, and took the tiny sciccors and cut them into heart shapes.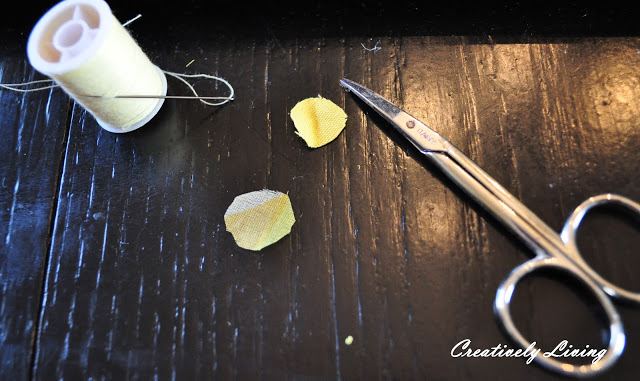 This way when I unfolded them, they would look like flowers. I made a cute little knot in the middle of each flower, while stitching them on the pillow. I wished I could have found my yellow beads to stitch into the middle of each flower, but I "organized" my cupboards while renovating the master bedroom, and now the beads are who-knows-where.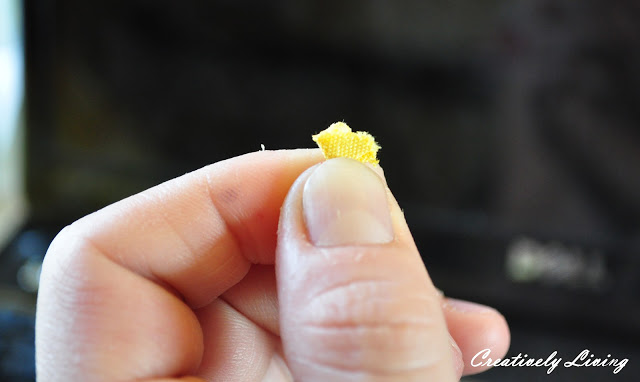 I made some different sizes….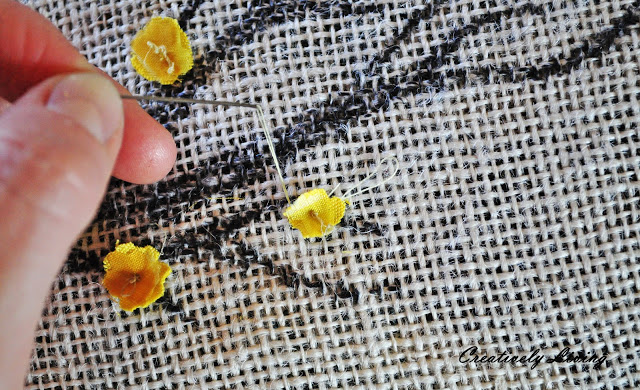 and that was it! I love it! I think I might have to make it again with leaves for fall.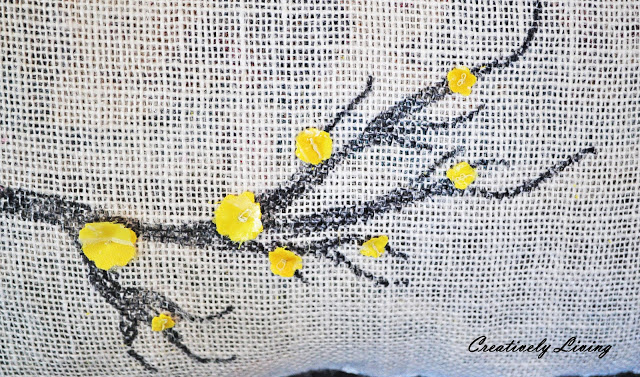 It made my lazy morning, somewhat productive,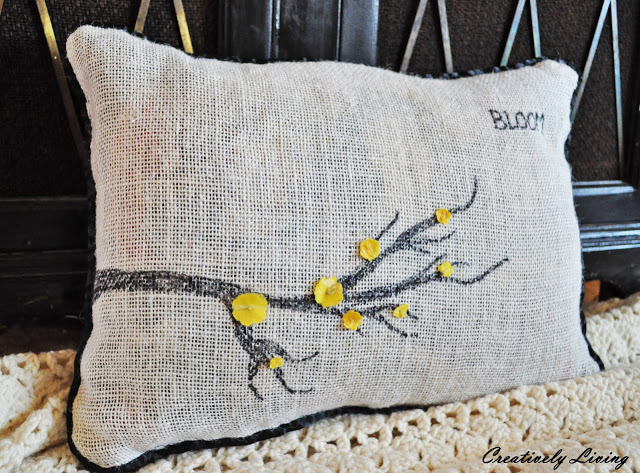 and then in the afternoon, the sun came out and that really brightened my mood.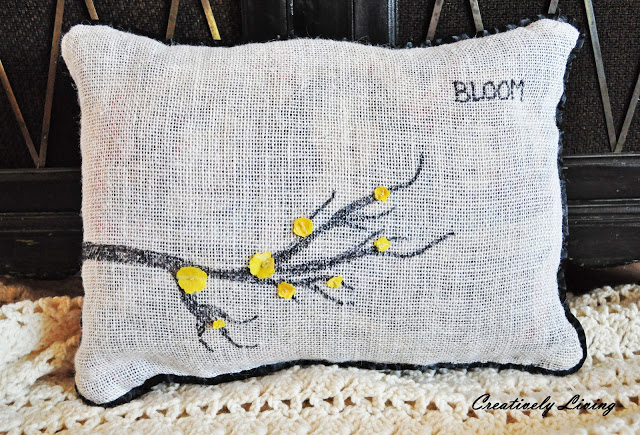 I hope you had a happy day. Did yours involve anything crafty?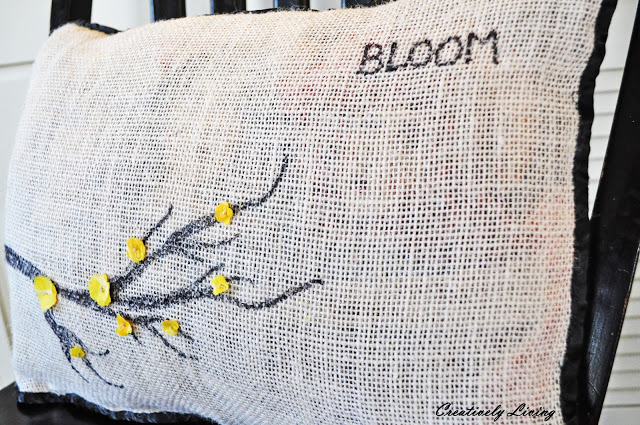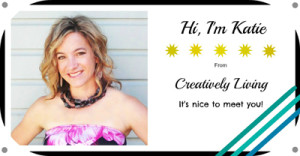 Hi. I'm Katie Goldsworthy and I blog at Creatively Living. A blog about making a beautiful home out of what you have, turning trash into treasure and using creativity to love the home you live in.
So are you on the hunt for more Creative Crafts, and Fun DIY Home Decor Tips and Tricks?
Let your creativity go wild with these fun ideas…
This Sweet Felt Hearts Craft is the perfect little Valentine's DIY for a garland, games, or gifts!  Plus, you won't believe how easy they are to make!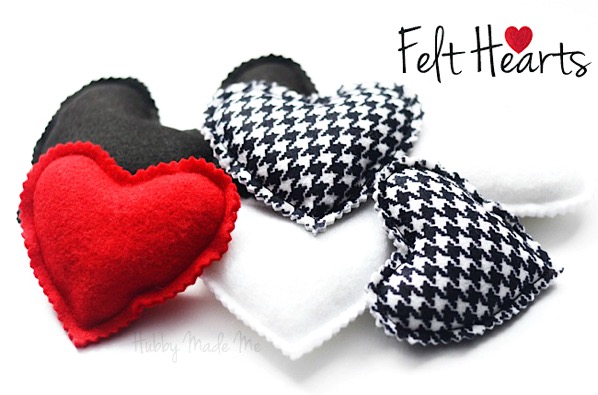 Get crafting with this easy step by step tutorial for How to Hand Sew a Boys Bow Tie!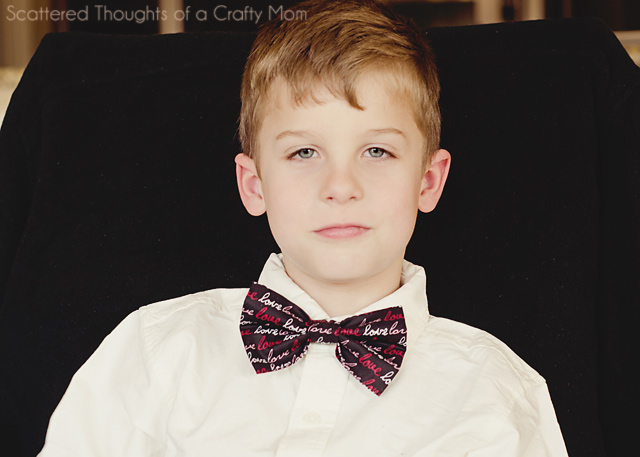 Create your own fashion DIY Camera Bag Insert Dividers & Purse with these easy step-by-step instructions! Carrying your camera never looked so good!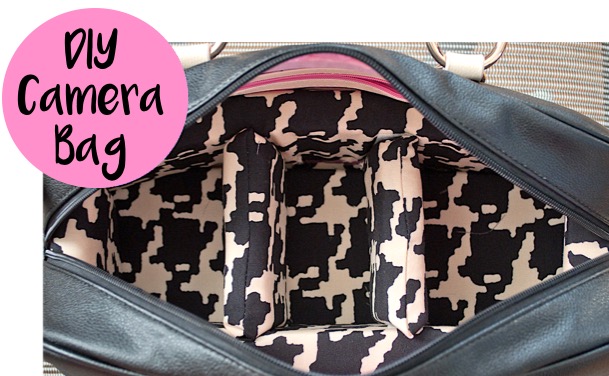 Make your own beautiful DIY Stenciled Burlap Table Runner with help from these simple tips!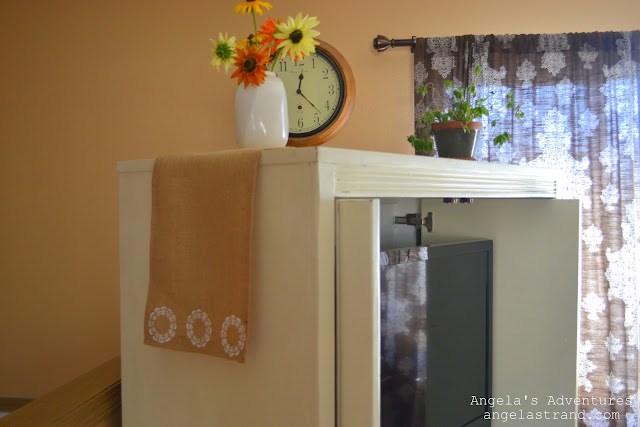 Freshen up your dining room and old chairs with these easy step by step instructions for How to Recover a Chair without Sewing!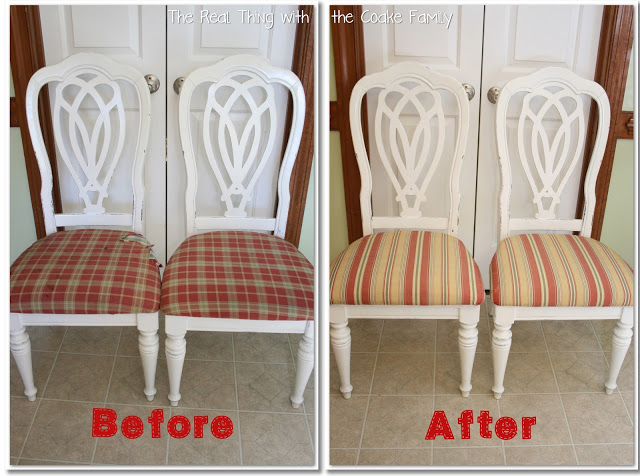 This DIY Memo Board is quick and easy to make, and the cutest addition to any home office or bedroom!

Cozy up on a chilly day or make some extra special homemade Christmas gifts with this No Sew Fleece Blanket Tutorial!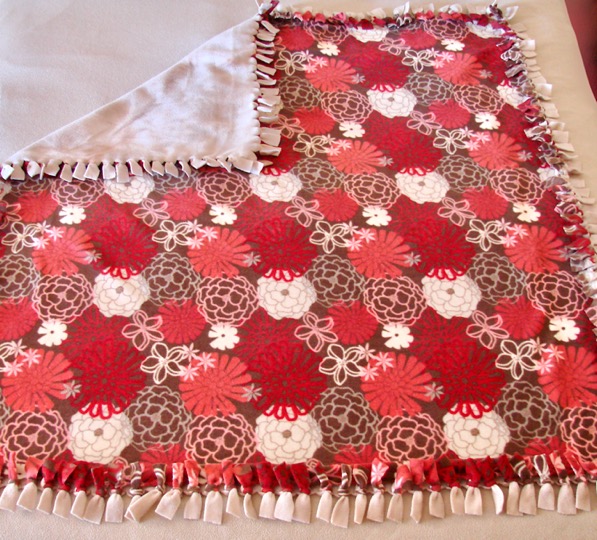 Keep your needle handy when you're sewing, cross stitching and embroidering with DIY Needle Minder Magnets! They're SO quick and easy to make!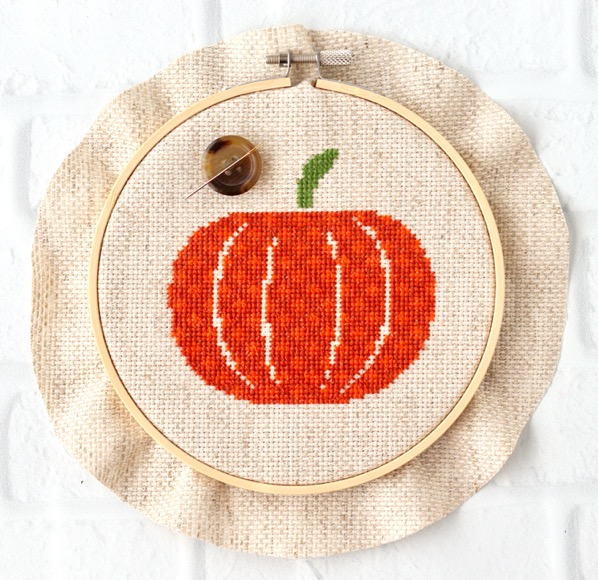 Feeling crafty??  It's time to get your Craft on and get inspired to do some fun crafts!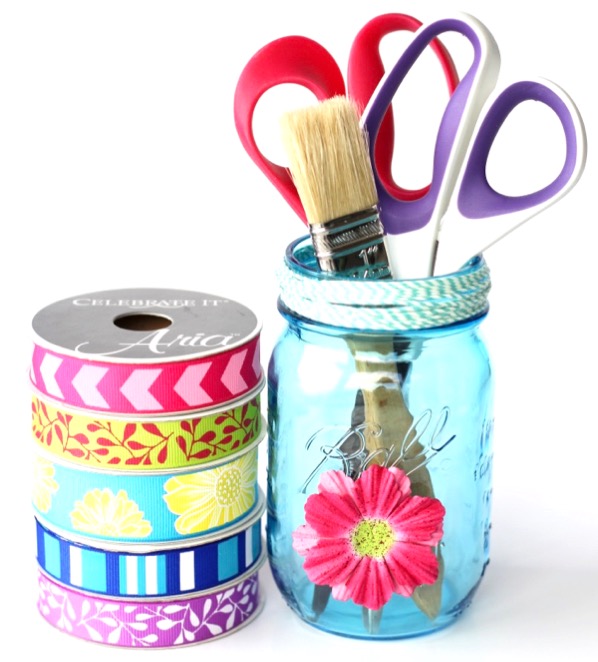 Use these Joann Fabric hacks and Joann money saving tips to make sure you always score the very best deals!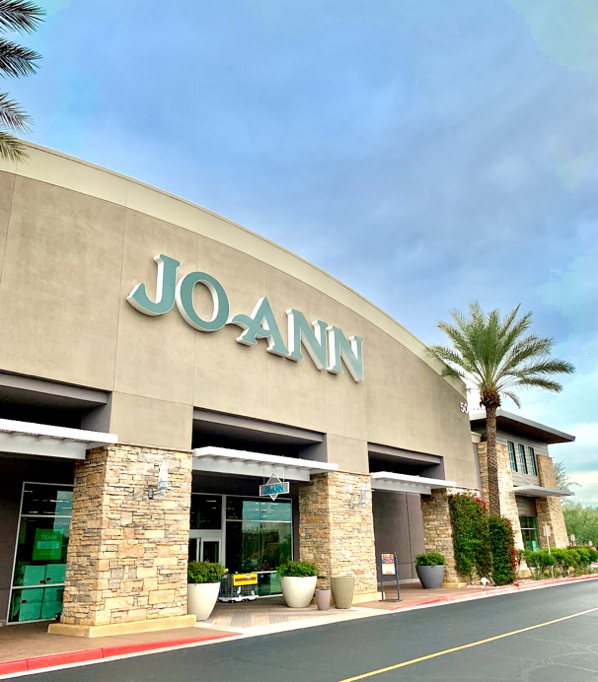 Are you ready to tackle your next crafting project?  Before you do, check out these EASY tricks and learn How to Save Money on Craft Supplies!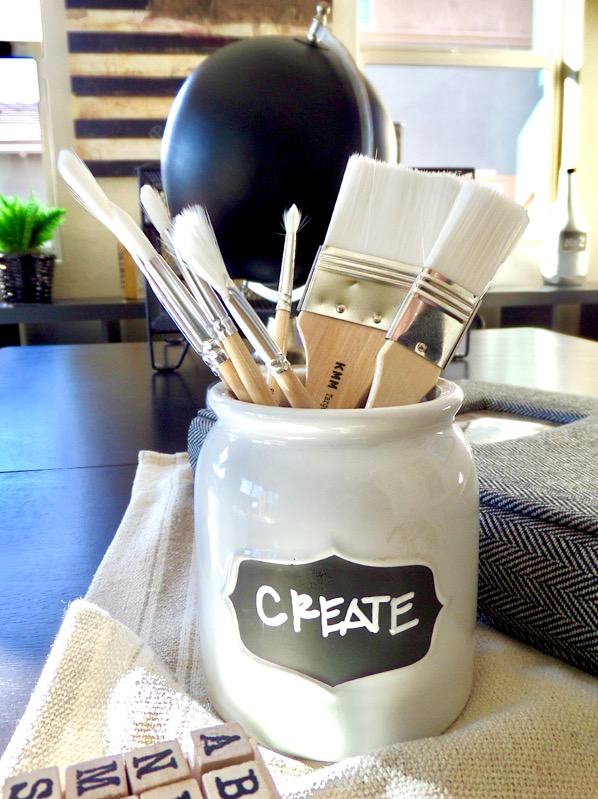 Give your home a gorgeous makeover with these Easy Designer Home Decor Tips and Tricks!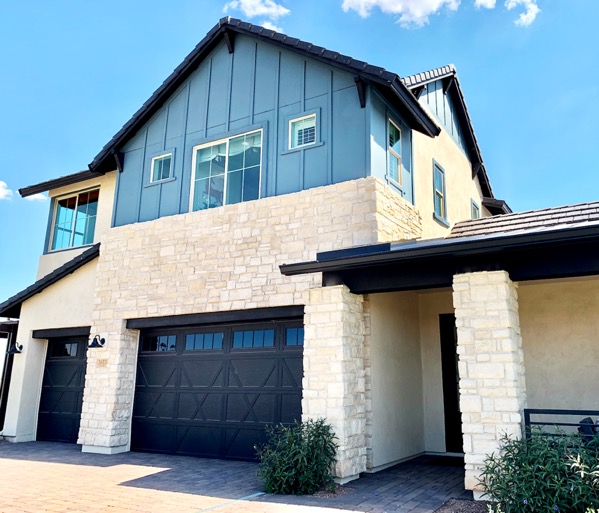 Frugal Girls LOVE great deals!  Before you shop, check out these Insider Tips + Shopping Hacks that will save you so much money at your favorite stores!!
So have you tried making a DIY Burlap Pillow yet?
Leave a comment and share…