I may get
paid
for ads or purchases made through links in this post.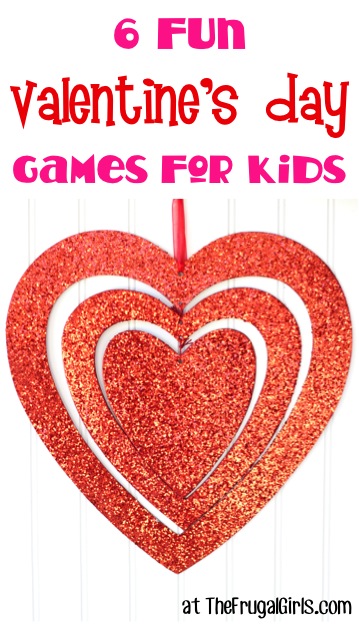 Following are some fun Valentine's Day Ideas
from Alison at Pint-Sized Treasures… enjoy!
Want to make your Valentine's Day even more special for the kiddos?  Try these 6 Fun Valentine's Day Games for Kids!
Ah! The special day that celebrates our love for each other is just around the corner! Just another opportunity to add some extra blessings to our family's day.
Why not pick a few of these fun games to make the day more memorable? Valentine's Day isn't just for sweethearts, it can be for families too! Celebrate the day together with your kids and save the evening for just you and your hubby.
Valentine's Day Games ::
Who Do You Love?
This is a great game for your family if you have small children. No winners or losers!
Arrange chairs in a circle so that the seats are facing inside.
The player who is "it" stands in the center of the circle, and the other kids sit in the chairs facing her.
The "it" approaches one of the seated children and says, "Who do you love?" The player who is approached must come up with an answer, such as "I love everyone wearing pink" or "I love everyone who has a dog," and then anyone wearing pink or who has a pet dog must stand up and scramble to find a new seat.
Players cannot shift to the seat next to them, should it become vacant. They must move at least two chairs away from their original spot.
In the meantime, "it" should try to sit down in one of the vacant chairs.
Once everyone finds a spot, the one player left standing becomes the new "it" and must then approach a seated player and ask, "Who do you love?"
Play until everyone wants to stop!
Valentine's Day Party Word Mix 
Need some giggles on Valentine's Day? Here's the game for your crew.
Before the game, write on index cards thirty different Valentine's Day related words. Mix the cards up and place them in the middle of a table and have each person select two cards. Each person then composes a song or poem with those two words in it. Then each person reads his poem or sings his song out loud for the entire family.
Wink
Have a circle of chairs, half the number of participants, plus one. Have half the people stand behind the chairs and half sit in the chairs. Make sure there is one empty chair with a person standing behind it. The person standing behind the empty chair is "it." "It" then picks one of the people sitting in the chairs and winks at them. The person in the chair has to race to the empty chair before the person standing behind her tags her. If she is tagged, she remains in her seat and "it" winks at another person. If the person in the chair gets into the empty chair, the person behind her is the new "it."
Heart Hunt
Place lots of hearts in various places around the house. Give kids a basket or cup to place all the hearts they find.  Either give a time limit or end the game when all the hearts are found.  Count hearts to see who got the most and reward with a prize!
Love Your Smile!
Everyone sits in a circle. The first player smiles and tries to get each person to smile. They get a point for each one that they get to smile on their turn. When their turn is over, they "wipe the smile off their face" and it is the next person's turn!
Heart Basketball
Cut a heart-shaped frame out of a corrugated cardboard box and spray paint it red or pink. Hang it from a doorway or have two adults hold it. Blow up red balloons and tie the ends. Kids try to score by batting it through the opening of the heart to score a point.
Alison Wood is a stay-at-home mommy of six pint-sized treasures.  She blogs about pregnancy, parenting and homemaking at Pintsizedtreasures.com.  She also enjoys living and ministering in Southeast Asia alongside her husband as a missionary wife.  Living in a third world country with six kids has taught Alison that frugal living is important and she enjoys finding creative and new ways to become more frugal!
On the hunt for more Fun Valentine Games, Crafts and Gift Ideas?  Check out these fun ideas…
Put some love into your craft time with this BIG List of Valentine's Day Crafts!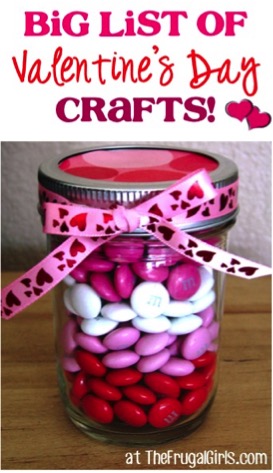 Be ready for Valentine's Day gift giving greatness with help from this BIG List of Creative Valentine's Day Gift Ideas!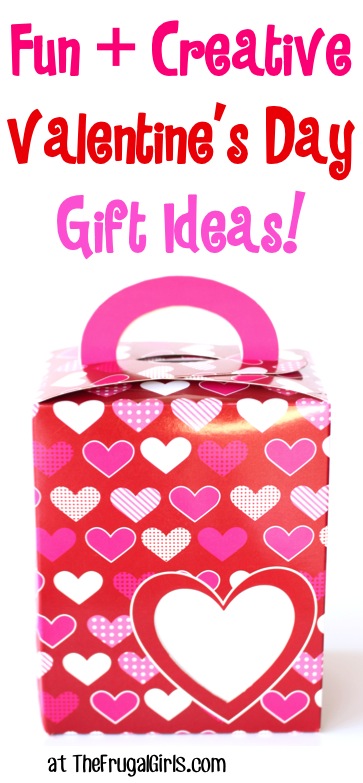 Load up on inspiration with this HUGE List of Unique Gifts in a Jar Recipes!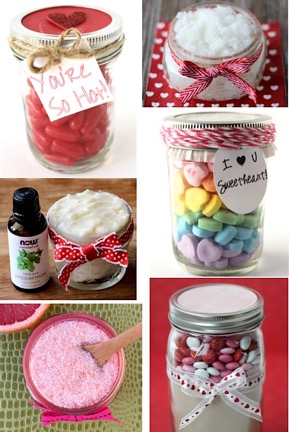 Are you ready for some fun and frugal Romantic Date Night Ideas?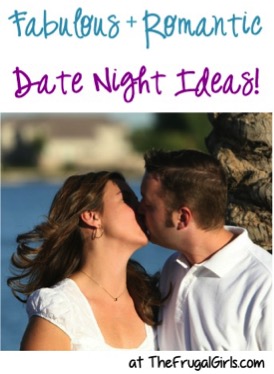 One of the best ways to celebrate Valentine's Day is with fun food.  These Valentine's Day Recipes are sure to inspire some yumminess!

Give your guy some love with these fun and creative Valentine's Day Gifts for Him!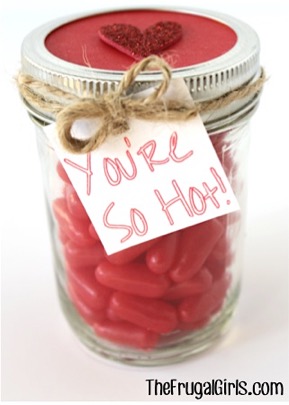 Score frugal gift ideas for the Kiddos, Teens, Mom, Dad, Grandma, Grandpa, Co Workers, Your Dogs, Your Cats, and more!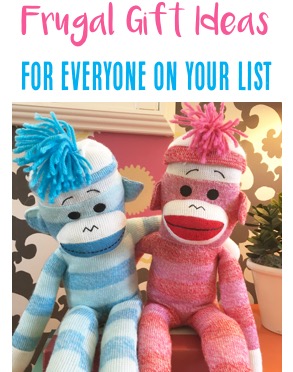 What are some ways you celebrate Valentine's Day with your little ones??
Any fun traditions?  Leave a comment & share!