I may get
paid
for ads or purchases made through links in this post.
Get crafting with this easy step by step tutorial for How to Hand Sew a Boys Bow Tie!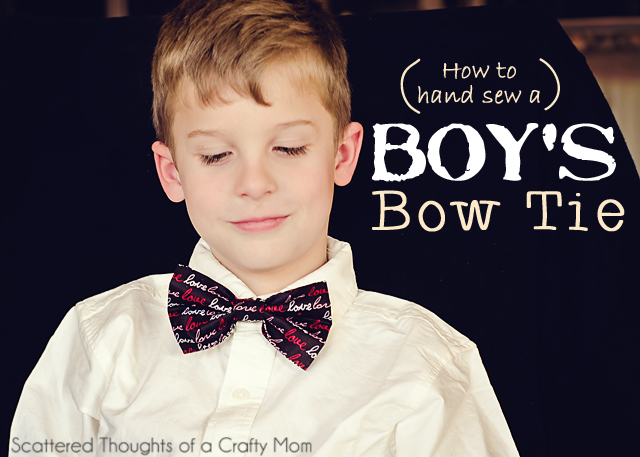 The following is an easy Bow Tie Sewing Tutorial and guest post by Jamie at Scattered Thoughts of a Crafty Mom… enjoy!!
Hello Frugal Girls' readers!  My name is Jamie and I blog over at Scattered Thoughts of a Crafty Mom.  I am so excited to be visiting today and sharing a tutorial with you.
And I love to visit Heidi's blog for all her fabulous deal links, tips, tutorials and of course, I love to hop over every Thursday to link up at her Chic and Crafty weekly party.
I love sewing, crafting with my kids, photography, cooking and reading. If you have never visited my blog before, it is full of fun tutorials, craft projects and recipes.  I would love for you to stop by for a visit sometime!
Here is just a little glimpse of what you will find on my blog:
Girls sewing tutorials, like these Flounced Hem Leggings, Kids Crafts like these Coffee Filter Flowers, and Recipes like this Chicken and Broccoli Pie.
Now, on to today's tutorial!
Related:
How to Hand Sew a Boys Bow Tie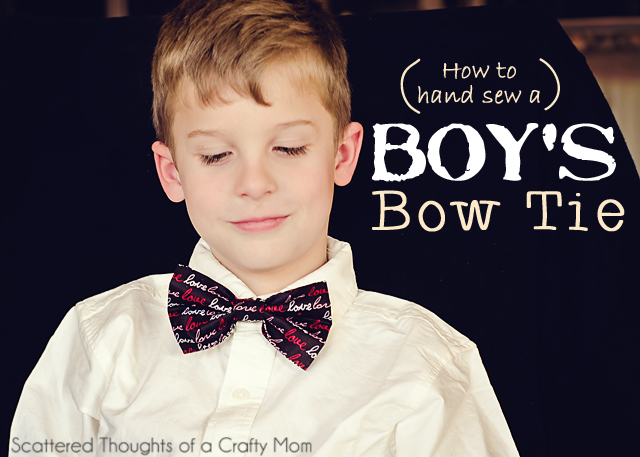 Last week, I made my daughter a knot dress for Valentine's Day.  I wanted to make my son something to wear to school for his Valentine's party as well.  He does like to dress in a "preppy" style, so I asked him if I made him a bow tie, would he wear it to school on Valentines Day.  (They do have a party on this day.)  I told him it would have Velcro on the back so it could be easily removed.  He liked the idea so I got to work…
The original version I made, was a little small in my opinion, so I remade it in a slightly larger version better suited for a 6 to 13 year old.  (The smaller version is the one he wore in our Valentine's day pictures.)  I will include the measurements for both sizes for those who want to make a bow tie for a smaller child.
The great thing about this project is that it is simple enough to hand sew if you don't have a sewing machine. The instructions are exactly the same no matter how you make it, but a sewing machine will take this 40 minute project down to about 10 or 15 minutes…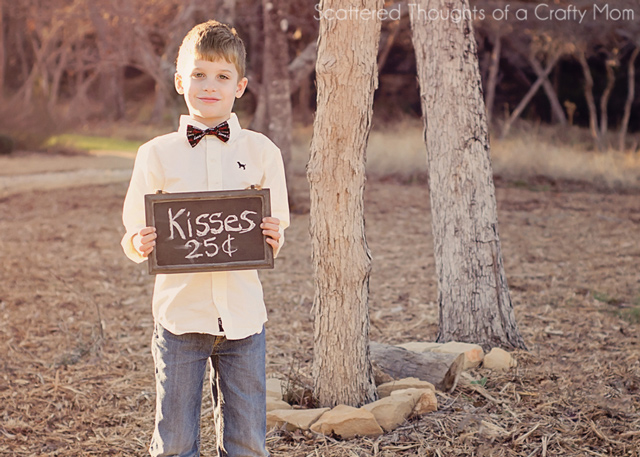 Our Valentine's Day Pictures really turned out cute!
If you are interested in making the knot dress in the pictures below, you can find the tutorial and a free printable pattern here: Knot Dress Tutorial.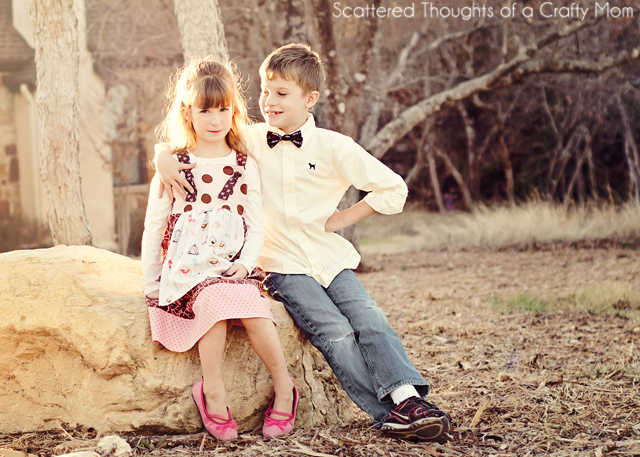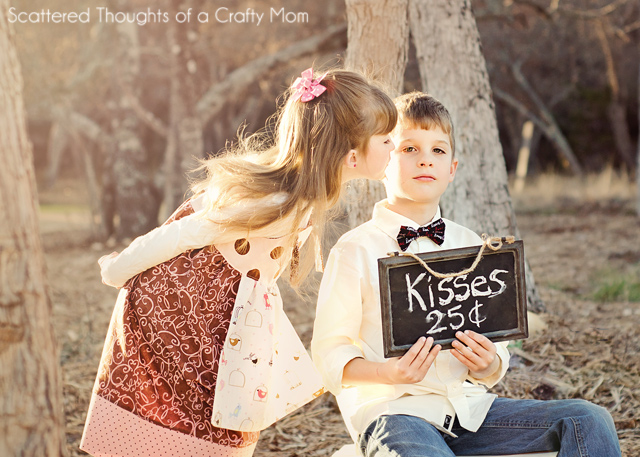 Here is How to Hand Sew a Boys Bow Tie:
Materials:
Scrap fabric (a fat quarter would be great)
Ruler
Scissors
needle and thread (I also used a bit of glue, but glue is optional)
Velcro
Instructions:
For the larger bow tie cut your fabric pieces to the measurements indicated below:
For a smaller bow tie, cut the main square to: 5.5 inches tall by 8.5 inches wide.  Cut the neck band to 16 inches by 2 inches and the fabric loop is the same.
Fold the bow fabric in half, longways, right sides together and sew a seam along the edge: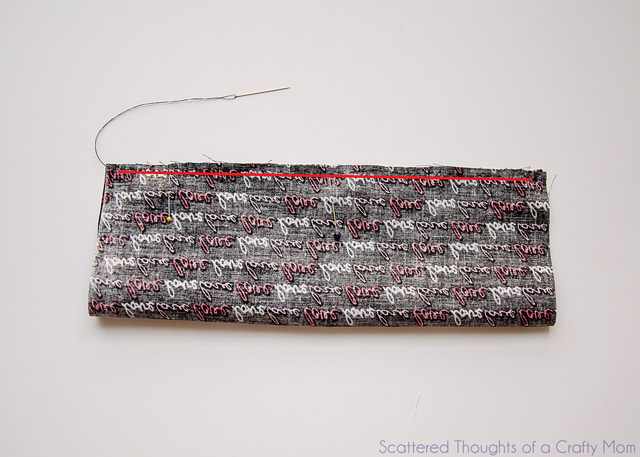 Flip the fabric right side out, and move the seam to the middle, as shown.  Use your fingers to "finger press" the sides flat.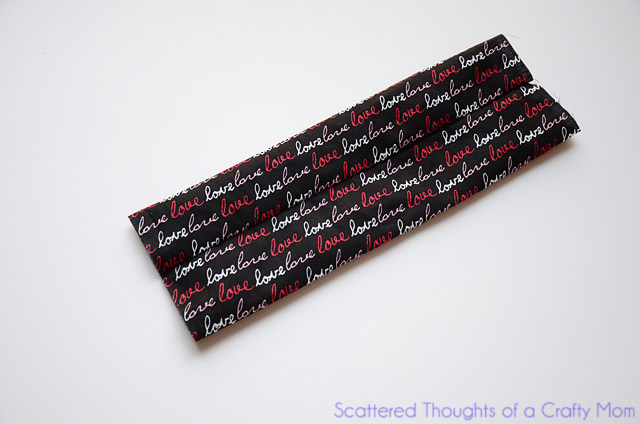 Fold the bow fabric in half again, seam side out, and sew another seam along the edge: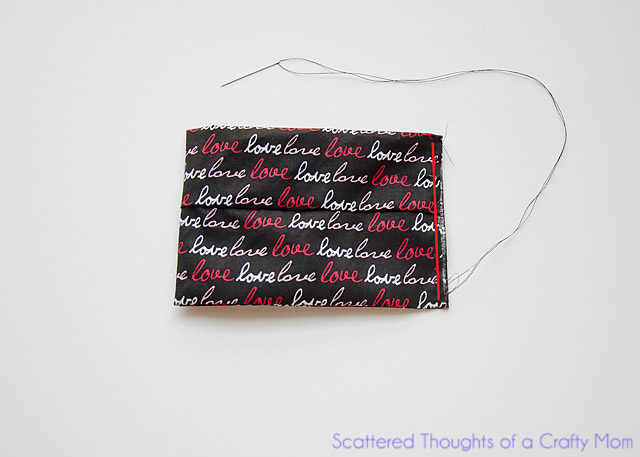 Flip the bow fabric around again, so the seam is on the inside, and finger press the edges flat.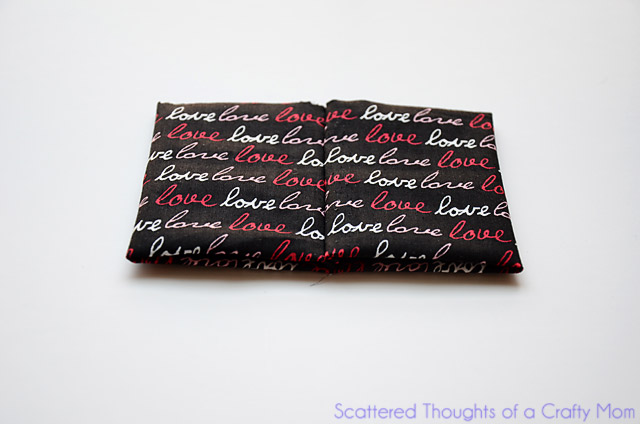 Find the middle of the bow fabric and scrunch it into a bow shape.  Add a few stitches to the middle to hold the bow's shape in place.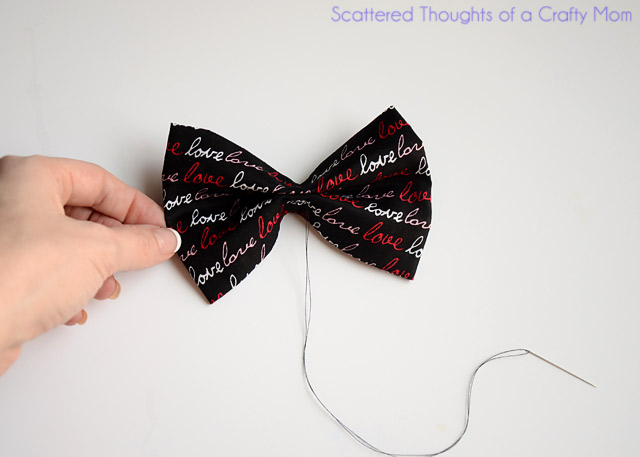 Grab the loop fabric, fold in half longways, right sides together and sew a seam along the edge.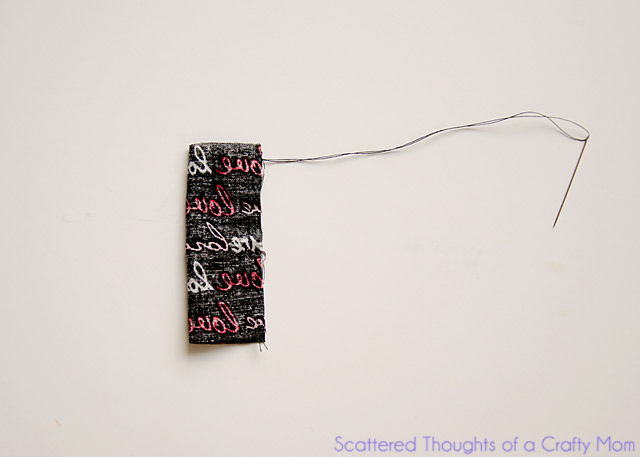 Flip the loop fabric right side out, moving the seam to the center and finger press the edges flat.
Fold in half again, seam side out, and sew along the edge.  Then flip the loop right side out, so the seam is on the inside.
Slip the bow through the loop, so the loop covers the center stitches.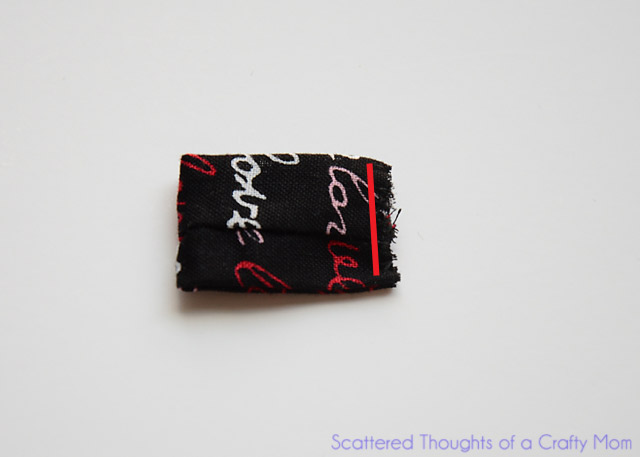 Grab the neck tie strap, fold in half longways, right sides together and sew the seams marked in red below: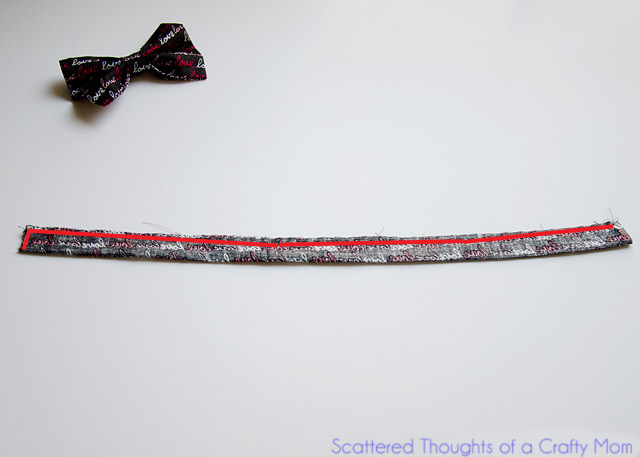 Flip the strap right side out and press flat with an iron.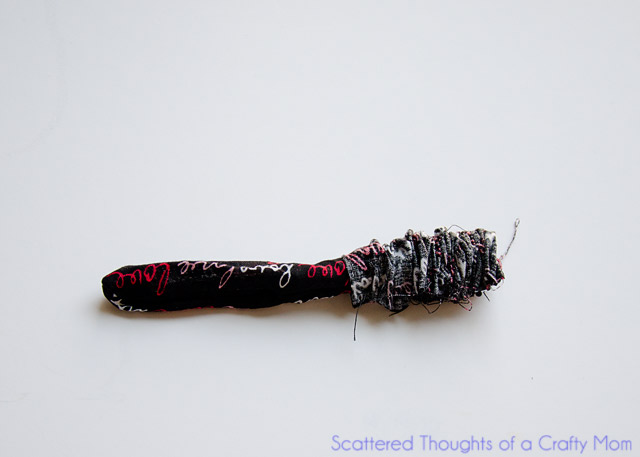 Use a safety pin and thread the strap through the loop on the back of the bow.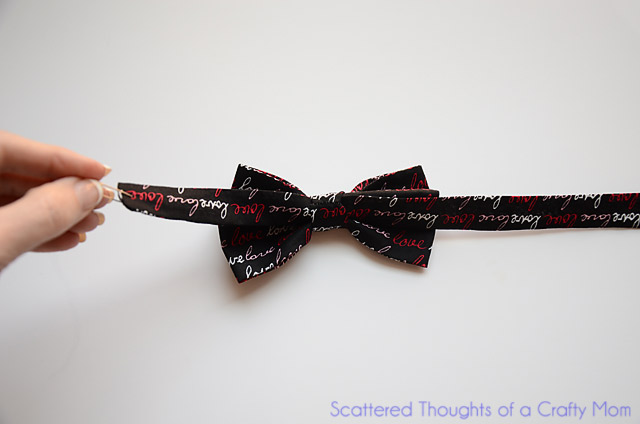 Cut a your Velcro into about 3/4 to 1 inch pieces.  You will want the scratchy side of the Velcro to face out.  Attach the scratchy Velcro piece to the strap on the side with the finished edge.  You can hand or machine sew the Velcro in place.  (I got lazy and use hot glue, it adheres very well if you don't let it cool too much before attaching it to the fabric.)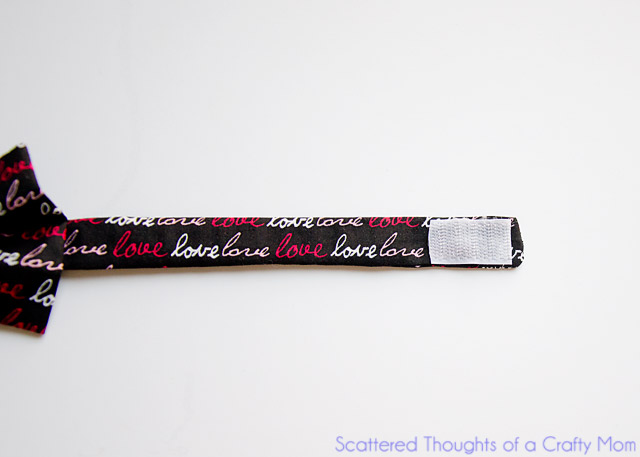 Hold the bow tie in place and mark where to put the second piece of Velcro.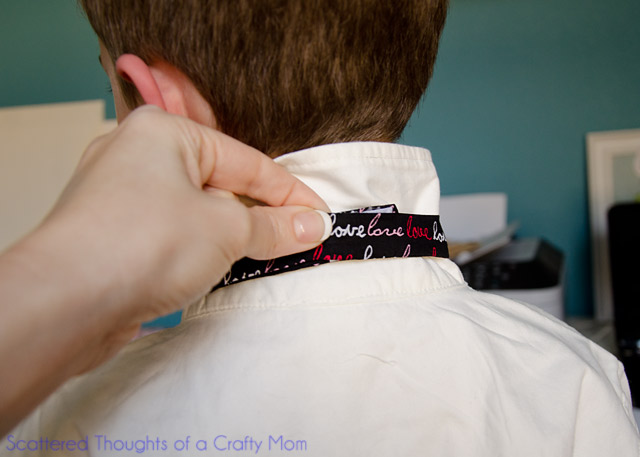 Fold the unfinished edge in where you marked it and sew along the edge to close the opening.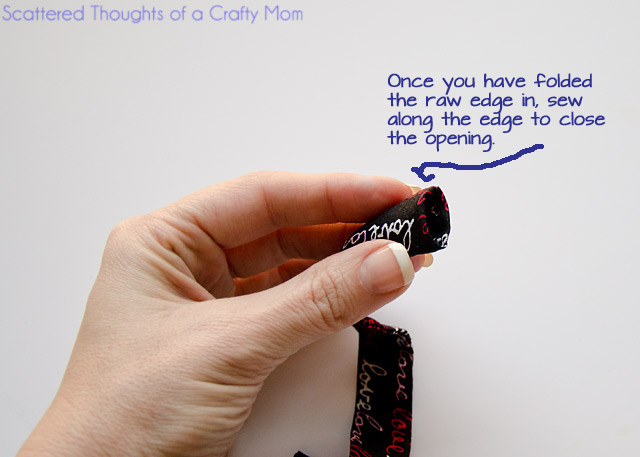 Attach the second piece of Velcro and you are done!  Isn't it cute?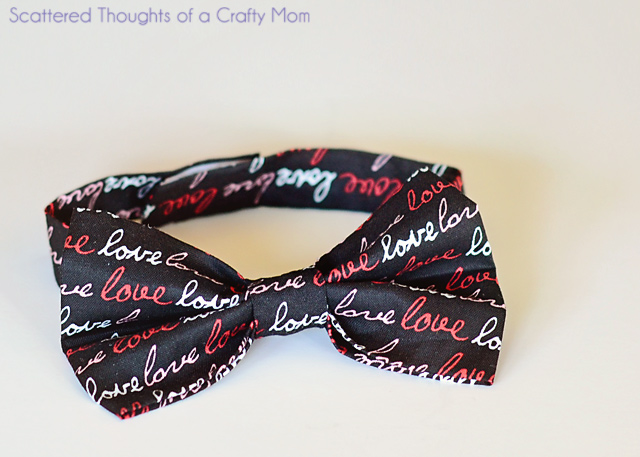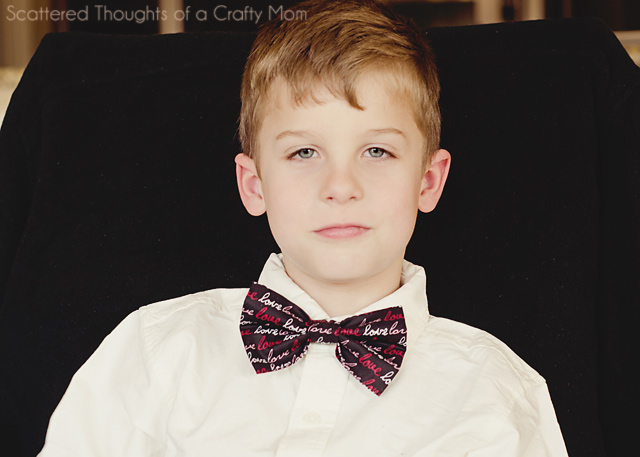 Let me know if you have any questions and I will do my best to help you!
If you have a chance, please stop by my blog and say hi!  You can also find me on Facebook, Twitter and Pinterest!
Thanks again Heidi, For letting me visit and share this tutorial with your readers!
So are you on the hunt for more Fun Crafts and Frugal Fashion Ideas?
I know you'll love these creative ideas…
These Cute Flower Headbands for Babies and Little Girls are fabulous for your own baby or little girl, and also make wonderful thrifty gifts!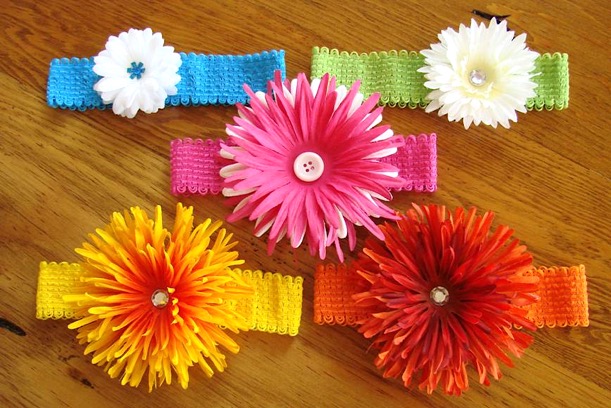 Not only are these hair clips adorable… they're also super-thrifty and a cinch to make!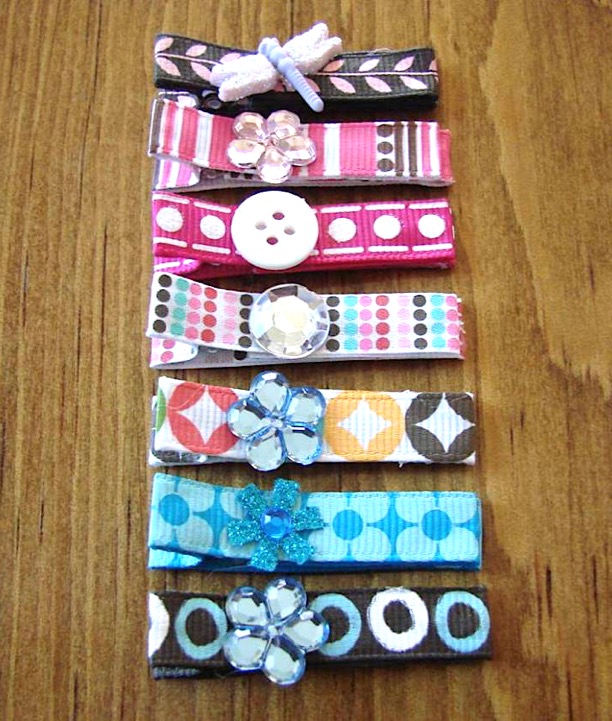 Learn how to make Korker Hair bows with this easy DIY tutorial!
You'll love this BIG List of Fun DIY Hair Clips and Bows. They're SO easy to make, and make super-cute gifts, too!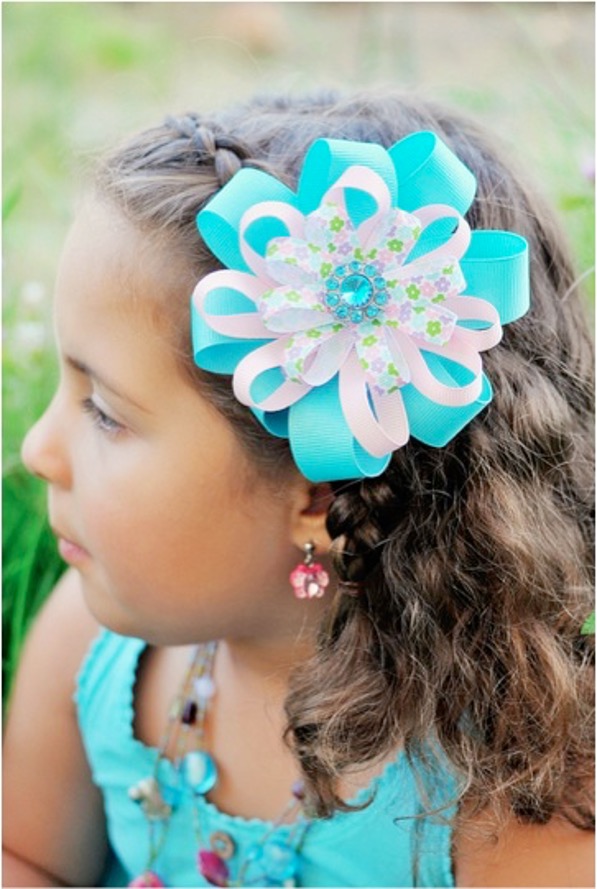 When you know how to make a fleece scarf, you can afford as many scarves as you want!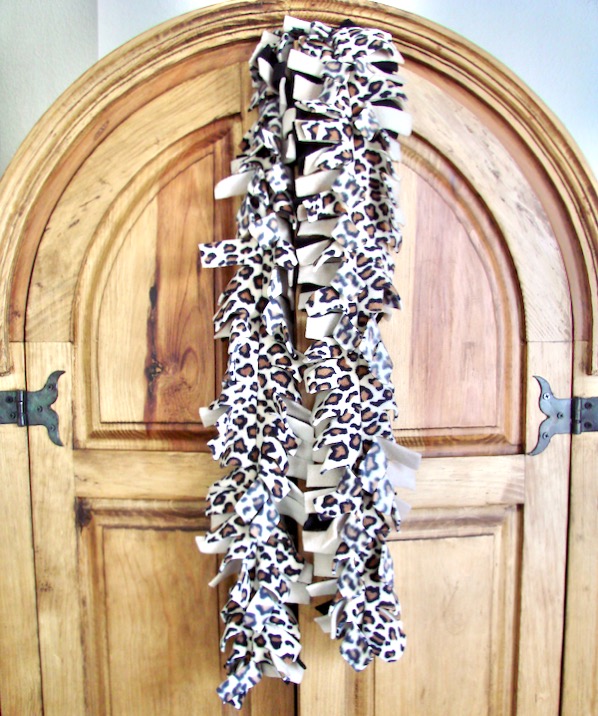 This Sweet Felt Hearts Craft is the perfect little Valentine's DIY for a garland, games, or gifts!  Plus, you won't believe how easy they are to make!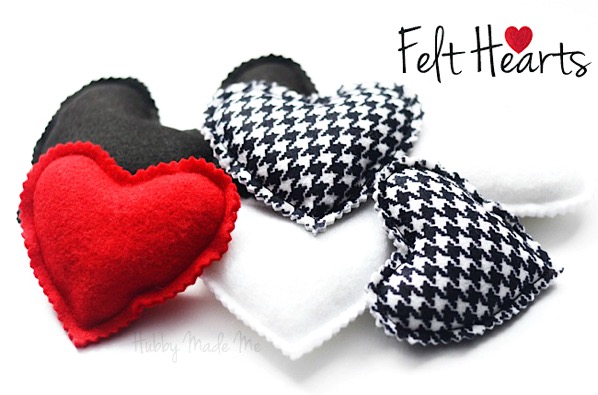 Freshen up your living room or bedroom with an adorable Spring Bloom DIY Burlap Pillow! You don't need to buy a new throw pillow when you can do this instead!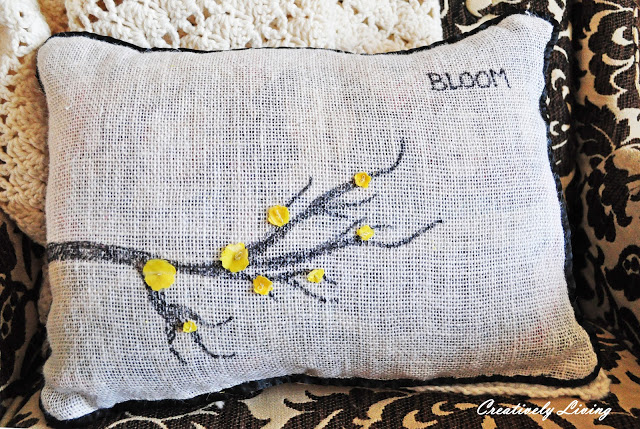 Create your own fashion DIY Camera Bag Insert Dividers & Purse with these easy step-by-step instructions! Carrying your camera never looked so good!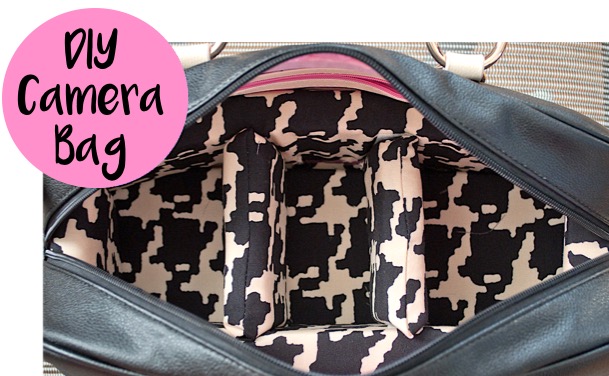 Make your own beautiful DIY Stenciled Burlap Table Runner with help from these simple tips!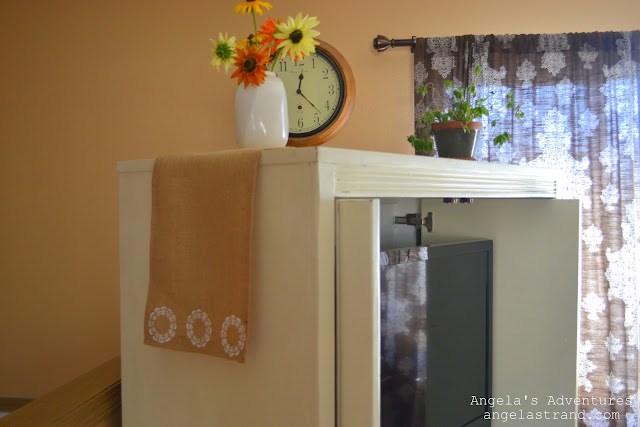 Freshen up your dining room and old chairs with these easy step by step instructions for How to Recover a Chair without Sewing!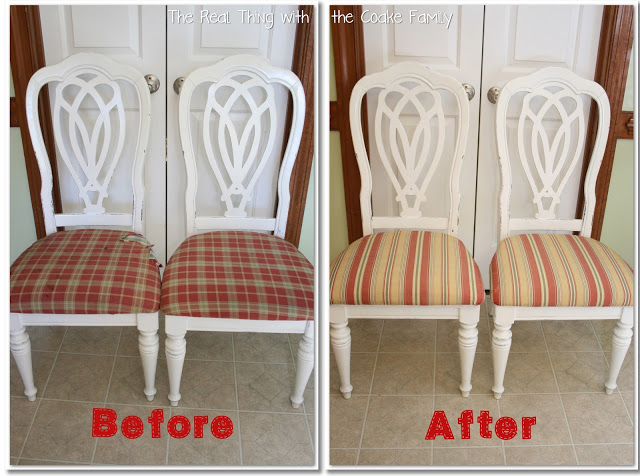 This DIY Memo Board is quick and easy to make, and the cutest addition to any home office or bedroom!

Cozy up on a chilly day or make some extra special homemade Christmas gifts with this No Sew Fleece Blanket Tutorial!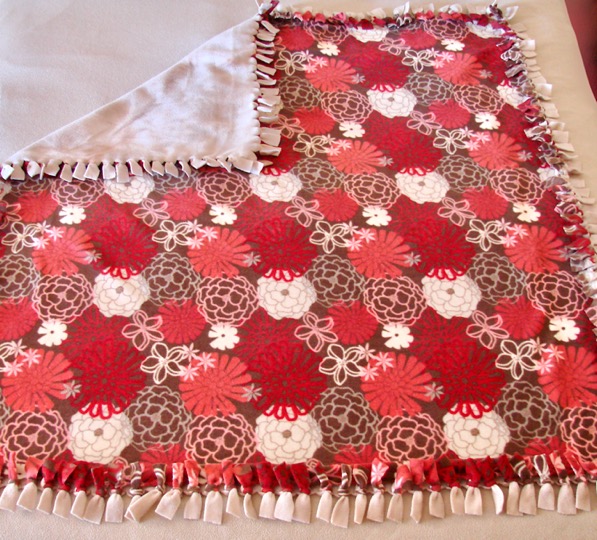 I've got an easy, budget friendly, no-sew tip to share with you today… it's all about lengthening the life of your pants!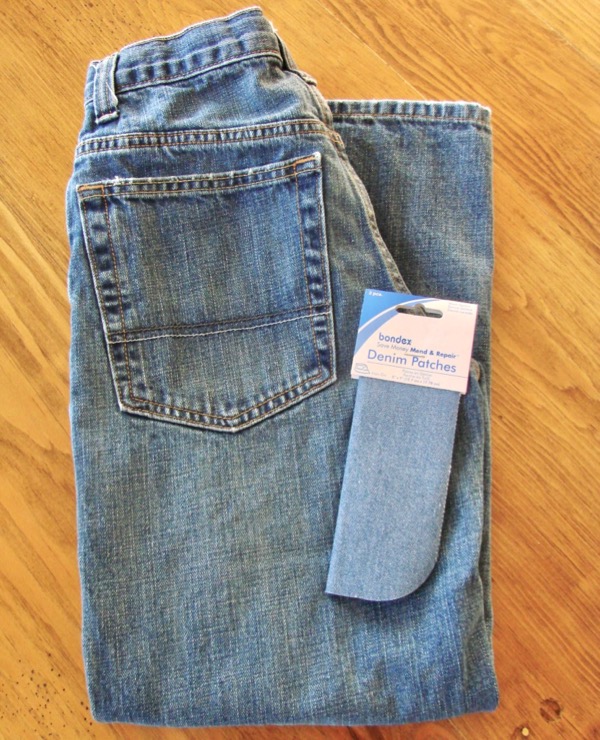 Keep your needle handy when you're sewing, cross stitching and embroidering with DIY Needle Minder Magnets! They're SO quick and easy to make!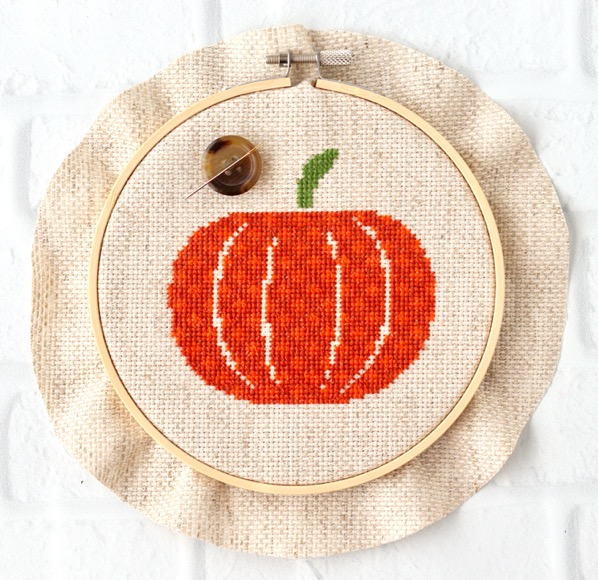 Feeling crafty??  It's time to get your Craft on and get inspired to do some fun crafts!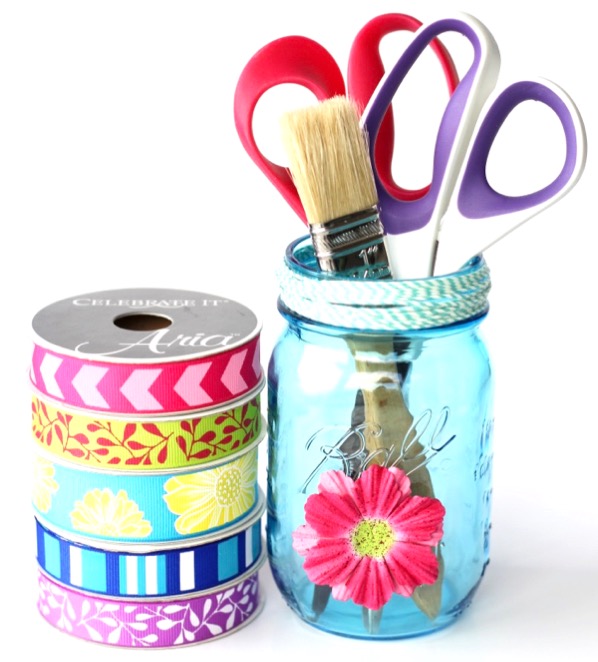 Use these Joann Fabric hacks and Joann money saving tips to make sure you always score the very best deals!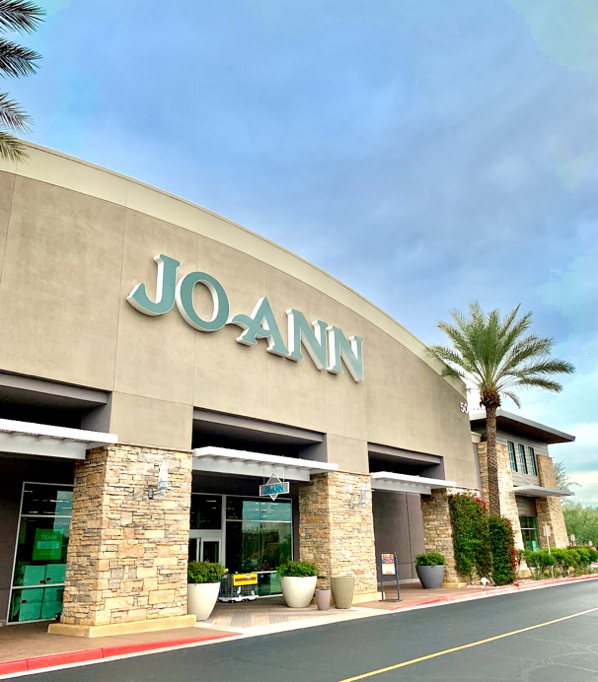 Are you ready to tackle your next crafting project?  Before you do, check out these EASY tricks and learn How to Save Money on Craft Supplies!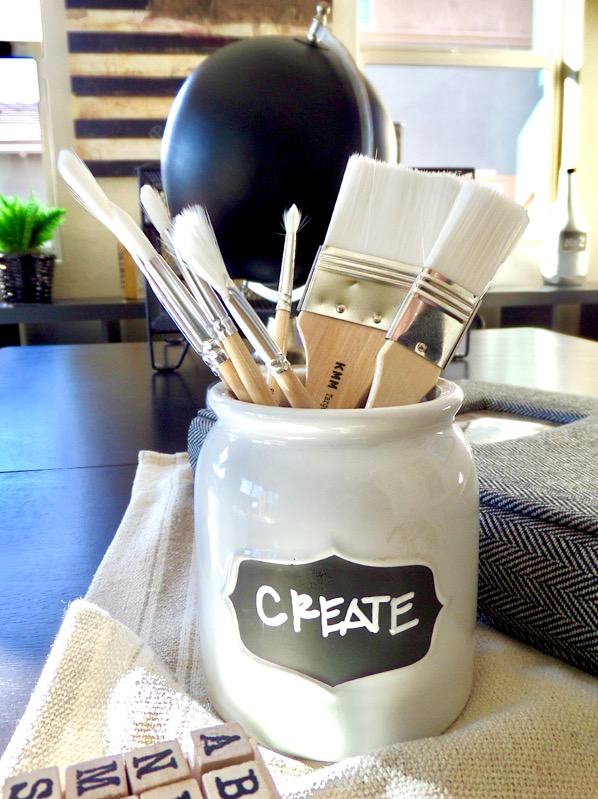 Are you wondering how to dress classy… on a budget?  These Frugal Fashionista Deals and Tips will save you so much money, while helping you achieve that chic and timeless style!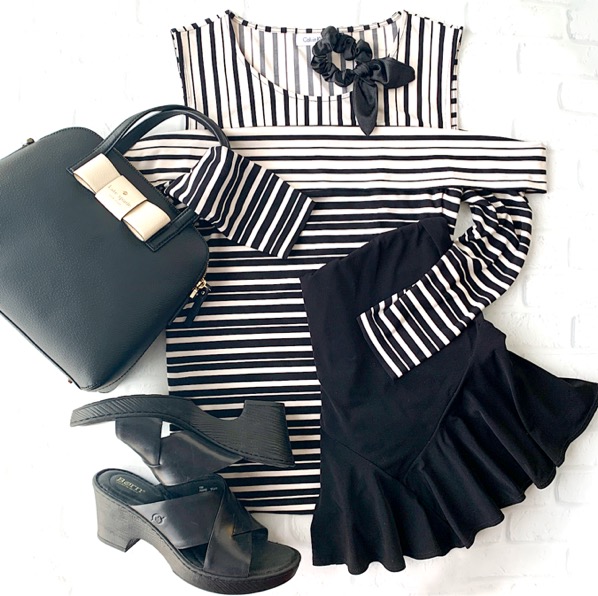 You won't believe how much you'll save at Target, Walmart, Amazon, Home Depot, Bath & Body, Homegoods, Kohl's, Sephora, Lowe's, Old Navy, TJ Maxx, Marshalls and more!
So have you tried this method for How to Hand Sew a Boys Bow Tie?
Leave a comment and share…