I may get
paid
for ads or purchases made through links in this post.
Here's a first… enjoying your S'mores without the heat!  That's just what this EASY S'mores No Bake Cookie Recipe serves up!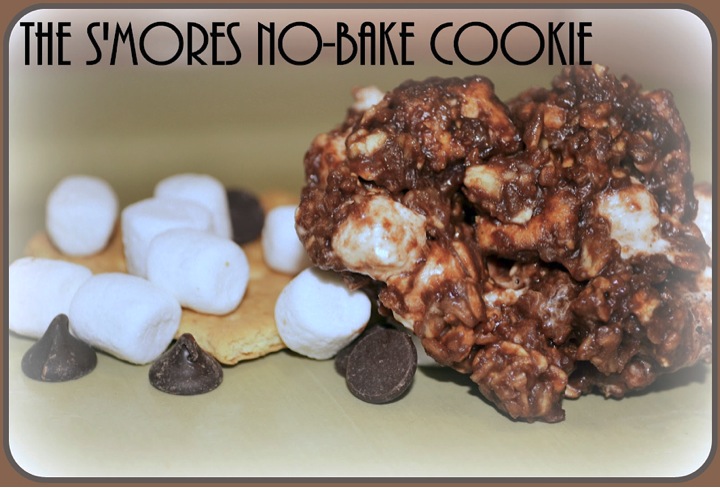 The following is a yummy No Bake S'mores Cookie Recipe and guest post
by Angela at Angela's Adventures… enjoy!!
The other day, Judah and I decided to make up a cookie recipe together. We decided to get creative and make something that was simple, relatively quick and hopefully, super yummy.
Have I mentioned how much I love cooking with him? Sure, it's more time consuming (and messy!) than doing it myself, but he cracks me up and he is so much fun. Since my husband said that these are the best no-bakes that I've made, I decided to share the recipe: a S'mores No-Bake Cookie!
Related:
S'Mores No Bake Cookie Recipe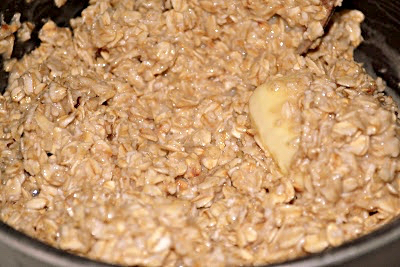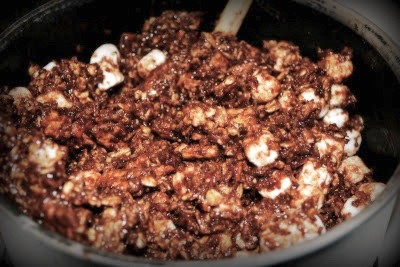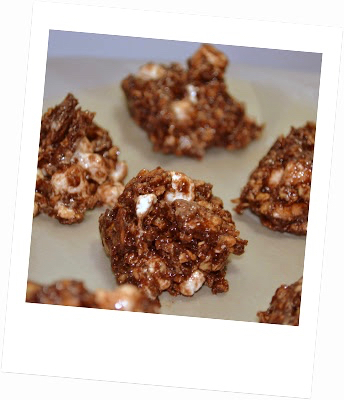 S'Mores No Bake Cookie Recipe
Here's a first... enjoying your S'Mores without the heat!  That's just what this EASY S'Mores No Bake Cookie Recipe serves up!
Ingredients
1/2

stick of butter

1

cup

milk

½

cup

sugar

3

cups

Rolled Oats

Approx. 8 Graham Crackers broken into small pieces

1

cup

chocolate chips

2

cups

mini marshmallows
Instructions
Over medium heat, melt the butter.

After butter is melted, stir in the milk, sugar and rolled oats. Allow to cook until the oats are soft, while stirring constantly.

Next, stir in the graham cracker pieces and chocolate chips.

Take off of the heat and allow to cool for a minute before adding in the mini marshmallows.

Scoop onto waxed paper and immediately put into the freezer to harden.

After cookies are nice and set, they can be stored in the refrigerator in an air-tight container.
Have a beautiful day, friends!
♥ Angela
Angela's Adventures is written by Angela, a stay at home mom of two little ones (and another one on the way)! Angela loves writing about daily life with her little ones, her crafting and cooking adventures. Creating tasty recipes and making her home beautiful, without spending much money is a passion of hers. You can also find her on Pinterest!
Now… I have even more amazing No Bake Dessert Recipes and delicious S'mores Recipes to share that I know you're gonna love.
Have fun exploring these tempting treats…
Skip the oven and use your stovetop instead to make this Easy No Bake Cookie Recipe with just 7 ingredients!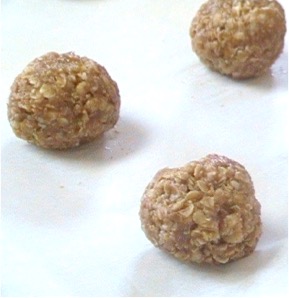 All you'll need are just 10 minutes and 4 ingredients to create this fast and easy protein packed snack option.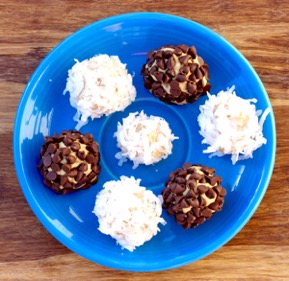 Keep your cookies simple and delicious with this easy Almond Joy No Bake Cookies Recipe!  Quick to make and oh-so tasty… get in my belly!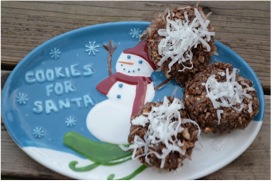 These Acorn Candy Cookies are so irresistibly delicious, it's almost impossible to have just one!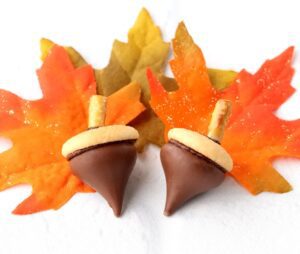 The combination of a Salty Pretzel, a Chocolate Caramel Rolo Candy and a Rich Pecan Nut create a finger food delight.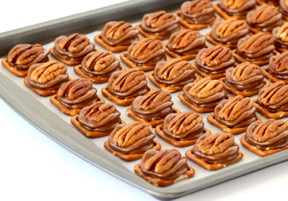 Give your ordinary ol' Rice Krispie Treats with marshmallows a delicious makeover with this easy Peanut Butter Chocolate Rice Krispie Treats Recipe!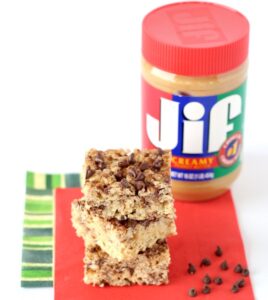 These sweet little treats using chocolate Reese's mini peanut butter cups are the hit of every party, and will disappear as fast as you can make them!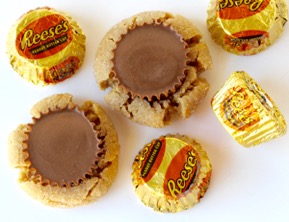 The unthinkable happened when S'Mores made their way into these S'Mores Cake Mix Cookies!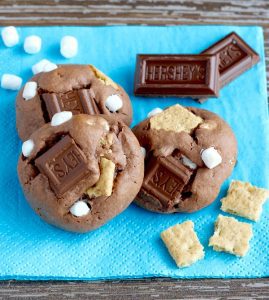 This easy Sheet Pan S'mores Recipe will have you baking up perfect toasty s'mores in your oven… in less than 5 minutes!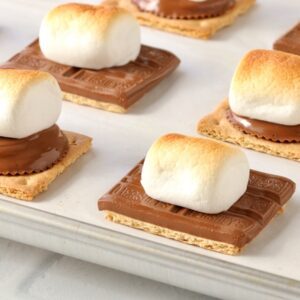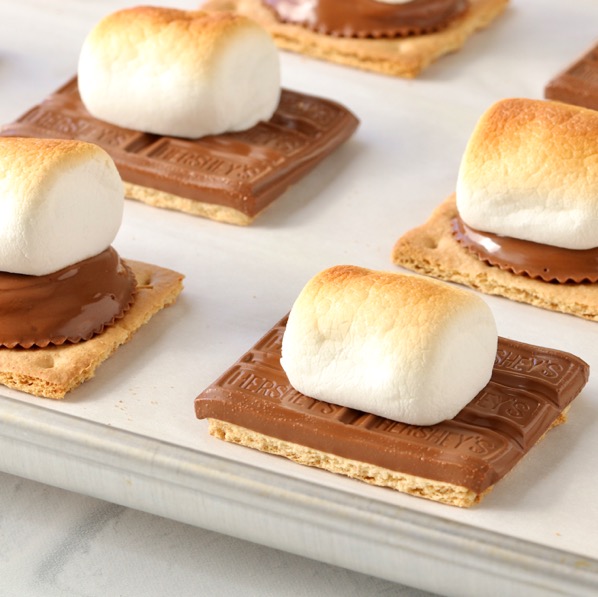 Craving some S'mores? Check out these totally outrageous S'mores Recipes – and feed your S'mores cravings in a brand new way!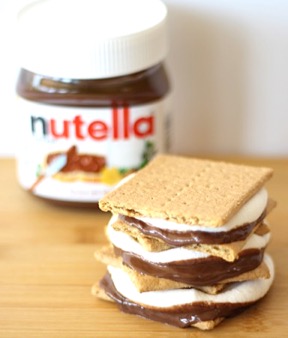 We all have a little cookie monster inside of us… so why not spoil your inner cookie monster with a gigantic list of ridiculously easy 5 Ingredient Cookies?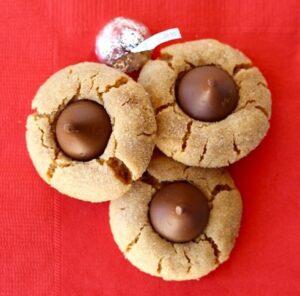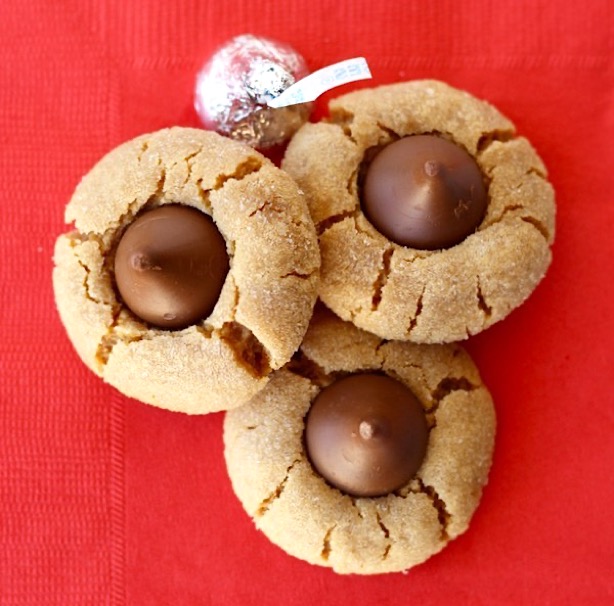 Take the heat right out of the kitchen with these delicious No Bake Dessert Recipes!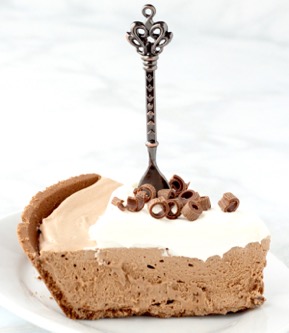 Grocery Money Saving Tips:
Want to know how to cut your grocery bill in half?  Keep more cash in your wallet with these easy money saving tricks!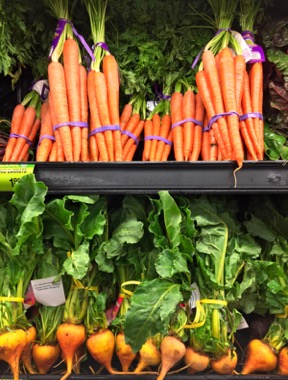 So have you tried this S'mores No Bake Cookie Recipe yet?
Leave a comment and share…