I may get
paid
for ads or purchases made through links in this post.
Stay frugal and make your home amazing with these creative ideas for decorating your home on a budget!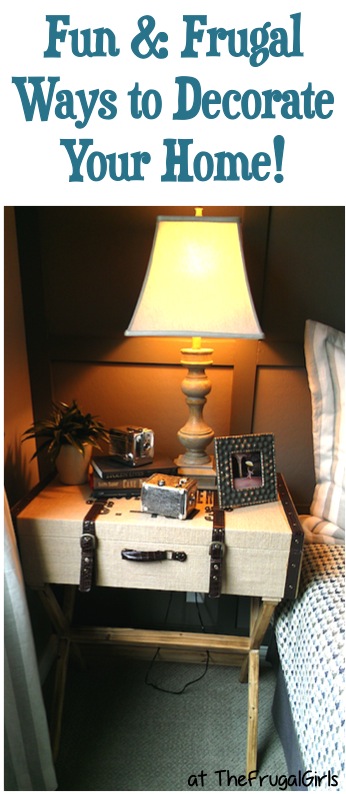 Want some fun and frugal ideas for decorating your home??  Your frugal friends have shared some fabulous budget savvy decorating tips!
Keep your budget intact and your bank account healthy with these Creative Ideas for Decorating Your Home on a Budget…
Related:
Creative Ideas for Decorating Your Home on a Budget
CC said: "The best advice my Mother ever gave me was to buy good wood pieces and inexpensive cloth items.  If your wood should become scratched/dented/etc., it can be repaired.  But should you rip fabric, the piece is pretty much a throw away."
Kate said: "I'm an interior designer and actually just bought my first home too. I come across this question/dilemma a lot wig friends and clients and Here are some of the best advice I can give
*buy one high quality piece per room like a good sofa that will last 10 years (rather than buying a new one every 3 years)…. Saves money in the long term
* go neutral with major pieces and add color with pillows, drapes and area rugs from target, etsy ad ikea.
So spend on the most importan piece in each room then be thrifty on everything else! DIY projects are always a cheap way to add personality!"
Amy said: "Pay for the things you know will last forever and you won't ever grow tired of.   For everything else, pay as little as possible.  Try to make things yourself.  Get creative, especially for projects that require custom sizes. Sometimes just wandering around Home Depot you will come across the perfect fit in a product you never knew existed."
Amber said: "Thrift stores & Craigslist (the free section) Seriously. You really can find amazing things there. I have furnished my entire 3 bdrm apt with nice things from those places. Case in point: We finally we ready to move from a double sized bed to a queen, Some guy on craigslist had to move that night and needed someone to come take his bed; that night. So we drove up to Tahoe, IN THE SNOW and got a free 7 month old mattress and box spring, Then I had a friend who had a queen sized metal frame that I gave my old bed in to trade for, and I went to Savers and Goodwill and picked up 2 sets of queen sheets and a BRAND NEW comforter, and duvet cover for under $25 I am now I am on the look out for a headboard. It has taken me almost a year to get my pace how I want it, but slowly it is getting there. You dont have to buy all NEW furniture. Also ask relatives, friends, whenever someone has stuff they want to get rid of and I dont have it, I will take it used or not. I have some things that are going on my wedding registry because of this; my grandma gave me a temperamental toaster, and I would like one that likes to toast when I tell it to, etc. But mostly I get by with what I have and when I see something I can get for cheap I do."
Jasmine said: "I love the salvation army. I suggest you go when to store opens to find the best deals on furniture. I found 2 nightstands that was real wood and beautiful for cheap. Computer desk in excellent condition. The only thing I would buy new are mattresses and appliances. For everything else I would go to salvation army or craigslist. I wish you the best and have fun decorating."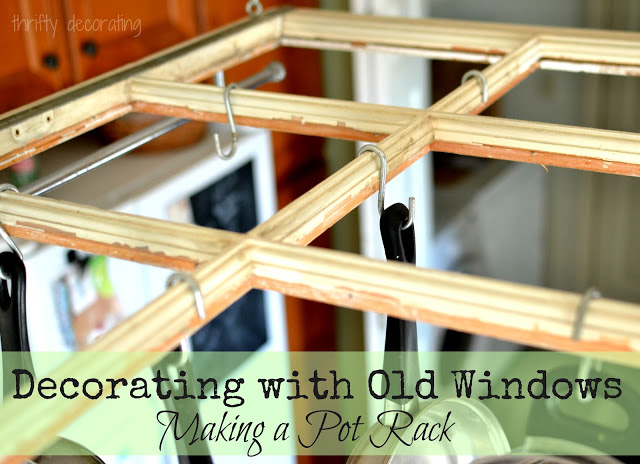 Heather said: "Refinish furniture on your own.  I recently purchased a solid oak dinette set that was 30 yrs old and in fantastic shape for $30 at a yard sale. Refinished it in black lacquer spray paint and distressed the edges. It looks fantastic.  Paint supplies cost me $20 at Walmart."
Heather said: "I agree with many of the other posts. Our first home consisted of many family heirlooms and garage sale items. I also have used Savers and Goodwill to see if I can find decorating pieces. Another idea is that sometimes you can get items on clearance, new furniture pieces, at scratch and dent sales in many furniture stores. I also agree with idea of painting to make your new home feel warm and inviting. A little paint is the first way to give it a clean, new feel and it is budget friendly. I also use Craigslist and now I am very excited to try freecycle. Thanks for sharing the link."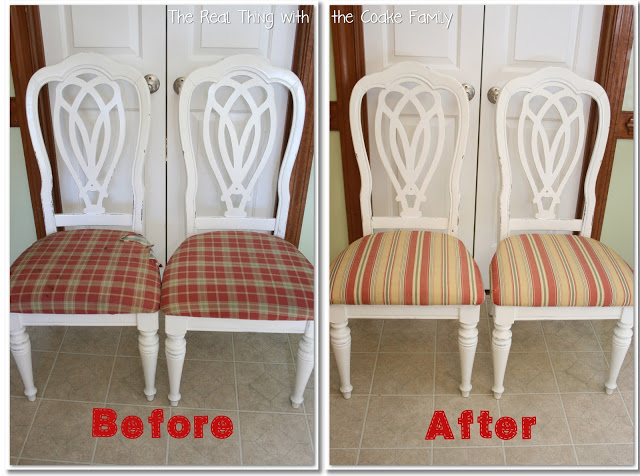 Joy said: "Thrifty stores and garage sales are great places to find inexpensive furniture and things for your home. Another great place is to check craigslist and your local newspaper for free or under $100 items. Watch curb sides for "free items" as well. Think outside of the box…. can it be repainted, slip covered or used for another purpose. I've done this a lot over the years. "
Annie said: "I found a floor model curtain on clearance.  I cut it in half, making two curtains from the one, then stitched it up.  Now I have expensive looking lined curtains for a fraction of the cost.  I paid about $12.00 total!"
Kasey said: "If your windows turn out to be odd sizes, you can use inexpensive sheets from Walmart to make attractive curtains."
Peg said: "Always ask your friends and family for unwanted items.  I am having a second 'Recycle Party'- friends and family bring their unwanted housewares and we swap. Last one was such a success, I decided to do another one."
Pam said: "Freecycle! One member in my area was trying to landscape her very bare yard from Freecycle."
April said: "I made curtain rods for my whole house (i have an 1800 sq. ft. house with lots of windows) out of 1/2 inch metal conduit. it was $2.10 for 10 ft. they will cut if for you for free at home depot and lowes. i ended up buying 5 pieces of conduit for the whole house. i also bought packages of wooden rod brackets for about $2 each and a 2 pack of wooden finials for about $2 each also. i then bought spray paint and a clear prptective coat for all the rods. i just spray painted everything the same and it looks great! i will never go back to buying the traditional stuff again! i also used clearance tablecloths from target ($4 for a 60×84 piece of fabric – they ahve some really pretty stuff) for curtain panels and then just used some coordinating fabric at the bottom to lengthen them. i attached them with no-sew hem tape. the most expensive thing for this whole-house project was the spray paint. be creative and think outside the box. they are NO RULES when it comes to decorating. you need to like the way your house looks and works for you!"
Demaree said: "We made a faux headboard with wallpaper and crown molding. I chose a simple pattern with vertical stripes for the "headboard" and we mounted it right on the wall (about 4-1/2 feet high and just beyond the width of the mattress frame). We painted the rest of the walls a complimentary color and framed in the wallpaper with crown molding. Very cheap and it looks great!"
Amy said: "If you don't care whether things are new or not, check out garage sales or get things from family when they're upgrading. My fiance and I registered for a really nice $300 kitchen cart, and ended up getting a similar one for free from my sister when she and her husband were making room for their 2nd baby.
We also get things one at a time…doesn't make it seem as expensive.
Set aside a savings account now that you put a certain amount of money in every month and designate it for something in particular (for example, the new couch or kitchen table you're wanting.) When you have enough money, you can buy it and it doesn't feel like you're out $1000 or whatever because you had been saving the money just for that.
Target often has coupons in the newspaper for a free $10 giftcard with a new prescription. I have a lot of medical conditions and fill a lot of prescriptions. My doctor is willing to write me a new prescription every month (rather than give me refills) so I can use the coupons. We save them up for "big" purchases rather than getting $10 off here, $10 off there, etc. We also watch the clearance purchases: we registered for a $120 bread machine and found it on clearance at Target for $40.
Finally, watch for really good deals and take advantage of coupons, price matches, etc. We also registered for a $550 Dyson animal vacume. One week it was on sale at Sears. Target price matches other print ads, so we took it there. I also fill prescriptions at Target, and for every 5 prescriptions you pay for on your Target credit card, you get a 5% off coupon to use. You also get 5% off every time you use your Target card. Finally, we had $210 saved up in $10 gift card (yes, 21 giftcards!!!) that we applied to the vacume. We ended up getting the $550 vacume for $251 (and we also got a bag of cat food!) It takes time and you have to really watch the ads, but it saves a lot of money!!"
Diana said: "I once heard keep your motif the same throughout your house. That way the lamp,curtains,pillows ect. in the den can also be moved to the livingroom and either one of the bedrooms! Have Fun! And Keep it Simple!"
Cathy said: "In our area, we have goodwill outlet stores which offer decent furniture ( or repairable/paintable) for a few dollars per piece. Also, the Salvation Army runs specials on furniture (half off every other weekend in our area). Once you have the essentials, I am a devout garage saler."
Carol said: "Habitat for Humanity also has cool stores called Re-stores in most major cities. Pieces are donated to Habitat and then sold at really low prices and vary at different stores. Some are heavy on construction type materials and some go as small as dish sets, but almost all carry really interesting furniture. I grab a couple nice pieces and then fill in with more simple pieces from IKEA, etc. Plus this goes to a good cause then."
Clair said: "Check out the Gently Used/Recycle stores in your area. Habitat for Humanity also has ReSale stores with items in excellent condition very reasonably priced. In our area the City has a 2 Good 2 Recycle website where great stuff is listed at no or very little cost. In some cities, the local Home Building Association may have a Surplus Sale where you can get items from contractors and local members for Cheap!"
Sheri said: "Look in the paper and online for estate auctions. Often you will find sturdy furniture that is made of real wood (instead of particle board and MDF) ffor a fraction of what you would pay new."
Cate said: "Don't forget Auctions & Estate Sales, super cheap…[My mom's furniture was appraised for auction value for estate purposes.. and I'm telling you – it's undervalued, but they have to consider the price range for auction value] but, I'm right up there with thrift stores, ReStore Habitate; Goodwill, Salvation Army — but also be sure to look at the quality of furniture construction! Some antiques are priced less than new furniture & will last many times longer due to quality of construction."
Lori said: "Stop at the thrift shops in your area, habitat for humanity, and other local re-sale shops. I bought lots of furniture, nick nacks, pictures, dishes when I first bought my new home…as for couches, loveseats, etc., I bought them second ad online, or at the thrift shop and got some slipcovers, inexpensive pillows, etc….great deals and it will make your house a home"
Jackie said: "I learned in a decorating program that you can make a room look taller by hanging your curtains just below the ceiling.  After 22 years in my home, I finally hung new curtains the full length of my wall and it does make the room look taller!"
Anna said: "Look at Goodwill or Salvation army…. But not the normal ones. Look for those close to military bases. The boys and ladies in Blue and green move allot. I had a friend that got a 5 piece living room set in leather for 500. Military folks would rather give it away than pay storage when going over seas."
Andrea said: "Having 5 kids keeps me on a very tight budget.  One thing I did when my baby girl (who is now 7) was moving into the room with her sister, I took her bedding (comforter and the bumper thingy that goes around the crib) and had my friend make them into throw pillows for their beds… So I only had to spend a couple of dollars on needle, thread and batting for my friend to make them and they came out great. I also took the bed skirt (crib skirt or whatever) and turned into valances for the kids windows in their room."
Darla said: "Repurpose! When hitting garage sales or thrift stores, don't just look at what something is, look at what it has to potential to be. Taking something old and giving it a coat of high gloss black paint will make old and dreary look new and modern. This includes furniture, frames, mirrors and lighting fixtures like chandeliers. Be sure to use good painters tape to tape off areas that don't need painting.
If you get a piece of furniture that needs new fabric, rip all the seams and use the pieces for patterns to cut out and resew new covers.
For art work, break out your digital camera and create your own. Take it to your local wal mart and have the images blown up to a good art size. Find a frame with a mat and repaint it (even the mat) and size the photograph to fit. This is cheep and personal art."
CC said: "I'm the director of the St. Vincent de Paul food bank where I live. Our food bank and social services are largely dependent on sales from our Thrift Store. We get amazing items from antique dishes and decorative collections, furniture, silk flowers and appliances. Familiarize yourself with your local 2nd hand stores if you haven't already, and remember, if it's affiliated with a food bank or other social service in the community, you are also benefitting the poor."
Tracey said: "New matching towels, even from Target and Kohl's, in the bathrooms can make you feel like a million bucks and looks so nice and put together."
Christine said: "One thing that wasn't mentioned that on occasion worked for me when I was moving and was tight on funds is searching high end neighborhoods when it's the curbside trash day for larger items. A lot of times (at least where I live – an affluent neighborhood), the stuff is barely used and someone is getting rid of it because they're redecorating. Typically these items will be of better quality as well. For upholstered items that are structurally sound and have good "'bones" and padding, I will take a shampoo-er to it. If I don't like the color or pattern, but do like the shape, I will purchase a nice quality damask patterned slipcover in a color like cream. This is a small investment for a high dollar item and helps me have the patience to save for the item I really, really want later on. Oh, and don't forget to check neighborhoods that have a high turnover in residents, areas such as colleges and apartments."
Chrissy said: "Our local Dollar Tree has a great selection of glass candleholders/dishes and decorative stones (flat colored glass marbles and various natural colored stones). These will go for at least $5 a bag elsewhere–I've bought a few different bags and switch them out each season or two."
Michelle said: "Shop thrift stores, consignment stores and garage sales! There are many Facebook groups that have started that are online type garage sales. Look for one in your area! Furniture can be repainted to fit your style!"
Jan said: "Definitely check out Pinterest for amazing home decor ideas and suggestions, and ways to DIY or pinch pennies!  Also, once you decide on what style you want, make a list and hit thrift stores, yard sales and flea markets.  You can find amazing bargains on all kinds of things.  Have fun!!"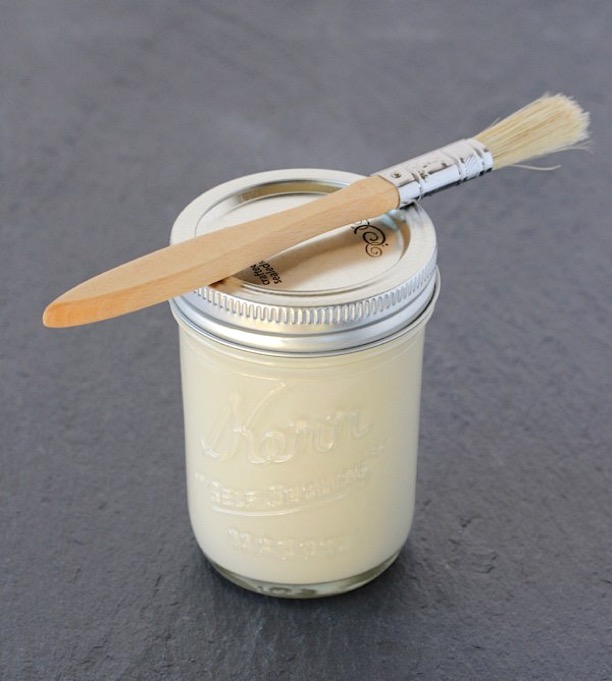 Sabrina said: "Also, always check out the Target clearance on the end caps!  I've gotten so many good deals at Target!"
Lisa said: "Get to know the sales cycles at your local big box, and save up for clearance. I have gotten AWESOME deals on lighting and plumbing fixtures!"
Cindy said: "Get those Hobby Lobby coupons off here (TheFrugalGirls)… Hobby Lobby, if you stalk them enough, will put what you want on sale.  Plus your discount coupons will help a lot"
Rachel said: "Better Homes and Gardens now offers a Color Finder tool which lets users upload photos and try paint colors in their own rooms!"
Shelly said: "Always check the mismatch paint shelf at Lowe's.  If you are open minded on colors, you can get a gallon for $5.00."

Lori said: "Until we could afford real art work, I framed scrapbook paper and hung it on the walls in several rooms. I look back at those pictures now and almost wish I still had that on the wall.  Very pretty and very inexpensive.  I got a lot of compliments."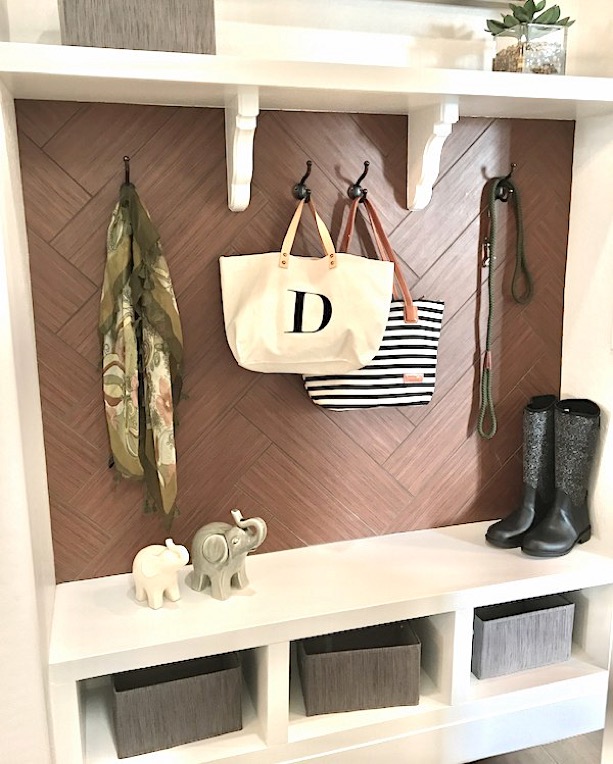 Donna said: "I'm always taking outdoor pictures wherever we go.  I print and frame the ones I really like, and receive many compliments over them + they are always special.  It's nice when someone gets enjoyment out of the same things I do!"
Deborah said: "You can use boxes, stacked and covered with a cloth for end tables until you can get what you really want!"
Lorie said: "I love browsing Ross and DD's Discount (a sister store of Ross). If you take your time, you can really find some beautiful, unique & stylish accessories for your home. I have furnished my new home with a lot of iron decor, metal vases/pots,etc. Large pictures & clocks, even dishes can be a great find. If I didn't share my shopping secrets with my friends who have seen my home, they would never know most was purchased at discount stores. Look things over carefully to make sure if damaged, its slight & out of sight…. Happy Shopping!"
Brenda said: "If you're a fan of carpet, get the very best padding.  It's what determines how well your carpet holds up.  You can buy cheaper carpet that way too!"
Kimberli said: "I'm doing this right now myself. I have found that sometimes you HAVE to spend some money. My mattress set cost me 600 dollars. But, I don't have a bed frame right now and this works for me till I can find a good deal. Sometimes you can get something that is supposed to be for something else and use it. My nightstand it supposed to be a living room end table. My kitchen table and chairs I bought for 48 dollars at Walmart… it's supposed to be an outdoor furniture set. But nobody knows this until I tell them.
Right now I'm on the lookout for a hideabed couch so my daughter can use the living room as her bedroom. I will also be getting a few plastic dressers for myself and her.
Also, keep in mind that a bad economy can be used in our favor. I bought my TV for 200 dollars at a going out of business sale! Just set a little money aside and wait it out, patience is the game here and having an eye for what really pleases you. Don't choose something ugly just because it's cheap. Unless you know you can make it over for cheap too. Like if you don't need a hideabed couch and you find a really tacky coach you could get that and cover it yourself with a beautiful sheet. But, make sure you know how to cover it so that it looks intentional or else you just made a bad situation worse."
Wendy said: "Buy Postcards or Bigger size Pictures, look for interesting picture frames at Garage Sales (even if they need to be painted).
You can find Michaels, Hobby Lobby and other Craft Stores that will have 50% off Frames (GO ASAP since they don't last).
Splurge on the Matting for the picture. They also have Poster size pictures at the Craft Stores. My first set of pictures were 5×7 Impressionistic paintings that I had framed in 8×10 frames and the pre-cut matting ( I saved a bunch and got sooooooo many compliments!!.
Also, Paint is Cheap, Paint your walls, furniture from garage sales. As Nate Burkus says "You want your home to look as if you acquired your things over a period of time"
Also, If you don't ABSOLUTELY LOVE something, Don't buy it, you will regret it. Good Luck"
Marian said: "Forget EVERYTHING and go buy paint. That is the easiest, cheapest way to add character to your home, not stuff. Walmart's Kilz satin paint is top rated by consumer reports. When you have selected your colors and painted, everything else is icing on the cake. That's when you start shopping at yard sales, antique stores, hobby lobby, salvation army, and so on."
Laura said: "My biggest piece of advice – be willing to do it a little at a time over a period of time with an idea of your end goal. If you want to do it all at once, you probably will spend more money."
Now… check out even more creative tips for your home…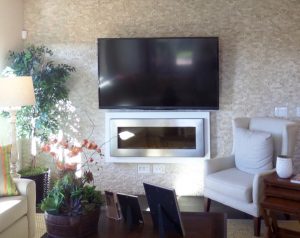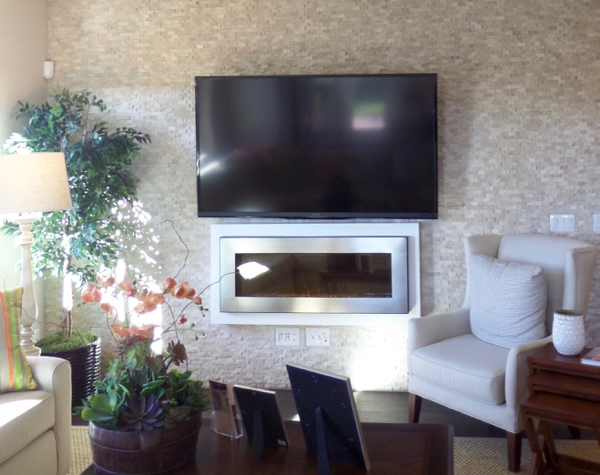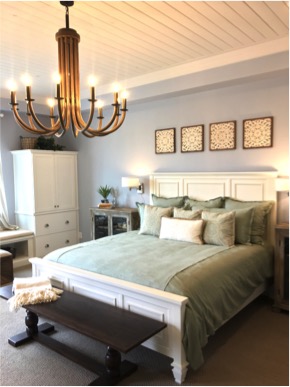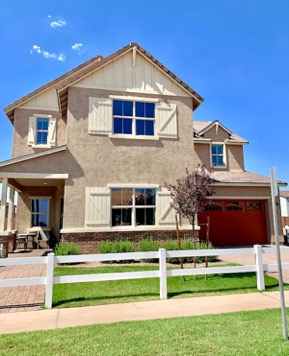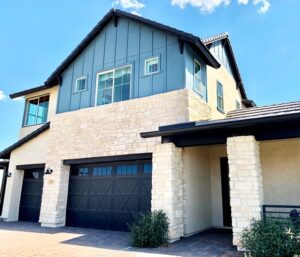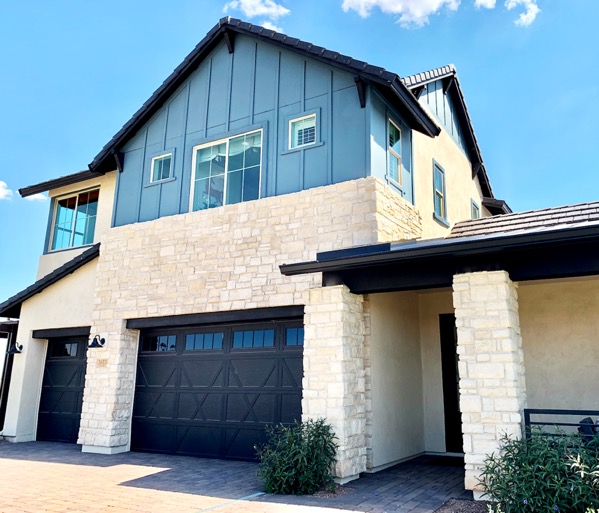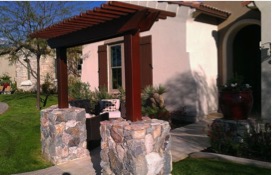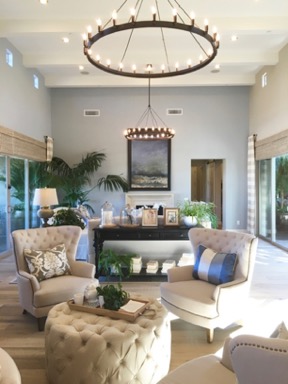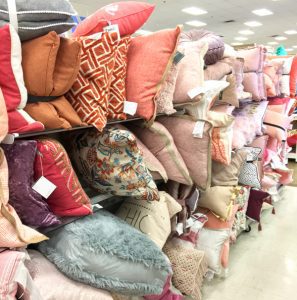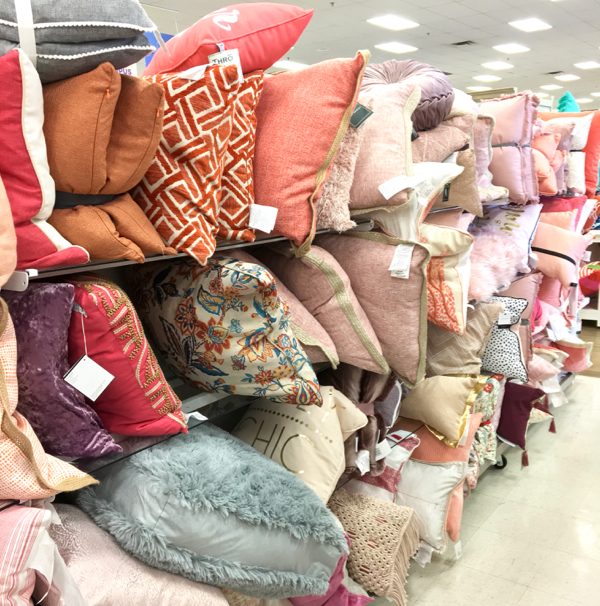 Don't miss out!  Get all the latest fun and frugal tips from The Frugal Girls right here…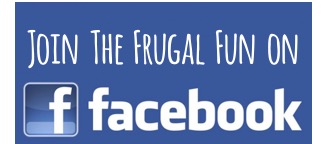 Got a fun or frugal decorating tip or trick??
Leave a comment & share your Creative Ideas for Decorating Your Home on a Budget!