I may get
paid
for ads or purchases made through links in this post.
Make yourself some cozy Fall goodness with this easy Pumpkin Pie Pudding Recipe!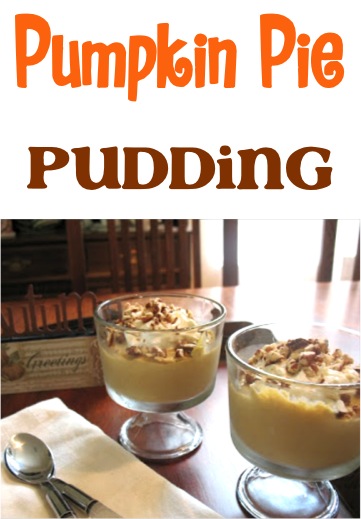 Following is a delicious Pumpkin Recipe and guest post
by Lisa at Stop and Smell the Chocolates… enjoy!!
Hi, I'm Lisa from Stop and Smell the Chocolates – glad to be here today! I do love Fall, and love Fall desserts – especially pumpkin desserts!
This one is so good, I just had to share! 🙂 I have a recipe for a Pumpkin Pie Pudding Recipe on my blog. It's a great dessert for the kids, but how about taking that idea to the next level for the grownups?
This dessert is rich and creamy. It has a mild pumpkin pie flavor with just a hint of maple in the nuts and cream. And it's really not that difficult – it sounds more complicated than it actually is.
You can do this one! Better test it out before Thanksgiving!
Pumpkin Pie Pudding Recipe
Related: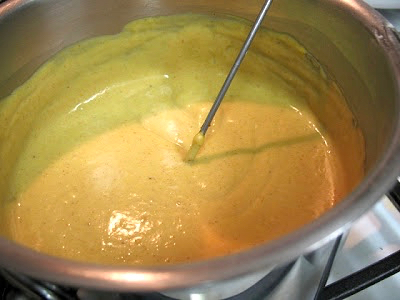 Thick & creamy pumpkin pie pudding!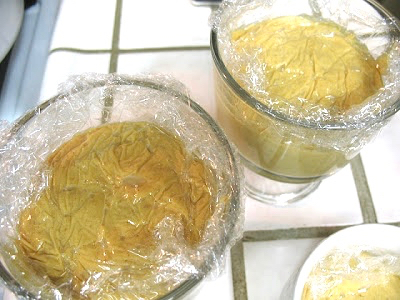 Press the plastic wrap directly onto the pudding surface.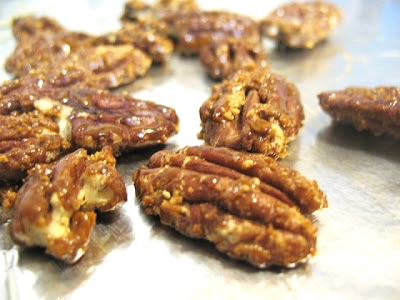 Maple sugar pecans – you could try walnuts also!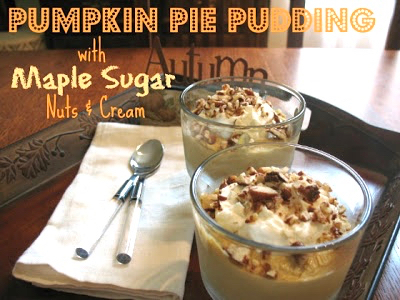 Pumpkin Pie Pudding Recipe!
Make yourself some cozy Fall goodness with this easy Pumpkin Pie Pudding Recipe!
Ingredients
6

tablespoons

sugar

1

tablespoon

+ 1 teaspoon maple sugar*

2

tablespoons

cornstarch

1¾

cups

half 'n half

1

large egg

½

cup

canned unsweetened pumpkin

1

teaspoon

vanilla extract

¾

teaspoon

pumpkin pie spice

⅛

teaspoon

salt

¼

cup

pecans

Dash of salt

¼

cup

heavy whipping cream
Instructions
Combine 6 tablespoons sugar and 2 tablespoons cornstarch in medium saucepan. In separate dish, combine half 'n half and egg and whisk well. Over medium heat, gradually add half 'n half mixture to sugar mixture in pan, stirring constantly. Bring to a boil. Cook for 1 minute, stirring constantly. Remove from heat. Mixture will be very thick.

Combine pumpkin, vanilla, pumpkin pie spice, and salt in a bowl. Stir well. Slowly add pumpkin mixture to cream mixture, whisking constantly. Place pan over low heat. Cook for 3 minutes or until thoroughly heated, stirring constantly. Do not boil. Divide pudding evenly among 4 dessert bowls.** Cover surface of pudding with plastic wrap (to avoid pudding skin!). Chill in refrigerator.

Line a plate or baking sheet with foil and coat with cooking spray. Place 1 tablespoon maple sugar, the pecans, and dash of salt in small nonstick frying pan. Cook over low heat until sugar dissolves and is golden (3+ minutes). Stir frequently to coat pecans. Transfer coated nuts to foiled plate/sheet. Cool completely and coarsely chop.

Place heavy cream and 1 teaspoon maple sugar in a bowl. Beat with mixer on high until stiff peaks form. Top each serving with 2 tablespoons whipped cream and sprinkle nuts over top. I suggest doubling the whipped cream recipe – better to have too much than not enough! 🙂

*I found maple sugar at Trader Joe's. It's sweeter than regular sugar, so you use less. If you decide to use regular sugar, then you may need to increase the amount in the recipe a bit for the nuts and the cream.

**This dessert is rich enough that I think you should stretch it out to make 6 servings rather than Once the cream and nuts are added, you won't miss the extra!

I thought of another way to serve this pudding! Make or buy a graham cracker crust; fill it with the pumpkin pie pudding; top with plenty of whipped cream and nuts! Chill well.
recipe adapted from Cooking Light
This might just be my new fave pumpkin dessert – so good!! But then good old Pumpkin Dessert comes in a close second.
Thanks for having me, Heidi! Have a lovely Fall day friends!
Lisa is blessed to be a stay-at-home mom and considers herself an imperfect homemaker.  She blogs about life in general and yummy recipes at Stop and Smell the Chocolates.  You can find her on Facebook and Pinterest, too!
Now… I have even more tasty pumpkin goodness to share with you today.
You can never ever have enough Pumpkin recipe inspiration, so have fun exploring these temptations…
Enjoy pumpkin pie no-bake style with this yummy best No Bake Pumpkin Pie Recipe!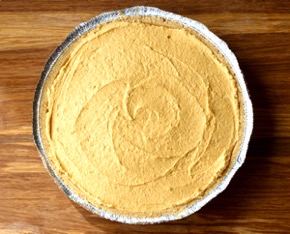 If you could capture the tastes of Fall in a fluff dip… this heavenly Pumpkin Spice Whip Dip is it!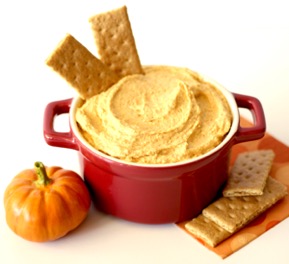 This healthy spread is thick, creamy, protein packed, and my favorite way to start the day!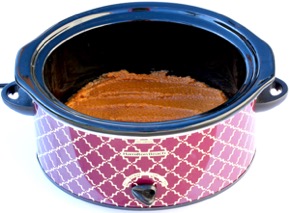 Feed your pumpkin cravings this week with this Easy Pumpkin Spice Muffins Recipe!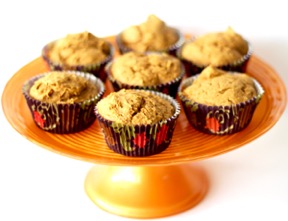 Get ready for a little Pumpkin bliss with this World's Best Pumpkin Bread Recipe!  Seriously, this yummy Pumpkin bread is amazing!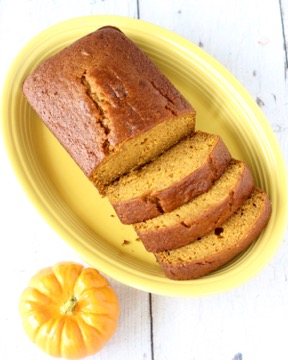 Angel food pumpkin dump cake is pure genius.  Talk about the ultimate Fall dessert!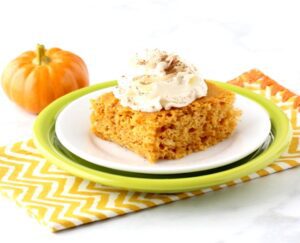 Want the perfect recipe for blending Summer and Fall deliciously together? Try this amazing Pumpkin Spice Milkshake!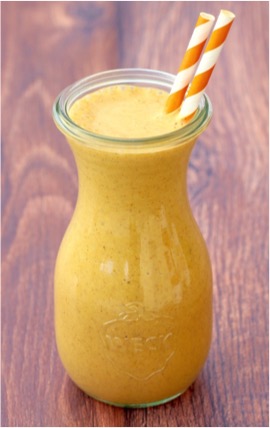 This easy Homemade Pumpkin Pie Spice Recipe is an easy way to ensure you never run out of your favorite spice!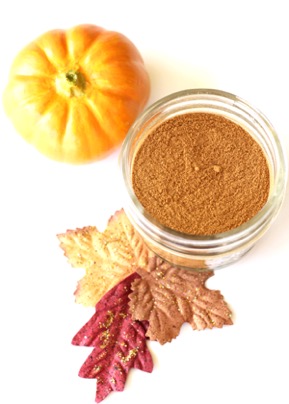 Are you ready for some cool evening walks, Fall colors, and some pumpkin happiness in your kitchen?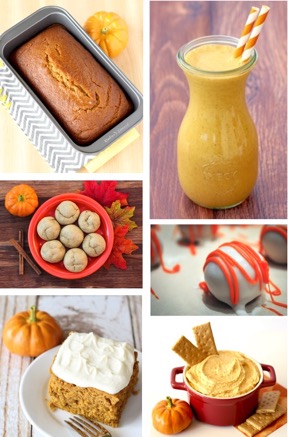 Grocery Money Saving Tips:
Want to know how to cut your grocery bill in half?  Keep more cash in your wallet with these easy money saving tricks!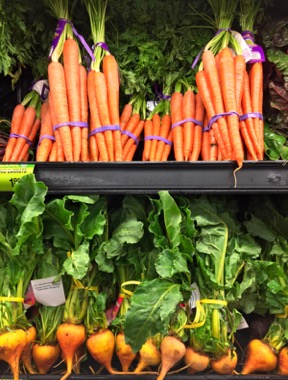 So have you tried making this Pumpkin Pie Pudding Recipe yet?
Leave a comment and share…