Following is a DIY Stencils Tutorial guest post by The Real Thing with the Coake Family… enjoy!!
DIY Stencils Tutorial
Related:
I'm going on a journey today. Won't you join me me? Let's learn how to make our own DIY Stencils Tutorial.
Recently, I needed some stencils. Have you shopped for stencils? They are expensive. Even though they are expensive I need them because I'm no good with free handing things.
I wish I was, but it is not my forte. Therefore, a stencil is a necessity for me. I wanted to figure out a way to make a stencil myself so I could make as many as I wanted without it costing me a small fortune. I decided to try two different materials in my quest to make a stencil.
As you can see above, I used my Cricut to make my stencils. I have done something similar in the past with contact paper, a pen and scissors. I don't have the patience for cutting things out so Mr. T, my husband, cut them out for me.
If you don't have a Cricut or similar machine and you have patience, you can make your own stencil by tracing and cutting. Today, I'm going to show you how to make them the fast way for us less patient people (or those of us who still cut like we are in kindergarten).
I wanted to come up with a lower cost alternative to get a stencil. I realize that vinyl and contact paper are not cheap, but if you look at their cost in terms of how many stencils you can get out of one piece or one roll versus the cost you would pay could you find the exact stencil you want, your cost will be a LOT less.
My guess is that your cost is about one fourth or less than the cost of purchasing a stencil.
I wanted to try making a stencil with vinyl and with contact paper, both using my Cricut. I had no idea if it would work.
At this point, I had a pretty good idea the vinyl would work as I had made a polka dot stencil with a shape maker in order to make a customized doll bed for my daughter's American Girl Doll.
I also had never used my Cricut to cut vinyl before….so off I went on a new adventure.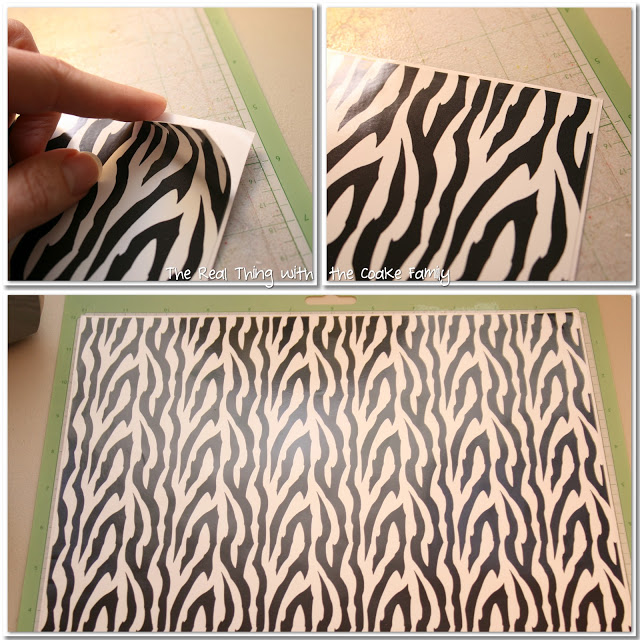 I left my vinyl and my contact paper attached to their backing. With the vinyl, as you can see above, I offset how I laid it on the mat to compensate for the backing paper.
That way my cut would be on the vinyl and not on a small portion of the backing paper.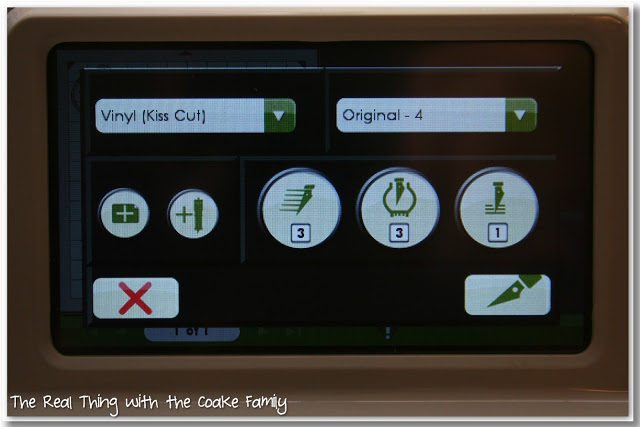 I have a Cricut Expression 2(it was my 40th birthday present last year…ohh la la). It has a digital screen. I took a picture for you so if you don't have a digital screen, you can know what setting to use your Cricut on in order to get a great cut on vinyl.
The Original – 4 setting at the top right refers to the actual blade. You know how your blade has numbers on it? Turn the blade to 4 for this cut. (I never realized I could or needed to do this until I started paying attention to these preset setting… pretty handy that they did all the work for me!)
Looking at the numbers in the circles on the bottom, the first #3 is the blade speed. The second #3 is the blade depth and the final #1 is the number of times it will go over the cut.
If you set your machine to these setting, you will get a perfect cut on vinyl.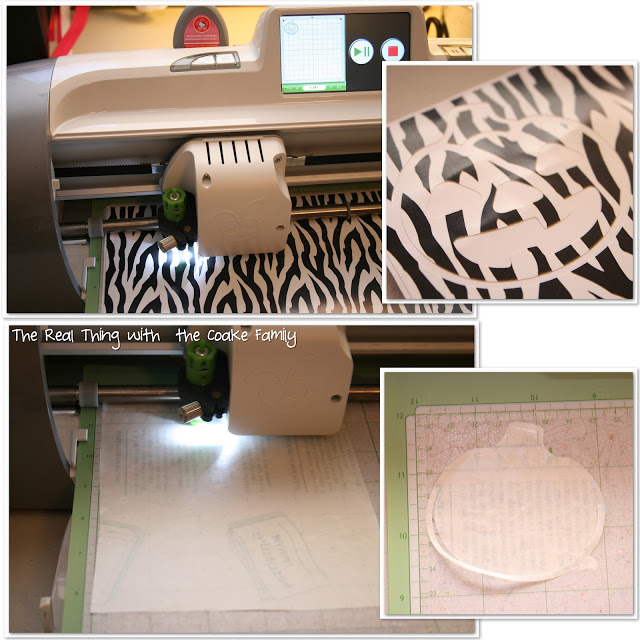 You can see above, this setting worked perfectly for the vinyl. It only cut through the vinyl and not the backing paper. For the contact paper, this cut went through both layers.
I will make stencils this way many times in the near future for some Christmas presents I have planned.
You can follow my blog if you want to see those and some other stencil projects I have planned.
If I were to use contact paper, I would change the blade depth to 2 rather than 3 and see if it would cut only the contact paper and not the backing paper.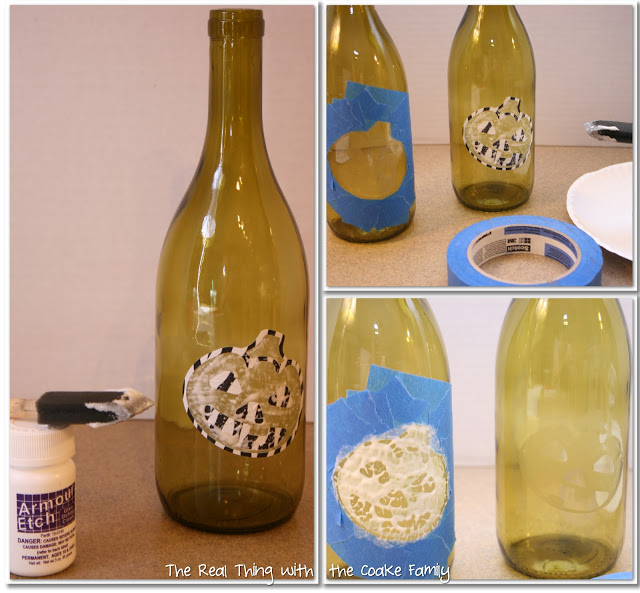 For this post, I was working on a pumpkin and spider web stencil. I wanted to add these etched glass wine bottles to my Fall/Halloween centerpiece on our table. If you want to try something like this.
I learned that is is a great idea to use some tape to tape off the area you don't want to etch. The stencils I made had a very thin border and it was challenging to keep the etching creme in the correct area.
Here is a sneak peak and how my Fall/Halloween centerpiece turned out. You can click over to my blog to see all the details: Fall Centerpiece. You can also see my tutorial on how I made the spiral rosette yarn wrapped pumpkin.
I have also used homemade stencils to make 2 customized doll beds for my daughter's American Girl Dolls. They would make great and inexpensive Christmas gifts for a little doll lover in your house.
You can read about one of them here: Polka Dot American Girl Doll Bed. The second bed will be in a post on my site next week, so please check back for that. We also recently made a Pom Pom scarf for our dolls, another fun gift idea.
Thanks so much for taking the journey to figuring out how to make your own stencils with me. Thankfully, this was a successful journey!
K Coake is a 40 year old stay at home mom to two cuties who are 10 and 5. She loves running, reading, scrapbooking, Starbucks, hiking, cooking, picnics, pretending to be crafty, and having fun with her family.
She blogs at The Real Thing with the Coake Family about scrapbooking, making cards, birthday parties for her girls, running, cooking, and all manner of fun things.  You can follow along at The Real Thing with the Coake Family on Twitter, Facebook, Google+, Pinterest, or via your email or favorite reader.
You can never have enough creative ideas.  Find even more Fun Crafts, Home Decor Ideas and Organizing Ideas for your home below…
Give your home a gorgeous makeover with these Easy Designer Home Decor Tips and Tricks!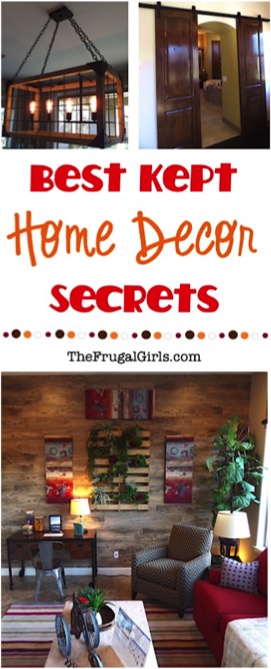 Feeling crafty??  It's time to get your Craft on and get inspired to do some fun crafts!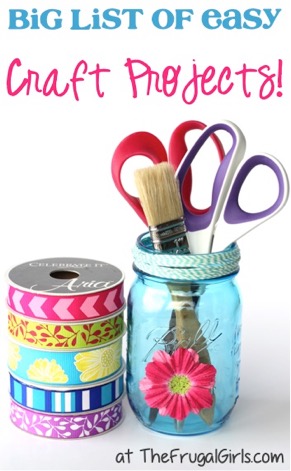 It's true… you can LOVE your house and save BIG all at the same time!  Are you ready to start saving?  Check out these affordable ideas and frugal hacks for your home.

Frugal Girls LOVE great deals!  Before you shop, check out these Insider Tips + Shopping Hacks that will save you so much money at your favorite stores!!