I may get
paid
for ads or purchases made through links in this post.
Don't let Fall pass by without enjoying this incredible Caramel Apple Cupcakes Recipe!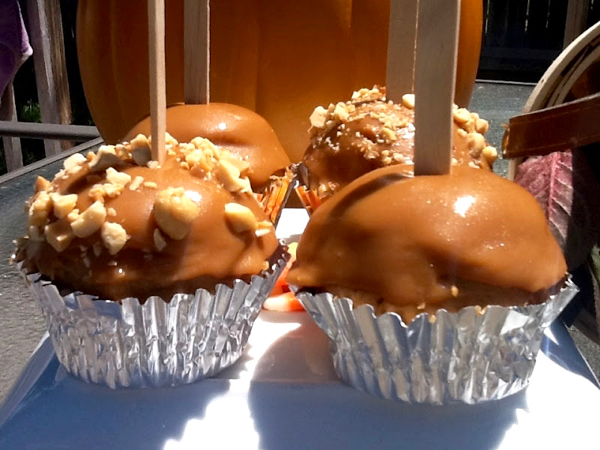 Following is a fun Cupcake Recipe and guest post
by Veronica at MorningNooNight… enjoy!!
Fall is my absolute favorite time of year! Hay rides, apple picking, crisp weather, changing leaves and definitely anything Halloween! Is it bad that I already have my kids costumes?
Anything apple or pumpkin is top on my list. And what says Autumn more than a caramel apple… or this Caramel Apple Cupcakes Recipe? A tart crisp apple with chewy caramel. Mmm… Plus these are way easier to eat (and with children, cause way less sticky fingers on furniture!)
So here they are!
Related:
Caramel Apple Cupcakes Recipe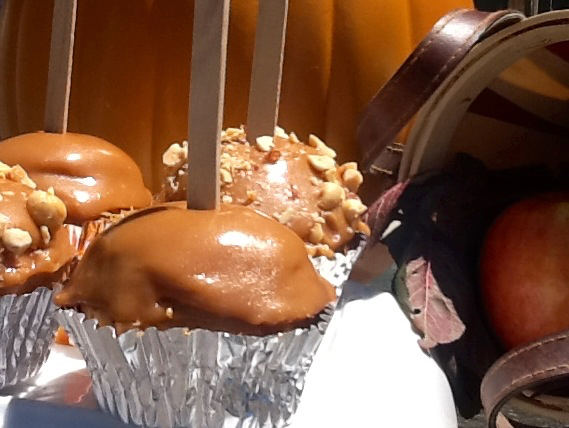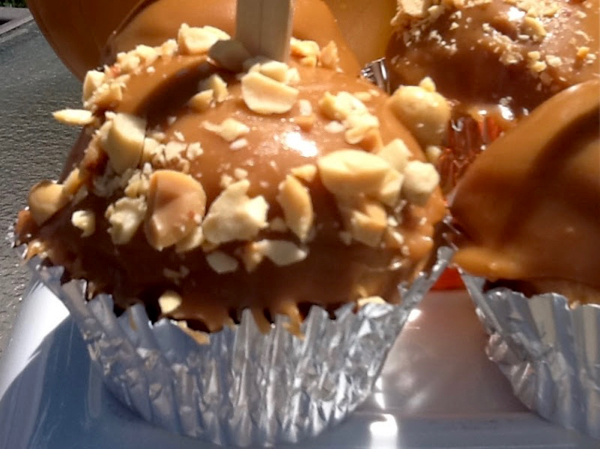 For the Cupcakes:
1 cup Apple Mush (recipe to follow)
2 cups all-purpose flour
1/2 cup sugar
1 teaspoon ginger
1 teaspoon cinnamon
1/8 teaspoon nutmeg
1 teaspoon baking soda
1/4 teaspoon salt
2 large eggs
1/2 cup canola oil
1/4 cup apple juice
1 teaspoon vanilla
For the Mush:
Rinse and core 2 apples. Place them in an ovenproof baking dish with a 1/4 inch of water and bake at 350 degrees for 40 minutes or until soft. Remove the apples from the oven and let cool slightly. Remove the peel and smash the apples with a potato masher. Measure out one cup and set aside.
In a medium bowl, combine the flour, sugar, ginger, cinnamon, nutmeg, baking soda, and salt and whisk to combine.
Crack the eggs in your stand mixer, fitted with the paddle attachment. Whisk slightly to break the yolks. Add in the oil, apple juice, vanilla and cooled apple mush and mix on low to combine.
Pour the dry ingredients, in 3 batches, with the mixer on low until incorporated but not over-mixed. Scoop into your cupcake liners, filling 3/4 full to create a nice dome. Bake for 20 minutes, rotating the pans after 15. The cupcakes are finished when lightly browned and a toothpick inserted comes out clean.
Let cupcakes cool.
Start the caramel:
1/2 cup unsalted butter
1 cup packed brown sugar
1/2 cup light corn syrup
6 ounces sweetened condensed milk
1 Tablespoon heavy cream
1 teaspoon vanilla
1/2 teaspoon salt
Melt the butter over medium heat in a non-stick pan. Once your butter has melted, stir in the brown sugar until it is completely coated in butter. Add in corn syrup, continuously stirring and the condensed milk. Stir to combine and slowly pour in the heavy cream.
Boil the caramel, stirring for about 20 minutes until the temperature reaches 248 degrees. It is very important to use your thermometer.
Remove from heat and gently stir in the vanilla and salt. Transfer to a bowl and continue to stir until the caramel starts to firm, about 2 minutes.
Using a knife, frost each cupcake with the cupcake. Sprinkle warm caramel with nuts if desired. Work quickly and use your freezer to help set up the caramel and prevent dripping. Continue until all cupcakes are frosted. Top each with a Popsicle stick to give the final "Caramel Apple" look and ENJOY!
Happy Fall y'all!!!
Veronica blogs at CookingMorningNooNight.blogspot.com! She has 2 beautiful boys who are her world, and a supportive husband who motivates her every day!  She's a self taught chef and loves to be experimental in the kitchen. She also loves to motivate other people to get in the kitchen and cook for the ones they love!
I have even more amazing Cupcake Recipes and amazing Apple Recipes to share with you.
I know you'll love these fun ideas…
Add a fun and festive touch to your parties with this easy Red Velvet Apple Frosted Cupcakes Recipe!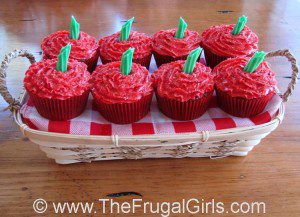 Wondering How to Make Spider Web Cupcakes? They're easier than you think, and always the hit of the party!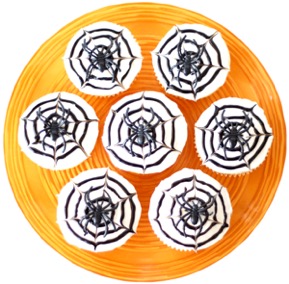 Make yourself some serious fun treats this Fall when you make these adorable Peeps Gingerbread Spice Cupcakes!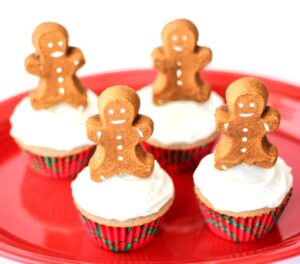 This decadent Gluten-Free Red Velvet Cupcakes Recipe is such a delicious way to enjoy your favorite treat… without the gluten!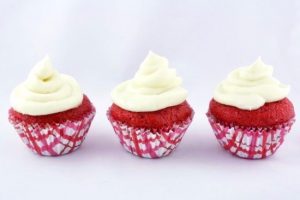 Get ready for some cupcake heaven when you make these amazing Chocolate Chip Cream Cheese Cupcakes!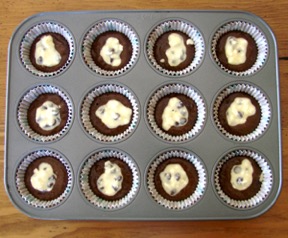 Get ready for an outrageously scrumptious dessert when you make this easy Apple Caramel Dump Cake with 4 Ingredients!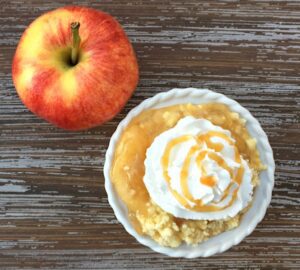 These recipes are so yummy and so tempting, I wish Fall actually came twice a year!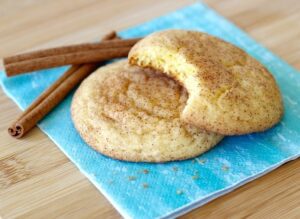 Start enjoying even more of the fresh and cozy flavors of Fall when you try some of these Easy Apple Recipes.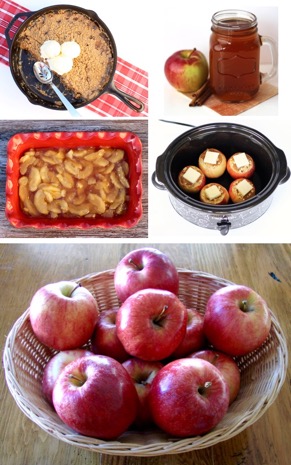 Every family gathering, fall party and holiday celebration is about to get a tasty makeover with these fun Fall Drinks.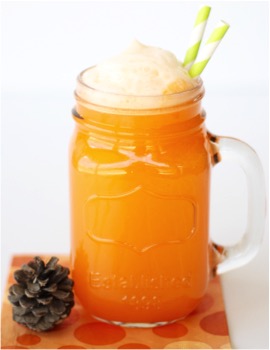 Grocery Money Saving Tips:
You won't believe how much money you'll save with these little known tips and tricks!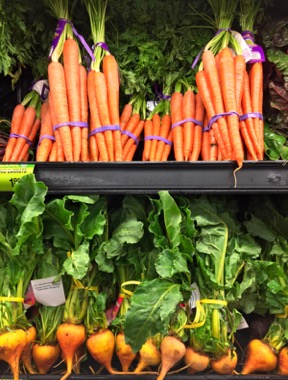 So have you tried making this Caramel Apple Cupcakes Recipe yet?
Leave a comment and share…