I may get
paid
for ads or purchases made through links in this post.
Give your seafood dinner a serious flavor makeover when you know how to make this Nectarine Avocado Chutney Recipe!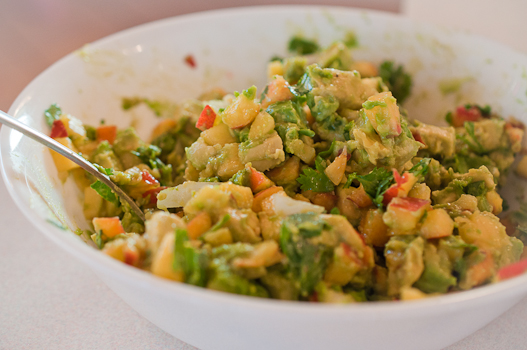 The following is a Nectarine Avocado Chutney Recipe
and guest post by frugal friend Carly ~ enjoy!
Nectarine Avocado Chutney Recipe
Whether you're making chicken, tuna, tilapia, halibut, mahi mahi, beef, turkey… or just about any other kind of meat, this is a delicious Nectarine Avocado chutney to top it off! Here's a way to make your simple meat restaurant style and gourmet without a complicated procedure!
Note: Image above is for Seared Tuna with Nectarine Avocado Chutney Recipe.
Related: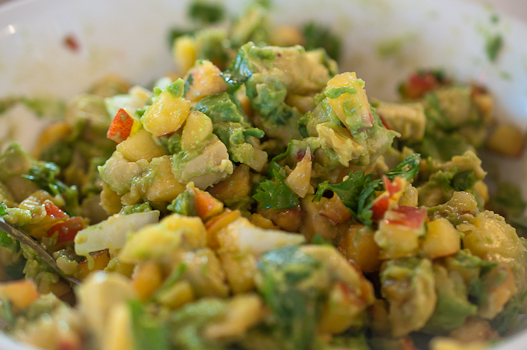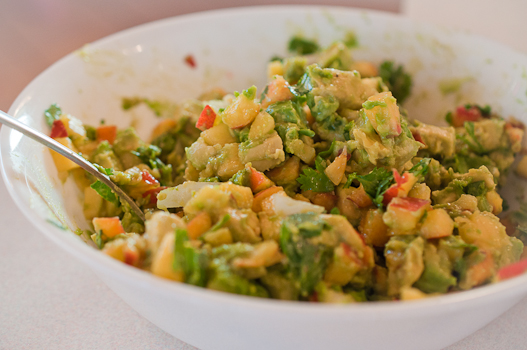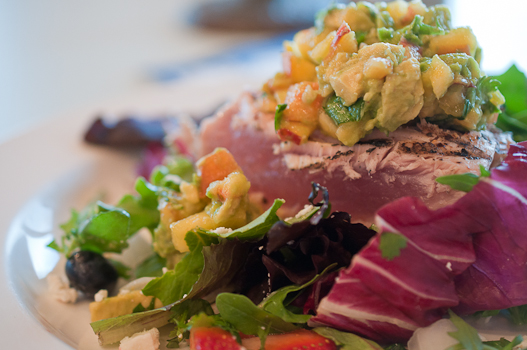 Nectarine Avocado Chutney Recipe
Give your seafood dinner a serious flavor makeover when you know how to make this Nectarine Avocado Chutney Recipe!
Ingredients
2

Avocados

3

Nectarines

½

cup

chopped Cilantro

½

Lime

juiced
Instructions
Chop Avocado into small pieces. Don't mash the Avocado as you would with guacamole, but leave it in small chunks.

Chop Nectarines into similar sizes.

Chop Cilantro.

Combine and toss, then add lime juice and toss again.

Use to garnish fish!
Carly loves mason jars, healthy cupcakes, oxymorons, and workout music! Check her out on Facebook, or Pinterest!
Now that you've scored this delicious Avocado Chutney Recipe for Fish, I've got even more Easy Seafood Dinner Recipes to share with you that I know you're gonna love!
Have fun exploring these tasty ideas…
Light on calories but heavy on flavor and spice, these skinny fish tacos have just the right amount of authentic flavor mixed in with some delicious twists.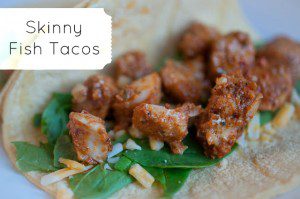 Have a little fun in the kitchen making this yummy Blackened Rub Recipe!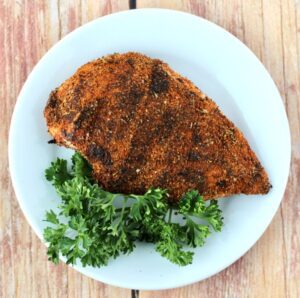 Save the mess and odors for the great outdoors, while enjoying your super easy and mouthwateringly delicious Cod.  Are you ready for the recipe?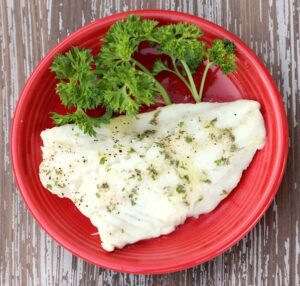 The secret to tender, mouth-watering grilled Tilapia is the butter… and the fresh squeezed lemon juice!  Now that's a combo you can't go wrong with!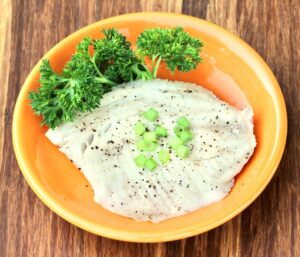 Tantalize your family with this Easy Grilled Teriyaki Salmon Recipe made right on the grill!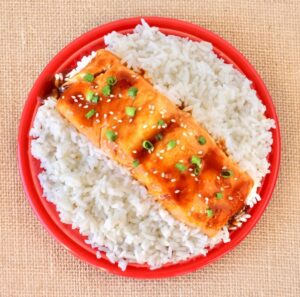 Take your Salmon to a whole new level of flavor excitement with this easy Grilled Garlic Salmon Recipe!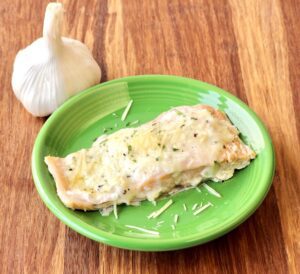 Use this easy Foil Packet Fish and Vegetables Recipe to create a dinner with fresh flavors in every bite!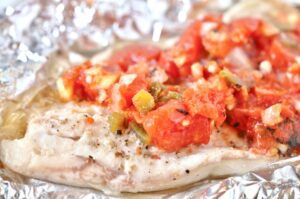 Sometimes you just need to make your own crave-worthy chowder at home!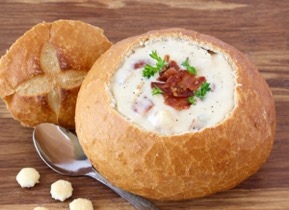 This Chowder is rich and decadent, and over-the-top delicious when you top it with bacon!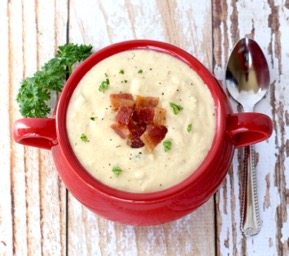 This Crockpot Crab Dip Recipe delivers rich decadent deliciousness… Yum!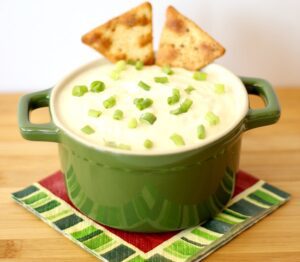 If you're looking for an easy Appetizer to add to your party menu, I've got just the thing!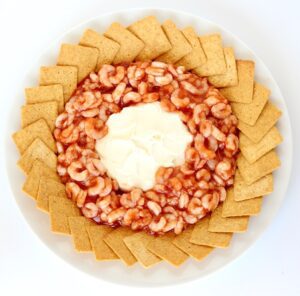 Whether you're grilling up some delicious fish on the bbq, or cooking up mouth-watering seafood soups in the slow cooker, these easy dinners are guaranteed to become some of your new family favorites!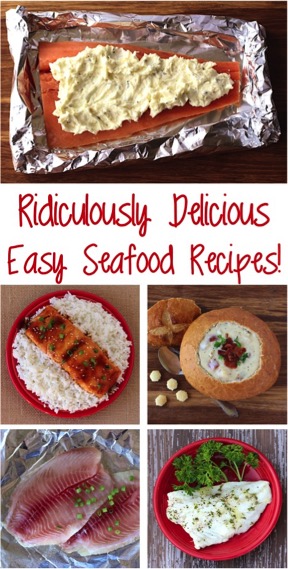 So get excited about your BBQ anytime with these Best BBQ and Grilling Recipes!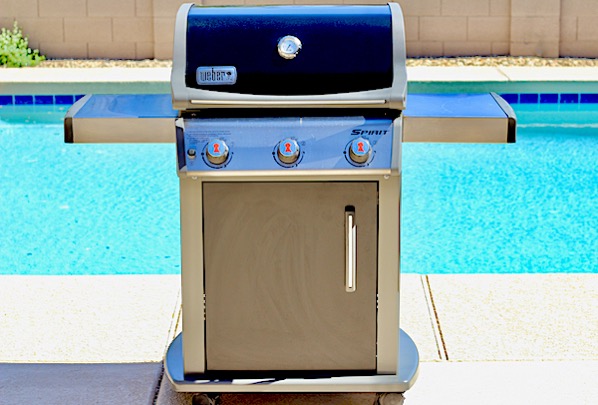 Grocery Money Saving Tips:
Want to know how to cut your grocery bill in half?  Keep more cash in your wallet with these easy money saving tricks!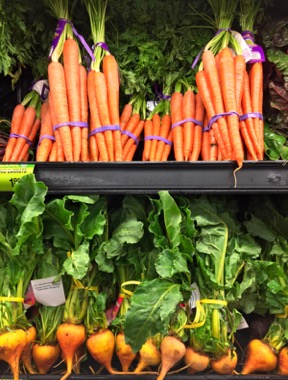 So have you tried this Nectarine Avocado Chutney Recipe yet?
Leave a comment & share!