I may get
paid
for ads or purchases made through links in this post.
Use this ultimate guide for Insider Idaho Travel Tips… to create forever memories on your next vacation!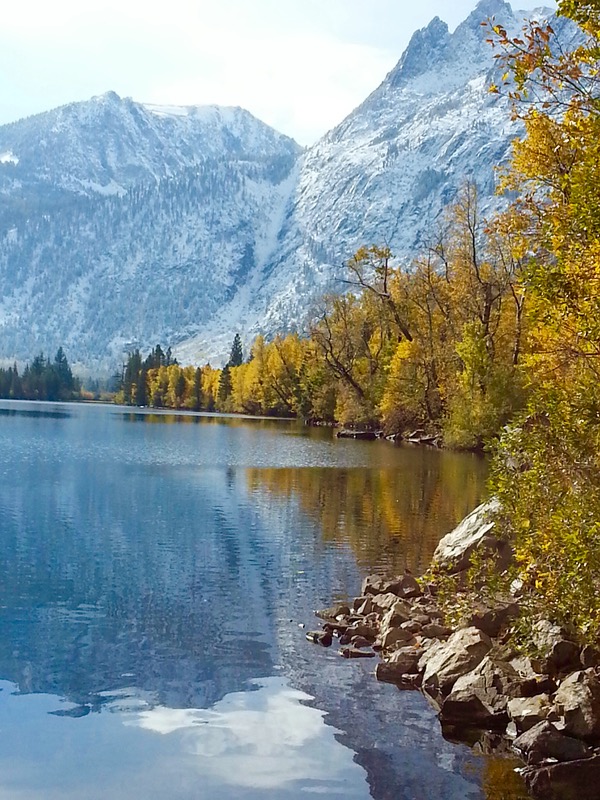 So are you planning a trip to Idaho to enjoy some serene solitude and breathtaking beauty?  Trust me, the beautiful mountains, desolate destinations, and secluded Pacific Northwest getaways in this beautiful state are so hard to resist!
Whether you are dreaming of an Idaho Summer vacation, or you just want to find some interesting Idaho points of interest, you've just hit the jackpot with this ultimate Idaho Travel Guide!  I am going to share with you my best Idaho travel info for where to Eat, Play, and Stay in Idaho.
So start planning your next epic vacation getaway with some help from these must-read Idaho Travel Tips. This is what you need to know before you go…
Related:
A special thanks to frugal friend Amy for sharing the beautiful Idaho photo above!
Idaho Travel Tips and Family Vacation Ideas
Heather said: "Panhandle in Kellogg.  For East Central Idaho, check out the Dog Bark Park B&B in Cottonwood and the Mammoth at Grangeville.  In the Snake River valley stop at The Hagerman Fossil Beds & Visitor Center in Hagerman, you will rethink everything you've heard about early horses!  In Central Idaho, visit Craters of the Moon National Monument and in Eastern Idaho go to the Lava Hot Springs."
Thomas said: "If you're in the Coeur d'Alene area you'll love these campgrounds.
Farragut State Park is super nice. It used to be a military base and is a huge state park compared to others with 4-5 disk golf courses, a range, a museum, swimming area, and miles of trails to explore.
Also try Lions Head Campground on Priest Lake.  It has a nearby natural water slides and has great hiking.  From Lions Head you can hike or boat up to upper Priest Lake where it is remote grizzly territory.
Also there is Kit Price Campground on the North Fork Coeur d'Alene River.  Great family campground with multiple loops right on the slow moving river.  Nice for bikes, playing in the water and hiking nearby."
North Fork Coeur d'Alene River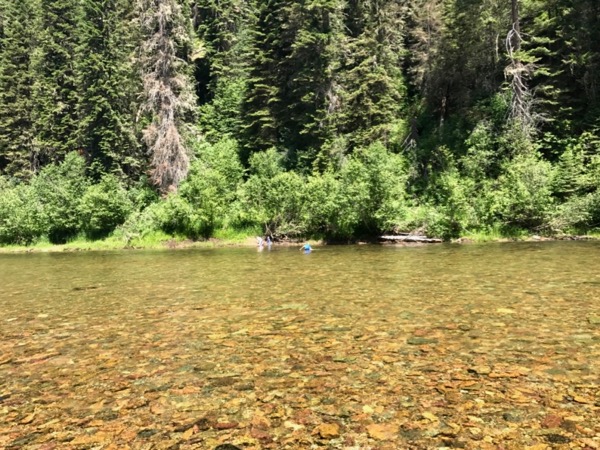 Shadow Falls Hike near Kit Price Campground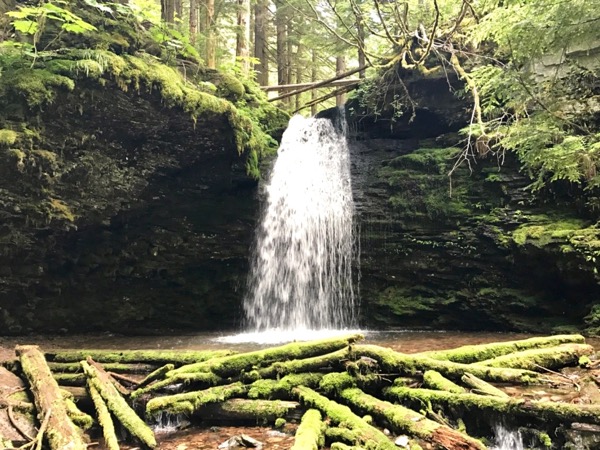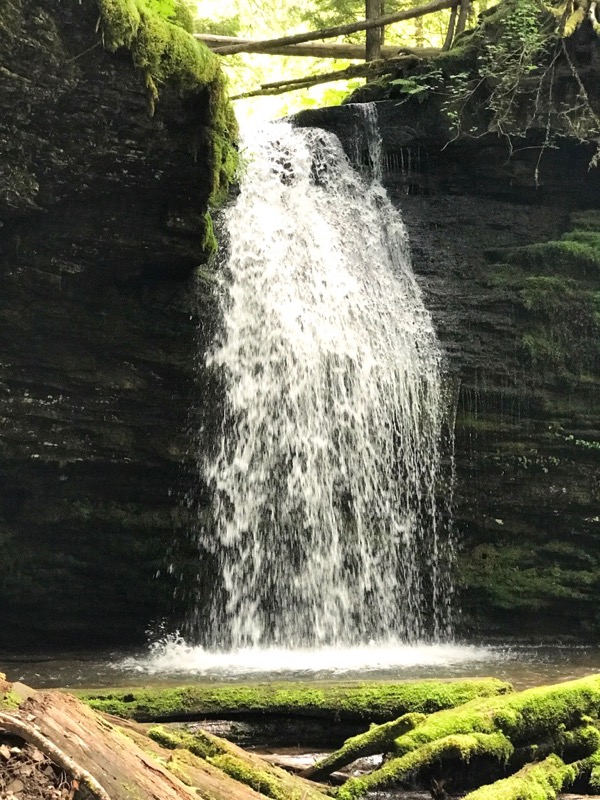 Lower Shadow Falls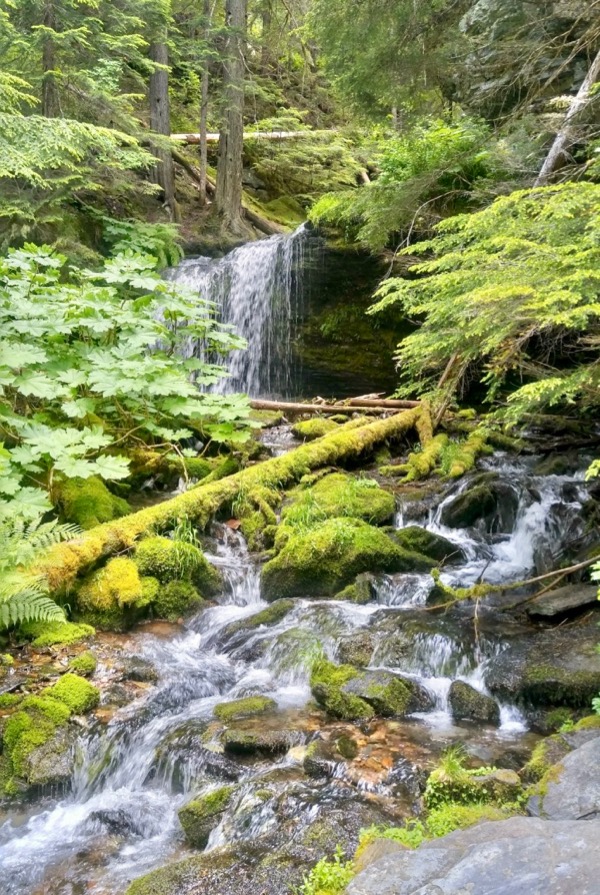 Michael said: "Coeur d'Alene Lake is beautiful. The town is amazing at night, with the lights all around the lake."
Coeur d'Alene Lake: Go to the lake in the summer and enjoy the beaches during the day (City Park, Sanders Beach or Honeysuckle Beach), and beautiful sunsets and moonsrises in the evening.
Mineral Ridge Trail:  This 3.3 mile loop trail overlooking beautiful Coeur d'Alene Lake is also a great place to look for Bald Eagles in the winter months.
Cougar Bay Preserve: Found just outside Couer d'Alene you'll find a treasure trove of wildlife, including migrating water fowl, songbirds, moose, beaver, otter, and deer.  The nature trails are perfect for the kiddos.
Camille said: "I just moved to Idaho from Texas, and we LOVE it! We are in the Coeur d'Alene area, and the rumors are true…it is fabulous!"
Lesley said: "Idaho has a ton to see.  Coeur d'Alene is beautiful!  Also Teton Valley Idaho is gorgeous.  If near Idaho Falls you have to try Reed's Dairy….their ice cream is fantastic!!"
Jennifer said: "This is where I live, GO IDAHO! I live in the panhandle near Kellogg and Coeur d'Alene. Don't forget to visit Wallace, Idaho too, a quirky little town, but definitely entertaining in the summer!"
Meagan said: "Kellogg Idaho is tiny but its beautiful!"
Cecilia said: "Elk River, Idaho.  Beautiful waterfalls, one of my favorite places ever!!  A must see… and after hiking the falls stop into the tiny town for some homemade soft serve huckleberry ice cream :-)"
Cindy said: "I'm visiting Cascade, Idaho right now and it is absolutely beautiful! There is a golf course right next to the lake, plus tons of boating, hiking, and other great options. There's even a little place here called Kelly's White Water Park where you can rent tubes and float in some small rapids or watch professional kayakers practice."
Kim said: "We went to McCall Idaho, it's so beautiful there!  You can boat, kayak,hike, pick huckleberries, see elk, etc.  It was a wonderful place to spend time with family."
Mary said: "McCall – it's like a smaller version of the Lake Tahoe area, so gorgeous!  Red Fish Lake is spectacular.  Also see the falls throughout the Twin Falls area and vicinity."
Sara said: "Sandpoint Idaho is a great place to get away to!  Definitely check out the Western Pleasure Guest Ranch here on FB!  It is just outside of Sandpoint and offers a lot in both the summer and winter!"
Vee said: "Sawtooth National Recreation Area is nice, with beautiful mountains that were featured in the Clint Eastwood movie Pale Rider."
Vanessa said: "I am visiting the Sun Valley area in the Wood River Valley.  Lots of rivers, lakes, hiking biking. darling, small towns.  You will also get world class skiing on Mt. Baldy."
Andrea Said: "Sun Valley – Ride the gondola, eat at Leftys, go to the ice skating rink, visit the Hemingway Memorial, golf, ski, ride bikes, visit shops, shoot clays, go to the performances at the amphitheater… and have fun!!"
Sheyann said: "Don't forget Island Park in Eastern Idaho! Close to West Yellowstone, beautiful, and full of stuff to do!"
Jim writes: "Look on Diners Drive-ins & Dives map for great spots to eat!"
How To Visit Idaho On A Budget:
So You're Planning a Trip to Idaho?  To keep your vacation budget-friendly, you'll need to plan ahead.  One of the first things you'll want to do is start stashing cash away for your  'Idaho Trip Fund'.  Need to increase your travel fund stash?  One of the easiest ways is to make extra money on the side in your free time!  Here are my favorite tricks for ramping up the vacation budget…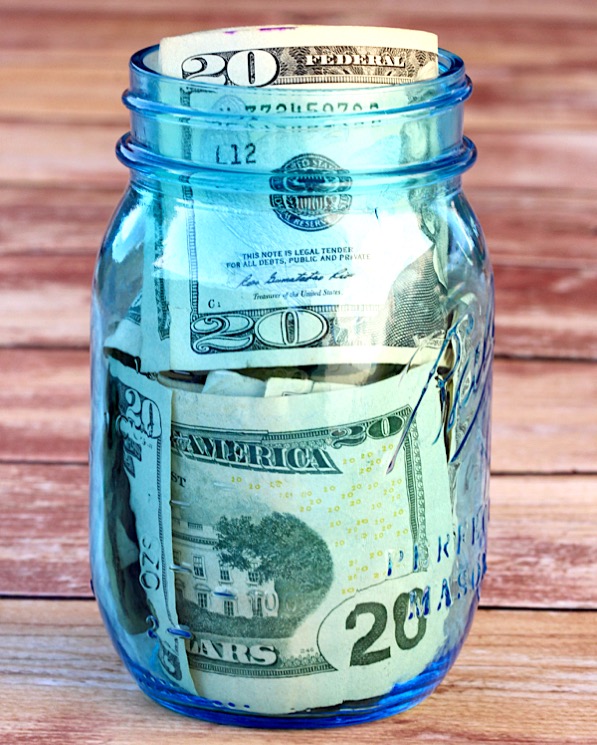 How to Get Cheap Flights To Idaho:
Wondering how to get cheap flights?  My favorite trick is to load up on free mileage points and airline gift cards, then use them to dramatically cut the cost on airfare!  I've scored so many free flights this way!  Are you ready to start earning your free airlines miles and gift cards?  Here's what you need to do…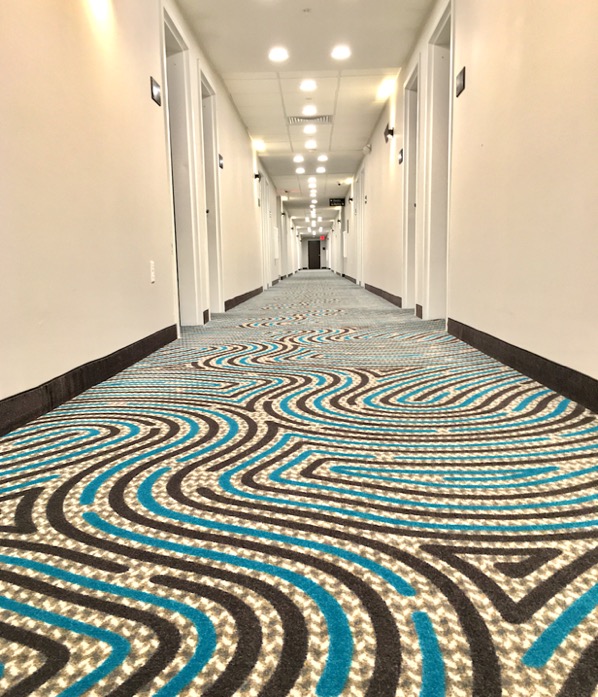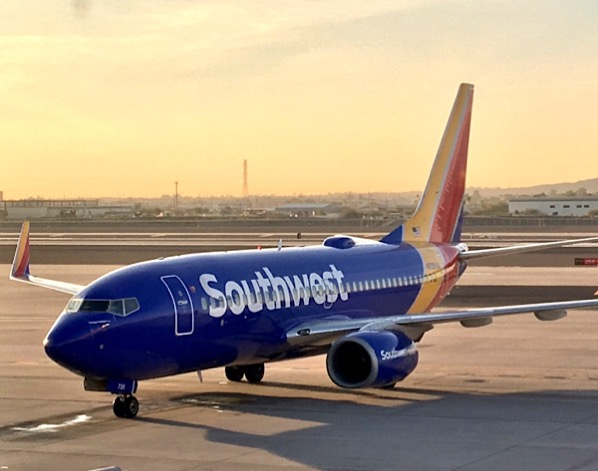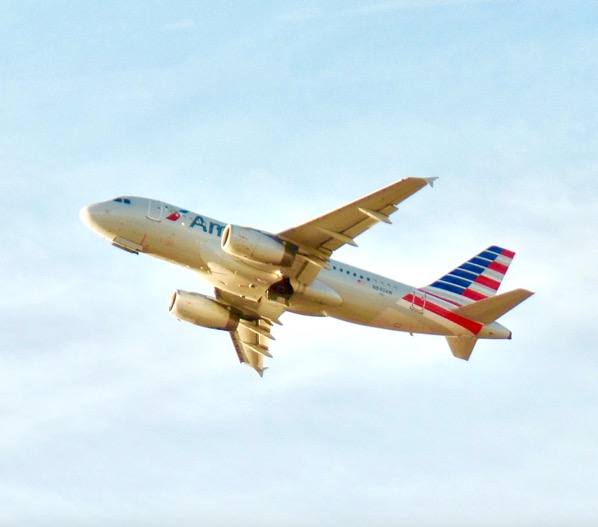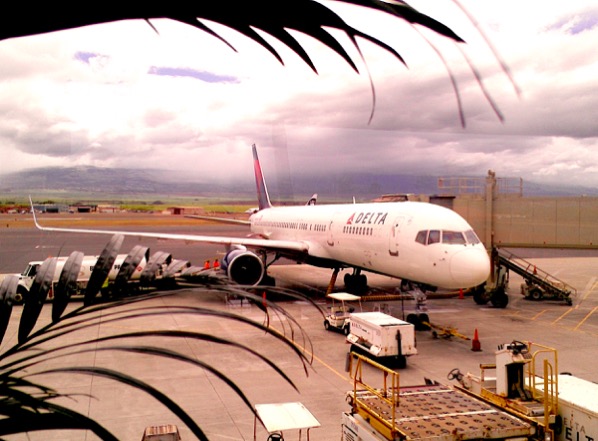 Where to Stay in Idaho:
Wondering how to plan the perfect hotel stay for your next vacation?  It's so much easier than you think!  Don't book your next hotel without knowing these secrets shared by Hotel Staff and Frequent Travelers…
75 Hotel Hacks Everyone Should Know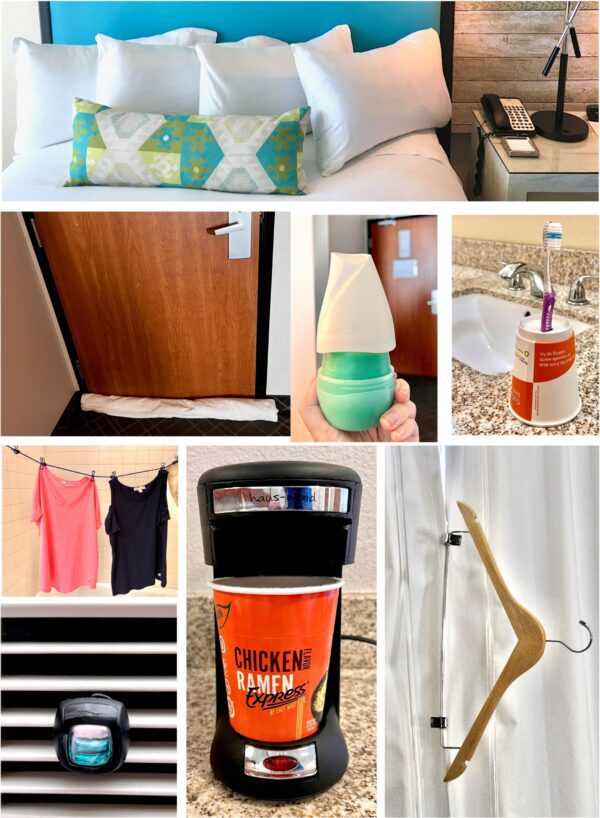 In addition to hotels, I also recommend staying at a VRBO when visiting Idaho to save BIG on your trip.  VRBO has so many vacation rentals listed by owner, and they can be such a great way to find nice lodging that is way less expensive than the hotels.  I've personally stayed at multiple VRBO's, and loved every one.  Not only were they often significantly cheaper than the nearby hotels, they also came fully stocked with convenient amenities that saved us SO much money!
Now do you want to know my favorite tips and tricks for saving BIG on a VRBO?  These little known hacks will save you SO much money!  Check this out…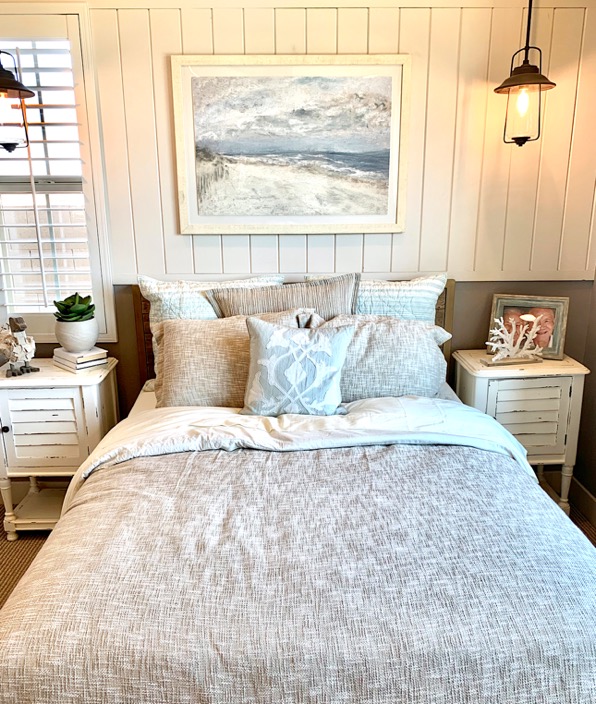 More Budget Idaho Vacation Tips: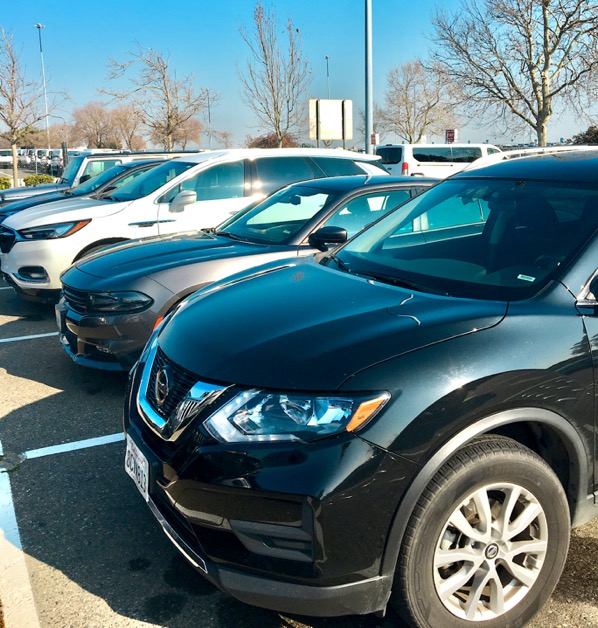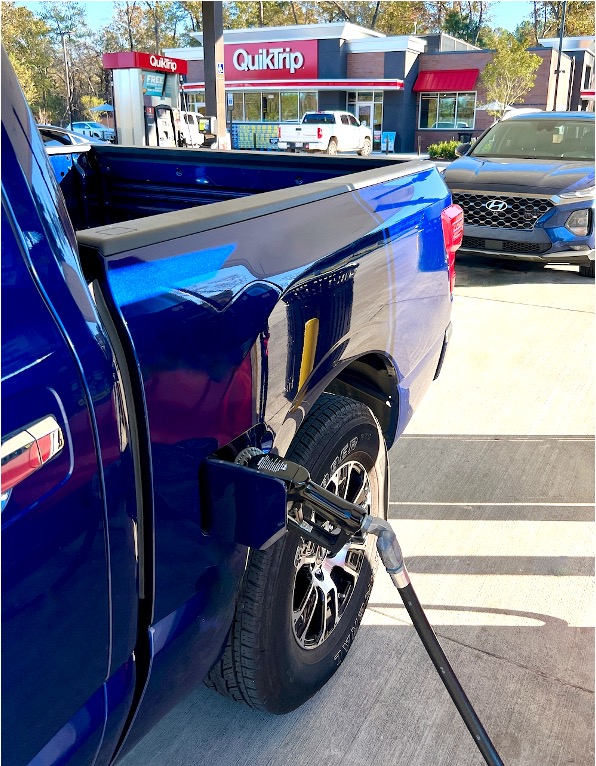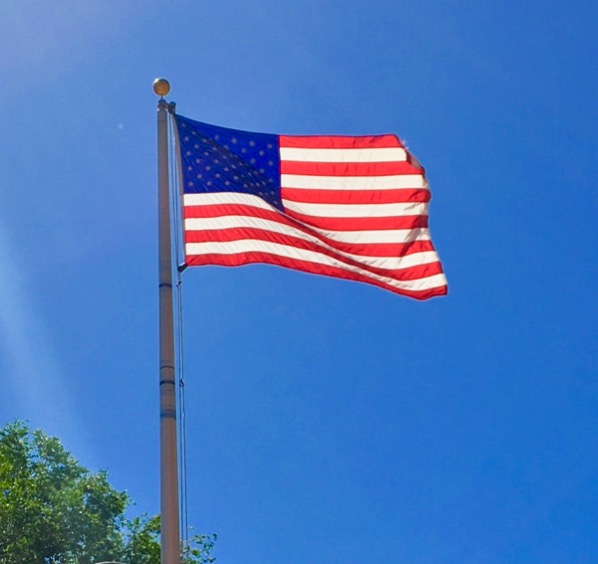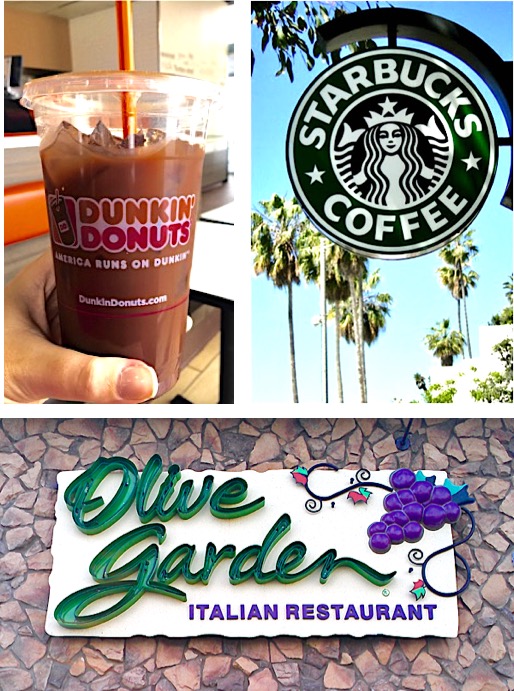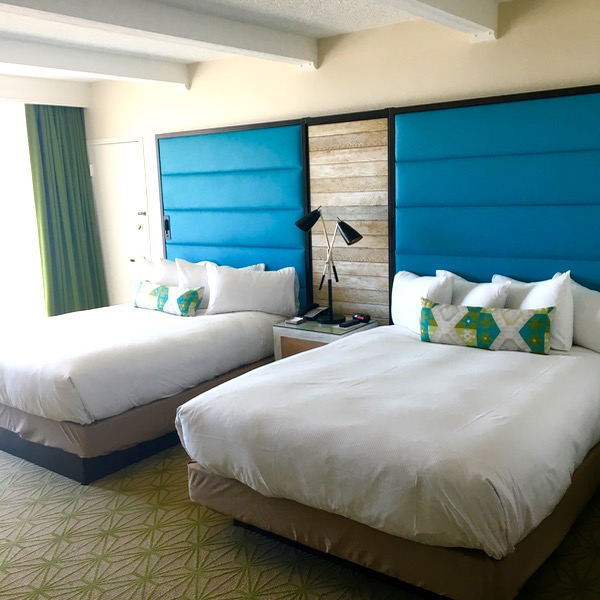 What To Pack for Idaho: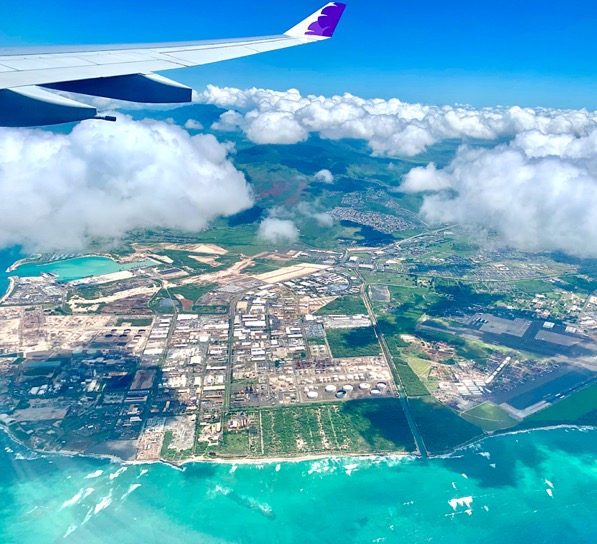 Be sure to leave extra room in your suitcase to bring home some souvenirs!
Now that you've ready through these fun Idaho Family Vacation Ideas, start dreaming of  even more traveling in the beautiful Northwest with these fun and frugal travel tips below: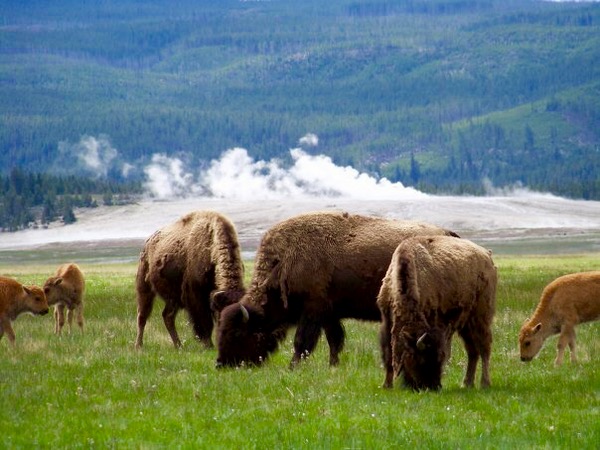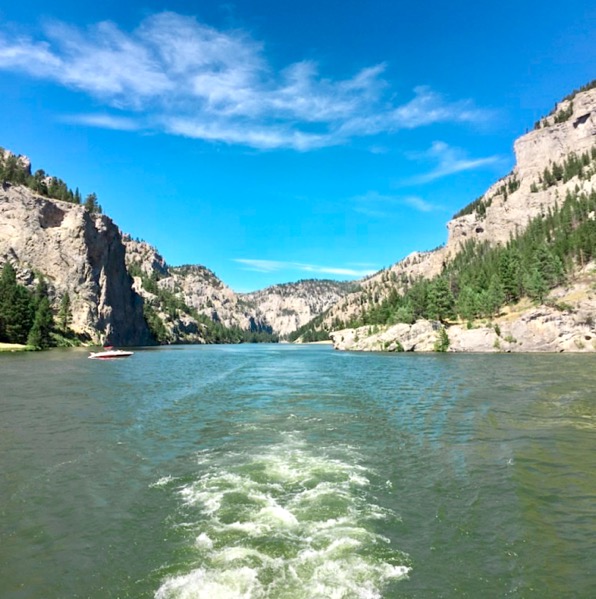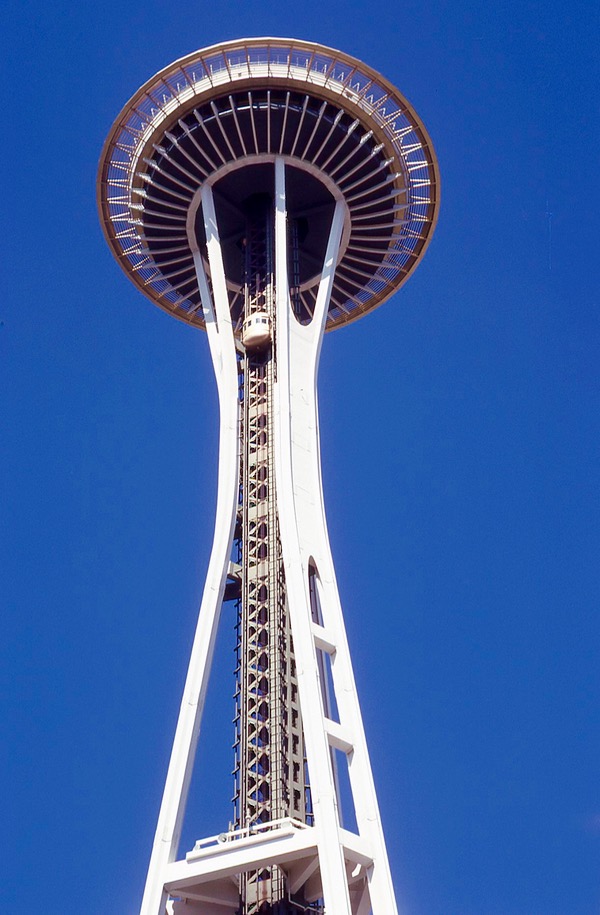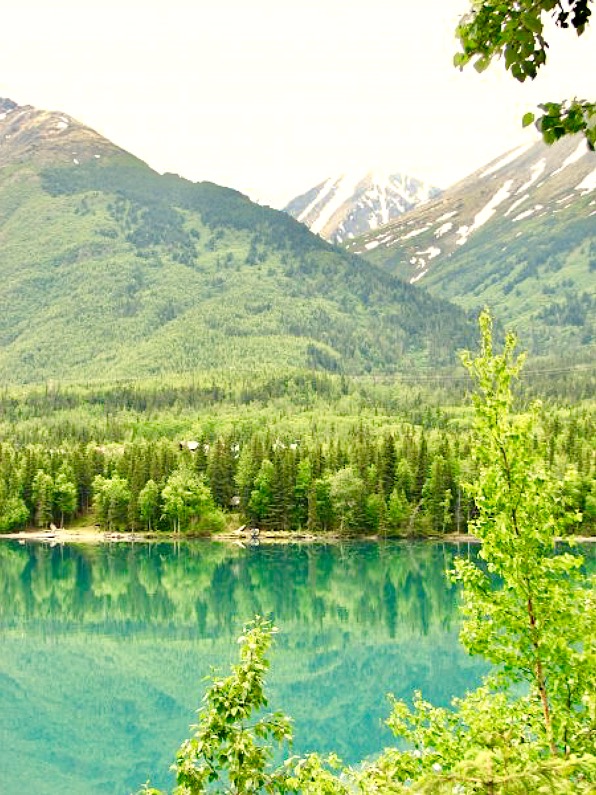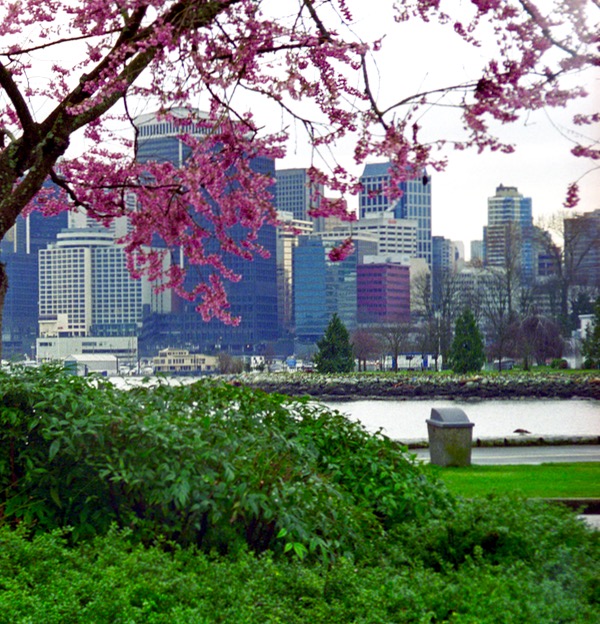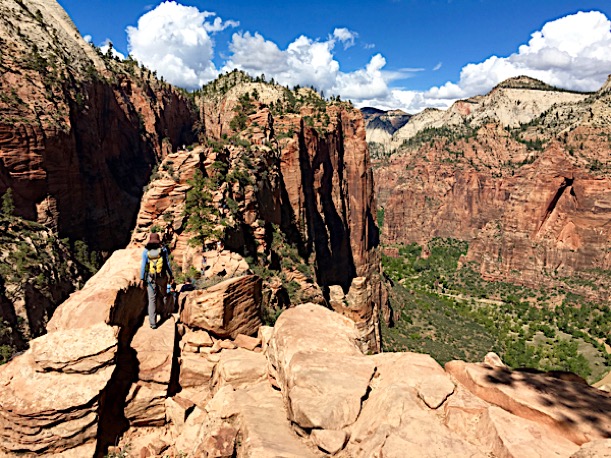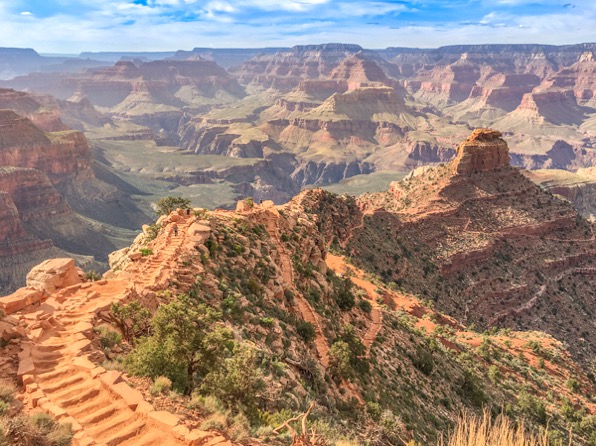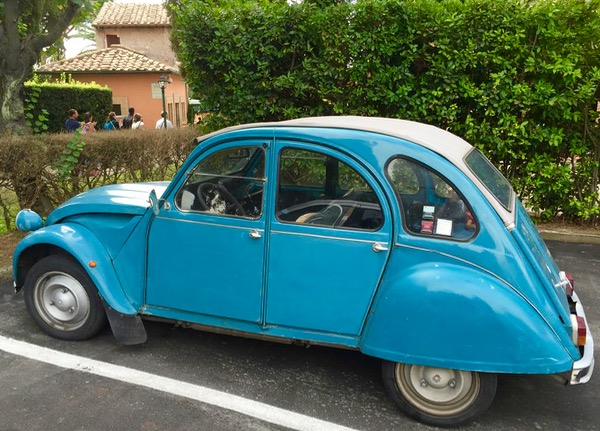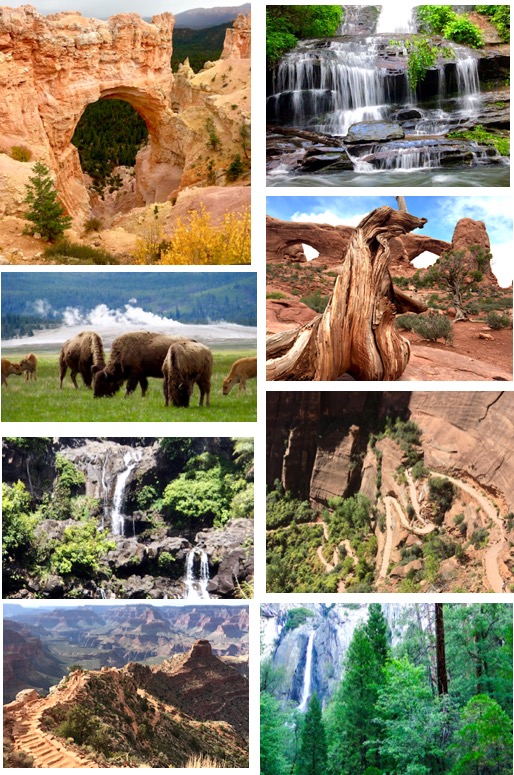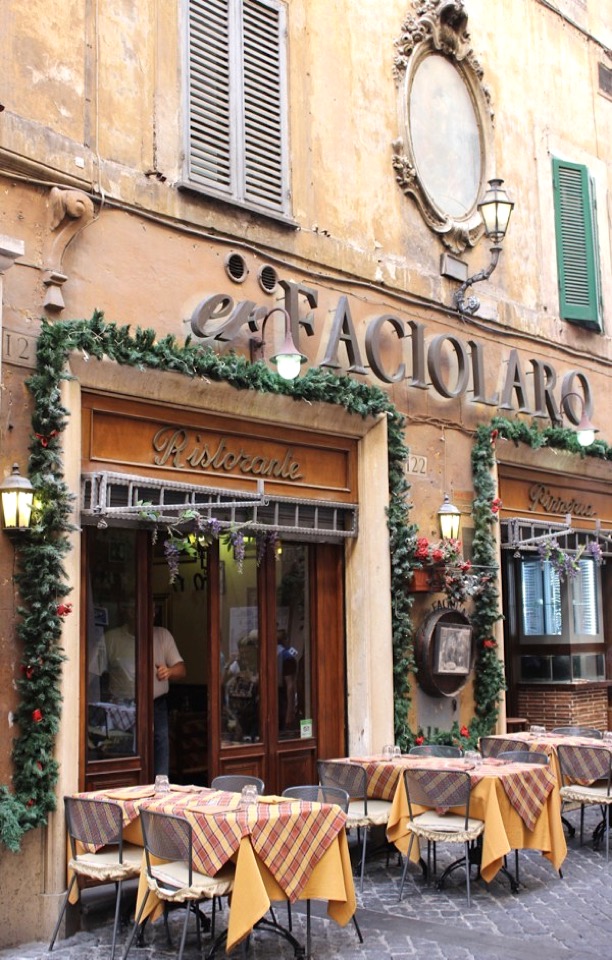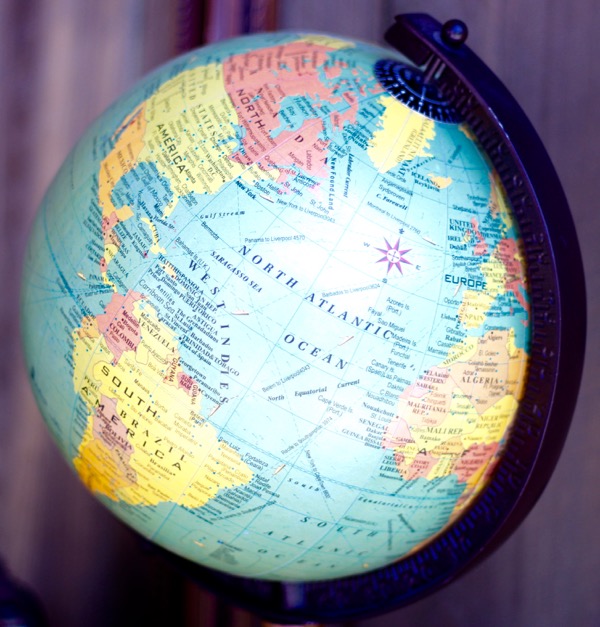 So don't miss out!  Get even more fun travel tips, money saving ideas, recipes and more from The Frugal Girls right here…


So… have YOU ever been to Idaho before?
What are some of your favorite Idaho travel tips for places to see, things to do, etc?
Leave a comment & share!