I may get
paid
for ads or purchases made through links in this post.
Keep those ants away with these creative DIY ways to get rid of Ants!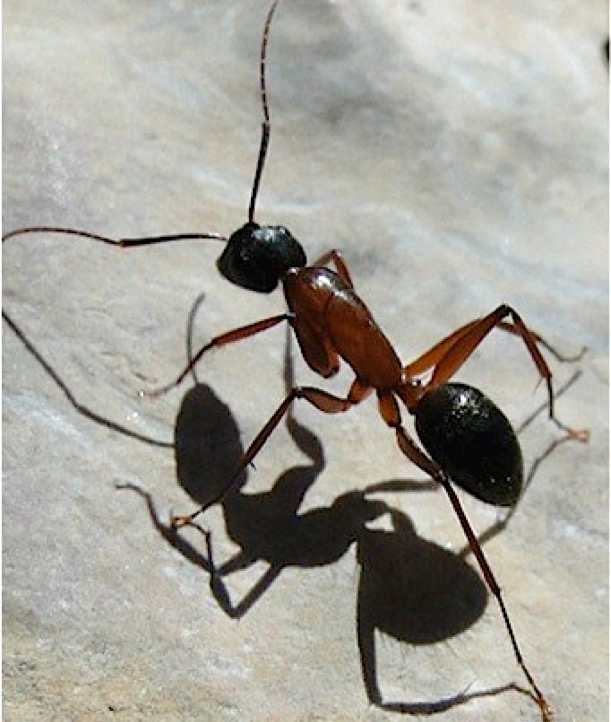 Got ants??  Check out these DIY Ways to Get Rid of Ants ~ shared by your frugal friends.  With so many fun and creative ways to keep those ants away, the hardest part will be choosing which solution to try first!!
Let's keep those ants out of our picnic basket! 🙂
Related:
DIY Ways to Get Rid of Ants
Carol said: "My husband put baby powder on our back porch to get rid of the ants. haven't seen any for a long time."

Samantha said: "I have heard Borax works well. Since I started cleaning with Baking Soda & Borax we have not had ants in the kitchen.  Strangely, they invaded the bedroom (No Food), but not the kitchen."
Mikell said: "Peppermint plants and/or peppermint oil around the entry points! They hate peppermint."
Lorri said: "Add peppermint oil to a spray bottle with water and spray all over the floors and counters. It really helps! You can also add lemongrass or citronella along with the peppermint."
Natalie said: "I heard peppermint oil works.  I always put sticks of peppermint gum all over the place and it keeps the ants away.  I hide them really well because we have a 2 year old.  Good luck!"

Asa said: "Spray them with white vinegar. Works for me."
Judith said: "Put vinegar by the doors inside and out."
Dana said: "Just today on the radio I heard to spray vinegar around doors and windows. Very safe."
Alisa said: "Wipe counters and floors with white vinegar.  Just put it in a spray bottle and get those little suckers!"
Let your creativity go wild with these fun Ways to Use Vinegar!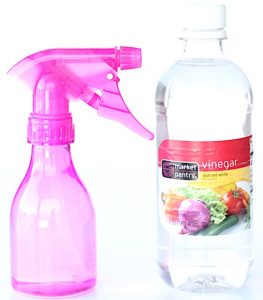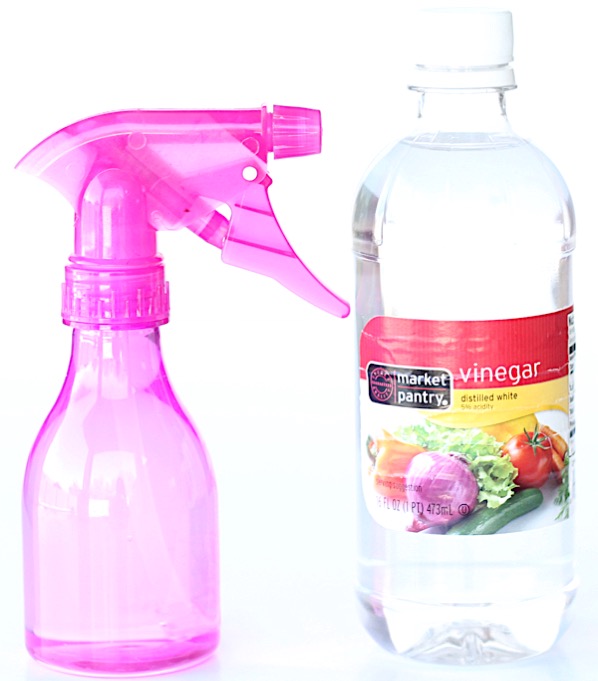 Kim said: "Wash everything down with bleach, then put down cayenne pepper where you see them the most.  Ants won't touch cayenne pepper and they won't cross it."
Anna said: "Sugar ants hate cinnamon… pour a line around the outside of doors and windows and wherever it seems they're coming in." 😉
Jennifer said: "I have used cinnamon before and they do not like that. I just find a spot they may be coming from (i.e. hole near a door or window sill) and sprinkle the cinnamon heavily around that area."
Diana said: "My sister used cinnamon sprinkles on the counter where the wall meets it, and she swears by it!"
Carissa said: "Believe it or not, cinnamon.  I used ground cinnamon to get rid of ants in our apartment a few months ago and we haven't had a problem since.  I've heard you can also use cinnamon oil like from health food stores and soak a cotton ball in it and put those out but I've never tried that one.  Wouldn't hurt to try, it will make your house smell good!  (as long as you like the smell of it.) :)"
Jennifer said: "I heard you should sprinkle cinnamon at the window sills/doorway. (We tried the cinnamon & it worked for us in WA).  I also was told to sprinkle some Cornmeal."

Paige said: "Cornmeal.  They take it back to their nest and it makes them swell, and you can probably figure out the rest."
Rhonda said: "Cornmeal is supposed to work wonders.  Put it around the perimeter of your house or the area where you know they are coming in!"
Kiera said: "Maybe its been said, but dry Grits (like cream of wheat) you can buy at any grocery store.  The ants eat it, then later die.  Plus it's safe, just in case the kids get into it."
Paula said: "I have put dry grits on ant mounds & sprinkle around house perimeter & it works!"
Kathryn said: "I use rubbing alcohol in a spray bottle!!"
Linda said: "I use baking powder or baking soda, equal amount powdered sugar, enough water to make a paste, let it dry & place it near the ant hill, doesn't take much."
Load up on some seriously creative Baking Soda tips and tricks with these epic Ways to Use Baking Soda!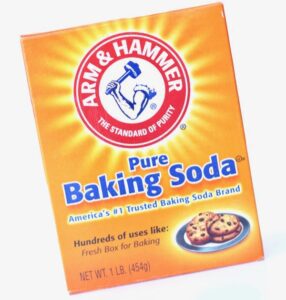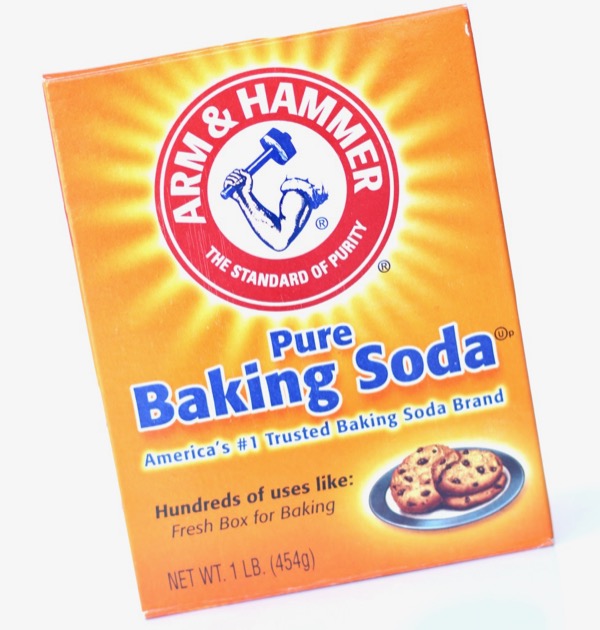 Grace said: "I've been told ground black pepper… spread it around the outside foundation and any place the ants appear to be entering the house.  I have not had a need to try this, but thought I would share in case it works."
Kristina said: "Plain old table salt works for us. F ind the areas they are the most and put salt all over the area.  It worked in less than a day for us and they never came back!"

Rachel said: "We had that too, we were told to put dawn dish soap into a squirt bottle with water and spray to keep them away.  It worked for me!  Use enough to not make it all suds… but not too little that it isn't effective."
Vicki said: "Bay Leaves work for me – just lay them out wherever you see them – especially if you can find the entry point."
Mindi said: "Dried bay leaves worked wonders in our kitchen. Just sit them out on your cabinets and it works great.  Change them every few weeks!"
Angela said: "We have the same type of small ants. Our bug guy said to use Windex.  So far it has worked!"
Chaya said: "In my country, we use turmeric to keep ants away… it really works!"
Teri said: "Put cut apples outside. The ants leave your house and surround the apples and for some reason, stay away :)"
Melissa said: "CAULK THE CRACKS!!"
So are you ready for even more creative homemade tips and tricks?
Be sure to check out these creative ideas…

Got bugs? Check out these tried and true DIY Bug Repellent Tips and DIY Mosquito Repellent Tricks!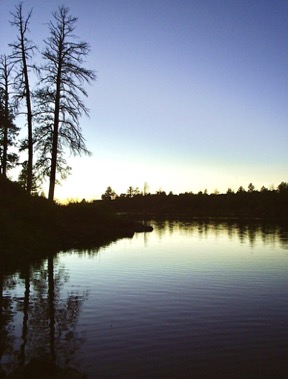 Don't just let those snails and slugs eat your beautiful plants.  Get some help with these DIY Slug Trap ideas!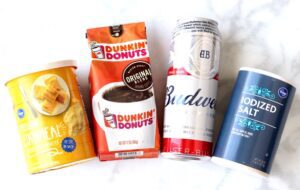 You're gonna love this frugal gardening tips for making your own Homemade Weed Killer.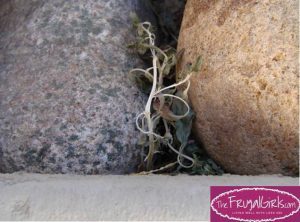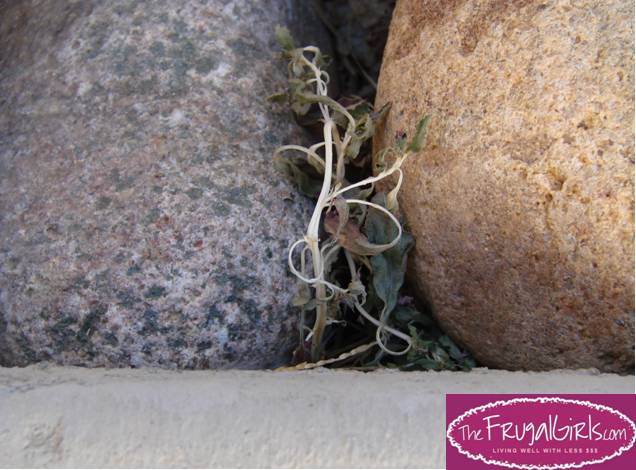 These Backyard Chickens for Beginners Tips and Hacks will have you up to speed and raising your own chickens in a jiffy!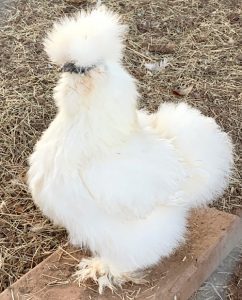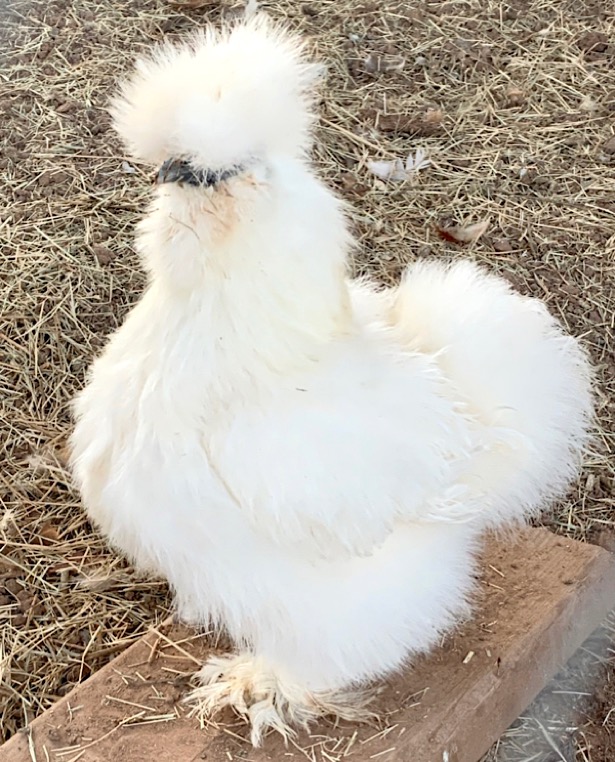 Find what works best and what to avoid when growing fruits, veggies, and flowers this year!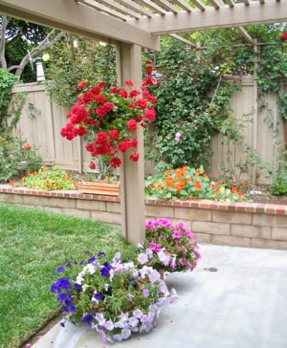 So do YOU have any tips or tricks for DIY ways to get rid of ants??
Leave a comment & share!