Learn how to clean kitchen sponges with these clever tips!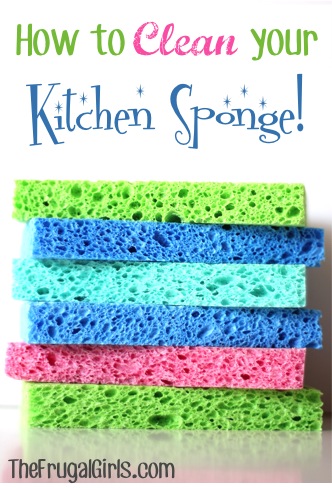 On the hunt for a simple trick for How to Clean Kitchen Sponges??
Following is another easy kitchen tip that will help you save time and help your sponges last longer!
Related:
How to Clean Kitchen Sponges
There are several ways to keep those sponges clean, but my favorite tip is to just toss your kitchen sponge in the top rack of your diswasher, and run it through the next time you wash a load of dishes.
I keep two sponges out at all times ~ one in a small dish on the counter, and the other in the dishwasher.   Then… when I unload the dishes, I simply swap the sponges, so one is always getting cleaned.  Now how easy is that?!?  No more worries about icky-sticky sponges! 😉
Also… be sure to check your local dollar store for deals on sponges ~ I've found some large multi-packs of sponges there!
Be sure to check out even more creative Kitchen Tips and Tricks!
Stock up on loads and loads of helpful ideas for making everything in your kitchen… EASIER!!

Get ready for some serious savings with these simple DIY Homemade Cleaners Recipes and Tips!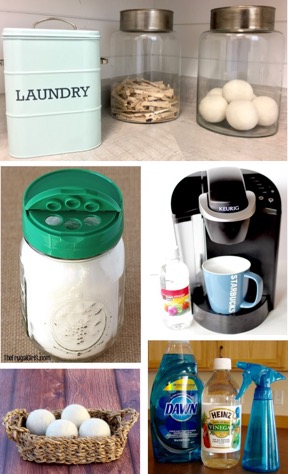 Got a kitchen tip or trick??
Leave a comment & share!