I may get
paid
for ads or purchases made through links in this post.
Enjoy your favorite Dairy Queen Treat at home with this easy copycat Homemade Peanut Buster Bar Recipe!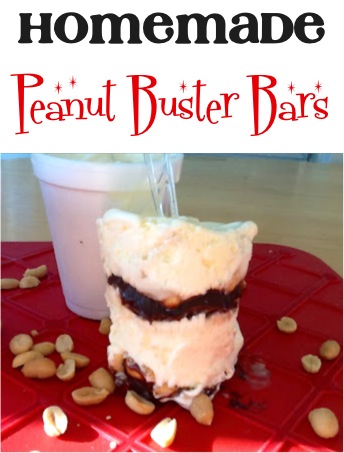 Following is a delicious Homemade Peanut Buster Bar Recipe and guest
post by Veronica at MorningNooNight… enjoy!!

I've been lucky enough to grow up near a Dairy Queen most of my life. The local lunch hang out during my entire High School career was Dairy Queen. I would always order the same thing… A chicken strip basket and a Blizzard or… a Buster Bar. (Totally calorie free if you were wondering).
I thought of an ingenious way to make them at home (sans chocolate coating because that just sounded like a mess. So if that's up your ally…. more power to ya). And next time I would probably use Dixie cups and not Styrofoam because peeling them off was kind of a pain.
Honestly though, the sweet and melty vanilla ice cream, mixed with the gooey hot fudge and salty peanuts make it all kind of worth it. Plus the flavor combinations are endless… How about throwing some Peanut Butter in the middle of these guys!?  YUM!
Homemade Peanut Buster Bar Recipe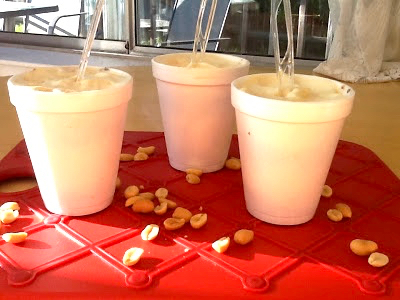 Homemade Peanut Buster Bar Recipe!
Enjoy your favorite Dairy Queen Treat at home with this easy copycat Homemade Peanut Buster Bar Recipe!
Ingredients
1

quart

Vanilla Ice Cream

1

jar Hot Fudge Topping

Salted Peanuts
Instructions
Set your ice cream on the counter so it can become melty (Is this even a word? Most likely not but I've used it twice so I'm sticking to it).

Place some peanuts into the bottom of an 8 oz. Styrofoam or Dixie Cup (the bottom will become the top of the ice cream) and dollop a tablespoon of hot fudge onto them.

Cover with vanilla ice cream, going half way up your cups. Place more peanuts, then hot fudge and cover with more ice cream until the cups are filled. Now gently, with the back of a spoon, press down to compact everything. Stick a plastic spoon square in the middle and freeze.

Continue with the rest of your cups.

Once hardened peel back your cups and you are left with the perfect "pop". Enjoy right away or dip into chocolate coating for TRUE Buster Bars.
Veronica blogs at CookingMorningNooNight.blogspot.com! She has 2 beautiful boys who are her world, and a supportive husband who motivates her every day!
She's a self taught chef and loves to be experimental in the kitchen. She also loves to motivate other people to get in the kitchen and cook for the ones they love!
Now are you in the mood for some more Ice Cream Recipes and desserts?!?  Here are even more yummy recipes you really need to try…
Whether you enjoy chocolate syrup in coffee every morning, need some syrup to drizzle over your ice cream tonight, or you just want to make a quick glass of chocolate milk, this EASY recipe is for you!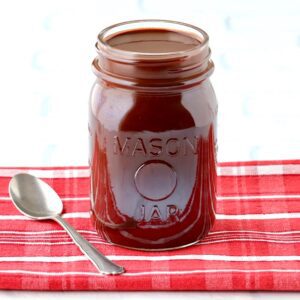 Your ice cream is about to get a MAJOR upgrade with this easy Homemade Magic Shell Recipe!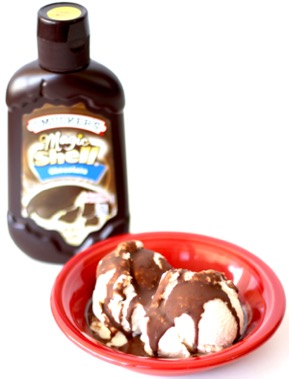 This ultimate chocolate fudge sauce makes the perfect Crock Pot chocolate dipping sauce or ice cream topping.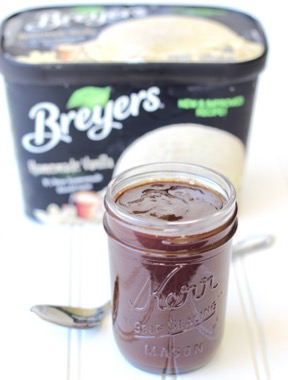 No need to go hunting around trying to find Bubble Gum Ice Cream at your local ice cream parlor, when you can make this delicious Bubble Gum Ice Cream Recipe instead!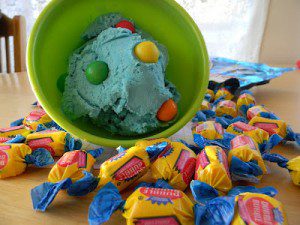 No need to run to the store when those frozen yogurt cravings hit… now you can learn How to Make Frozen Yogurt at Home with just 3 ingredients!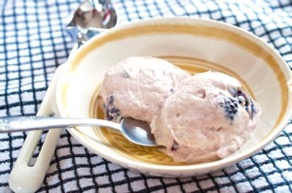 Thanks to this easy Snow Cone Syrup Recipe, you can cool down all Summer long with delicious Hawaiian style shaved ice!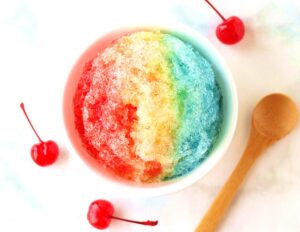 Enjoy your favorite Orange Julius drink on a stick with this fun Copycat Orange Julius Pops Recipe!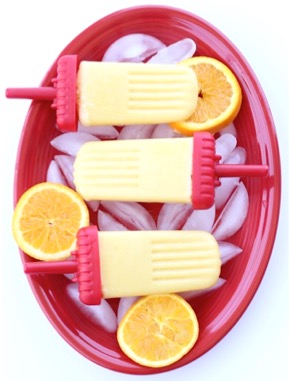 Get ready for some Raspberry amazing refreshment when you make these easy popsicles!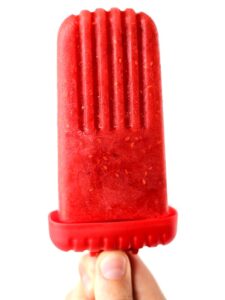 Fill your freezer with temptation when you make these yummy strawberry popsicles!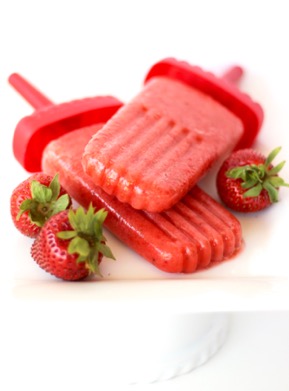 Add these Fresh Strawberry Frozen Yogurt Popsicles to your summer and get ready to be refreshed!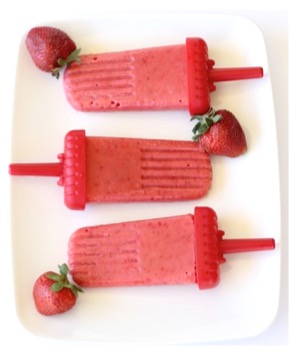 Elevate your summer fun with these irresistible easy Summer Dessert Recipes for a crowd, or just a fun family dessert!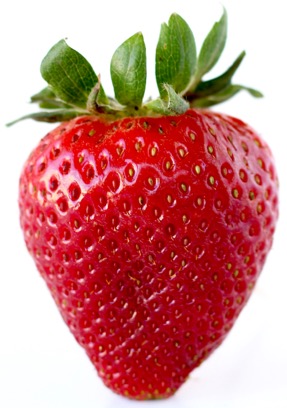 These frozen drinks will keep you cool no matter the temperature outside!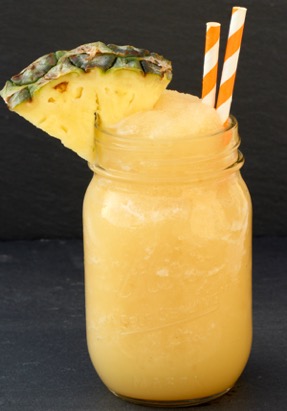 Treat your family to a delicious homemade milkshake when you make one of these Quick and Easy Milkshake Recipes!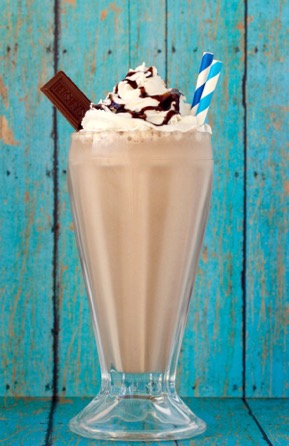 Kitchen and Grocery Tips:
Save your beloved ice cream with this easy trick for how to avoid Ice Cream Freezer Burn!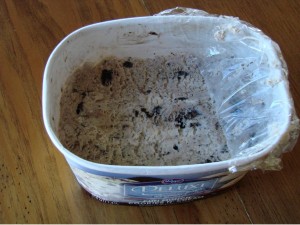 Want to know how to cut your grocery bill in half?  Keep more cash in your wallet with these easy money saving tricks!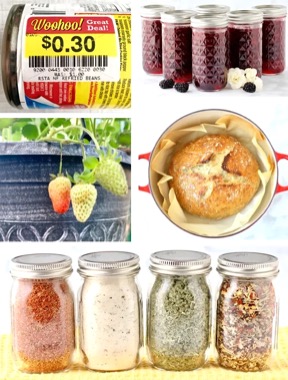 So have you tried this Homemade Peanut Buster Bar Recipe yet?
Leave a comment and share…