I may get
paid
for ads or purchases made through links in this post.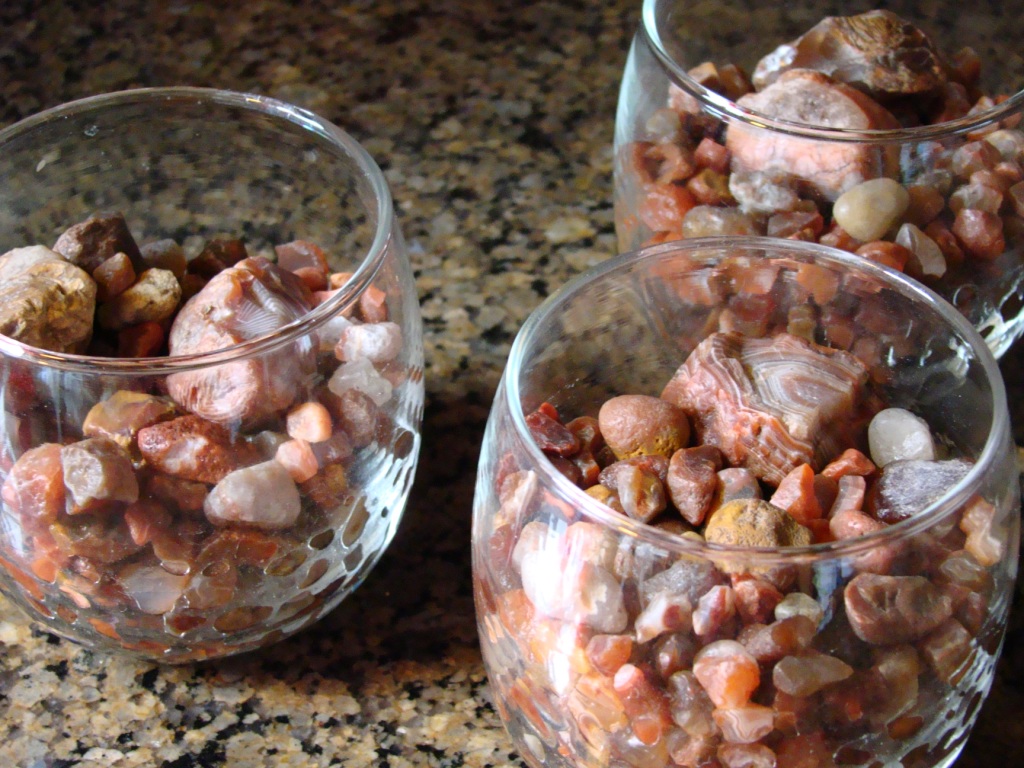 Following is a guest post by Teri at A Little Design Help… enjoy!!
Home decor is always evolving, with color and style trends changing every year. Some home accessories, however, are classic enough that they never go out of style. Natural decor is a classic way to add texture and a graphic punch to any space – free of charge.
A walk through the woods or along the beach will yield an amazing array of home accessories. Sometimes, we just need a little creativity to see an item's decorating potential. From tiny items to giant things, nature reveals numerous ways to bring the outdoors in.
Rocks and stones: Have you ever noticed those bags of multi-colored pebbles in the floral department of your nearest craft supply store? They make a lovely arrangement in a bowl or vase, but can be costly in large quantities. A rock-hunting trip to the beach or river can get you the same look at no cost. Collections of gemstones or other souvenirs of
vacations past can also make lovely home decor. I have used agates collected from Lake Superior's North Shore as decor in my home for years. Fossils can also make unique conversation pieces.
Acorn or pinecones: A simple bowl of acorns or pinecones brings a feeling of the outdoors to any room. These small items make a graphic impact when piled into a glass bowl or earthy piece of pottery. Or, use them to make a wreath for the front door.
Sticks and driftwood: Driftwood often has an interesting, gnarled shape that makes a unique addition to a room. Curly sticks can do the same when added to a large vase. You can even "plant" a larger branch in a coffee can filled with sand or concrete to create your own tree. Spray paint your "tree" or driftwood for a more modern aesthetic; whether
painted white or tangerine, either will have a graphic pop in your home.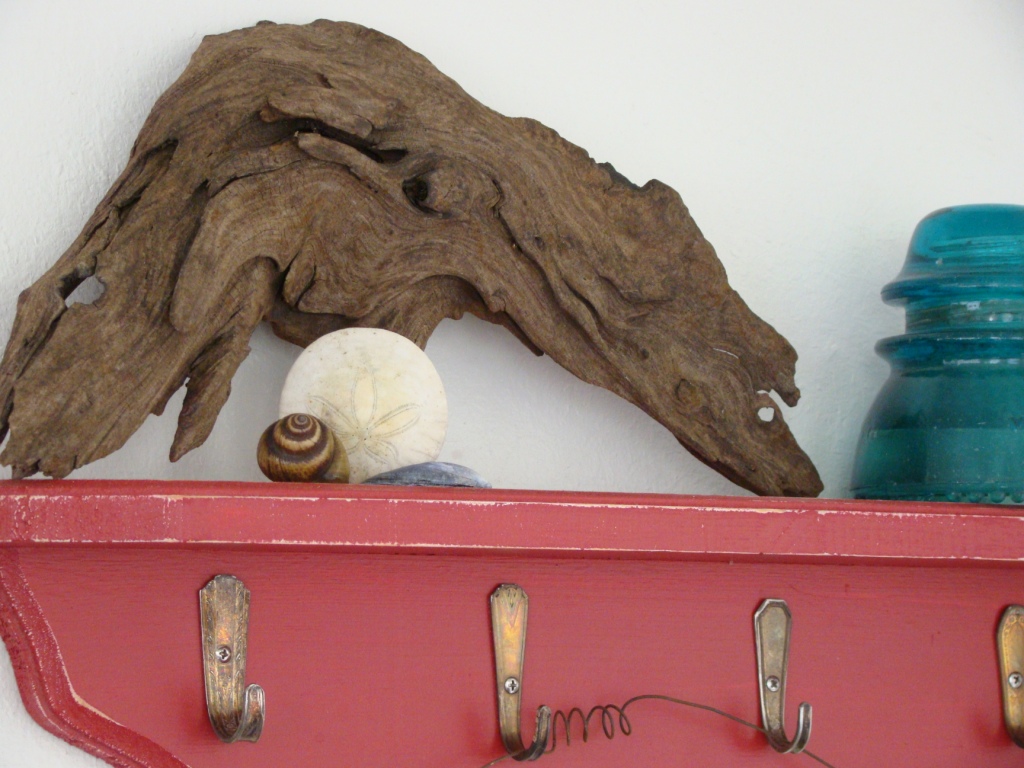 Seashells: From tiny snails to large conch shells, seaside finds bring the beach indoors. Use larger shells by themselves by adding them to a bookcase or table. Smaller shells can be group together for more impact.
Leaves: Use leaves as a placemat or table runner for your next dinner party, or arrange pressed, dried leaves in a photo frame for a simple piece of artwork. Autumn is a great time to collect leaves in all colors, but even spring leaves are beautiful inside the home.
Garden: This spring, consider planting gourds! When dried, these shapely fruits look gorgeous on a mantle, table or shelf. Group them together for maximum impact, paint them, draw on them – use your imagination to create something unique.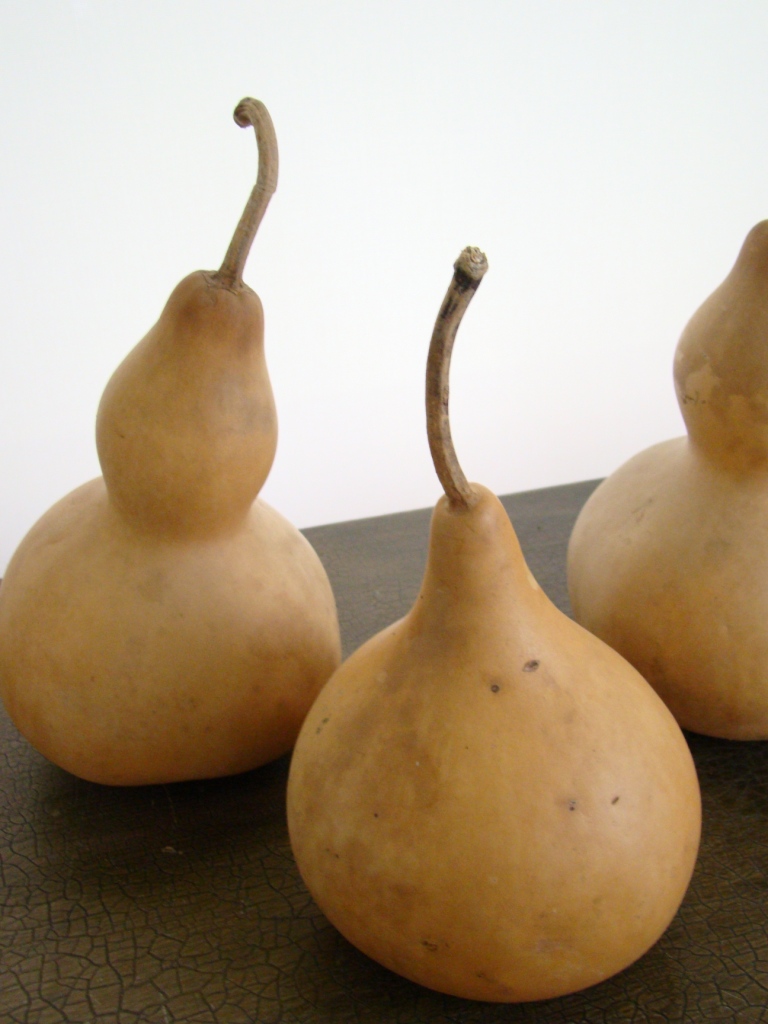 Flowers: Flowers bring a breath of fresh air to any room. Whether you cut them from your garden or pick them from your yard, placing a vase where you will see it often will instantly lift your space from drab to dynamic.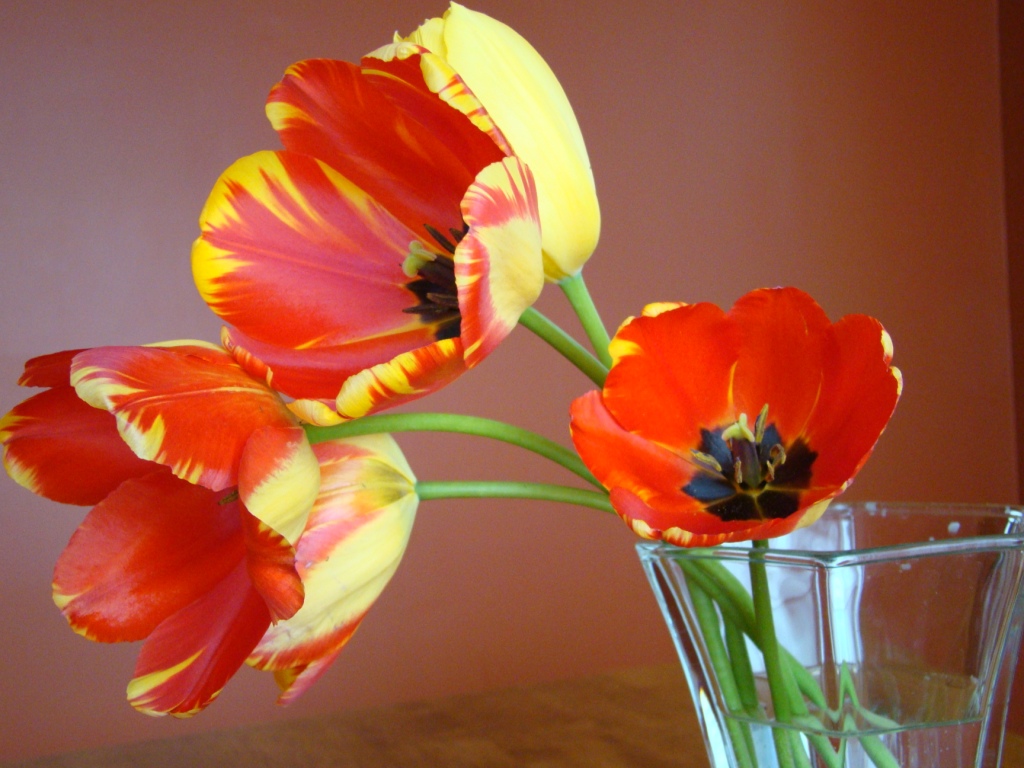 The next time you take a walk with your family, look at the natural world around you with new eyes. For little or no cost, bring the outdoors in to freshen your home decor. Design really is in the details.
Note: Please do not collect natural home decor from you neighbor's yard or other private properties. Do not collect protected species of flowers or plants, and do not collect from any areas where it is prohibited (ie, some state parks). Whatever you collect, please do not over-collect; leave something for others to enjoy, too. Happy hunting!
Teri Larsen, ASID is a professional interior designer based in Wisconsin. She firmly believes that interior design has the power to change our lives and it should not be reserved only for the wealthy. In addition to running her design studio, T. Larsen Design LLC, Teri also operates an online interior design resource, www.alittledesignhelp.com, a site filled with design tips, resources and home decor deals.
You can never have enough creative ideas.  Find even more Home Decor Hacks, and Organizing Ideas for your home below…
Give your home a gorgeous makeover with these Easy Designer Home Decor Tips and Tricks!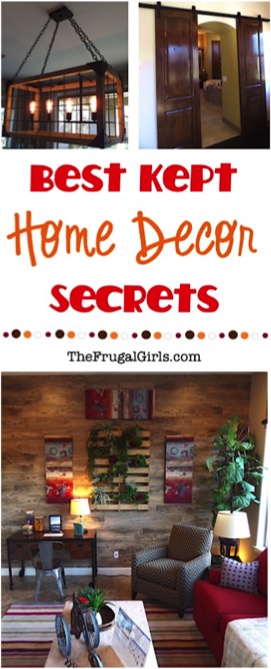 Nothing beats coming home to an organized home!  Put these Home Organizing Tips and Tricks to use and you'll love the results!

It's true… you can LOVE your house and save BIG all at the same time!  Are you ready to start saving?  Check out these affordable ideas and frugal hacks for your home.

Frugal Girls LOVE great deals!  Before you shop, check out these Insider Tips + Shopping Hacks that will save you so much money at your favorite stores!!