I may get
paid
for ads or purchases made through links in this post.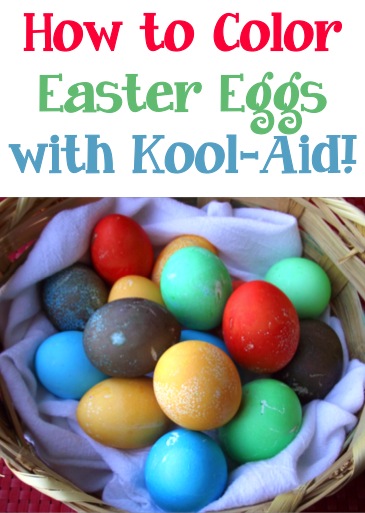 Following is a fun DIY Easter Egg Coloring Project and guest post
from The Brady Girls… enjoy!!
DIY Easter Egg Coloring with Kool-Aid
Related:
Grab the eggs and Kool-Aid, it's time for some DIY Easter Egg Coloring with Kool-Aid!
Hi, we're the Brady Girls! A big thanks to Frugal Girls for letting us send over a guest post today!
Easter is tomorrow so we wanted to share a few tips and easy recipes to having a fun and frugal holiday! We'll start with the super easy way to hard boil your Easter Eggs to perfection.
Then don't miss out on dying your Easter Eggs with Kool-Aid! And last, we've included a few recipes to re-purpose your leftover Easter Eggs (especially if your kids won't eat their beautiful creations) by making Egg Salad and Deviled Eggs.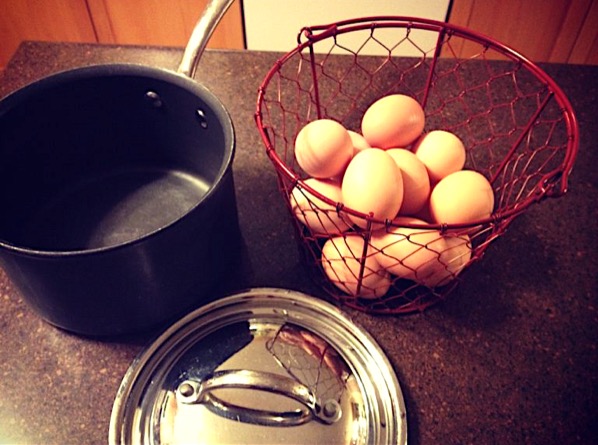 Perfect Hard Boiled Easter Eggs
To cook the perfect hard boiled eggs I just do the following quick steps and presto, no green around the yolk. Oh, yours turn green and dark? Well, that is okay, but the proteins are getting over cooked, so let's save those precious proteins by trying these simple little steps:
1. Place eggs in a single layer in a large enough pot and fill it with enough cold water to cover the eggs by an inch.
2. Bring the water to just a full boil, then promptly remove the pot from the heat and let the eggs stand in the pot of water for 15 to 20 minutes, a bit more won't hurt, but I use a timer so I do not forget about them.
3. Drain the water and store the eggs. I usually wait until they are chilled before I peel and eat. But a hardboiled egg can sit out on the counter for a couple of days and be just great. No kidding, they are nature's perfect food!
Please enjoy these nutritionally sound little orbs of yumminess. Your body will thank you! -Mel
A "Kool" Way to Dye Easter Eggs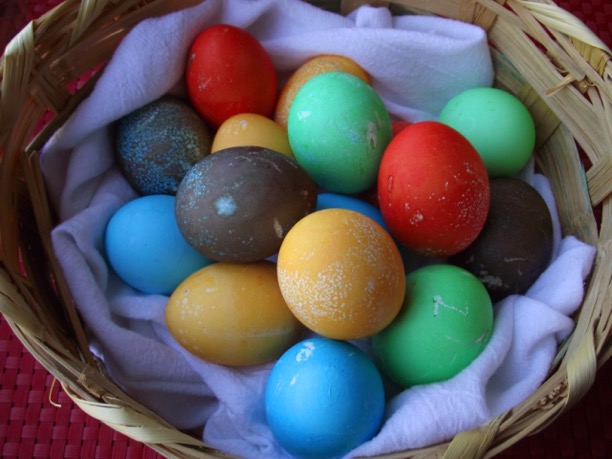 I'm always on the hunt for something new and fun to do with my kids. So when I stumbled upon this method of dying Easter Eggs with Kool-Aid, I was fascinated. How fun and super easy!
I knew I already had the egg dying cups from years passed and the dippers too. Just needed to get the Kool-Aid and I was set.
I let the kids know of my plans and they were pretty darn excited, I must say. Especially when they found out the colors in the cups were made with that drink mix they usually sip in the summer. Here's what you need, and let me tell you, it really isn't much!
Ingredients
Kool-Aid Packets (whatever colors you like)
2/3 Cup Water per Kool-Aid Packet
Directions
Mix each packet with 2/3 cup water in egg dying cup or any cup that will allow egg to be completely covered by colored liquid. If you like, you can use crayons to write on dry eggs to make designs which will show up after you dye them. Place egg into cup and let sit for as long as you like. The longer you allow the egg to sit in the Kool-Aid colored water, the brighter the color will be.
Tips: As you can see from my pictures, I had to improvise on the green. The store I frequent was out of Lemon Lime Kool-Aid so I used Lemonade and added a few drops of green food coloring. That worked just fine. Turns out they were out of Grape too! So I combined Mixed Berry (which is blue) and Cherry to make purple. The purple color is very dark so you may want to play around with your mixtures a little to get your desired color.
I really let my kids go with this project….it really is for their enjoyment in the end. Both of them were arguing over who got to draw on which egg and who got to drop which egg in what color. "Hey, that's my dipper","Quit poking at my eggs." Ahhhhh, the sound of siblings lovingly sharing in holiday traditions. Really makes you want to get started on your own, doesn't it? 🙂 But enjoy it they did -and the end result was most definitely "Kool". -Laura
Deviled Egg Recipes for your left over Easter Eggs
Soon Easter will have come and gone, but you will still have tons of colored eggs that you don't know what to do with! So it's time Deviled Eggs. I'll try to keep it short, as this post keeps getting bigger 🙂
Start by making the Base Recipe and then finish your recipe by choosing to add 1 of the 3 options below…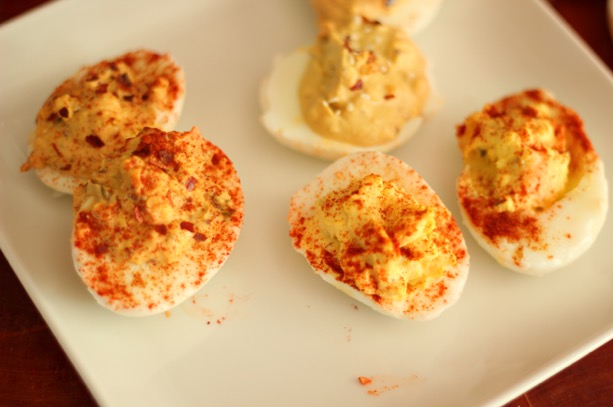 The Base Recipe
12 Hard Boiled Eggs, peeled and rinsed (I used extra large)
2 Tbs. Mayo
1 Tbs. Yellow Mustard
1 tsp. Salt
1 tsp. Black Pepper
1/4tsp. Garlic Powder
pinch Onion Powder (less than a 1/4 tsp.)
Cut your peeled and rinsed hard boiled eggs in half. Put the yolks in a medium sized mixing bowl, and add all of the above ingredients. Mix all together with a fork.
Traditional Deviled Eggs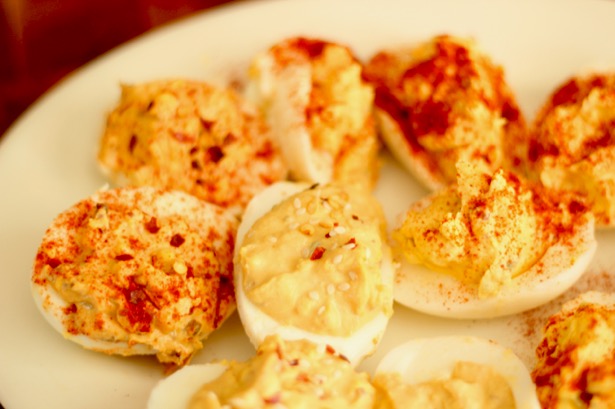 After starting your deviled eggs with the base recipe above add the following:
1 Tbs. Yellow Mustard
2 tsp. Sweet Pickle Relish
That's it. mix all of the ingredients super well, and you've created the standard deviled eggs that you and your kids will enjoy!
Spoon the yolk filling back into the halved egg whites, or pipe the filling through a pastry bag or a plastic Ziploc bag with the tip cut off. Yummy! These are my favorite!
Ps. Make sure to taste the finished product, if you want to add a bit more of something go ahead, just add small amounts at a time and keep tasting until it's just right for you.
Serve your eggs with a sprinkling of Paprika over the top -that makes them look great, and adds a bit of flavor.
Easter Egg Salad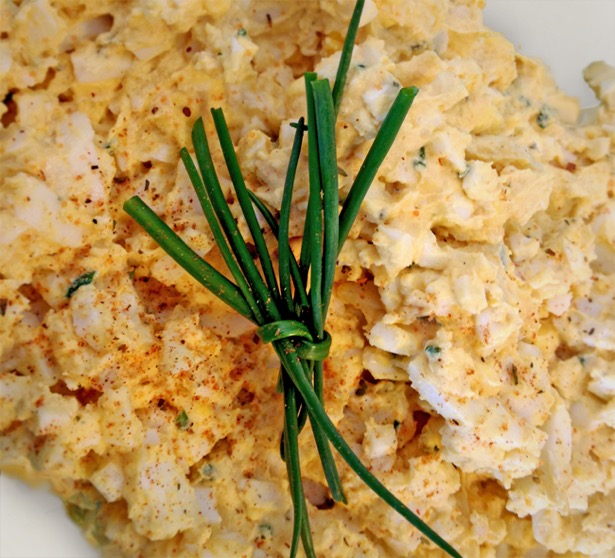 Egg salad is super easy, and it doesn't matter how the eggs look after you peel them because they're going to get chopped up anyways.
Use your leftover Easter eggs to make egg salad for a yummy sandwich. This recipe uses our homemade season salt that follows bellow.
6 hard boiled eggs, roughly chopped. (I used the egg slicer)
3 Tbs. Mayo
2 Tbs. Mustard
2 tsp. Season salt
As much Fresh Chives as you like (I put about 2 Tbs. in this)
Mix all up and devour on some yummy bread or by itself if you like!
Tips: Don't over mix or your eggs will become a paste, mix just enough for the ingredients to come together. Also, make this to your taste, start out seasoning small and add a little at a time, because you can keep adding flavor, but you can't take it away!
Have a very Happy Easter! -The Brady Girls
The Brady Girls – a mother, daughter, and sister team full of passion for food, and cookin' up great times together! It all started with thousands of recipes from our Gradma Brady that inspired us to share our family traditions, and new creations with all of you. 
So are you on the hunt for even more Fun Crafts and Easter inspiration?  Check out these fun ideas…
I went to the local Salvation Army Resale Store and the Goodwill Resale Shop to find what I needed…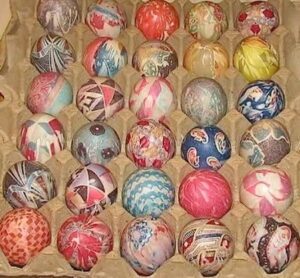 With Easter approaching it's time to start thinking about egg decorating.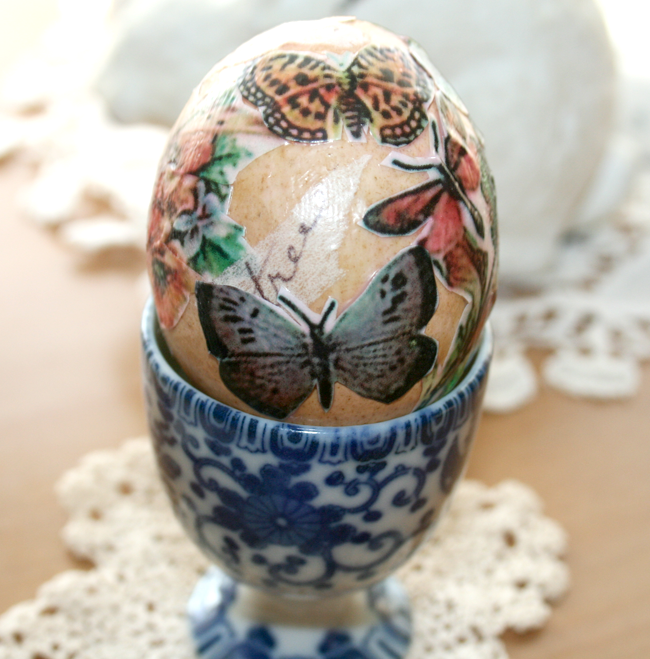 Create an effortlessly elegant upgrade for your Easter tables when you make this sweet Bunny Napkin Fold with Egg!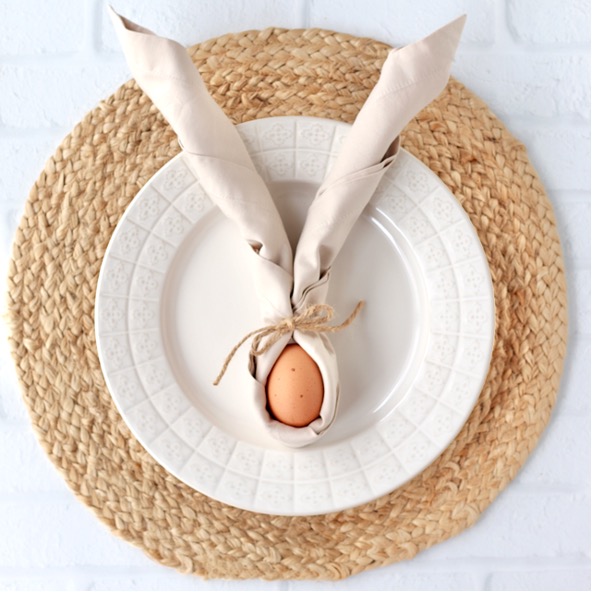 Today I'm going to show you how to make a gorgeous, natural egg garland!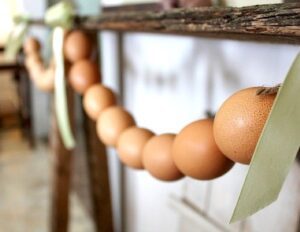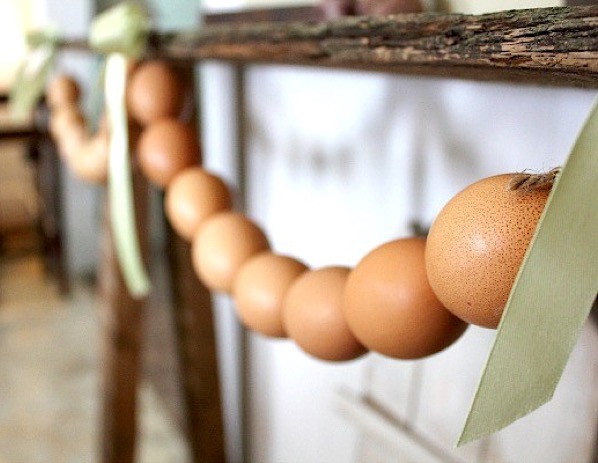 25 Easter Crafts: Huge List of Fun Ideas!
One of my favorite parts of Easter is crafting.  Would you love some Easter Craft inspiration??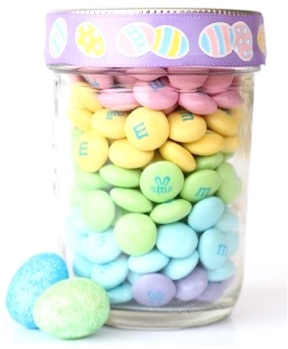 If you LOVE Peeps as much as I do, you'll really love these Easy Peeps Recipes and Projects!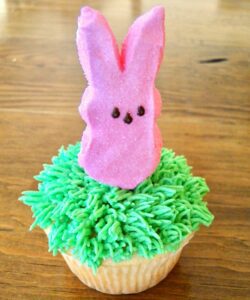 Easter is always better with amazing food to eat with your family and friends!  Enjoying a family dinner, brunch or fabulous lunch can't be beat.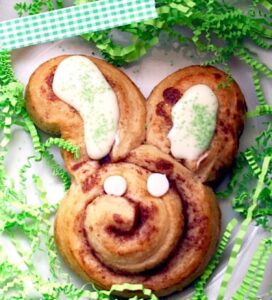 Feeling crafty??  It's time to get your Craft on and get inspired to do some fun crafts!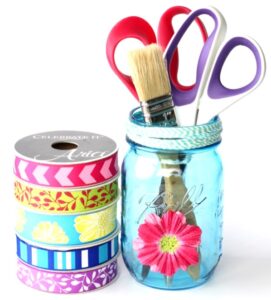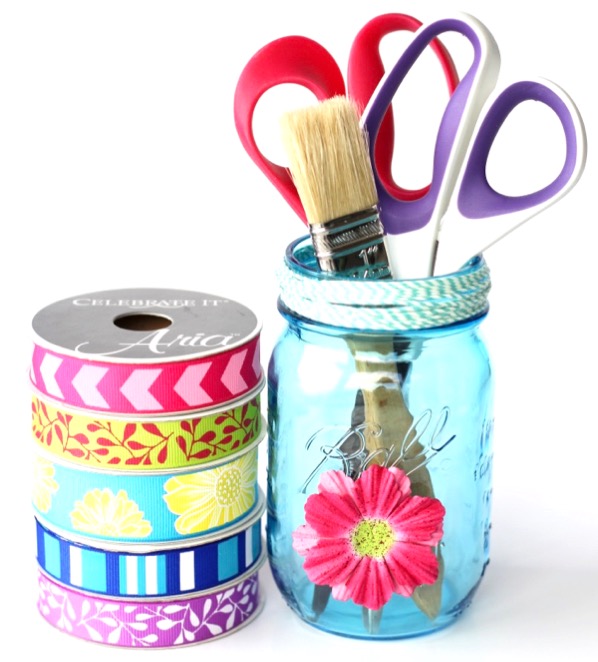 So have you tried Easter Egg Coloring with Kool-Aid?
Leave a comment & share!