I may get
paid
for ads or purchases made through links in this post.
Following is a guest post by Emily at 52 Mantels… enjoy!!
Sweet Spring Flower Art: Cupcake Holder Craft
Related:
Oh, do I have a treat for you! I'm going to show you an easy tutorial for this fun art Cupcake Holder Craft project that combines a few of my great loves: dollar bins, repurposed art, cupcakes and Springtime.
Intrigued??
Recently, I spotted some adorable cupcake liners in the dollar bins at Michaels and knew they were destined for something fun, fresh and…springy!
I paired my new cupcake liners with a remnant of bright yellow fabric and a wooden plaque I'd picked up at Family Dollar months ago for a discounted price of $2 (how could I pass it up at that price??) and walked away with some fun art to welcome Spring!
Oh, I do love this time of year!

I gave my discounted plaque two coats of white spray paint and, using pinking shears, cut my yellow fabric remnant to fit the plaque's middle.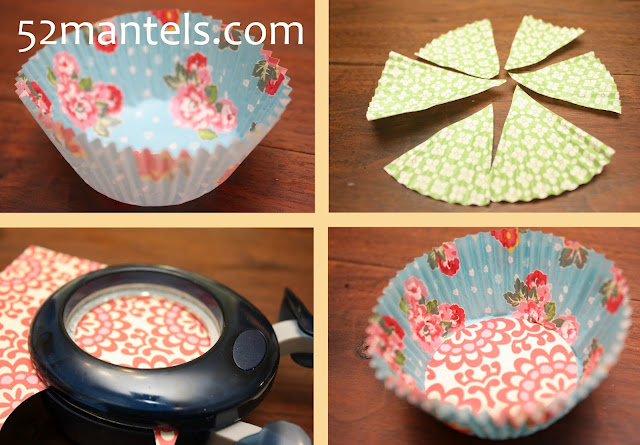 I then took 3 aqua cupcake wrappers and turned them inside out and placed each one on top of another cupcake wrapper so that my cupcake flowers had print on the inside and on the outside.
Using my 2-inch circle cutter, I cut 3 circles from coordinating scrapbook paper and placed each one inside of a flower.
To make the petals, I divided one green cupcake wrapper into 6 pieces and rounded the edges with scissors.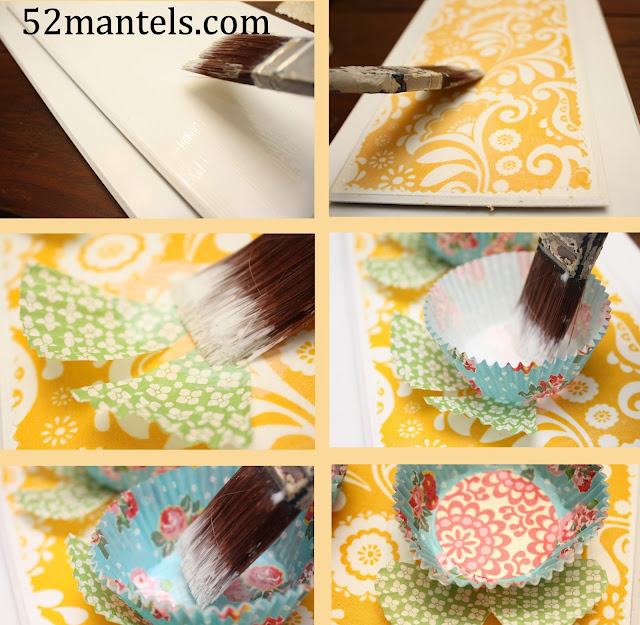 Using mod podge, I attached the yellow fabric to the white plaque by painting the glue under the fabric and then over the fabric.
After the yellow fabric was adhered to the plaque, I began assembling my cupcake wrapper flowers, one piece at a time, making sure that each element was thoroughly mod-podged.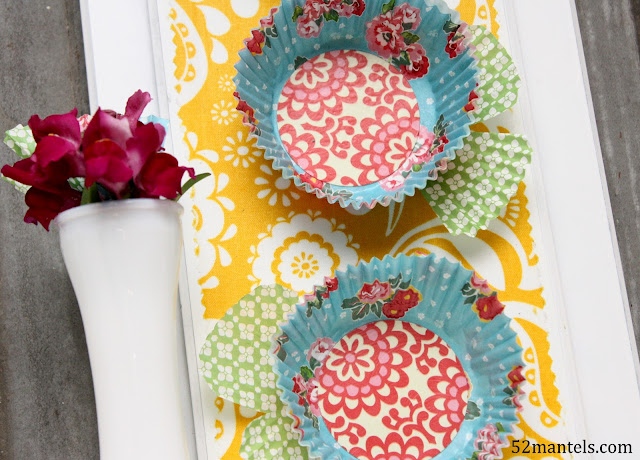 After the three flowers were attached to the plaque, I painted mod podge once more over each flower. When they dried, the flowers were nice and stiff!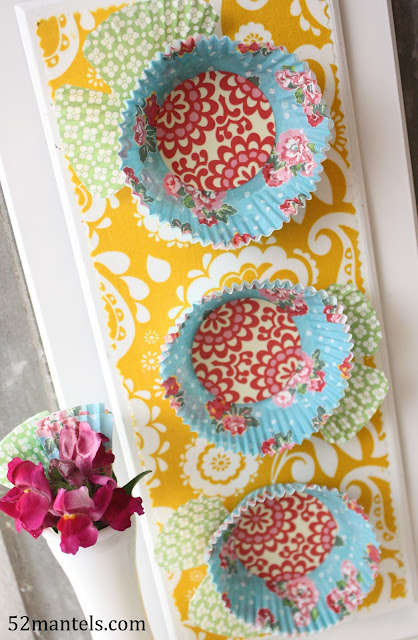 And, that was that! An easy-breezy, completely unique piece of art for the upcoming Spring season! I'm sure this will end up on one of my Springtime mantelscapes! But, for now, it's adding a bit of cheer to my kitchen, because kitchens should be…cheerful!
You can find Emily at 52 Mantels, a blog dedicated to all things home; including weekly mantel makeovers, simple crafts, DIY projects on a budget, easy cooking and quality family life!
Keep up with Emily and 52 Mantels via facebook, twitter and pinterest!
You can never have enough creative ideas.  Find even more Craft Ideas, Home Decor Ideas, and Organizing Ideas below…
Give your home a gorgeous makeover with these Easy Designer Home Decor Tips and Tricks!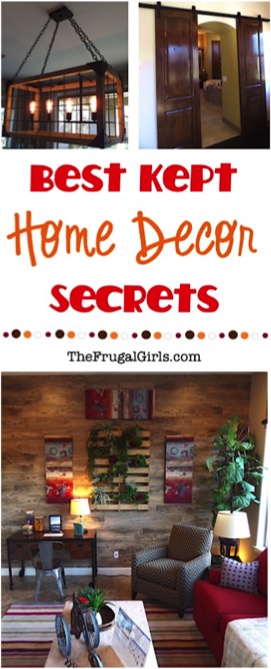 Feeling crafty??  It's time to get your Craft on and get inspired to do some fun crafts!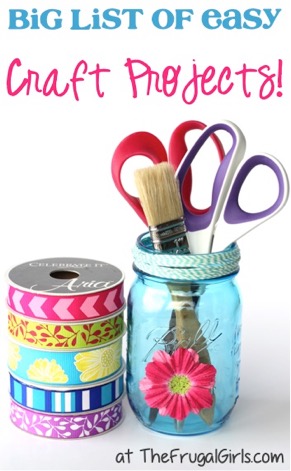 Nothing beats coming home to an organized home!  Put these Home Organizing Tips and Tricks to use and you'll love the results!

It's true… you can LOVE your house and save BIG all at the same time!  Are you ready to start saving?  Check out these affordable ideas and frugal hacks for your home.

Frugal Girls LOVE great deals!  Before you shop, check out these Insider Tips + Shopping Hacks that will save you so much money at your favorite stores!!