I may get
paid
for ads or purchases made through links in this post.
Feed your Girl Scout cookie addiction in style when you make this easy Girl Scout Thin Mint Truffles Recipe!

Following is a delicious Thin Mint Truffle Recipe and guest
post by Carly ~ enjoy!
Last week, the Girl Scout Cookies came in at work. I swear to you, the afternoon was a solid 4 hours of the battle of self control.
Somehow, I managed to make it home with a full box of Thin Mints.  I knew they wouldn't last long if I left them out… But then a tiny voice in my head whispered…Girl Scout Thin Mint Truffles Recipe.
Any sort of truffle or cake pop seems to be the way to go lately.  Nothing pleases a crowd more than a truffle made using one of their favorite ingredients.
Related: 
Girl Scout Thin Mint Truffles Recipe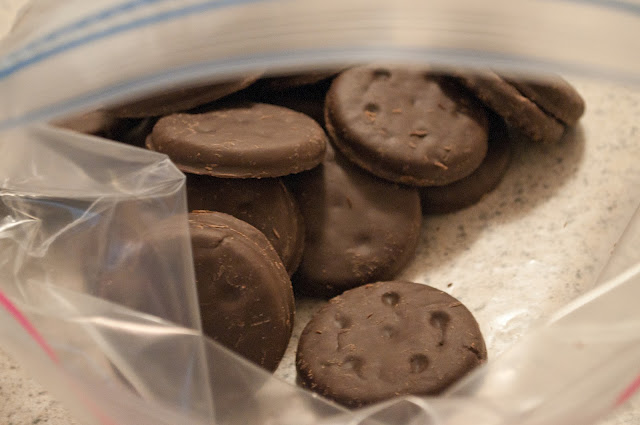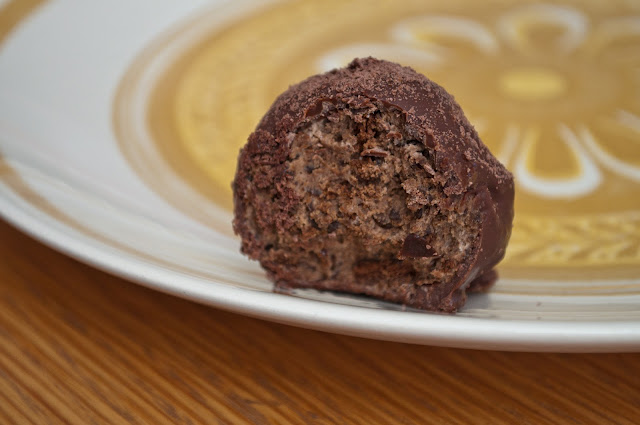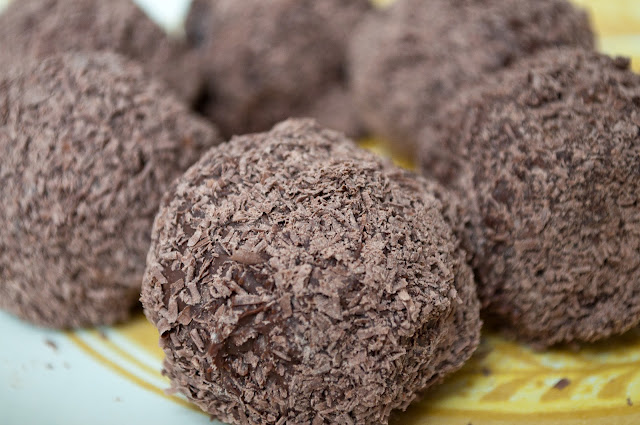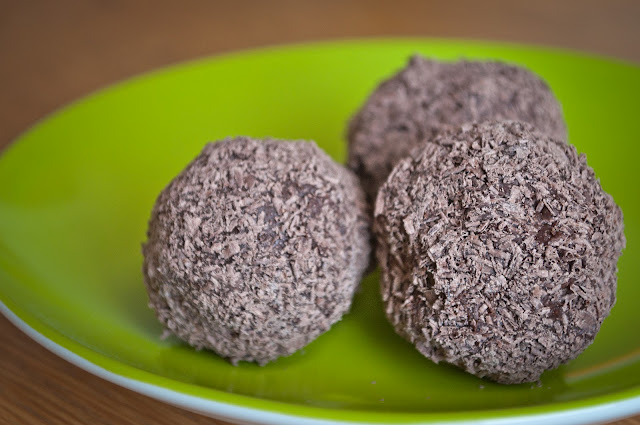 Girl Scout Thin Mint Truffles Recipe
Feed your Girl Scout cookie addiction in style when you make this easy Girl Scout Thin Mint Truffles Recipe!
Ingredients
1

box of Thin Mints Cookies

6

oz

Cream Cheese

softened to room temperature

2

tbsp.

Cream Cheese Icing

2

cups

Semi-Sweet Chocolate Chips

1

Semi-Sweet Chocolate Baking Bar
Instructions
Prep: Have two cookie sheets waiting, one lined with parchment paper or aluminum foil. Also, have either two spoons or a fork and a spoon ready for dipping the thin mint truffles.

The thin mints need to be crushed/processed into small pieces. If you have a food processor, congratulations, your life just got easier than everyone else's! Otherwise, I'd suggest putting the cookies in a large ziplock bag and using an ice cream scooper to crush them. The cookies are also quite fragile, so squishing them by hand is do-able.

Mix in cream cheese + 2 tablespoons of cream cheese icing. Use your hands to mix the ingredients well.

Roll into 1 inch thick balls and place on a cookie sheet. Put in the freezer for 30+minutes.

Use a cheese grater to shave chocolate baking bar for coating the truffles later. Keep the chocolate shavings in a shallow bowl.

Then put 2 cups of chocolate chips into a bowl and heat for 90 seconds. Stir, then heat for another 15. Add 1 teaspoon of oil and mix well. Continue to heat and stir for 15 second intervals if needed… but you should be set!

Drop cooled truffles into the melted chocolate. Using two spoons (or a spoon and a fork), roll each ball around until it is covered in chocolate. Drop onto a cookie sheet and let sit for 10 minutes.

After 10 minutes, or when the chocolate is somewhat more firm but still sticky, pick up each truffle and roll it around in the bowl of chocolate shavings.

Refrigerate for 1 hour. Then serve!

Store extra truffles in the refrigerator.
Carly is a young blogger living in Chicago who loves mason jars, healthy cupcakes, oxymorons, and workout music! Check her out on Facebook, or Pinterest!
Now…
I have even more Truffle Recipes, Cake Pop Recipes and totally fabulous Christmas Dessert Recipes for you to try!
I know you 'll love trying these fun ideas…
Enjoy your truffles guilt-free today when you make this Skinny Peanut Butter Truffles Recipe!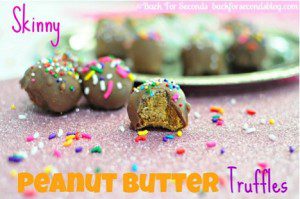 Bring on the Fall!  This decadent Pumpkin Cheesecake Truffles Recipe is always the hit of the party!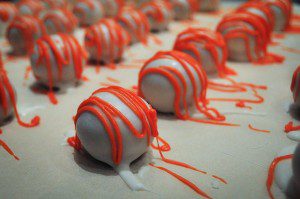 This easy Oreo Pops Recipe is a perfect way to enjoy your favorite Oreo cookie on a stick!  They're always the hit of the party!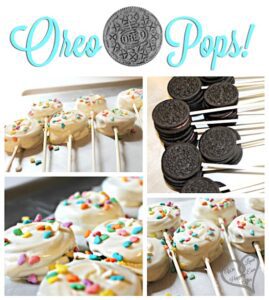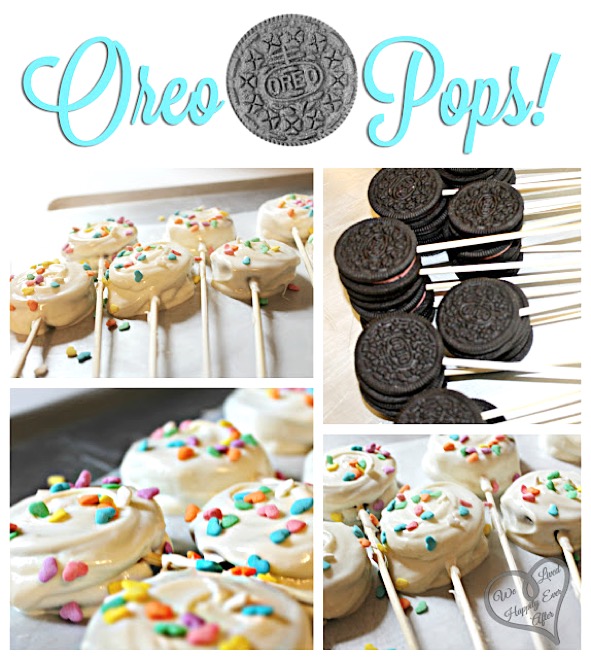 This easy Cake Truffles Recipe requires only 5 ingredients and creates the perfect treat for any party or celebration!

These adorable Sweet and Salty Cake Pops make the perfect bite-sized treat for upcoming parties!  Your guests will LOVE them!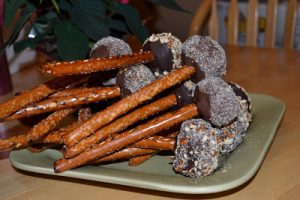 Make some red velvet magic happen in your kitchen when you make these adorable Cupcake Cake Pops!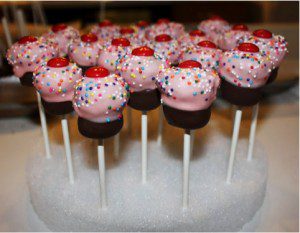 You'll love making these amazing little patriotic birdies!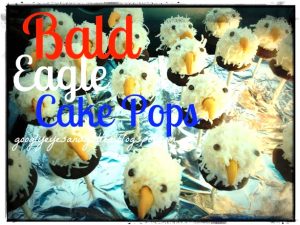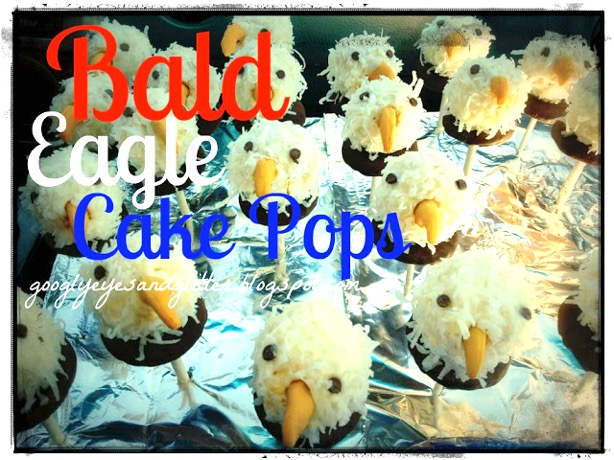 This easy Pretzel Turtles Recipe creates such an irresistible treat… and you won't believe how little time they take to make!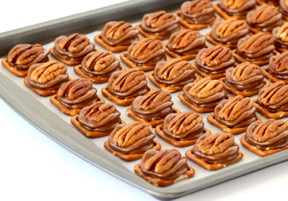 If you're craving some delicious, crunchy Peanut Brittle, you'll love this Easy Peanut Brittle Recipe!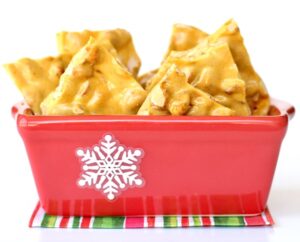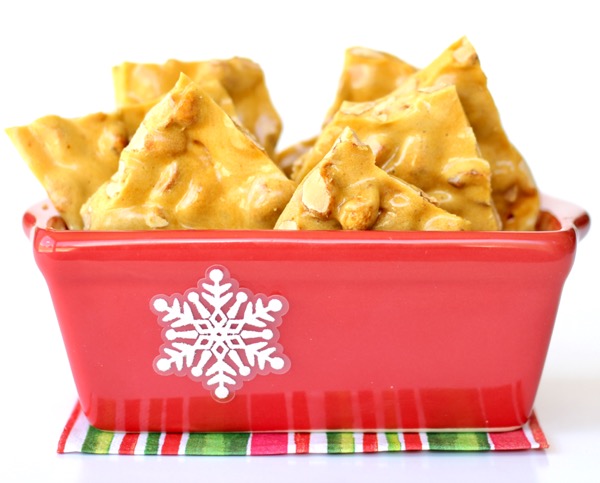 These recipes are easy, all of them are amazing.  Many even take less than 5 ingredients!  Are you ready for one crazy fun list of 5 ingredient dessert recipe fun?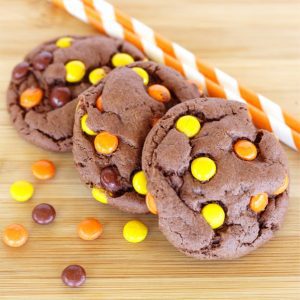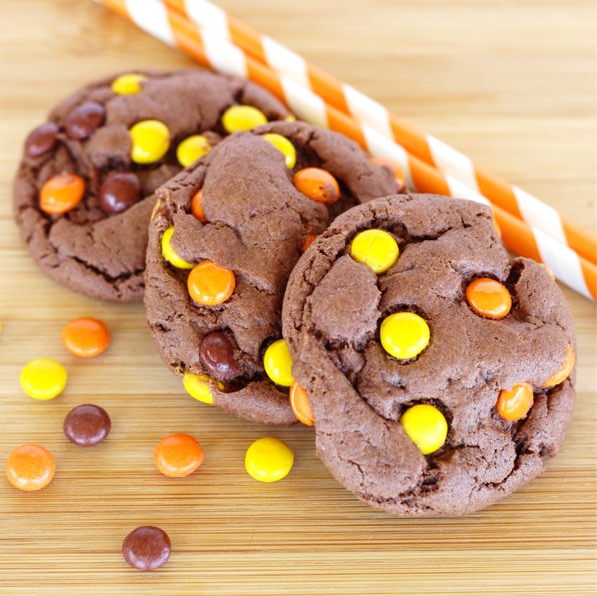 These are an easy way to get your Christmas Season off to a yummy start.  And isn't that a necessity?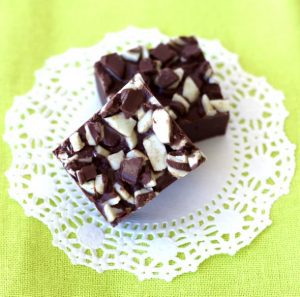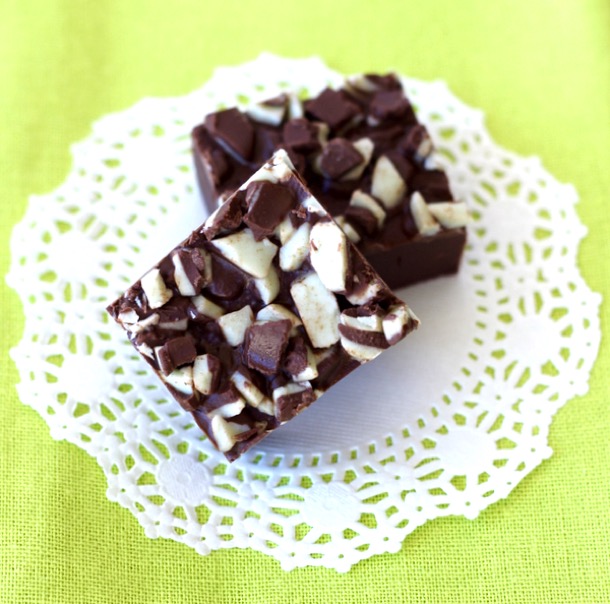 Skip to the best part of Christmas with these easy Christmas Dessert Recipes!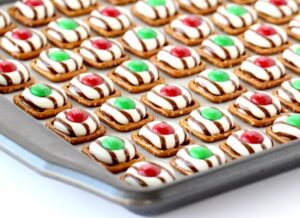 One of the best ways to celebrate Valentine's Day is with fun food.  These Valentine's Day Recipes are sure to inspire some yumminess!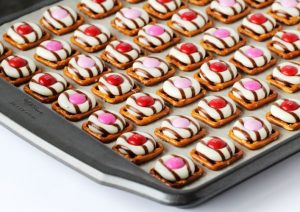 Get inspired to make your Easter extra tasty this year with this HUGE List of Easy Easter Recipes!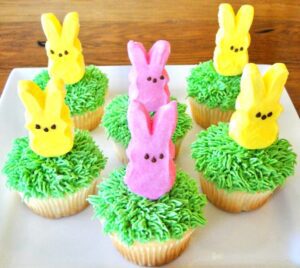 Delicious meals don't need to be complicated, and your family and friends will be begging for seconds with these crowd pleasing breakfast options, satisfying dinner ideas, and simple crock pot recipes!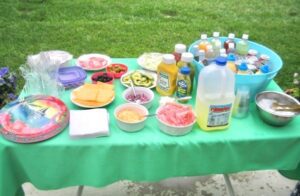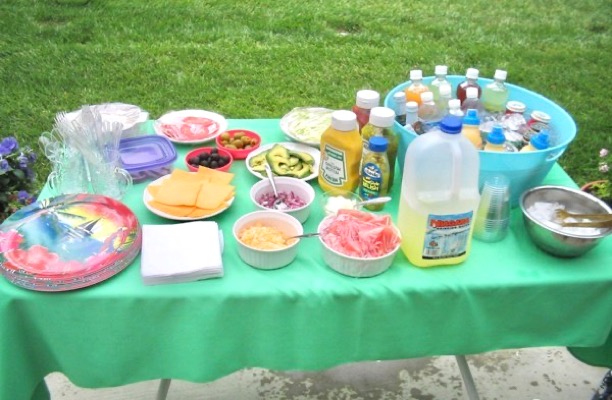 So have you tried this Girl Scout Thin Mint Truffles Recipe yet?
Leave a comment & share!