With just 6 ingredients, you're about to make a truly sensational Homemade Cheez Its Recipe!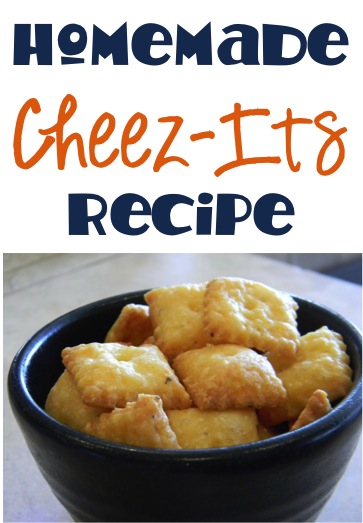 Following is another fun Homemade Cheez Its Recipe and guest post
by Veronica at CookingMorningNooNight… enjoy!!
Who's ready for a Homemade Cheez Its Recipe??  Um… YUM!
Do you love Cheez Its? I know I do. Sweet, salty, sweet AND salty, you name it, I love it. But cheez-its? That's the ultimate!
I mean are you kidding me… have you tried those Duoz with the sharp cheddar and Parmesan cheese. I think I died and went to heaven… Food heaven that is.
Have any of you been on Pinterest? I absolutely love that site. Well recently I stumbled upon homemade goldfish crackers and pinned it instantly.
Unfortunately, I have no little fishy cutter and wasn't willing to shell out almost $14 for one (are you joking?) so I adapted them into cheez-its.
I added some pepper for a kick but I thought "how good would these be with cayenne, or Parmesan or make BIG ones" I think the options are endless.
My only mistake, and trust me on this one, make TWO batches. You won't regret it (like I do).
My uber-picky son ate almost my whole batch which is why I regret not doubling the recipe. Please omit pepper if your kids have an aversion to spicy things. But please, please try these!
They whip up quickly and are a fantastic snack for kids (and adults)! Also, since Superbowl weekend is right around the corner they would be a great game day snack!
The best part: You can double and make them to feed a crowd!  And why not make some with Parmesan cheese or spicy cayenne pepper!?  The options are endless! Enjoy!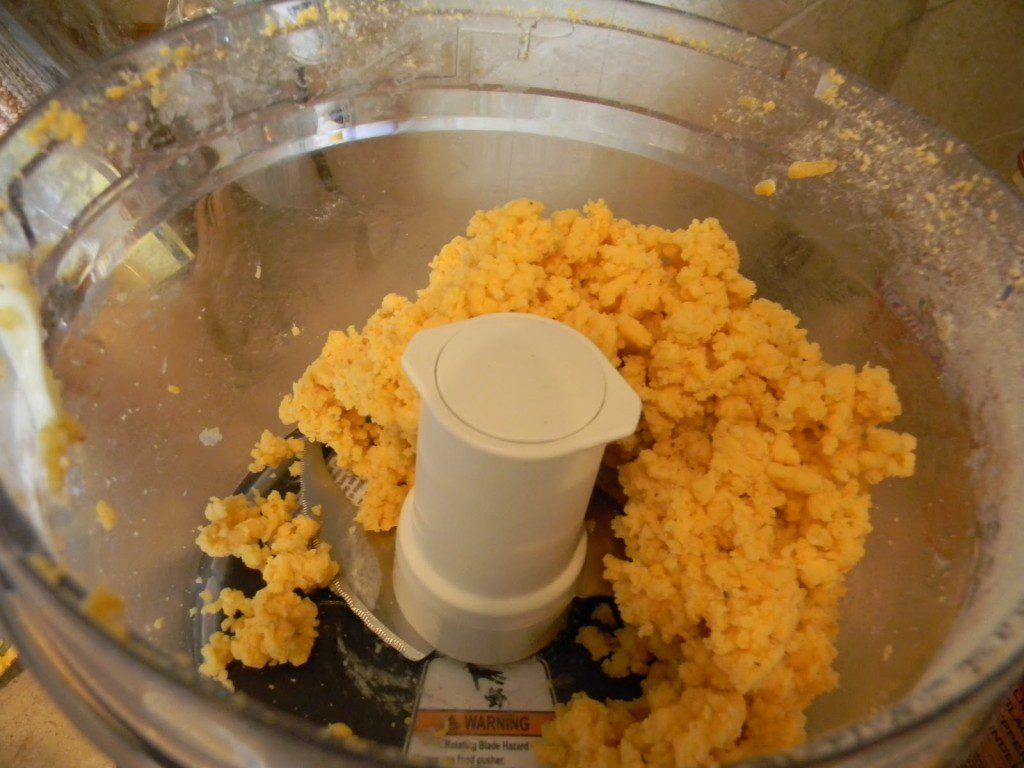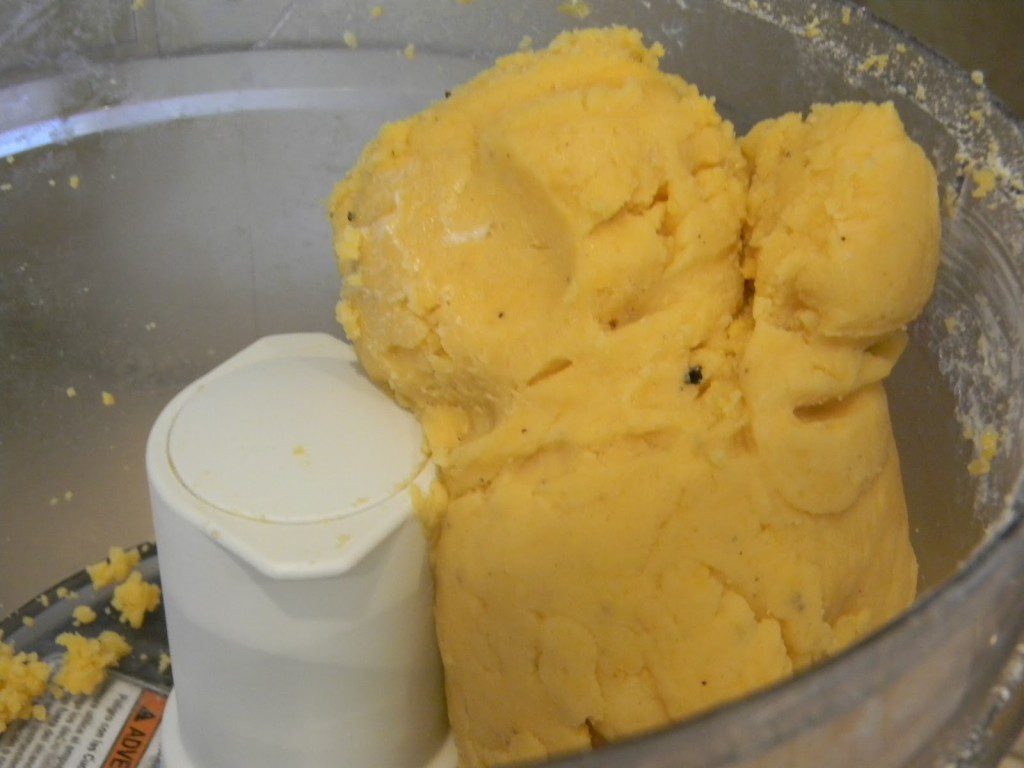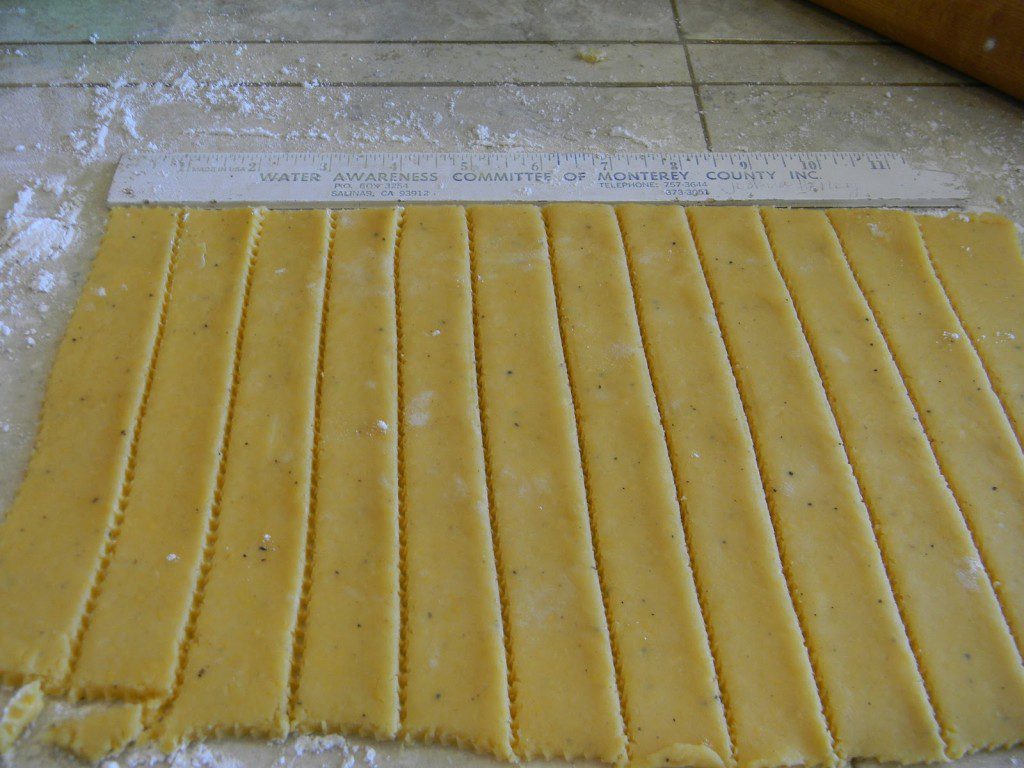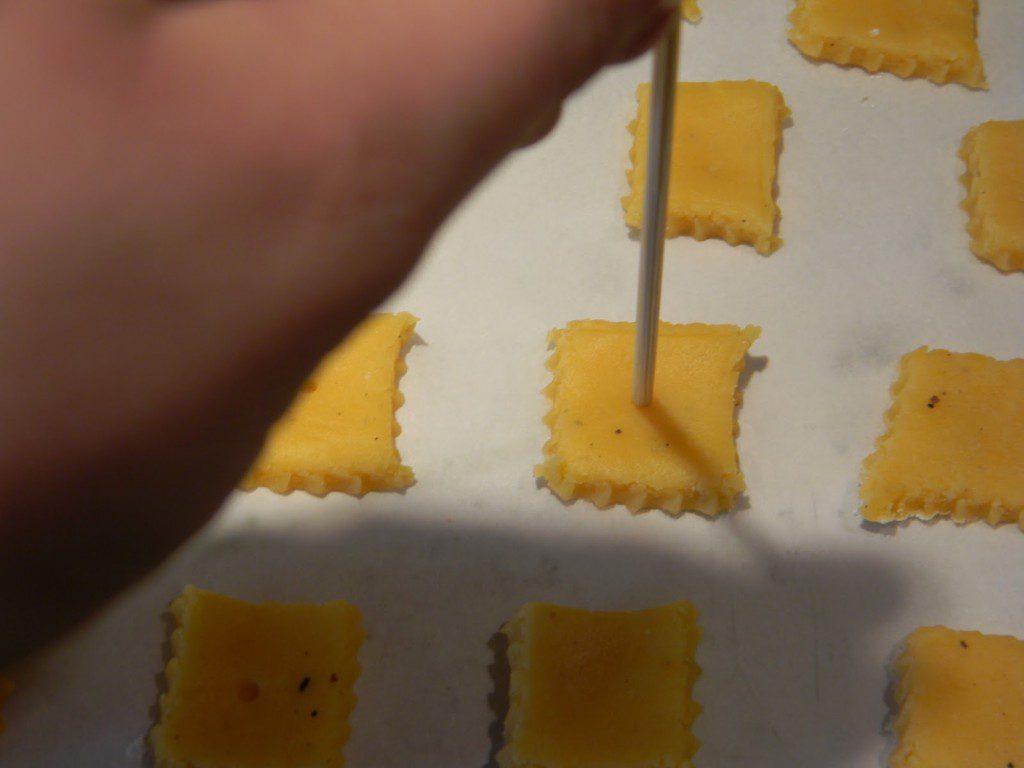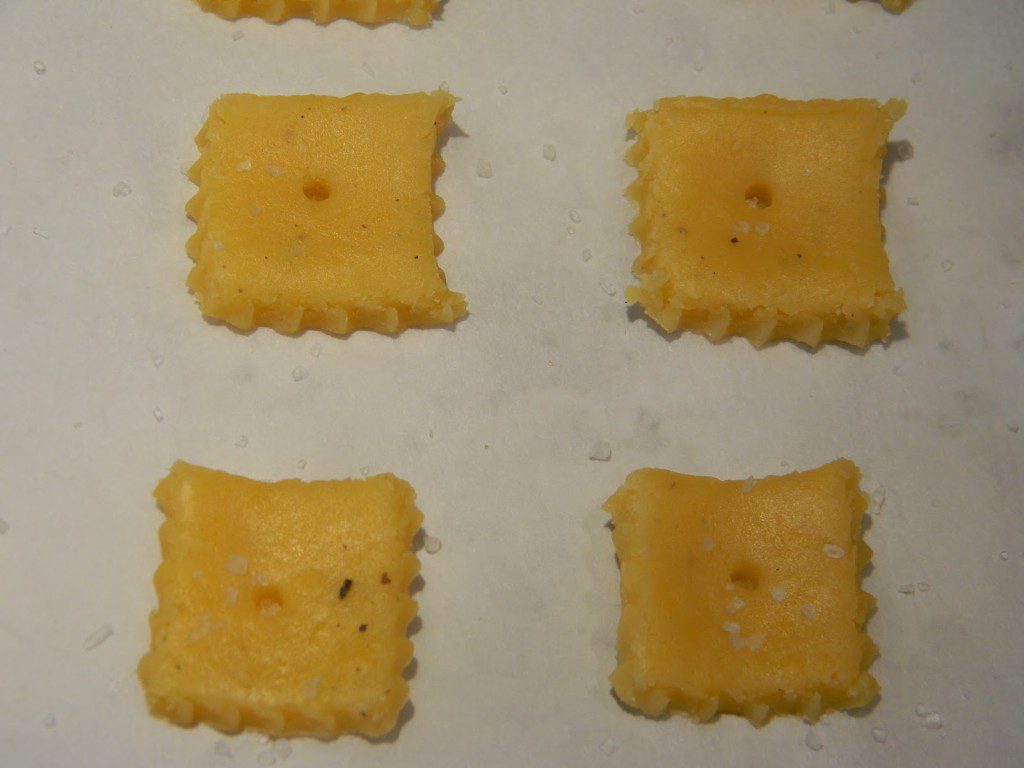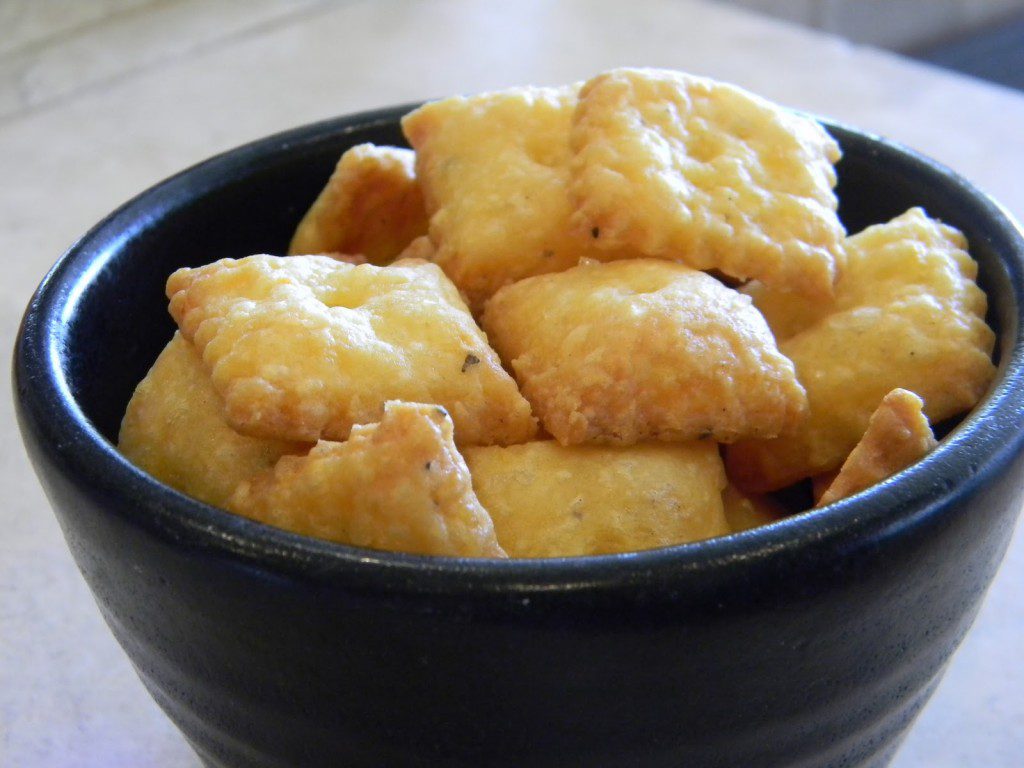 Homemade Cheez Its Recipe
Homemade Cheez Its Recipe
Ingredients
2 Cups Sharp Cheddar, shredded.
¾ Cup flour, plus more for dusting
4 tablespoons butter, softened and cut into 4 pieces (I used salted butter, but if you would like to use unsalted use 1 teaspoon salt instead)
½ teaspoon kosher salt
½ teaspoon freshly ground pepper
1 tablespoon whole milk
Instructions
Preheat oven to 350 degrees.
In a food processor, combine the cheese, butter, flour, salt and pepper in 5-second pulses until the mixture resembles coarse crumbs.
Add the milk and process until the dough forms a ball, which takes about 10 seconds.
On a lightly floured surface, using a lightly floured rolling pin, roll the dough into a 13×7 inch rectangle that is about 1/16″ thick. I used a serrated fondant cutter to trim off the sides and make the serrated edges of the crackers.
Next cut the dough into 1×1 inch squares.
Transfer the crackers, carefully, to a parchment-lined large cookie sheet.
Using the dulled end of a skewer make a hole in each cracker and sprinkle with coarse sea salt.
Bake the crackers on the middle rack for 15 minutes, or until the ends are barely browned.
Remove from the oven and allow to cool thoroughly on the cookie sheet. (Tip: remove crackers when they are still light as they will darken when cooling on the cookie sheet.)
Serve at room temperature and enjoy.
My name is Veronica, and I blog at CookingMorningNooNight.blogspot.com! I have 2 beautiful boys who are my world ,and a supportive husband who motivates me every day!
And I am a self taught chef and love to be experimental in the kitchen. I love to motivate other people to get in the kitchen and cook for the ones they love!
Craving even more delicious Snack Recipes?
Homemade is always better and these Homemade Ritz Crackers are no exception!

Make your kiddos a salty and savory snack slow and easy with this fun Crock Pot Chex Mix Recipe!  Snack time has arrived!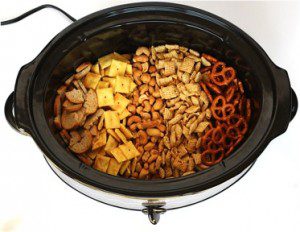 Satisfy those snack attacks with these 11 Kid Friendly Snack Recipes!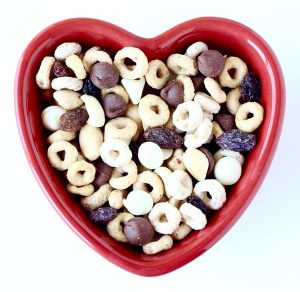 Keep your action-packed game day delicious with this BIG List of Easy Game Day Recipes!