I may get
paid
for ads or purchases made through links in this post.
This decadent Gluten Free Red Velvet Cupcakes Recipe is such a delicious way to enjoy your favorite treat… without the gluten!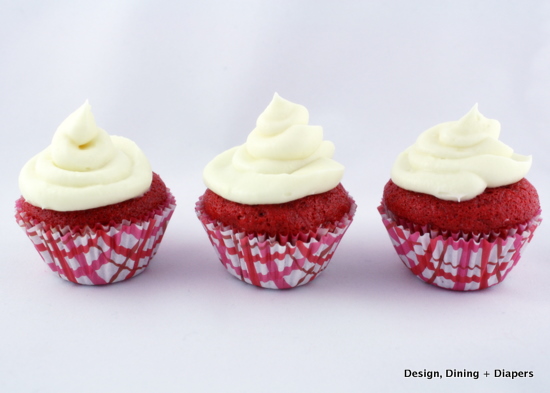 Following is a delicious Gluten Free Red Velvet Cupcakes Recipe
and guest post by Taryn at TarynWhiteaker.com ~ enjoy!
Gluten Free Red Velvet Cupcakes Recipe
Hi Everyone! I'm Taryn from, and I blog about crafts, DIY projects, home decor and gluten-free recipes! I am thrilled to be visiting The Frugal Girls today.  Heidi is such a sweetheart and all of YOU are amazing.
About 2.5 years ago, I found out I was gluten-intolerant, egg-intolerant AND soy-intolerant
Boy, what a lifestyle change!
So even though I was so thankful to finally feel healthy, I was devastated at the thought of never having freshly baked cookies or piece of chocolate cake again. Once I adjusted to my new eating habits, I made it my goal to learn how to bake for myself again and not only make something edible, but make something that tasted DELICIOUS.
Trust me, I've eaten a lot of not-so-good gluten-free products so I was determined!  I've learned a lot over the years and I'm so excited to share with you today my Gluten-Free Red Velvet Mini Cupcakes! Just in time for Valentine's Day!
Whether you eat gluten-free or bake for someone who is, you won't want to miss this one.
Gluten-Free Red Velvet Mini Cupcakes Recipe
This decadent Gluten Free Red Velvet Cupcakes Recipe is such a delicious way to enjoy your favorite treat... without the gluten!
Ingredients
For the cupcakes:
2½

cups

Gluten-Free All Purpose Flour

I prefer Bob's Red Mill

1½

cups

oil

1½

cups

sugar

1

cup

buttermilk

4½

tsp

of Ener-G Egg Replacer + ¼ cup water

or 3 eggs

2

Tbs.

cocoa powder

1

tsp.

Baking soda

1

tsp.

Xanthan gum

2

tsp.

GF Vanilla

2

tsp.

Apple Cider Vinegar

1

oz.

Red food coloring

⅛

cup

water
For the Frosting:
6

oz

Cream cheese

½

cup

butter at room temperature

2

Tbs.

Buttermilk

1

tsp.

GF Vanilla

2

cups

Powdered Sugar
Instructions
Preheat oven to 350 degrees.

Mix oil, sugar, eggs, vinegar, vanilla, food coloring and water together.

In a separate bowl sift dry ingredients together, then slowly add it to the wet mixture.

Nest, place the cupcake liners into the tray and fill 3/4 the way full.

Bake for 15 minutes or until you can pull a toothpick out and it stays clean.

While cupcakes are cooling make the cream cheese frosting.

Using a hand mixer, blend the cream cheese, butter, vanilla and buttermilk together until smooth.

Slowly add the powdered sugar into the mixture.

Put the frosting into a plastic bag that seals and then cut one of the corners off to create a decorating tip (or use a piping bag if you have one).

Apply the frosting to the cupcake in a circular motion (if you choose to do the decorative frosting, I would double the recipe. If you are just going to apply one layer then you will have plenty)
And because Valentine's Day is just around the corner, here is an easy way to dress them up for the special occasion.
I went to the dollar store and found these cute cupcake liners, I got 100 for $1. I also found these adorable heart stickers and thought they would make cute cupcake toppers. To make them, I simply put two heart stickers back to back and placed the toothpick in the middle.
So easy, inexpensive and just added a whole new look to the cupcakes.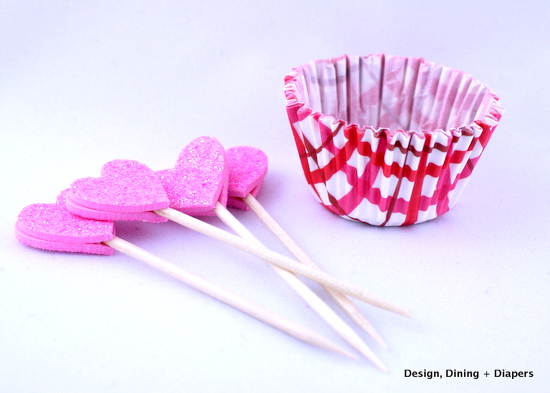 These red velvet mini cupcakes would make a great addition to a Valentine's Day party or gathering. They are the perfect bite size dessert.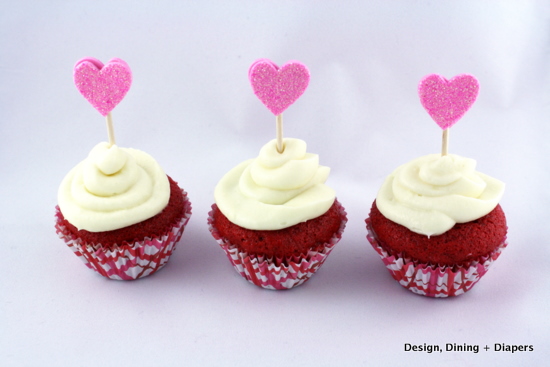 So if you are gluten-free or know someone who is, you can view all of my recipes here.
A big thank you to Heidi for having me over today! I would love for you to stop by and say 'hi' sometime. You can find me here, or on Facebook, Twitter, and what would we do without Pinterest! 
Cheers,  Taryn
So are you still hungry for more dessert happiness??  I've got even more more Delicious Dessert Recipes I know you'll love.
Have fun trying out these fun dessert ideas…
Something magical is about to happen when you make this easy Chocolate Frosting Recipe with Cocoa Powder!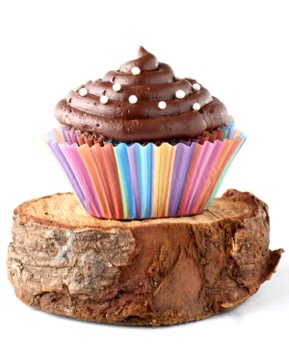 This Best Cream Cheese Frosting Recipe will make it hard to ever eat store bought frosting again!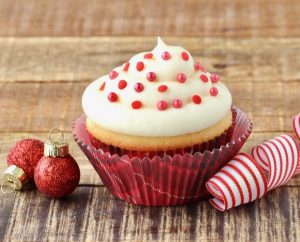 This dreamy York Peppermint Patty Cupcake Recipe will have you dreaming of dessert all day long!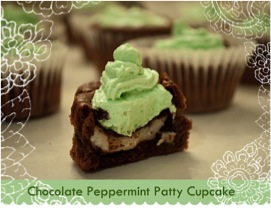 Start enjoying brand new Thin Mint addictions when you make up a batch of these amazing Whole Wheat Thin Mint Chocolate Cupcakes!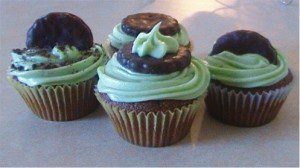 Check out this recipe for How to Make Oh-So-Cute Peeps Cupcakes!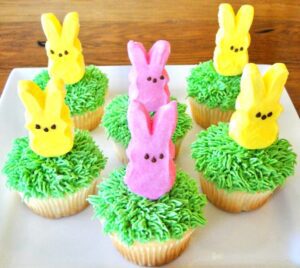 This Ice Cream Cone Cupcake Recipe makes a fun dessert for your birthday parties, slumber parties or even Friday night!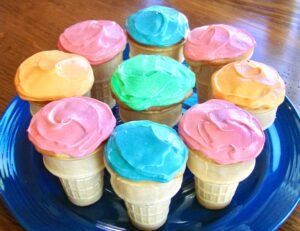 Get ready for some cupcake heaven when you make this decadent Chocolate Chip Cream Cheese Cupcakes Recipe!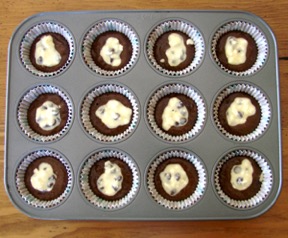 These Mini Chocolate Peanut Butter Cupcake Brownies are the perfect way to satisfy those chocolate cravings!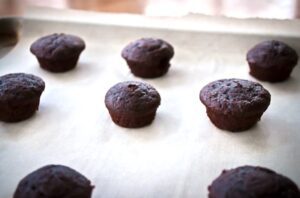 One of the best ways to celebrate Valentine's Day is with fun food… and these Valentine's Day Recipes are sure to inspire some yumminess!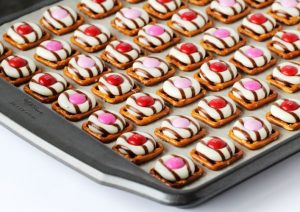 Grocery Money Saving Tips:
You won't believe how much money you'll save with these little known tips and tricks!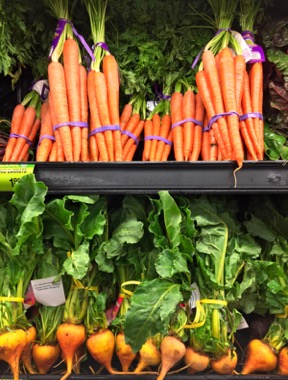 So have you tried this Gluten-Free Red Velvet Cupcakes Recipe yet?
Leave a comment & share!