I may get
paid
for ads or purchases made through links in this post.
This DIY Laundry Drying Rod for Small Spaces is the perfect solution to dry your clothes inside… without taking up any extra space!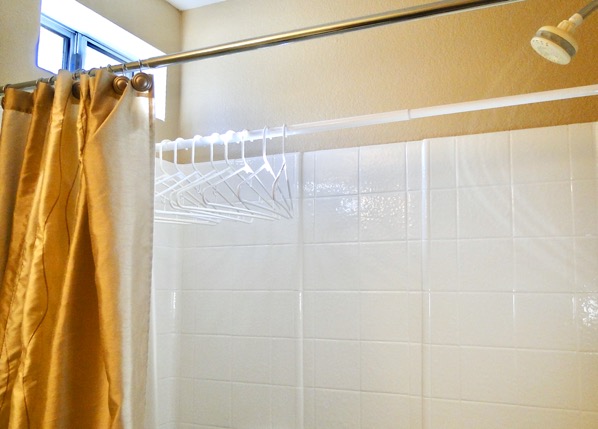 Looking for a way to hang dry some laundry inside… but don't have a lot of room??  This DIY Laundry Drying Rod is the perfect solution for small spaces!
Our current home is tiny… so I kept looking for different spots to hang dry my laundry.  Then one day it occurred to me… the bathroom was the perfect place!
This works great in our guest bathroom, because that shower is rarely used… and when guests come, I just take it all down and hide it! 😉  
Here's what you'll do to make your own laundry drying rack for small spaces…
Related:
DIY Laundry Drying Rod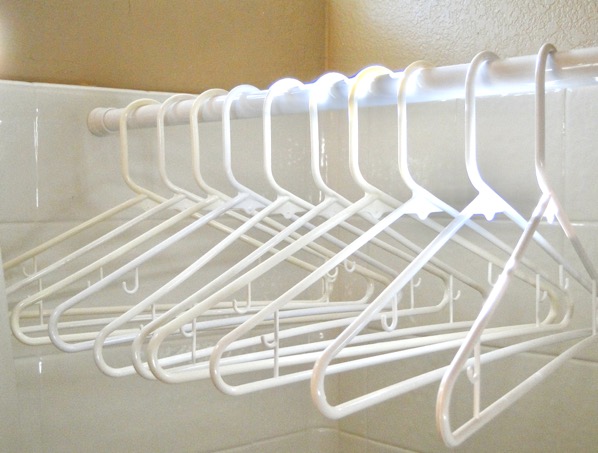 What You'll Need:
Tension Shower Rod
Plastic Hangers
What You'll Do:
Simply hang an extra shower curtain rod along the top of your bath tub/shower area… and you've instantly got a hidden indoor spot to do some drying! 

After you wash your clothes, hang them on plastic hangers on your rod, and it won't matter if anything is dripping, either, thanks to the drain below!

Then, just close the curtain, and it's outta sight! 
Want even more easy tips for helping you save money, declutter, and get organized right now?  Here are more ideas I know you'll love…
Many people don't realize the Benefits of Drying Clothes Outside!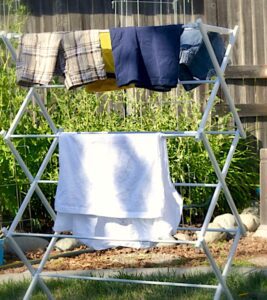 Cut your laundry bill fast when you make your own homemade wrinkle release!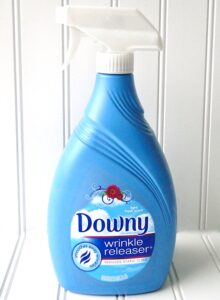 Keep the odors away with this easy Smelly Washing Machine Fix!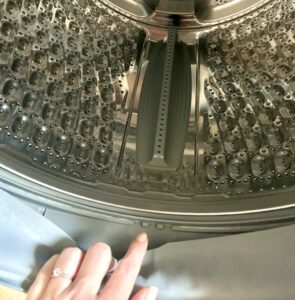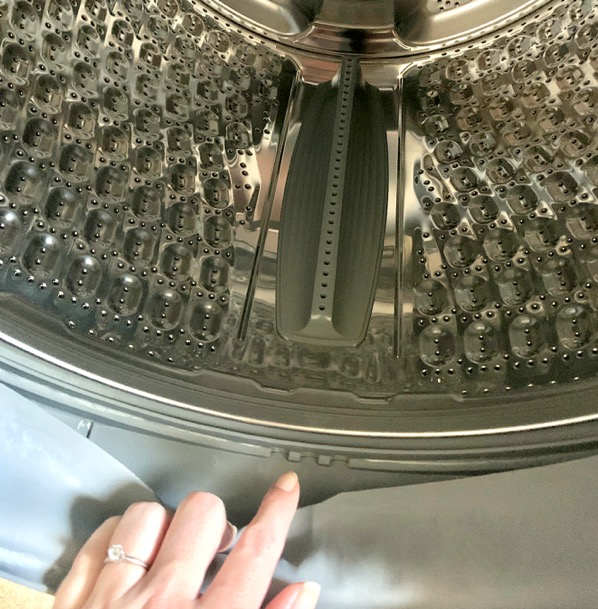 You won't believe how much money you can save by simply making your own fabric softener at home.  Plus, I love how well this fabric softener works on my clothes!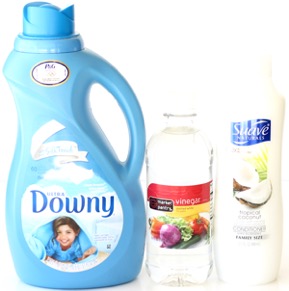 One of the very easiest ways to save money on laundry is to use this homemade liquid laundry detergent.  I have been personally using this recipe for almost 10 years!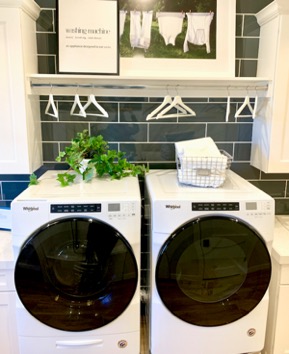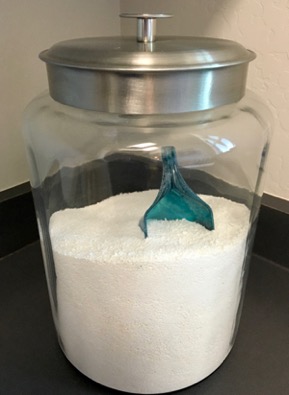 Save BIG around the house with these easy Laundry Money Saving Tips!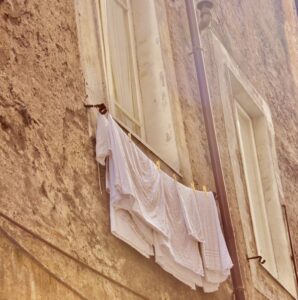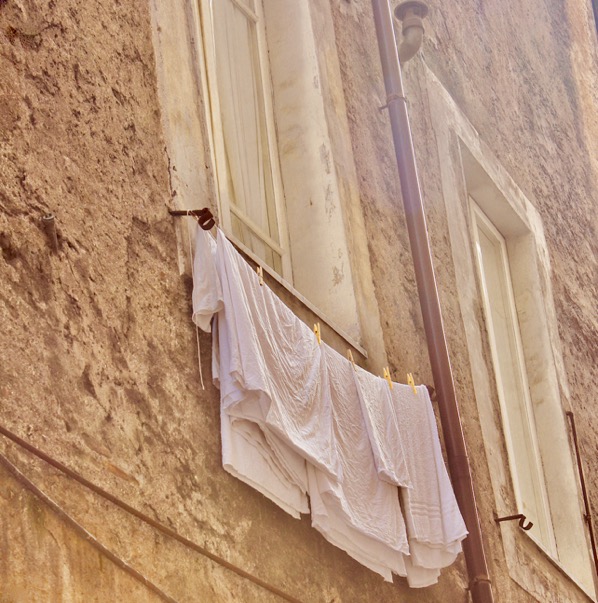 Get ready for some serious savings with these simple DIY Homemade Cleaners Recipes and Tips!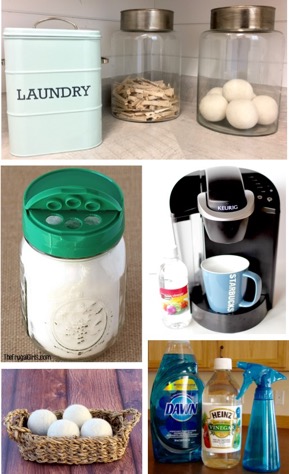 Nothing beats coming home to an organized home!  Put these Home Organizing Tips and Tricks to use and you'll love the results!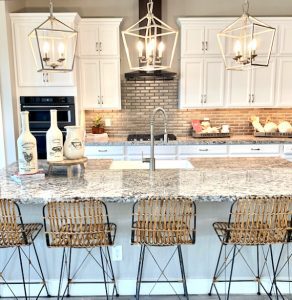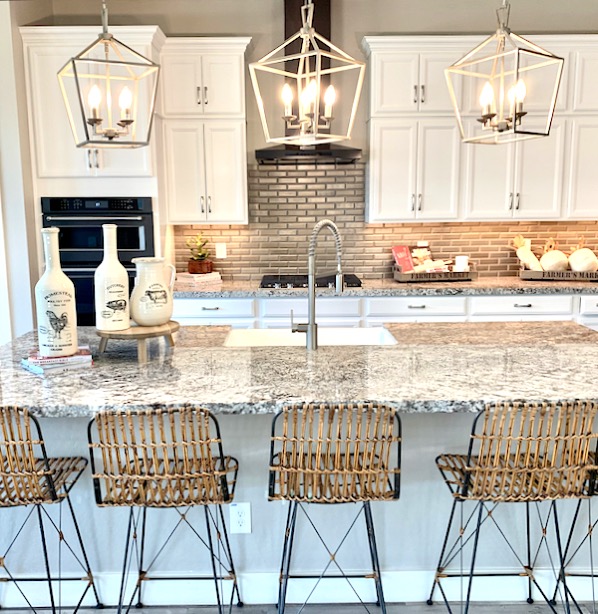 Make your space count with these Creative Storage Solutions for Small Homes!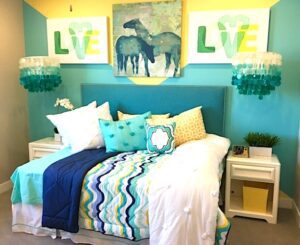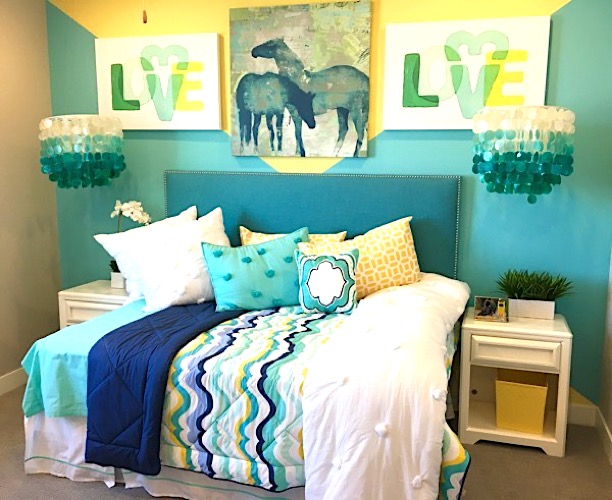 Get ready to score some serious savings on your electric bill with these Easy Ways to Save on Heating Costs and Electricity!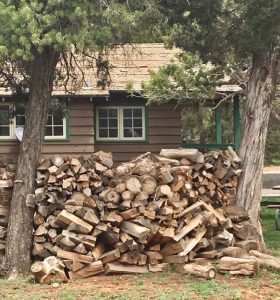 It's true… you can LOVE your house and save BIG all at the same time!  Are you ready to start saving?  Check out these affordable ideas and frugal hacks for your home.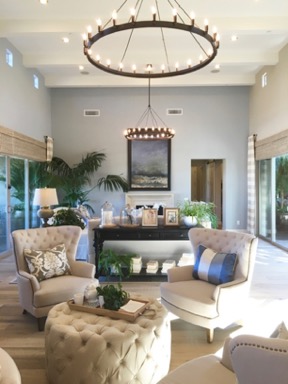 Frugal Girls LOVE great deals!  Before you shop, check out these Insider Tips + Shopping Hacks that will save you so much money at your favorite stores!!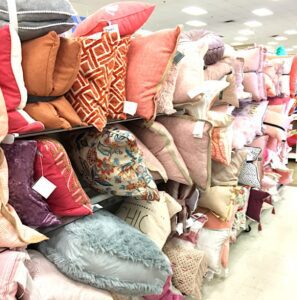 So do you have any another DIY Laundry Tips?
Or have you tried this Laundry Drying Rod idea?
Leave a comment & share!