Use this DIY Dishwasher Rinse Aid to save money in the kitchen!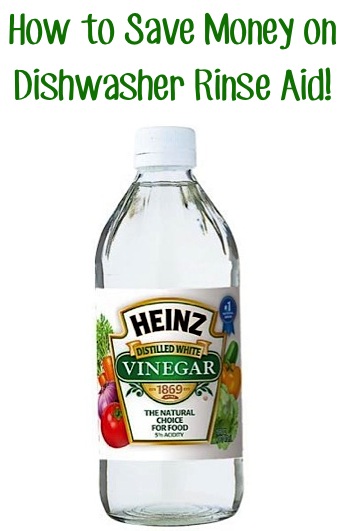 Dishwasher Rinse Aid
This frugal tip comes from several frugal girls who shared on The Frugal Girls Facebook page!
If you've been wanting a way to cut costs on dishwasher rinse aid… here's a great frugal alternative:  White Vinegar!
That's it!  Rather than using expensive rinse agents, simply fill your rinse aid dispenser with white vinegar. Vinegar does a great job at removing spots and disinfecting, too!
I've been putting this tip to the test for the past few months, and am amazed… it really does work!
Stock up on loads and loads of helpful ideas for making everything in your kitchen… EASIER!!

Get ready for some serious savings with these simple DIY Homemade Cleaners Recipes and Tips!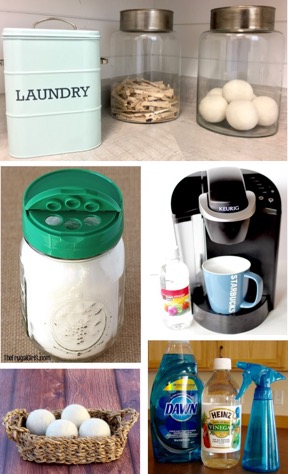 Got a frugal tip??
Leave a comment and share!