In the mood for some chocolate caramel Twix temptations?  You'll love this Twix Cookies Recipe!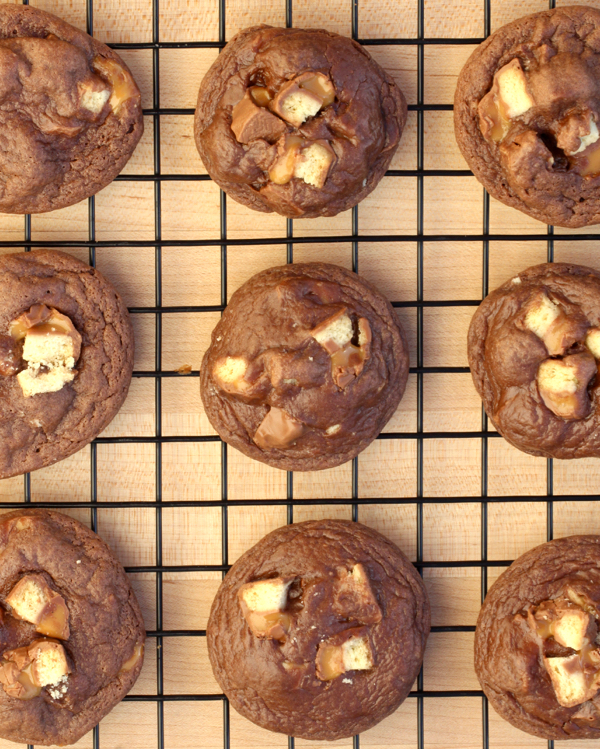 Do you want to know how to throw the best kind of cookie baking party?  Simple!  Take your favorite Twix candy bar and infuse it into a milk chocolate cookie.
The result is this easy Twix Cookies Recipe that is simply impossible to resist.  Trust me!
With just 4 Ingredients, this Cake Mix Cookie Recipe is about as easy at it gets!  But don't take your eyes off the cookie jar, these fun little cookies have a mysterious way of vanishing into thin air!
Let's get this cookie happiness started, here's what you'll need…