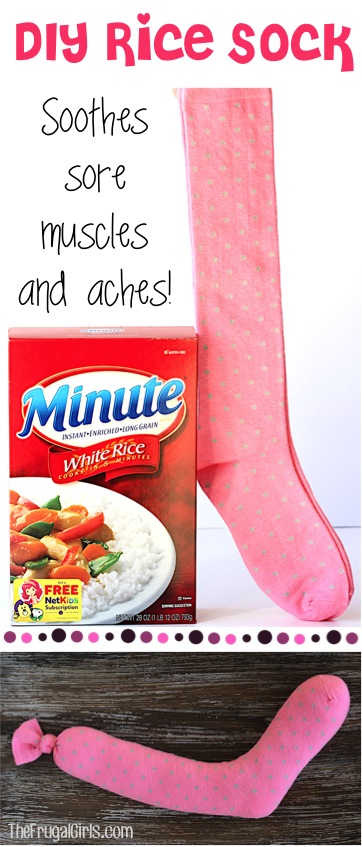 In need of some heat?  DIY Rice Socks are the perfect quick and easy solution for a little relaxation and soothing aches and pains.
A DIY Rice Sock is an absolute lifesaver when placed around the back of your neck when you're suffering from headaches or shoulder pain, too.
I was introduced to heated rice packs many years ago by my sweet Sis-in-Law who is a Chiropractor.  I've been hooked ever since.  Seriously… I LOVE mine!!
DIY Rice Socks can be made in about 60 seconds, and last and last and last.  They also make great little homemade gifts, too!  Are you ready to make yours?